While we are still in city lockdown, I need to learn how to use my time well. One of the things I want to do is to learn how to do those crispy deep frying chinese doughnut bread.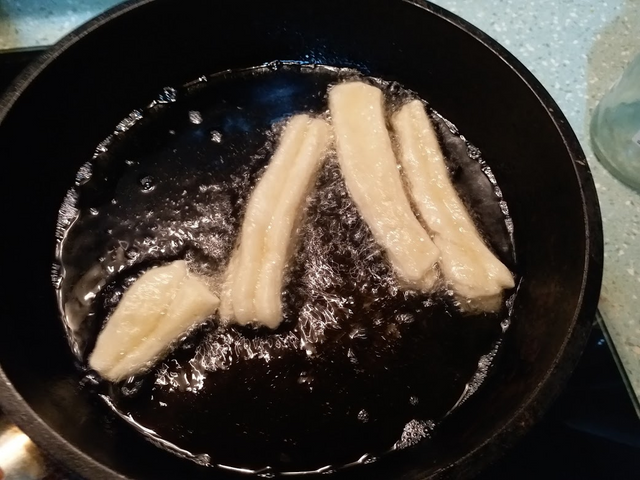 Today the frying looks a bit better.
When I put the bread dough into the oil to deep fry, they are expanding.
Do they look good to you?
我们仍处于Covid 19 待在家里时,我想好好利用自己的时间。
我仍在尝试炸油条.
今天,炸油条看起来似乎比上次更好。
面团放入油正在膨胀。
看来不错。
我会更多地练习这个食谱,以后再给大家食谱。
Rosa
@rosatravels