Lately I have been making curry chicken with Tumeric powder and the family loves it.
Instead of using rice to go with the curry chicken, I decided to try making those layered Parotta Bread.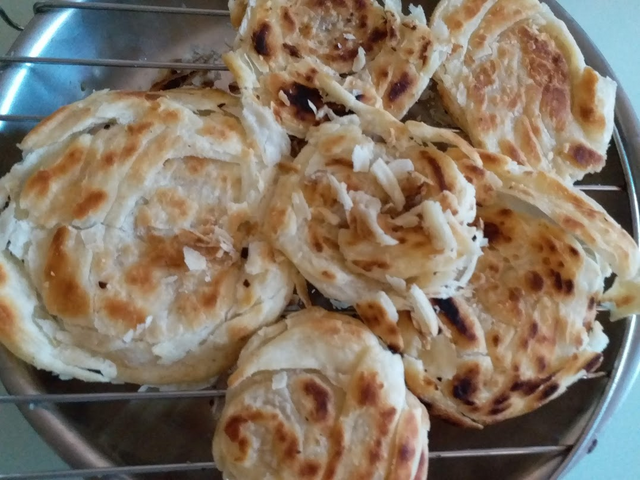 They turned out pretty good, doesn't it?
Actually this is about my 5th try and finally I am able to get them fluffing up, getting those layers in.
From now on, I can make them.
All you need is:
100 g. flour
pinch of salt
little oil
water to mix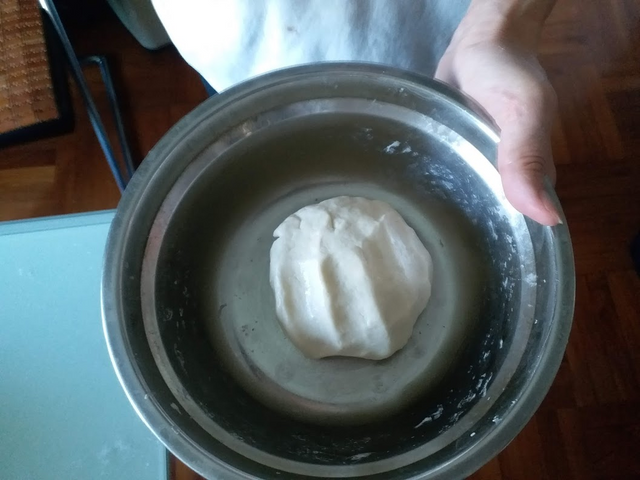 There is no yeast or baking powder.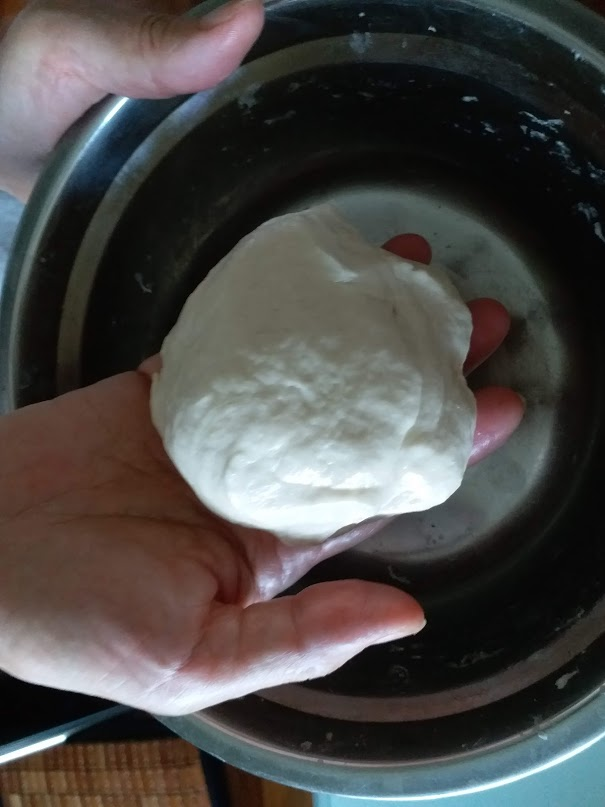 Make sure the dough is smooth and let sit for half an hour.
The trick is to heat up the frying pan and then get the flat dough to pop up and as soon as it is done, use your hands to make them flaking up while they are hot.
My family loves them.
最近,我一直用姜黄粉制作咖喱鸡,全家人都喜欢。
我决定不用米饭和咖喱鸡一起吃,而是尝试制作印度Parotta饼。
我之前做过,但不成功。
我再尝试了五次。看,我终于成功了。
食谱很简单:
100 g 面粉
少许盐
少油
水 (足够的水混合面团)
无需添加酵母或发酵粉。
诀窍是加热平底锅,然后弹出平面团,完成后立即用双手使饼在热的时候剥落。
试试我的食谱