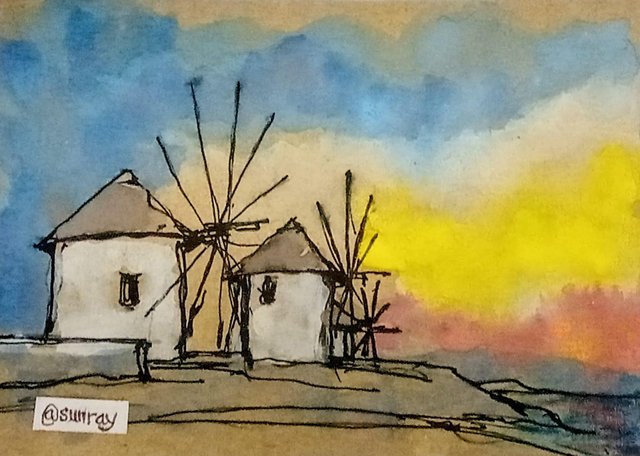 这是我最近的水彩画,我用一块棕色的板画了这幅画。然后为风车的墙壁以及天空中的云彩添加白色水彩。效果使我非常满意。
在上一次旅行中,我花了近一周的时间,这就是米科诺斯岛。每次日落时,此地区都到处都是游客。
This is my latest watercolor, I used a piece of brown board to draw this picture. Then added white watercolor for the walls of the windmill and also the clouds in the sky. The effect is very pleasing to me.
I spent almost a week during my last trip there, this is the island Mykonos. At every sunset, the area is overcrowded with tourists.