Hi Everyone / 大家好,
Since my road of gardening has given me some results, this has provided me extra confidence to continue growing different things. I have made many mistakes but through these mistakes, I will do better this time round. After the success of growing dwarf beans and radish, I am going to grow more of them and extra goodies including spinach and chives.
自從開始自己在家裡種東西還有不錯的成績,我現在有多一點信心繼續種其他蔬菜希望下一次收成會更好.第一次犯了不同錯誤希望今次不會再犯還會有更好的收成.最近成功地種了一些蘿蔔和豆所以今次就會種這兩樣蔬菜還有菠菜和韭菜.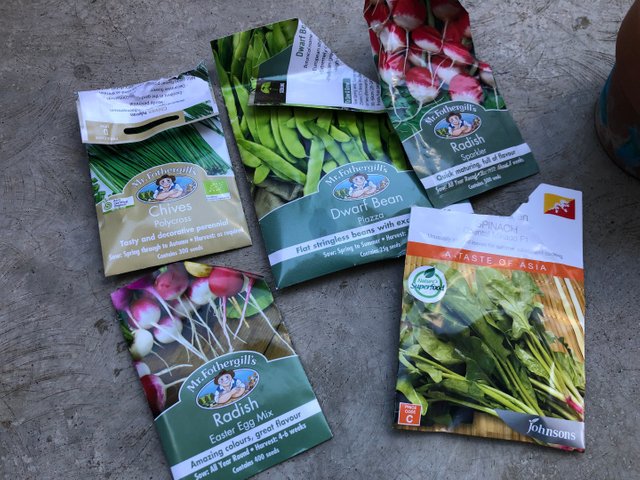 This time I accumulated a few more plastic containers to make sure I have enough for some seedlings to grow. Except for chives which I only have enough seeds to grow 1 pot of, I have grown multiple pots of swinish and radish as I use them regularly in my cooking. The soil is brand new I bought from BigW to make sure it's fresh with no weeds. I also planted some old shallots I've been growing in water for ages in soil like in the past, these old shallots have gone on growing stronger than before.
今次我儲了不同塑料盆來種東西. 泥土是在店裡新買回來希望會對種子有幫助.我會在用兩個盆種一些蔥因為我覺得在泥土種蔥香味比在水中種香一些.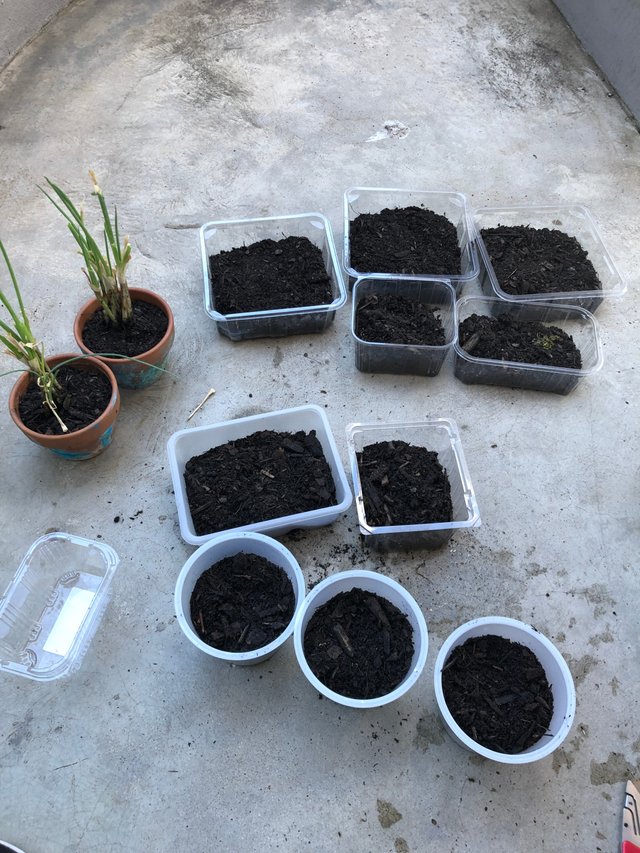 Let me show you the progress of my other things still in the soil. I have garlic and onions growing. The garlic is growing nicely but unfortunately one of the onions has turned to seeds as we had a few cold nights and have given the plant the wrong signal therefore it has turned to seeds. I will cut the flower off and have them dry off and remove the seeds from them for the next time when I grow onions if I wanted to. First time to see this for me so I have to learn slowly and hopefully I have it right.
現在除了種豆和蘿蔔之外其實我還中了一些蒜頭和洋蔥.這兩樣東西要比較長一點時間才有收成但看見現在的狀況應該過幾個月就可以吃的. 因為最近悉尼天氣比較冷,洋蔥開始開花. 這些花其實是種子所以要趕快地剪下來否則洋蔥不會繼續成長. 因為這種情況我第一次遇到所以要慢慢在網上收集資料繼續學習.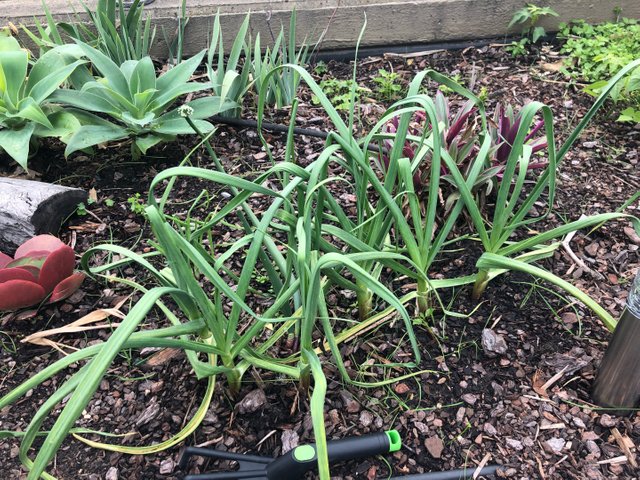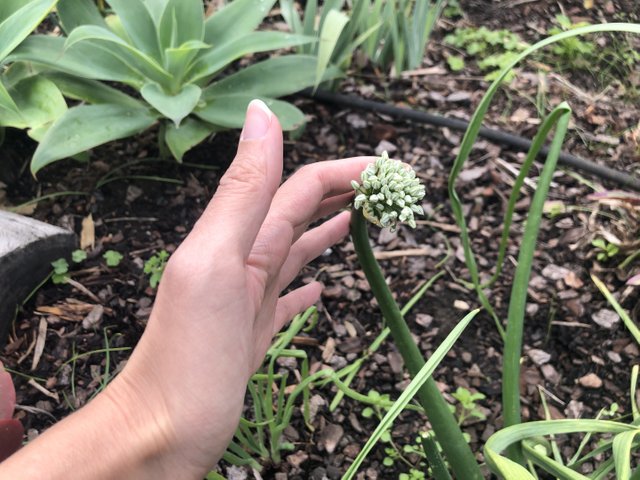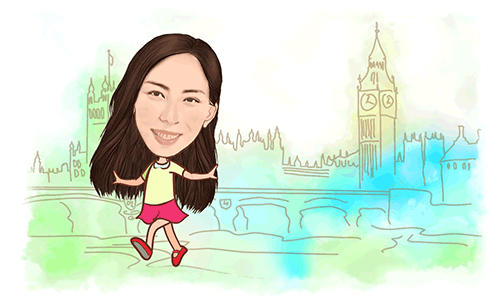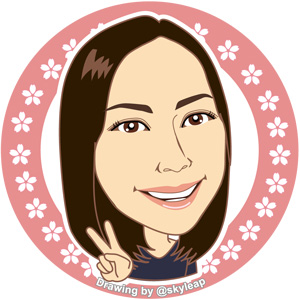 ---
Thanks for reading. If you like my post, please follow, comment and upvote me. There will be more exciting posts & destinations to come.
All photos & videos are taken by me & co in all my blogs/stories unless quoted.