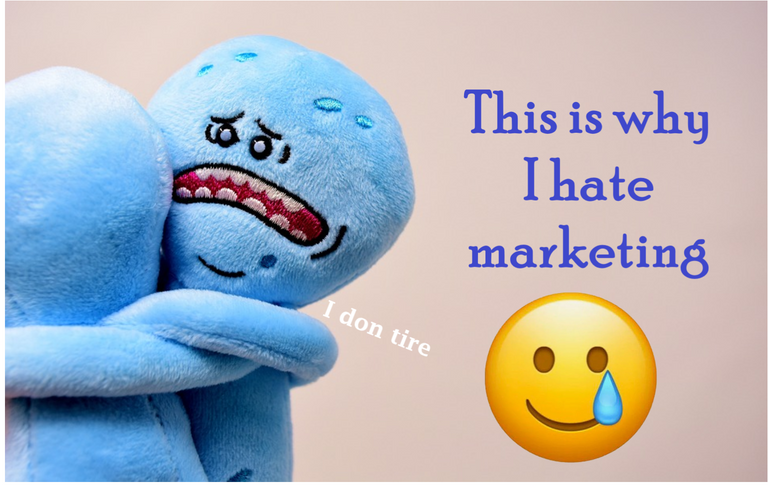 I've had only one official working experience and while it was short-lived, it is an experience I will never forget because I have never felt so incompetent in my life. It was a marketing job for a company that manufactures solar electric-based products and it was nothing short of horrible.
So it was around February of 2018, and I got a ping from a university acquaintance. I was some weeks away from the end of my NYSC, and my acquaintance told me about this opportunity.
Now you need to understand that the ending of NYSC is a really mentally challenging time because reality comes crashing in real fast. So getting this "job connection" felt like it was God speaking to me.
Welcome to heartbreak
So the job title was "territory sales assistant" which to me, sounded like I was going to be the manager of a big shop or something. I'm an engineer, and at school, we are taught that we're super flexible, so there's nothing we can't do.
I saw the email and thought to myself how lucky I am. I was seeing it written in the stars about how I was going to be that success story that everyone talks about. An extra point that I did it effortlessly, you know?
So I ran to Bayelsa immediately after service to start my new job. However, before I start, I had to do some training.
No biggie, training is fine. No big job ever comes without training and to make matters even more tedious, I had to make a 90 minute trip to Port Harcourt for the "training".
I dressed as "corporate" as I could muster and made my way to the venue. The venue was an eatery where some dude prepped us about how to make sales and stuff.
The talk centered around selling some products and that didn't bother me since the job title had 'sales inside. However, it was the manner that we were expected to sell these products that had me worried.
To cut the long story short, we were expected to move around with a bunch of solar-powered lamps to sell. We were expected to walk around the city with the lamps and convince people to buy the products
Hell on Earth
Here's the issue though I'm good with people and there's no doubt about that but at the same time, I'm terrible at selling. Having a job in sales will give you a crash course in reality, and in just a short space of time, you'll have to decide how much you want the job.
This job took me straight out of my comfort zone and plunged me into a world that I had never experienced. The solar company had an arrangement with a microfinance bank that serviced some customers in remote areas where there's barely any electricity, so it was my job to convince people to buy these lamps.
Now, as I said, I'm good with people but that's only because I just smile and compliment them. It was fascinating how you could be having a fun conversation with someone and the moment you try to sell something to them, their facial expression turns sour real fast.
To make matters worse, I had to sell the products to people in remote areas and these were people that didn't quite understand my selling point; plain English and a smile.
I speak pidgin English and I could hold a casual conversation with it but I can't sell something with pidgin. I no sabi how I wan take tell person say make they buy something for pidgin because, well, no be my strong point.
On top of all these challenges, my oga wan kill me with early morning calls and pressure. The guy go wake me up around 6, dey tell me make I enter road like say an my papa business.
After one month, I quit the job and used the excuse of "going to school". The company respected me enough to accept my resignation and were even grateful I resigned officially. Other people simply just ran away with their product lol.
So that was my first work experience and it wasn't a nice one. I learned the hard way that marketing isn't for everyone. It's the real wild wild west.