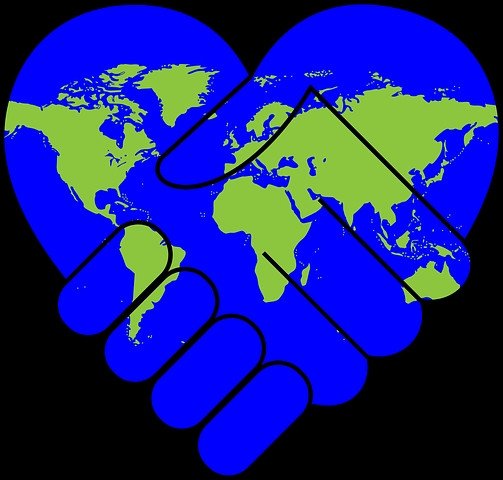 I am a resident of a growing society in Nigeria. Currently, I reside in delta state, and over five years I have been moving within Warri, Asaba, Agbor, and Abraka within delta state. And something that I have come to notice in these places is the thriving zeal of the people to make a living. And I think hive can be a way individuals in my society and every society can make a living. Apart from making a living, there are good benefits hive can give to the society and likewise the society can give to hive if both work together.
My location na Delta state, one big society for we country, Nigeria and for the past five years I dey move within warri, abraka, agbor and Asaba. And everybody for this areas dey find how to put food for mouth and make am. I feel say hive fit help them fulfil this their desire and also hive fit benefit from these people from my society too. As them say hand wash hand na dey make hand clean.
I will be talking about these benefits in the brief outlines below:
I go point out these benefits one by one.
• INVESTMENT: Hive is a good ground where potential investors can channel in their funds aiming for a good return. This can be done by creating a hive account, purchase a good amount of hive, and powering it up to get rewards from curation, and if an investor is too busy to dedicate time to curation. He or she can join a good curation trail or delegate to any hive curation accounts out there that pay their delegators in a weekly or monthly basis in hive.
Also if a person is not financially buoyant to invest in hive power. He or she can invest in one of the good hive tribes out there by purchasing their tokens (like lassecash, neoxag, sports, planet, and co) and staked it in order to get earnings from curation
Hive na better place for people wey dey look for where to invest their money to get more money. Then fit do so when they join hive.blog buy good hive power and vote better posts to get curation reward but if them no get time to dey curation. The investors fit join any better curation trail or delegate to curation accounts wey dey pay their delegators every week or month.
For people wey no too get money to buy hive power them fit earn if them invest for any of the good hive tribe tokens like Lassecash, neoxian, palnet and others. Staked the token and earn through curation reward wey them go dey get.
TRADING: This is a good medium for earning on hive. Users can trade HIVE/HBD on the internal market found on https://wallet.hive.blog/. Also, trading Hive with various hive tokens on https://hive-engine.com/ like Kanda, Lassecash, Creativecoin, and co is also a good means to make earnings.
As we dey trade for our local market we still fit trade like that for hive. You fit trade HIVE and HBD for hive own internal wallet wey dey hive wallet or trade any of the plenty hive tokens(like kanda, lassecash, creativecoin and co) for hive-engine too.
CONTENT CREATION: The society possesses many gifted individuals. If only these individuals can utilize hive.blog the society and hive will become a better place. Through hive. blog gifted individuals/content creators be it photographers, artists, graphic designers or writers can gain the needed recognition their works need likewise making some earnings.
Our society get many gifted hands wey sabi work. Hive no dey discriminate and dey accept any gifted hand whether the person sabi write, he sabi draw or na photographer and so on. These gifted hands fit showcase their work on hive so that plenty people go know their work and them fit make money too.
A GOOD BOOST FOR BUSINESS: I have seen some graphic designers on this platform that make graphics for persons and get paid in hive. As a business person, you can advertise your business here and get prospective clients that can pay you in hive.
Also as a content writer, I have written some articles for clients who made payment in hive.
In my years for here I don see people wey dey create graphics and artwork for people wey them pay with hive. If you be business man or woman you fit sell your business here, get customers wey go pay you with hive
Me I don use my gifted hand write for some people wey pay me with hive.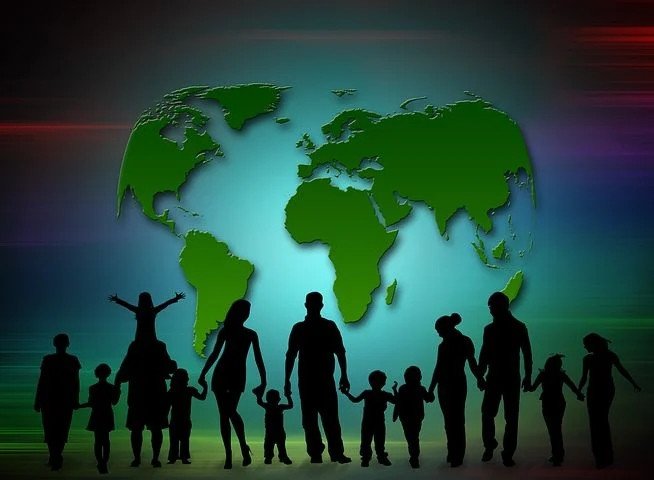 PIXABAY
A BOX OF KNOWLEDGE: Hive is made up of people from various parts of the world that share their views about life, life experience, and culture here. If anyone wants to have a worldwide knowledge then hive is definitely the right place. Apart from that, there are various tech, science, blockchain, and art content that can boost one's IQ. I personally have a broader view of sleep paralysis when I read about it on a user's post in this community.
And the society can also add to hive by bringing more useful knowledge to hive.blog.
And this community is a bedrock for my Crypto journey. I told a friend that wants to learn about Cryptocurrency to sign up on hive.blog to get a clearer picture of what Cryptocurrency is all about
People for these platform come from different location. You need to travel to Obodo Oyibo to know about their culture. You fit learn am through hive by reading people blogs.
Hive also dey boost person mental ability and thinking na for this community I take see post wey explain sleep paralysis wella and I come fully understand say no be witchcraft as many of my country people believe.
Na through hive I take start to scratch leg into Cryptocurrency too. I even tell one of my friends make him join hive to understand Crypto wella.
SAVINGS AND GOOD FORM OF PAYMENT: Hive is also a good form of savings as hive users can save their funds on their hive.blog wallet which is decentralized and secured from any form of third party.
I will say hive is a good form of payment as the transfer of hive between users cost no transaction fee, unlike other blockchains and banks. Also, there is no hidden transaction as every transaction can be seen so it will curb the troubles that whether a person transfer funds to another or not.
As a hive user you fit also save your money for hive and your neighbor no fit touch am for e dey safe wella and no government or power get access to do wuruwuru(manipulate am).
Hive good for money transfer as person no fit deny say you never pay am when done pay or lie give you say he/she don send you money. As all transaction dey show and e no dey carry charges for transactions like our banks and other blockchains.
---
On a final note, I will say hive posses many significant qualities it can give to society and as members of this great platform, we should try to educate our society about the benefits of hive.blog.
Hive to sweet, e too make brain and e dey burst everybody brain wey know of am. I go like if we dey ginger people for our society and tell the benefits wey them go enjoy if them join us on hive.blog.
---
This article is written in English and Pidgin; a broken form of English spoken by Nigeria and other west African countries and it's my entry to a contest hosted by @hive-naija
I am @prechyrukky and I say thanks for reading.