Thinking about this topic of the week "If you could go back in time and change one thing in your life, what would that be?"
Well!...I've made plenty of bad choices and made some good ones too, I think there's very little that I would change in my life; I'm pretty happy with how it's turned out so far.
The only regret I have is never pursuing my writing career. I think if I had stuck with it, I might have done fairly well.
Going through some old plays I'd written a good few years ago and reminiscing over them, I think I truly regret not chasing after my dream of becoming a writer.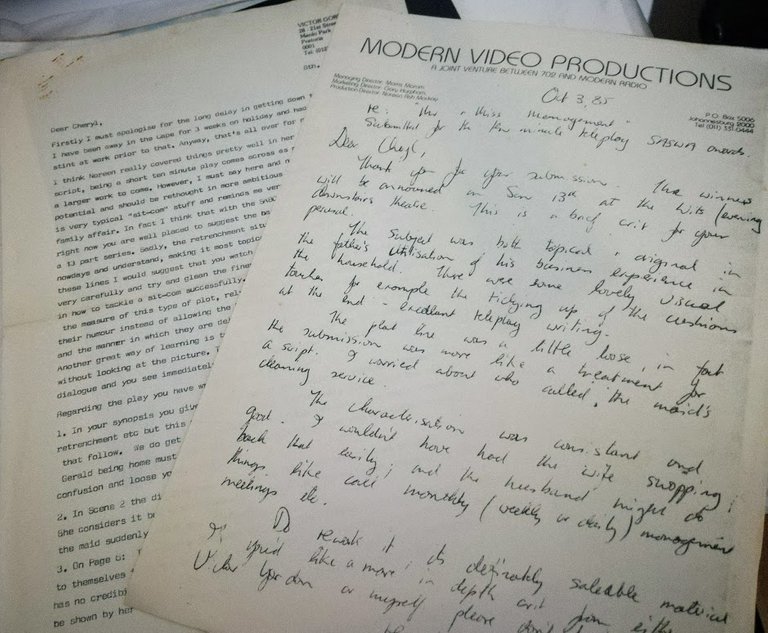 I sent one of my TV Plays "A Sit Com" called "Mr and Mss Management" to our local South African Broad Casting Corporation many years ago. I couldn't help wondering what would have happened if I had taken their advise in the letters I received from the producers suggesting I turn it into a 13 part series , and if I had taken heed, what would have happened then, would I have been a successful Script Writer today? I will never know. So many unforeseen circumstances occurred in my life back then that brought that dream to a holt, it was always there in the back of my mind to continue writing, but, sadly the years went by rapidly fading that dream.
Yes, I would definitely say, that was the one regret I had in my life. If I could go back and change it, I would persevere and make away to continue my writing career. I believe, were there is a will, there is away. I wish I had that same mind set back then.
Over the years; I think I lost my confidence in my ability to write, until @lizelle nagged me to join Hive, I am so grateful I did, I feel my confidence is slowly returning.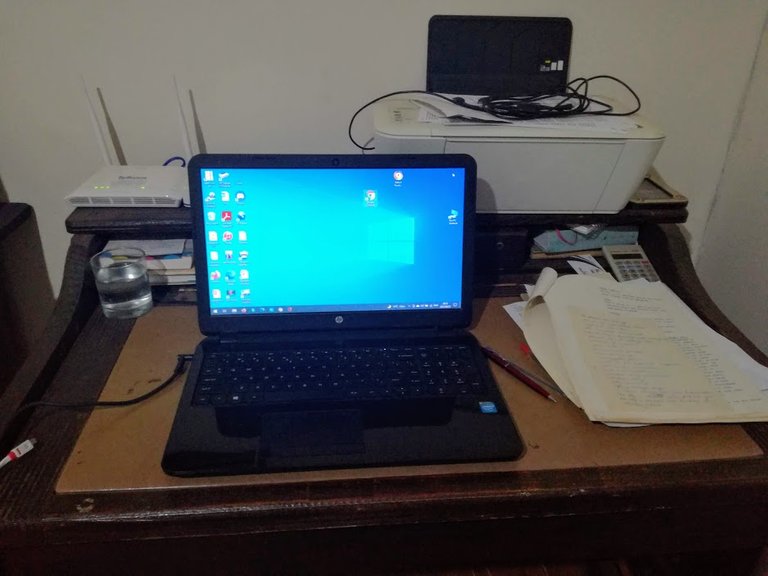 This is my safe space where I do my posts for Hive, in a corner in the art room, another passion of mine is painting with acrylics.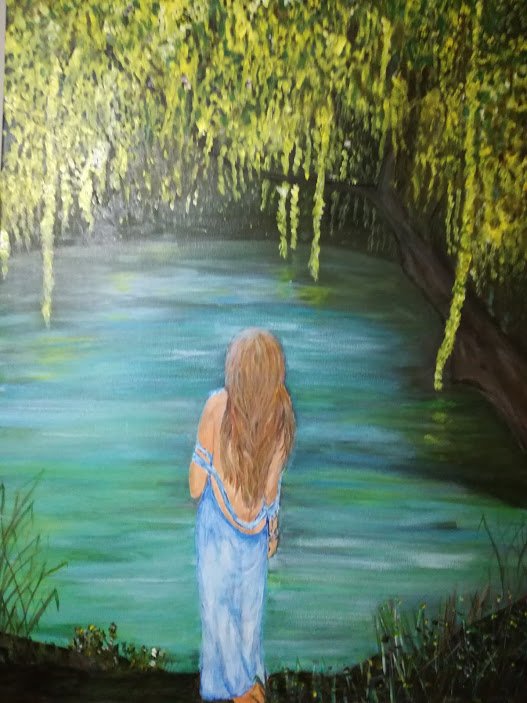 I'm not very good at it, I just like to have fun; it soothes my soul. My Hubby and I share the art room and the box of paints, he's the real artist.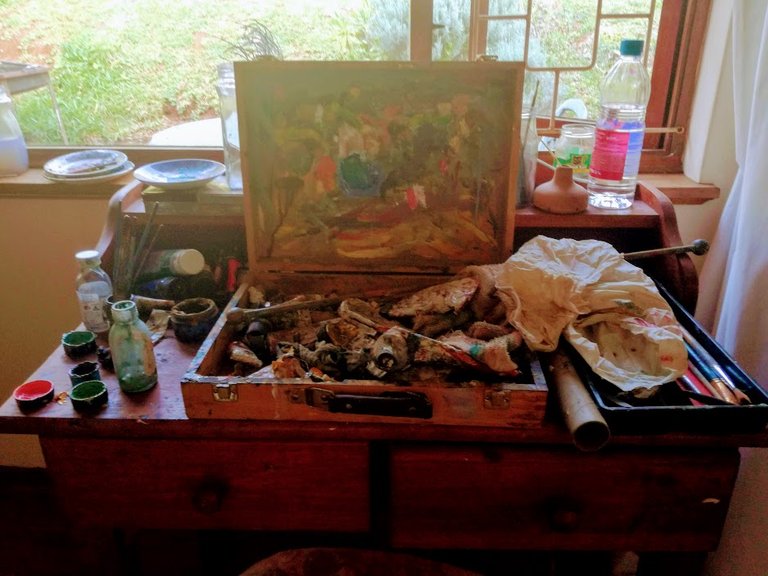 The room smells of turpentine and paint, I love it, it's where we relax and create.
What have I decided to do about my writing? I am re-writing my play, and hope to write that novel I've had stuck in my head for so long. So many characters just screaming to come out on paper. Lol! Now that I have the time in my silver years, I hope to pursue that dream I thought had been forgotten.
Well! that's my one regret in my life, thank you for taking the time to read my post, hope you enjoyed it. You are never to old to make that dream come true.
https://peakd.com/hive-106316/@hive-106316/bow-reminder-deadline-28-june-2021

HIVE SILVER BLOGGERS SUBSCRIPTION LINK:
If you're between the ages of 40 and 100 and have a passion for blogging and cryptocurrency plus have some wisdom to share, please stop by and subscribe to the new exciting Hive Silver Bloggers Community that is already attracting some of the best talent here on Hive.

Thank you for stopping by.

All photos property of @artywink
Original content by @artywink