Silver Bloggers ❤ "30 years of my life" Memories I've treasured all my life.❤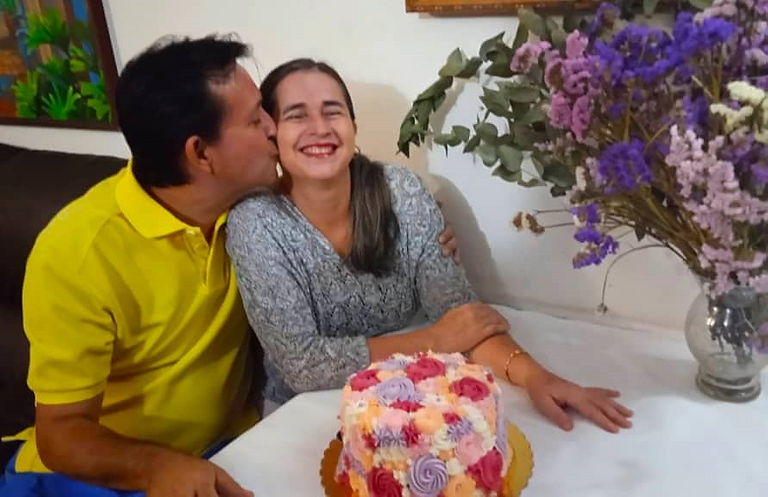 30 years of my life!
    Although I have tried to organize my ideas all day to be able to choose only three moments of my life that stand out the most in these 30 years, I still have my mind "scrambled".
    I think of one thing and immediately jump to another and I can't decide which one to choose; even so, I want to start writing to see if along the way I can organize my ideas and make up my mind.
    The truth is that every moment, every lived experience is important for me; today I am 47 years old, well enjoyed, well organized and well lived. They are 47 years that according to my perspective I no longer have, I have already lived them, for better or for worse, with my mistakes and my successes, they are 47 years that have already passed and are only memories.
    But what does it matter how old I am, today I just want to talk about those moments that made me grow and made me a good person, today I want to tell you about the love that made me feel butterflies in my stomach and has accompanied me for 27 years, with whom I had two wonderful children; I want to tell you about my desires achieved, my triumphs obtained and how in the midst of all this I have suffered and cried, I have lost and I have won. So with your permission I want to tell you part of those memories I have treasured for 30 years.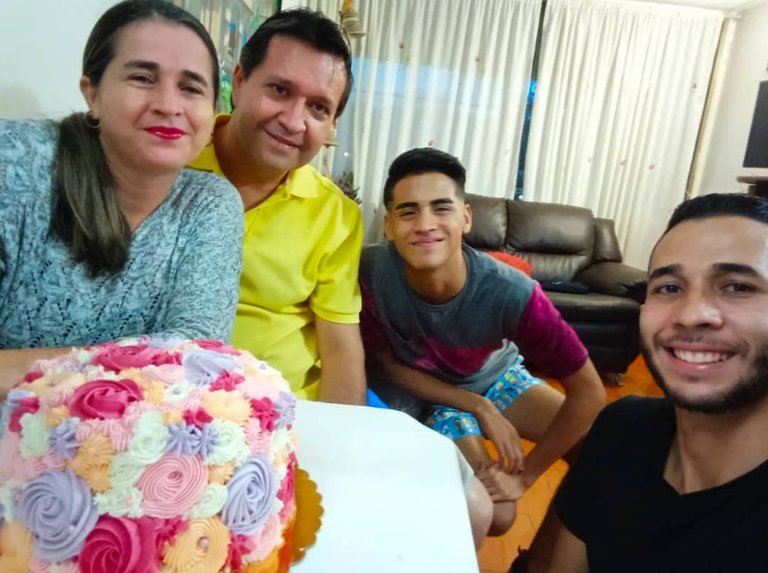 LOVE ❤ and money. $$$
    Being very young at my 19 years old I had to make a very important decision, I had to decide between love and my professional and economic future. And is that when you live in a provincial town where jobs are scarce and everyone studies in the same institute, well there is not much to do; therefore almost all of us young people ended up packing our things to go to try our luck in the capital city "Caracas". At that time I was very much in love with Jose, a 20 year old boy, supported by his parents and a 3rd semester student of automotive engineering at the ANDES university.
    We both loved each other very much, we were already a stable couple, without fears, wanting to eat the world, but with few possibilities; when you are young you don't understand time and even less want to wait. That's why one day I decided to come to Caracas; I had already talked to my family and they were in agreement. The purpose of this trip was to make my childhood dream "To be a policeman" come true, the hardest part was to say goodbye to that love, but it didn't matter, we had made a promise to wait for each other and that gave us some peace.
    And so it was that soon after, on March 1, 1995, I was entering the Police Academy, if you knew how I remember those days, I really wouldn't change them for anything. Soon after Jose came to visit, it had already been 4 months without seeing him and that was sensational, from that day on he never left my life again, he looked for a job in the field he was studying and to this day he continues to work in the same field with great success.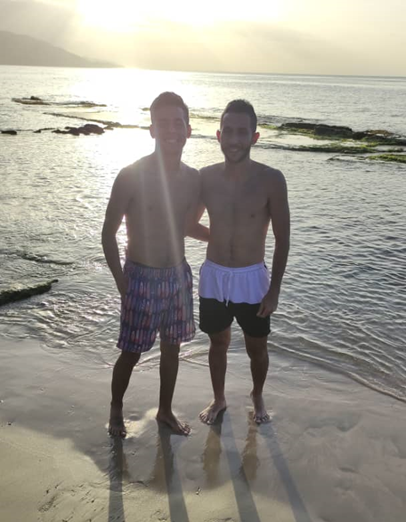 My sons
    Israel and Fabian, my two great treasures, to them I dedicated my life, my nights of sleep, my hours of rest, since I had them my whole life changed; because of them my days with friends became days of washing diapers, washing teapots, my days of going to the mall became days of washing diapers, washing teapots; my days of going to the mall were changed to visits to the pediatrician, the park or McDonald's; because of them I no longer went into the ladies' clothing stores or the adult shoe store, now all I saw were children's clothes, piñatas, toys, books; who doesn't change their whole world for a child?
    God gave me the joy of becoming a mother and seeing them every day is my greatest reward for so many sleepless nights, so many scary nights, so many races from one place to another, school in the morning and soccer in the afternoon, school homework, music and art classes.
    Without a doubt they will always be the best thing that life has given me in these 30 years. I know that soon the day will come when my children will have to fly to another nest, Israel is already 20 years old and today more than ever I remember what I felt at his age.
    For now I enjoy them every day, I like to see them, talk to them, share moments together, eat something delicious, go on trips, celebrate their triumphs, advise them. And how can I not thank God when I see 16-year-old Fabian compose his first song and record it; for me it is a success as a mother to see them want to eat the world and not give up on anything.
"Without a doubt, they will always be the best thing, that life gave me."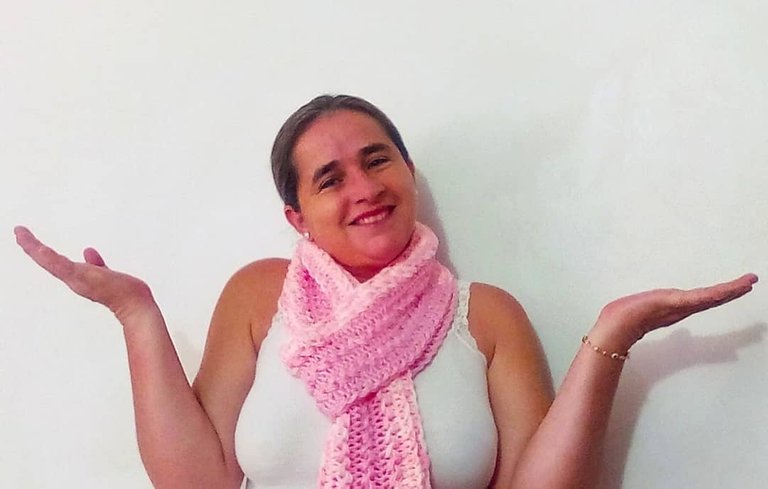 My early retirement and my future
    Have you ever thought about taking an early retirement? Well, the truth is that I never thought about such a thing, but I had to live it and face it in the best possible way and this is where my attitude of always seeing the positive side of things came to the surface and saved me from sinking into depression. I do not remember ever having suffered, cried or regretted for having made this decision and now, after 8 years of that September 1, 2012 I do not regret having accepted my retirement; so with much honor and pride I left, but yes, I will never tire of thanking God for having had the joy of fulfilling my dream of having belonged to the best police force that my country Venezuela had.
    Unfortunately a corrupt government ended up destroying an institution whose motto was "integrity" that we always worked to fight crime and achieve justice; unfortunately this government did not want to have an armed wing that did not surrender to their interests, so they disintegrated it and built their own police, which today is invaded by unscrupulous people and corrupt to the marrow.
    After that year I was not afraid, but rather I reconnected with myself and brought to the surface everything I had studied and learned in the past years. At that time two things stood out: my university degree in education and my skills and abilities for handicrafts and commerce; so I put them together in a balance and definitely chose to work on my own and set up my handicraft workshop of knitting, embroidery, sewing, everything for babies.
    My retirement helped me to become independent, to not depend on a schedule, a salary, a boss; now I could work from home, sell through social networks and best of all take care of my children.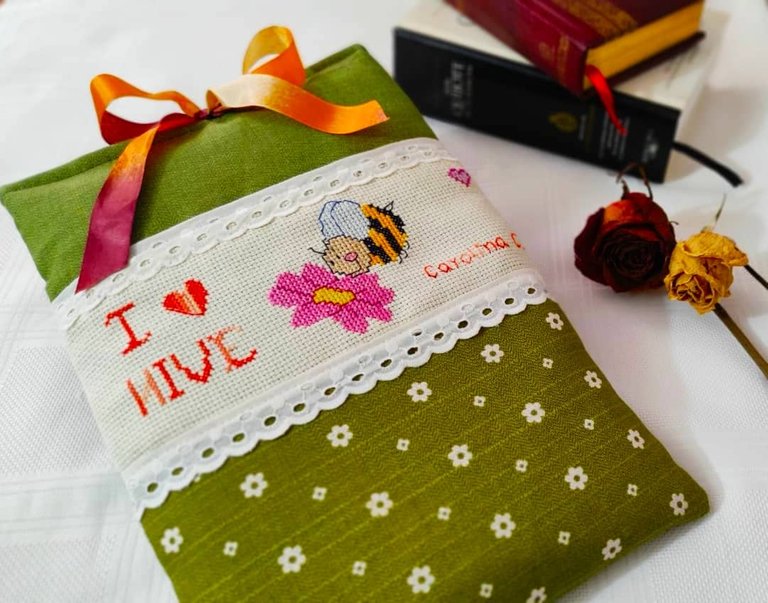 My crypt world: My salvation.
    As many of you know Venezuela suffered a terrible situation starting in 2015, we women had to go out on the streets to stand in line for hours and run from one place to another looking for food for our children, while our husbands worked in places where a salary was no longer worth anything. Many of these things made many Venezuelans decide to leave when they saw that there was no political solution with this government.
    But my lifeline came one January 2018 when a friend told me about Blockchain, cryptocurrencies and how he and his wife were living off this. I remember he told me that with my skills I could grow fast and receive good votes and in turn it would become an extra income to help at home. That's how I got here and every day I thank God for having put me on this path because I have really done very well, I have tried to give the best of me every day, I do not like to be given anything, I feel better when I earn it with effort.
    Here in hive I have met many wonderful people, many were and continue to be my example to follow, I would like to take this opportunity to express my admiration for @Lizelle, I love the way she writes, the images she captures in her travels, the recipes she cooks, above all I can not forget that braided bread she presented in a contest in the #Qurator community where I met her for the first time. Like her, I have met many valuable people who have earned my respect.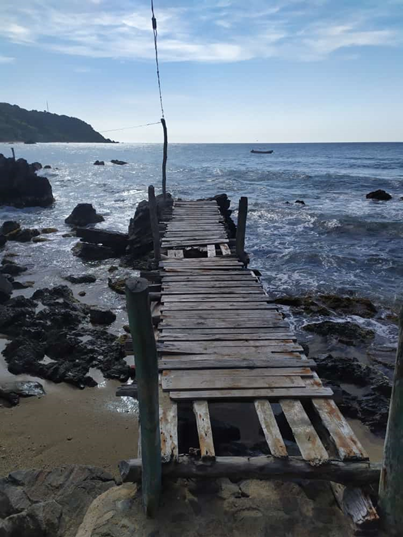 Well, I would like to say so many more things, I think that three things are not enough to cover 30 years of our life. Now I hope to enjoy the years I have left to live, to be a better person, to be happier and have a better time with my loved ones, to overcome myself and conquer my goals; from today I want to make a better version of me, I want to achieve many dreams that I had in the corner of oblivion, I want to achieve goals, who says it's too late? No! It is not too late!
I want to live from today, the best version of me.

I would like to invite my friends @Sacra and @Lisfabian to tell us about their life adventure; Blog of the Week: New Theme for Tuesday 5 October 2021
---
---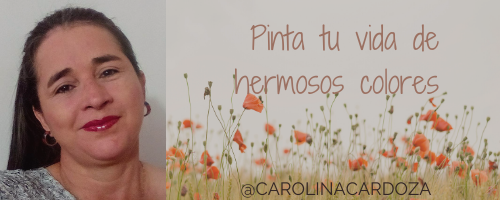 Imágenes tomadas con mi cámara celular Kronos-net/https://www.deepl.com/es/translator
---
---