Amazing sunbirds and a Jackal Buzzard.
The Amethyst Sunbird is my latest target as I found a place to get him.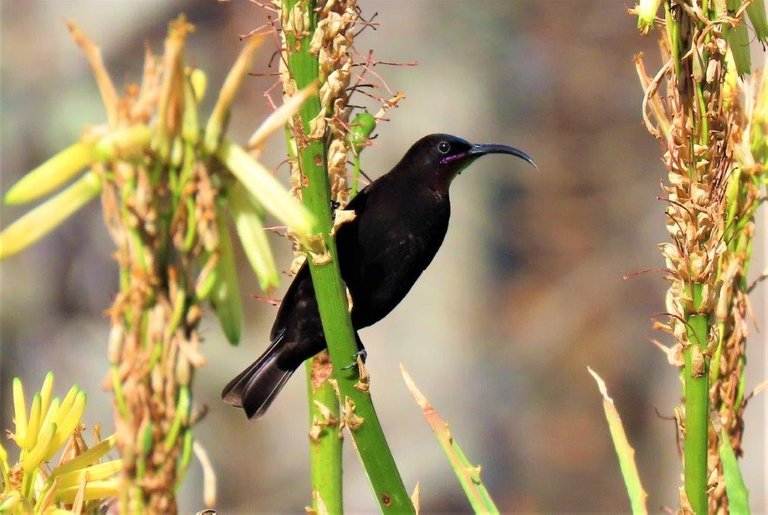 Marian wanted to send a search party to look for me as I spent more than an hour waiting for this guy to appear.
The last time that I briefly saw him, I saw that he favors the yellow Aloe flowers and so I waited near a big aloe bush.
So today I will show you the scarce Amethyst Sunbird and also a Malachite Sunbird. Oh and also a Jackal Buzzard that came over.
Come and have a look.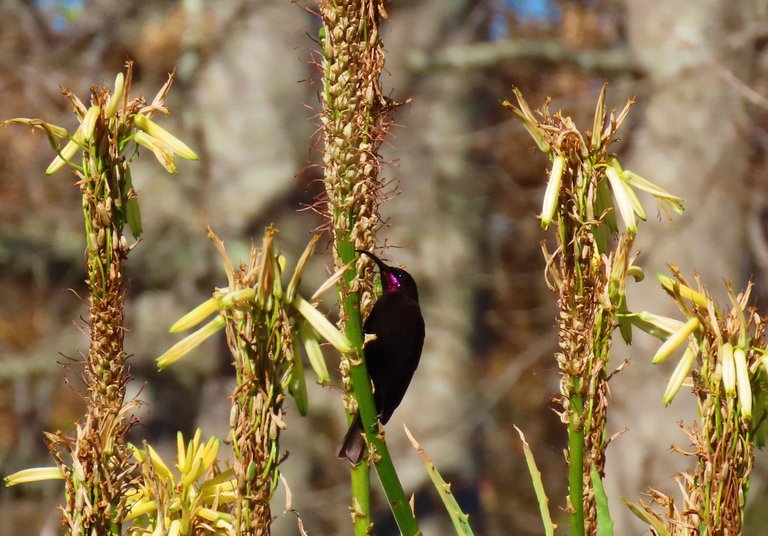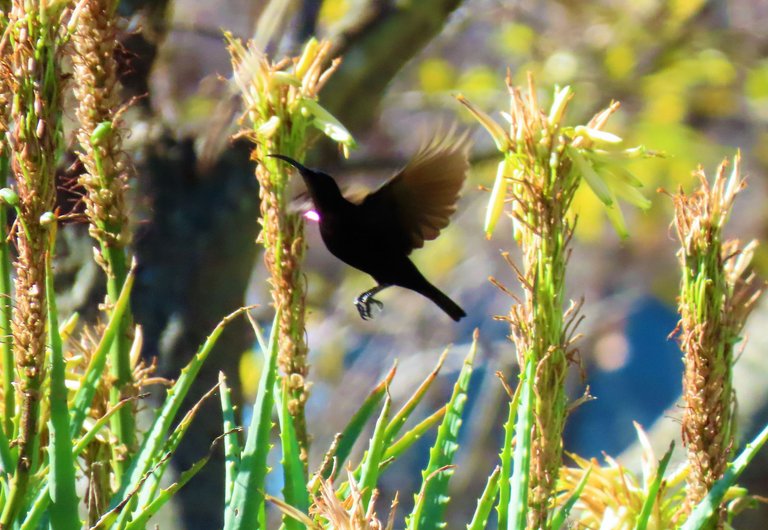 A Malachite Sunbird arrived to chase the Amethyst Sunbird away.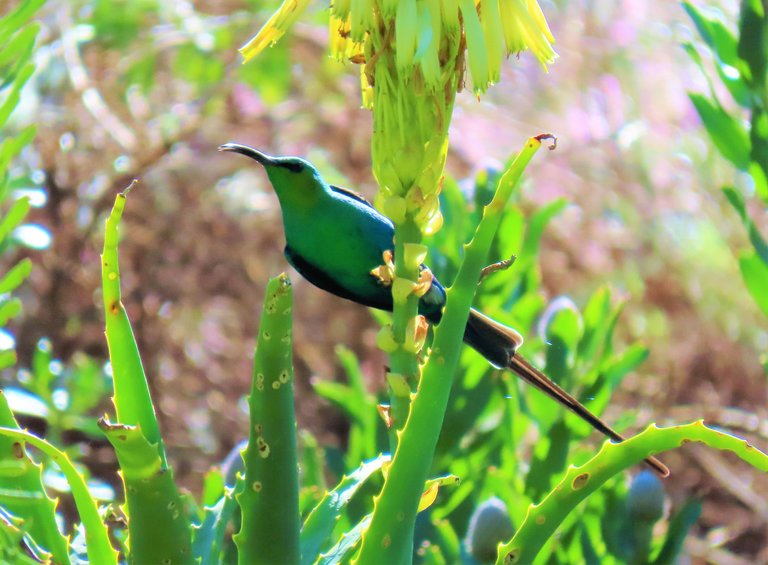 And here was a Jackal Buzzard flying over.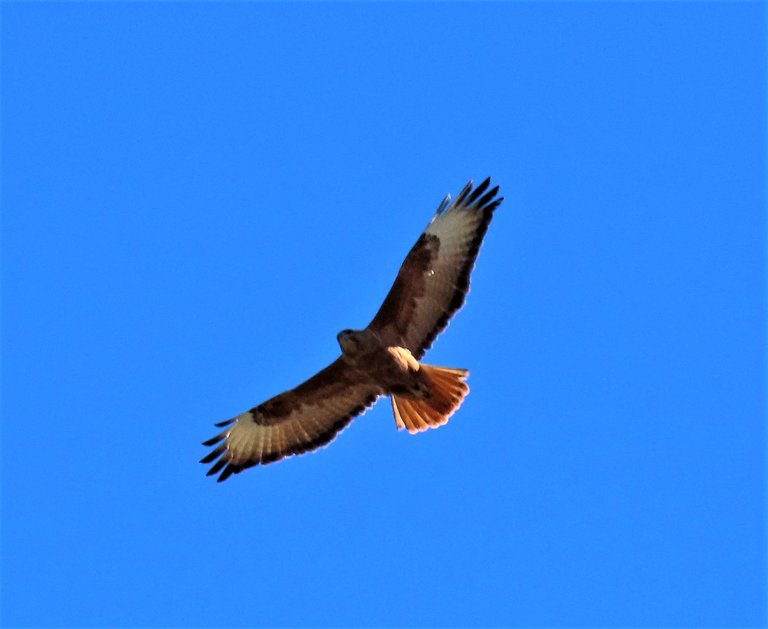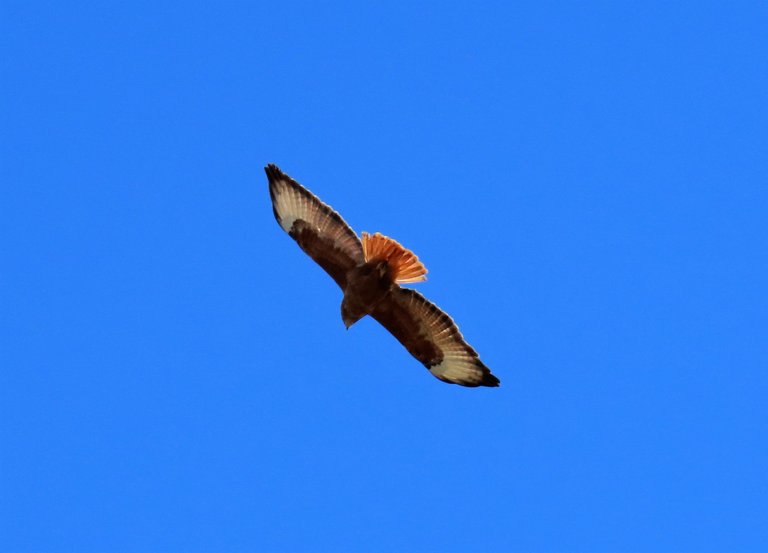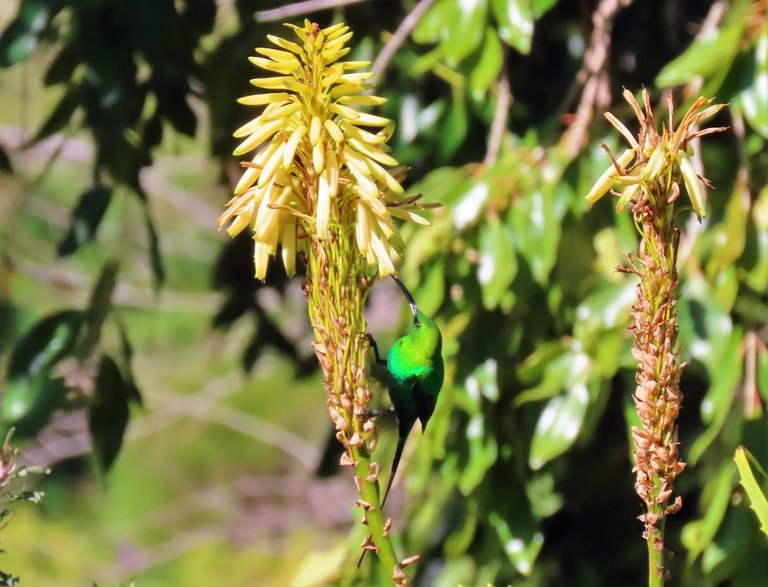 And finally, my favorite shot of the beautiful Malachite Sunbird.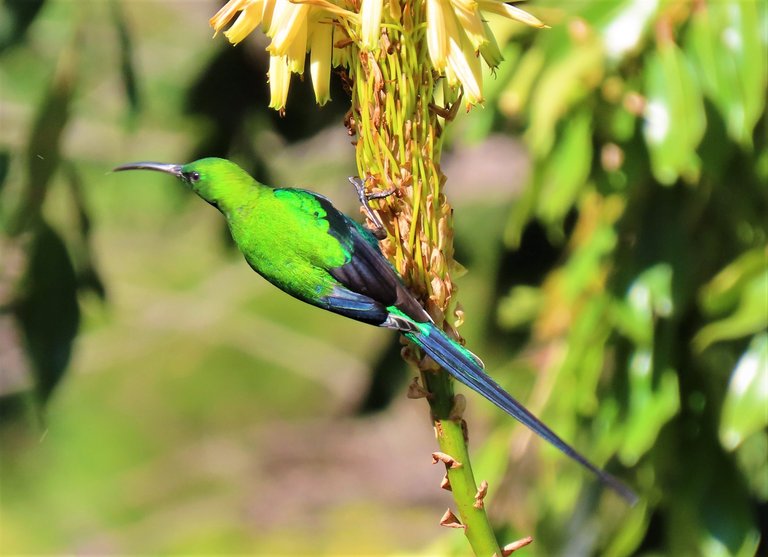 I have identified these birds many times for you before in previous posts over time and the amazing thing is that I just cannot get enough of their beauty. Strangely my heart skips a beat every time that I see one, even though I know them and their habits well.
Nature is such a great place to spend time in, as it holds many secrets and delights to explore. To some of us it may be just a "bluh and blah" boring place to be in, but a deeper look will reveal to one that nature is indeed full of life. Even the smallest grass leaf offers shade to a tiny ant.
Of course nature also offers many health benefits to our busy lives.
So get out there as often as you can.
And That's All Friends.
Photos by Zac Smith-All Rights Reserved.
Camera: Canon Powershot SX70HS Bridge camera.
Thank you kindly for supporting a post on behalf of @papilloncharity
---
---