Some lovely hawk shots.

Come and see the mom, youngster and dad in action.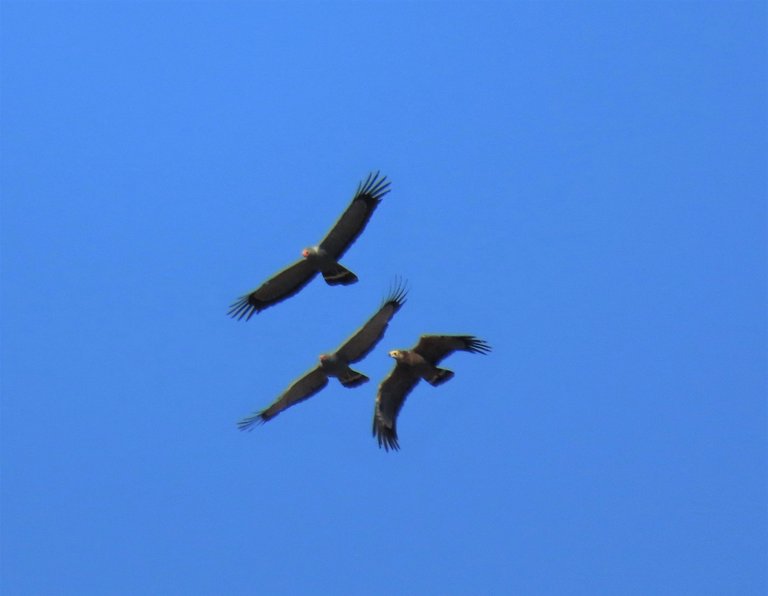 Dad at the top, youngster in the middle and mom at the bottom.
Oh yes, they were very high up, but the two white lines in their tails told me that they are the famous African Harrier Hawks (Polyboroides typus), previously known as the Gymnogene. A sure problem for our small wild birds if the hawk population grows as the hawks are expert nest raiders.
Expert flyers as they soared on the wind thermals, searching for prey.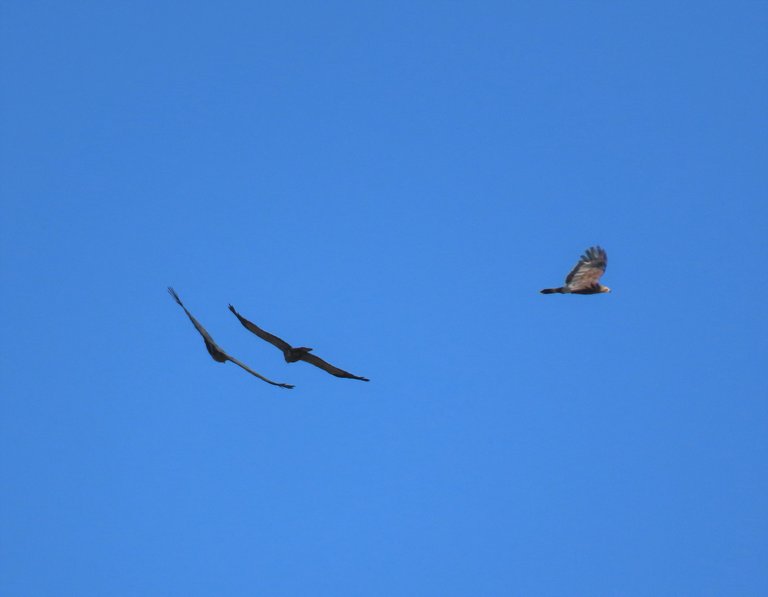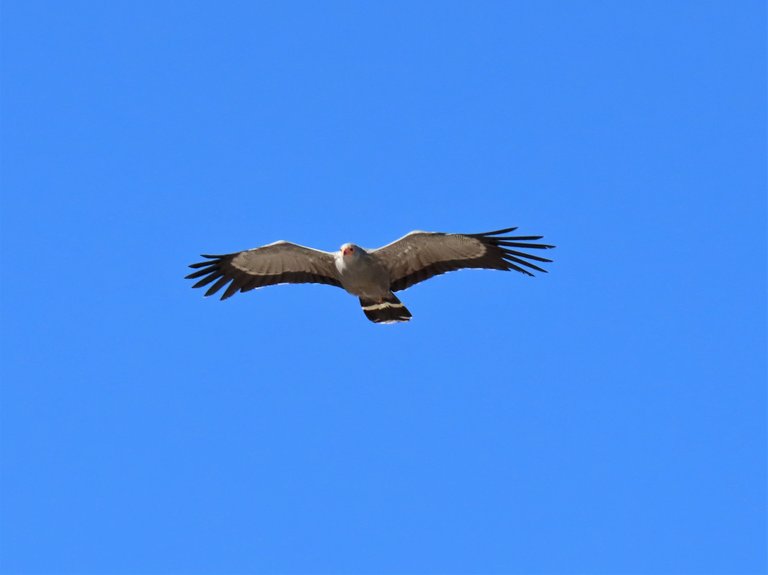 Did you know that the African Harrier Hawk appears in some of The Lion King animations?.
Here are all the fanfictions that this animal makes an appearance in that are on this wiki. If your fanfiction includes harrier hawks, add it to this list.
Source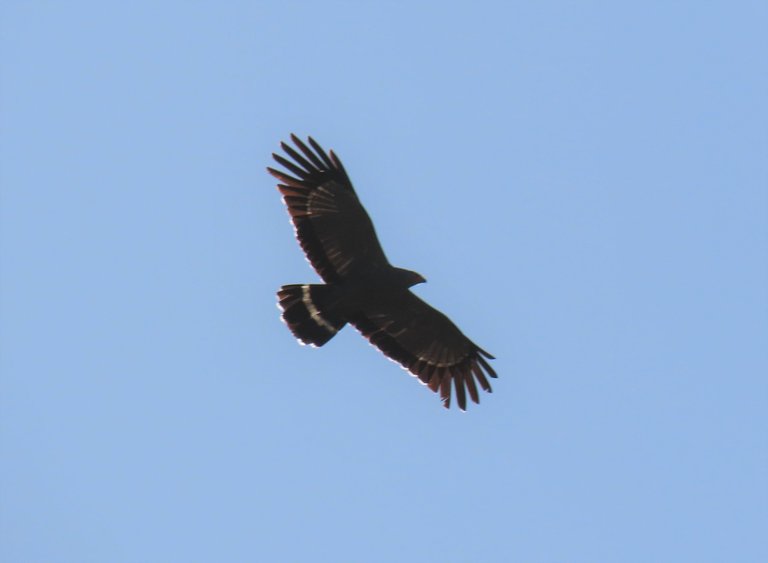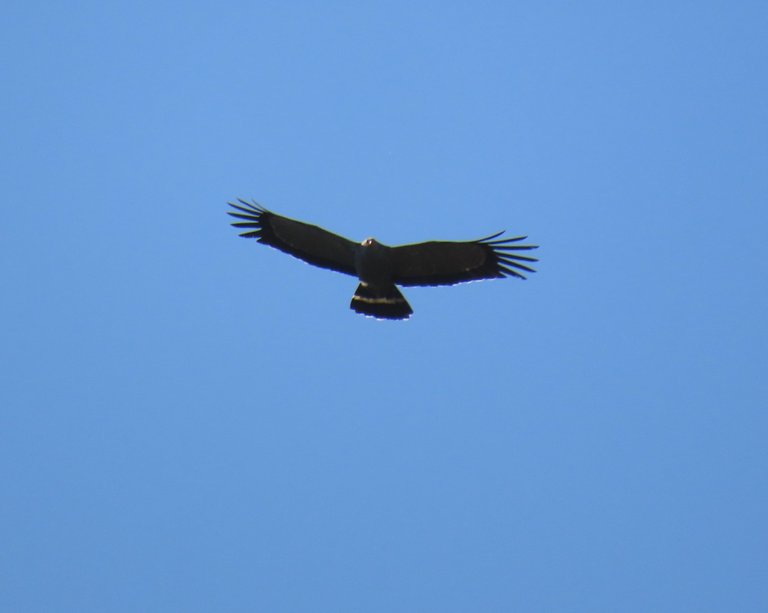 We frequently encounter the African Harrier-Hawks, mostly singular as it is rare to see them as a family together.
Nature is a wonderful place to catch them on camera if the weather and wind play the game. I was lucky to get them, and you saw how good they look in the sky. We have some severe weather situations here lately at the onset of Winter, and the birds need to strengthen their youngsters in order to survive during the Winter period. So anything goes, as they desperately search for prey.
I will continue to come back to this spot to watch the progress of the youngster.
And That's All Friends.
Photos by Zac Smith-All Rights Reserved.
Camera: Canon Powershot SX70HS Bridge camera.
Thank you kindly for supporting a post on behalf of @papilloncharity
---
---