My entry to the #featheredfriends community hosted by @melinda010100 is one of my favorite birds, the Great Blue Heron.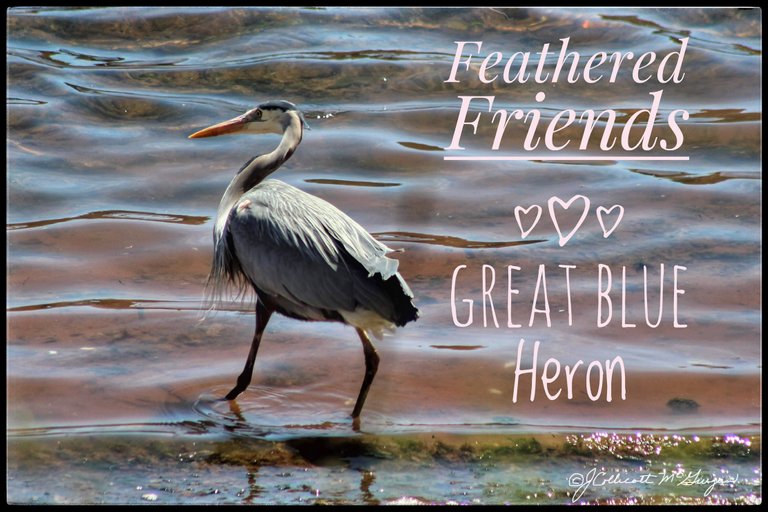 These are some photos I've taken this summer of the great bird.
They go south when the cold temperatures set in and return here in the spring.
Herons like to hunt for food in the shallow water along the shore
This heron is waiting and watching for dinner in the water, by the dam, along the Confederation Trail in Montague, PEI.
.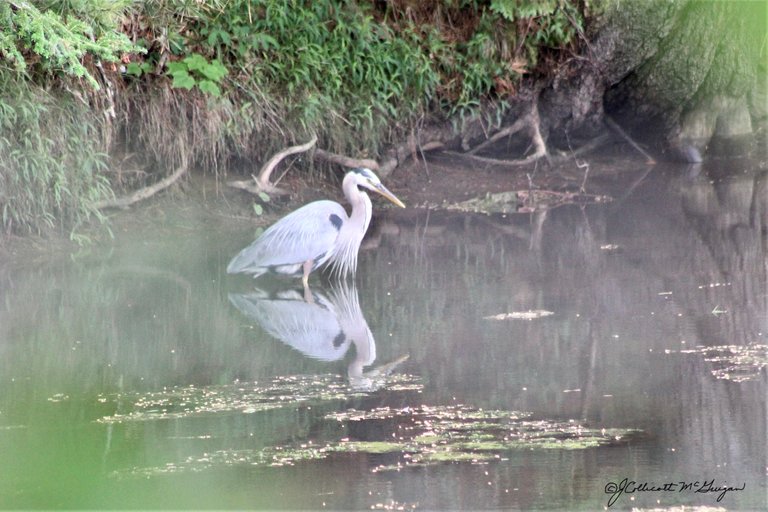 I was lucky to be close to the this Great Blue Heron while walking on the trail. The Montague River is on one side of the trail and the heron likes to hunt there as well as in the dam on the other side.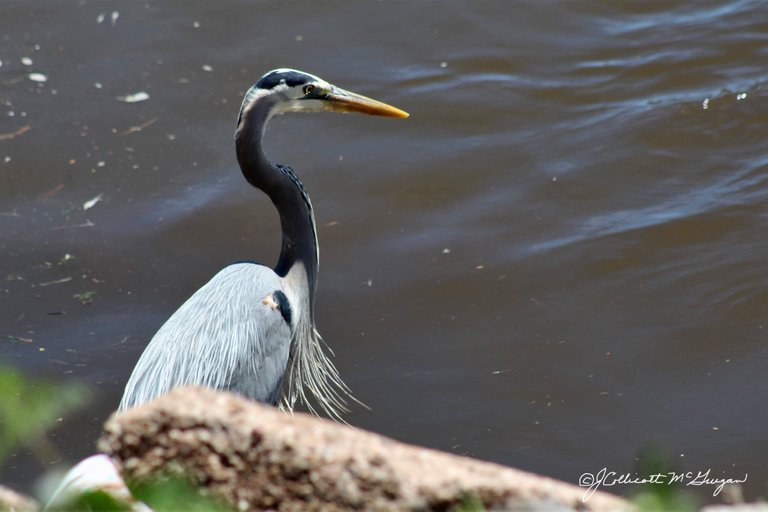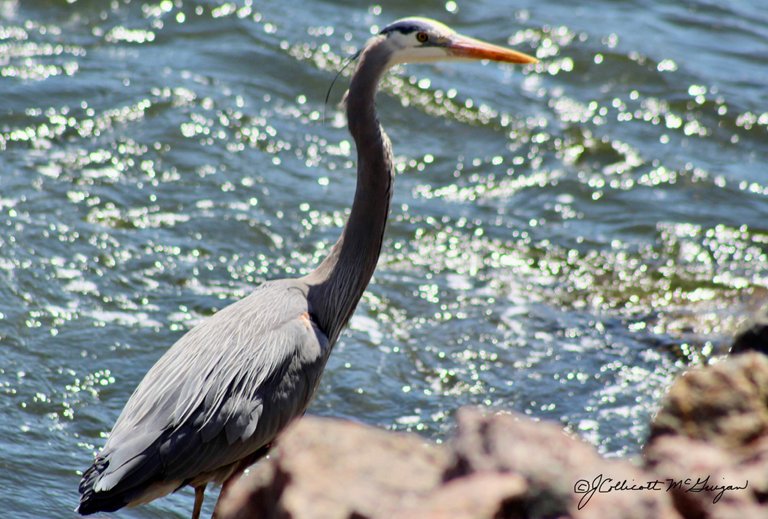 Perhaps I spooked the bird for the heron takes flight and shows a enormous wingspan.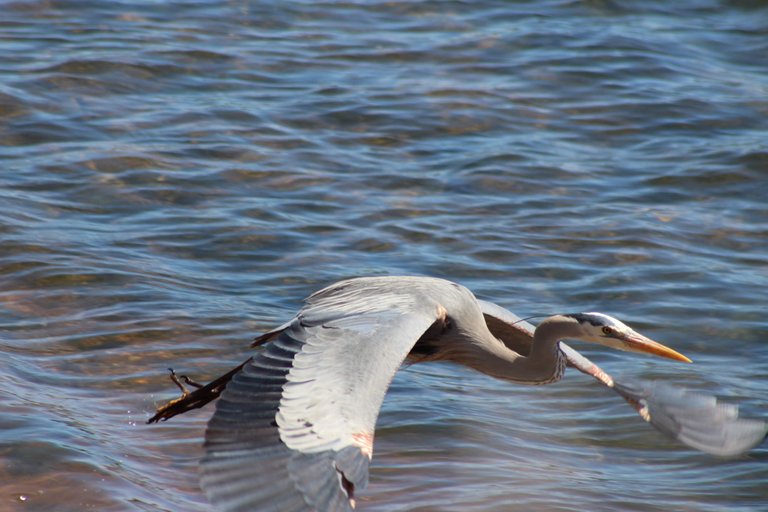 Another time I saw the Great Blue in a tree along the trail.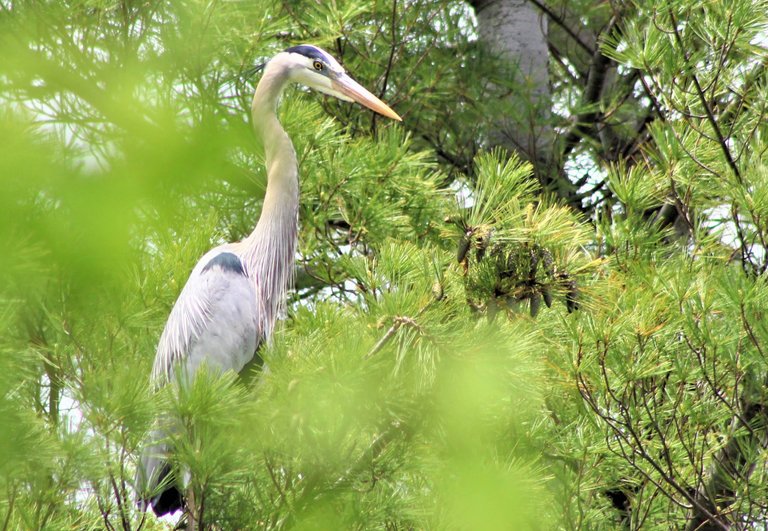 Location: Prince Edward Island, Canada
Camera: Canon EOS Rebel T6
Photos & Text by @redheadpei
Posted using ecency app.
---