Waiting for the rain to pass.// Esperando que pase la lluvia. Eng-Esp
Hello my friends of all the birds, all the feathered ones, found in nature.
In these days in Venezuela there has been a lot of rain due to a natural phenomenon cyclone that hits many parts of the world and in my country we have felt a lot of rain.
Yesterday, right in the middle of a heavy rain or downpour, I saw something that moved me, a little bird sheltering from the heavy rain.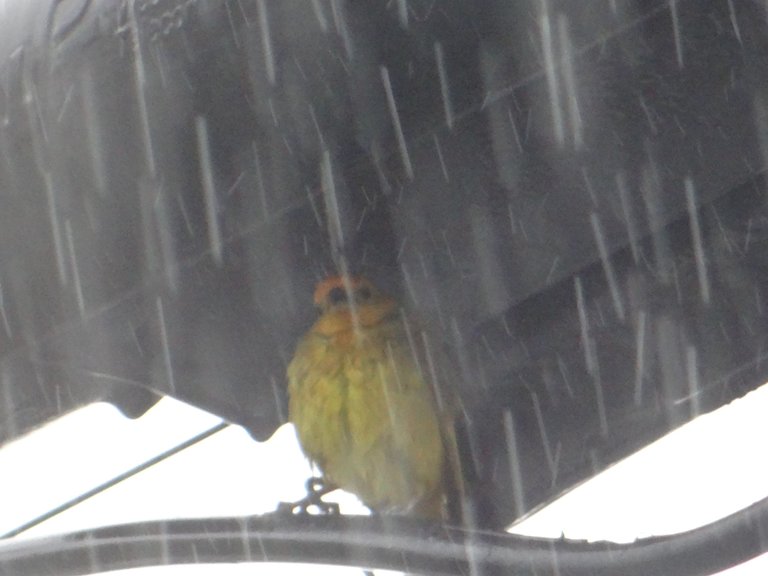 I did my best to get the best picture possible but I couldn't because I couldn't go out and get my camera wet.
I know that some birds are happy with the rain, they bathe but I think it depends on the type of rain and this one was so heavy that the little bird looked for a place to protect itself and wait for the rain to stop to continue its flight.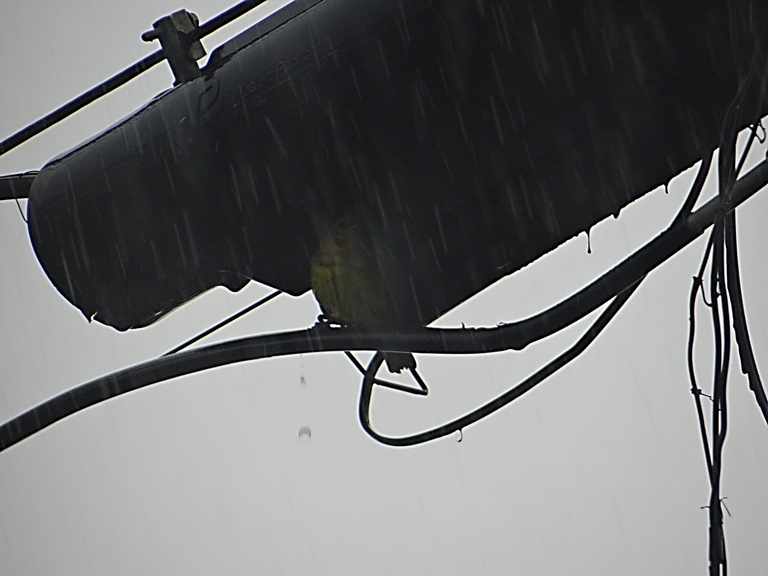 I was so moved by the scene that I cried, so that we could see that they also have feelings, they also feel danger, fear, that this heavy rain could have caused them to fall and die on the ground with their wings all wet and unable to fly.
Photo taken with a SONY camera.

Hola mis amigos de todas las aves, todos los emplumados, que se encuentran en la naturaleza.
En estos días en Venezuela ha habido mucha lluvia por un fenómeno natural ciclón que azota en muchas partes del mundo y en mi país se han sentido muchas lluvias.
Ayer justo en plena lluvia o aguacero fuerte vi algo que me conmovió, un pequeño pajarito resguardándose de la fuerte lluvia.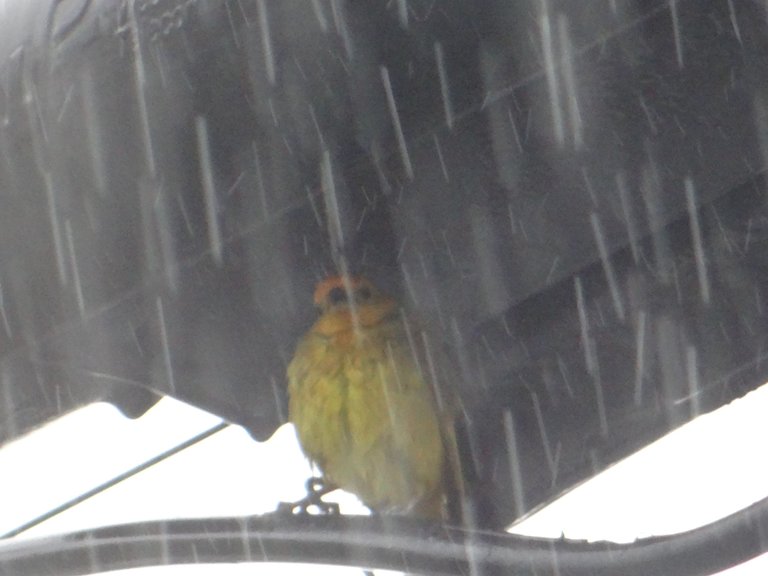 Hice lo que pude por que la foto me quedara lo mejor posible pero no se podía ya que no podía salir y que se me mojara la cámara.
Se que los pajares algunos se alegran con la lluvia, se bañan pero creo que depende del tipo de lluvia y esta era bien fuerte que el pajarito busco donde protegerse y esperar que la lluvia terminase para seguir su vuelo.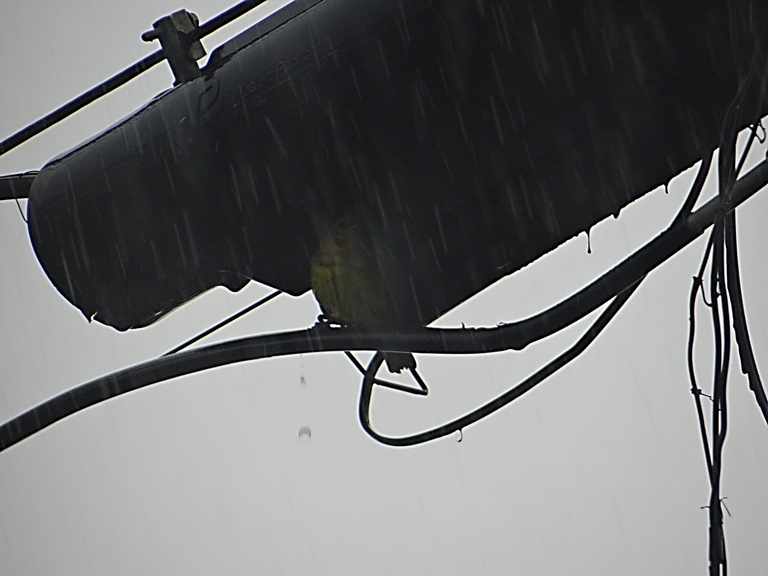 Estuvo un buen rato, en lo que la luvia ceso, se fue, me conmovió tanto a escena que llore, para que veamos que ellos también tienen sentimientos, también sienten peligro, miedo, de que esa lluvia tan fuerte lo pudo haber echo caer y morir en el suelo con sus alas todas mojadas que no pudiera volar.
Foto tomada con una cámara SONY.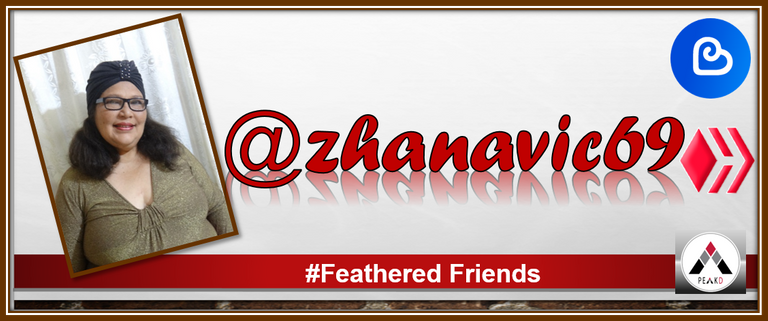 ---
---