Today I was able to enjoy my last visit to the athletics track...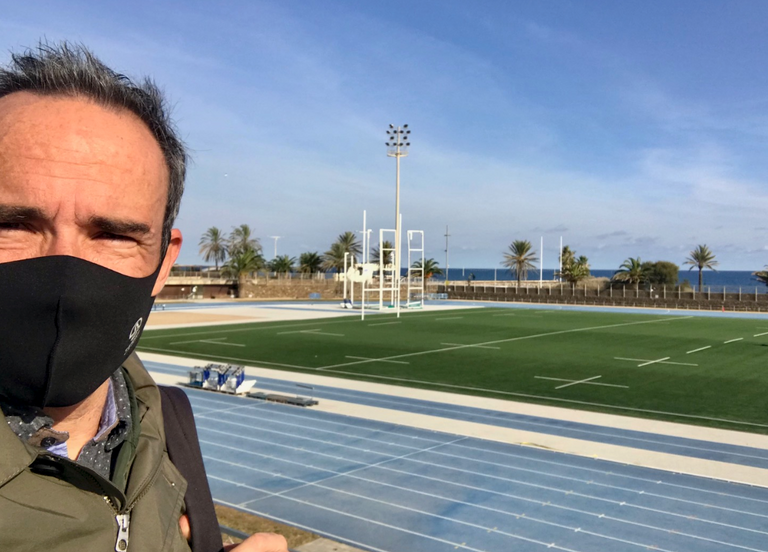 Well, I hope it is not the last time but what I do know is that our "esteemed" authorities have decided to close all sports facilities at least for the next few 15 days and with many prospects that this will last much longer since the numbers of those affected by COVID remain uncontrolled and hospitals are on the verge of collapse...
This news has occurred while I was doing my long repetitions workout at the track.
In particular, there have been 3 repetitions of 1500m with 3 minutes of recovery between them and a last interval of 1000m afterwards.
The paces have been in crescendo in the 1500m, the first series I have done in 5'47", that is to say 3'51" / k. In the second we have cut 7 "the previous record, to 3'46"/km ... the third repetition has been a suicide for my current form, we have run it in 5'32" or what is equal to 3'41"/km...
Last interval of 1000m I have taken more calm... at 3'56"/km.
I am not yet fit for these speeds.
My legs are strong but my heart and Lungs are not yet prepared.
I would need to increase the number of km run at a leisurely pace.
I am currently approaching 30km a week, far from the ideal 45 or 50km a week that I used to maintain before all this virus mess started.
With the new restrictions it will be very difficult for me to reach that volume of km but I continue to persist in maintaining the current state.
Keep on running! (despite COVID)