Happy Birthday Of My Cousin Sister
Happy Birthday Of My Cousin Sister
---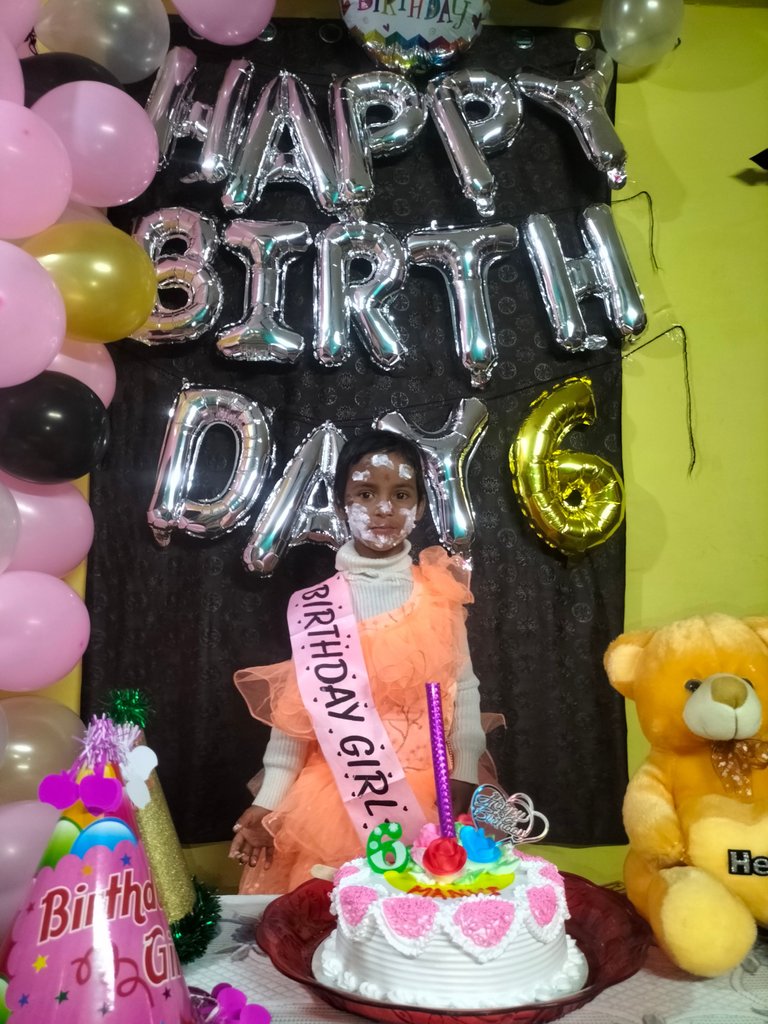 ---
Hello friend's! hiver's! and lovely community
Hello friends, how are you guys, i hope you all are good and doing well in your life...

---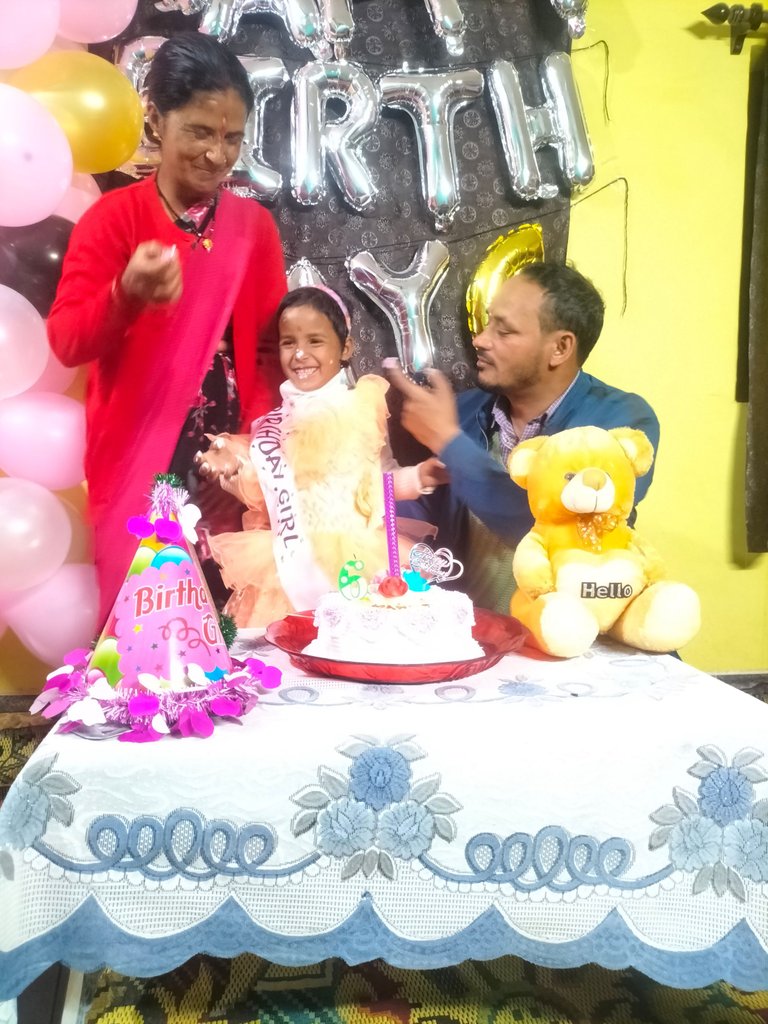 ---
---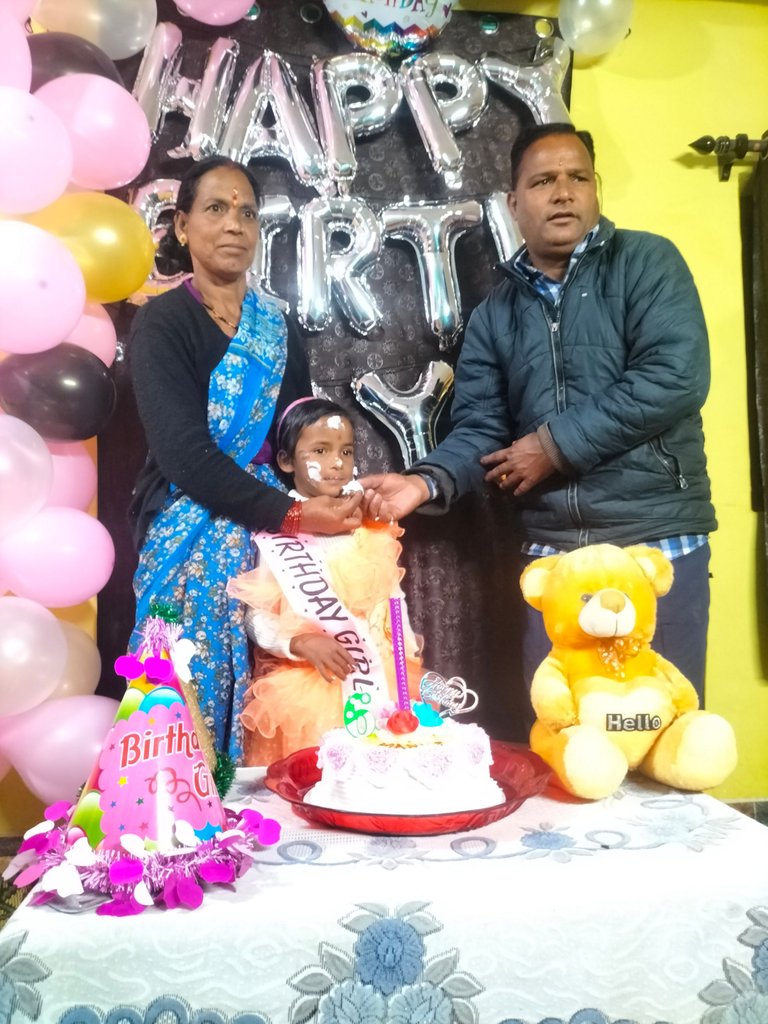 ---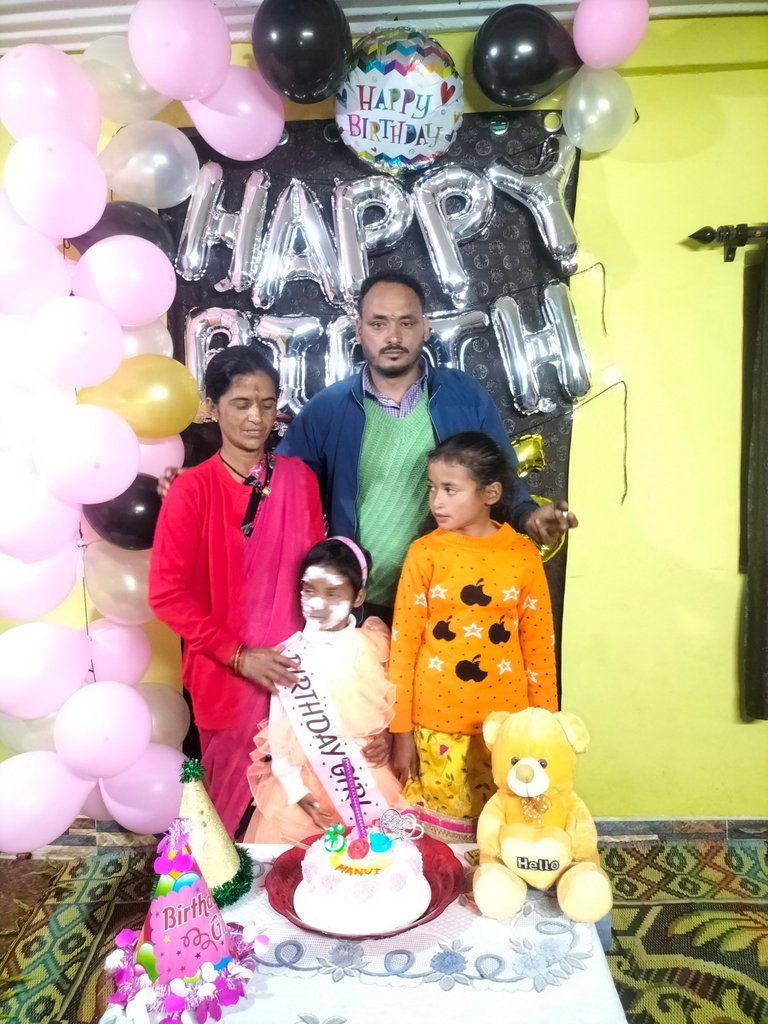 ---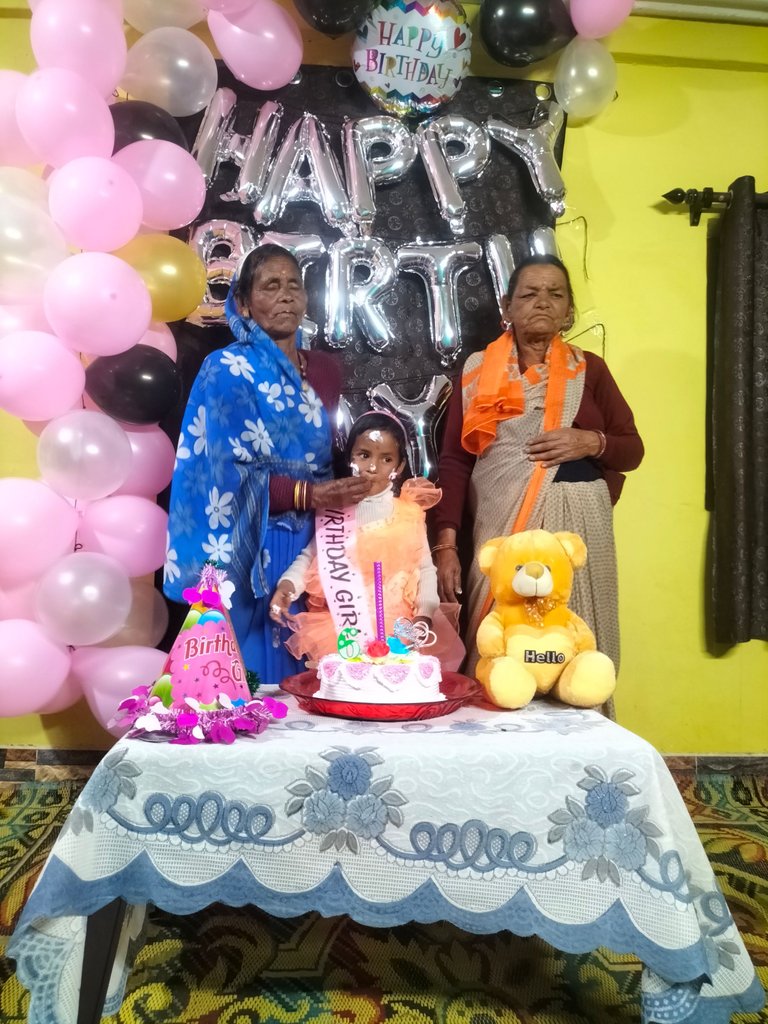 ---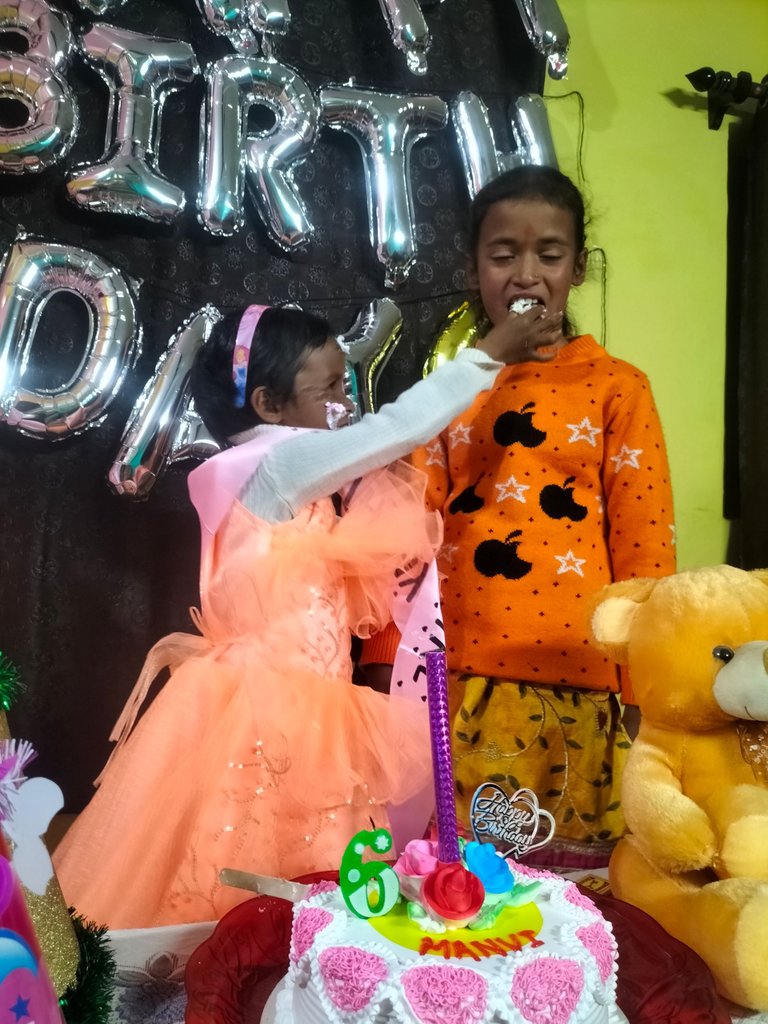 ---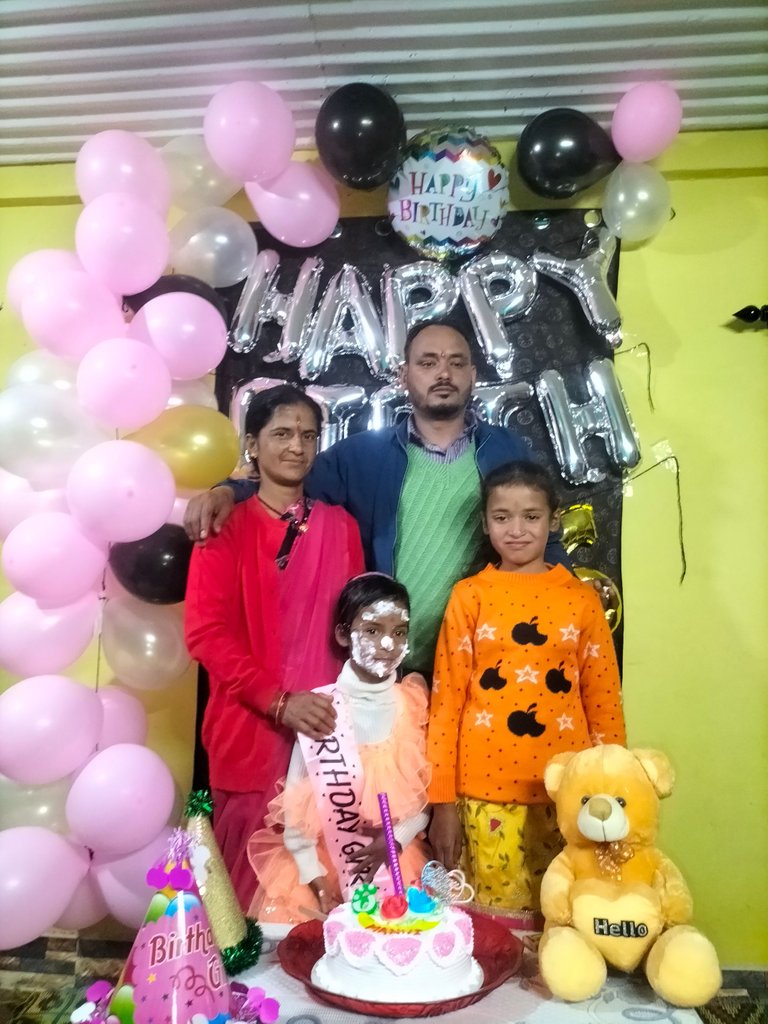 ---
Friends, the name of my cousin I am talking about today is Mahi and in the previous post I have mentioned about her who helped me to bathe my dog, so it was her 6th birthday, now she is in 2nd class in a village school. I study and she is very smart in studies. She loves to dance in which all the family members of my house were present and she also invited some of her friends who were almost of her age. We had a lot of fun. Played her favorite song for her on which she danced which was local language music after that we cut her cake while singing happy birthday and Abhi fed her cake with his own hands as she is very small and everyone's favorite this picture The ones I see are her parents and her elder sister who is 9 years old and I had also mentioned this in my previous post, her parents are my uncle and aunt and the old lady who is seen in the picture She is the grandmother of all of us who is about 65 years old and is healthy and the other one is my grandmother she is will be 56 year old.
---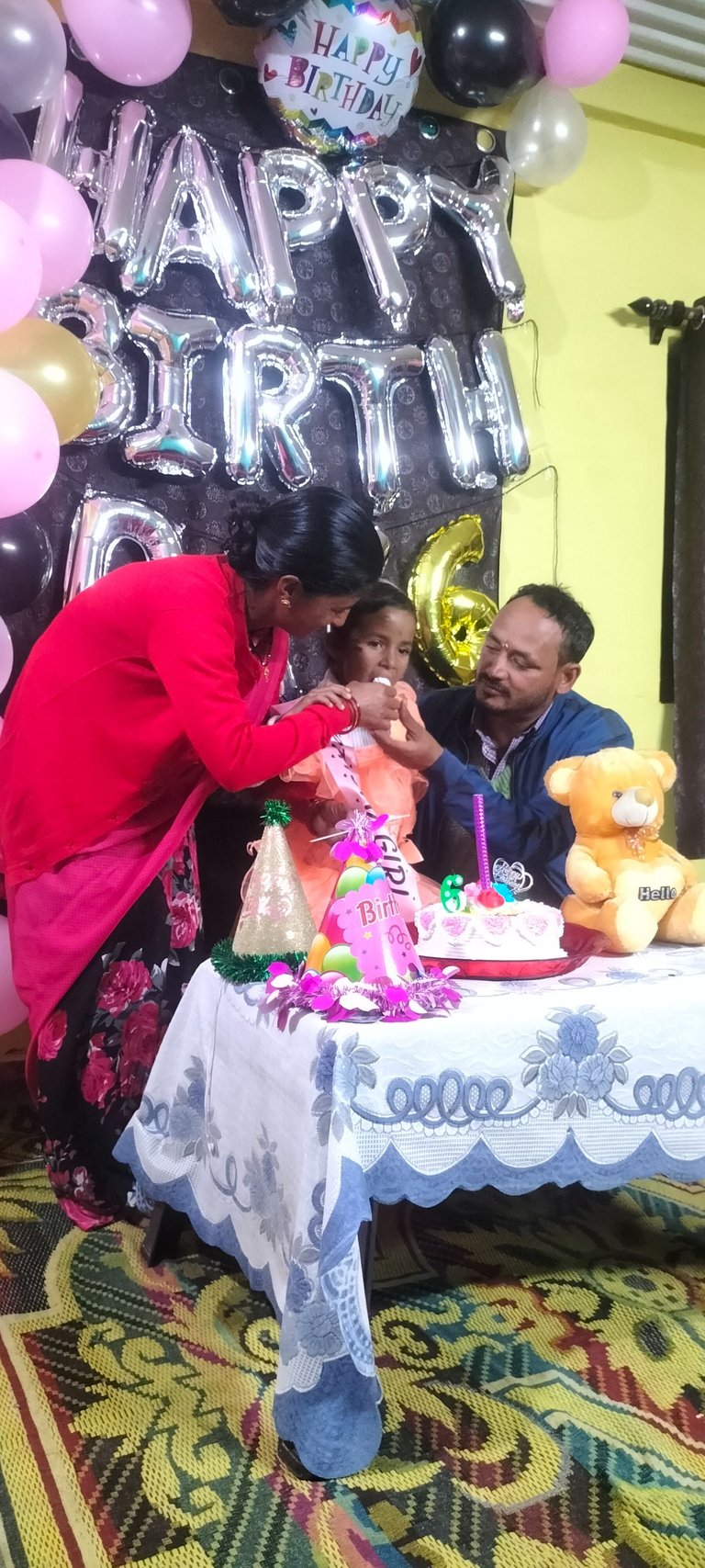 ---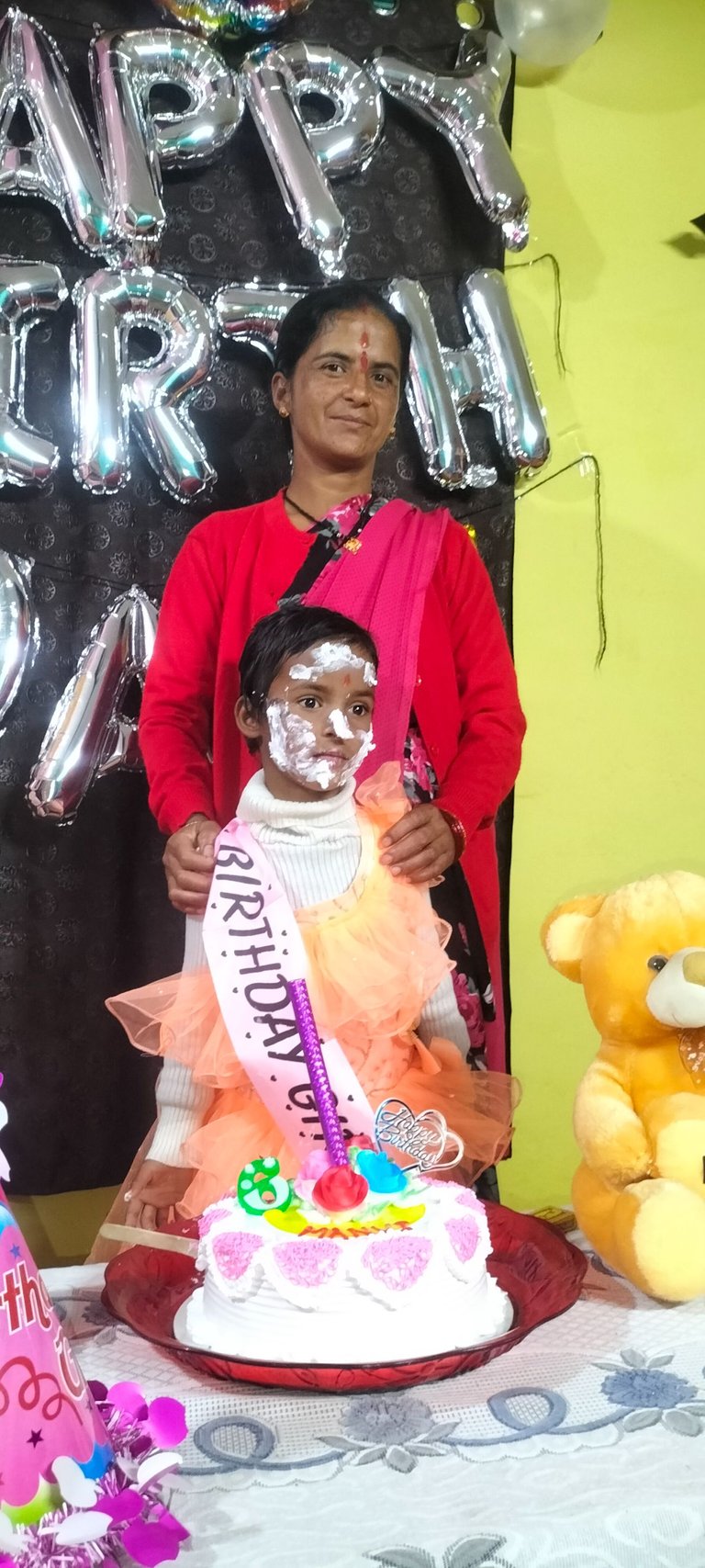 ---
My most favorite in the family is my two grandmothers who also love me a lot now come back on birthday after cutting the cake we all sit together and eat food however it is forbidden to use the phone while eating that's why I can't take a picture In this picture the old woman sitting with another woman is my mother who is about 46 years old all the decorations for this birthday were done by my sister she is also my cousin whose picture is this
The picture hanging behind the wall is of my grandfather who died two years ago and we miss him a lot that's all for today's post.......

Thanks-you i hope you like this post
---

---
---
---