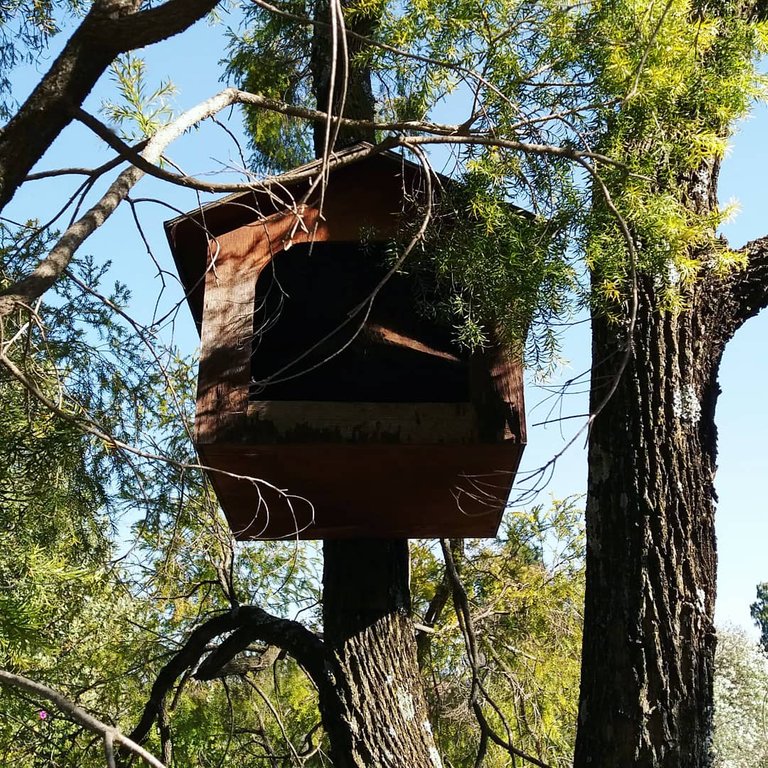 House on the tree was a shot I captured while I was working on the roof top yesterday, I was so tired as being the second site at already 16:00, I didn't notice the cute little house until after about 15mins on the roof.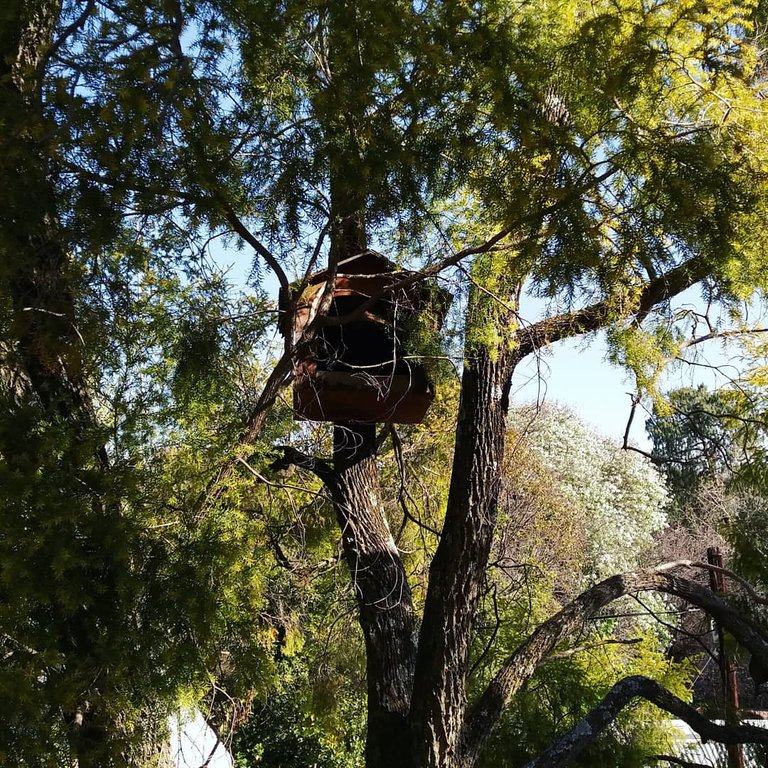 I brightened up immediately I saw the house hanging there, though the dweller wasn't home and I captured a couple of shots to share on HIVE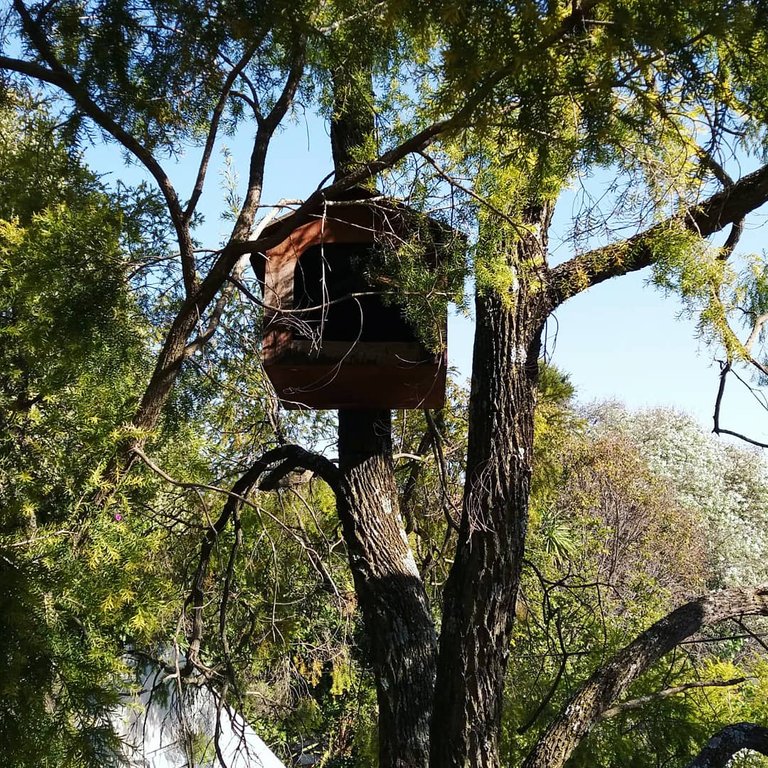 Nice idea to have a bird house hung on a tree...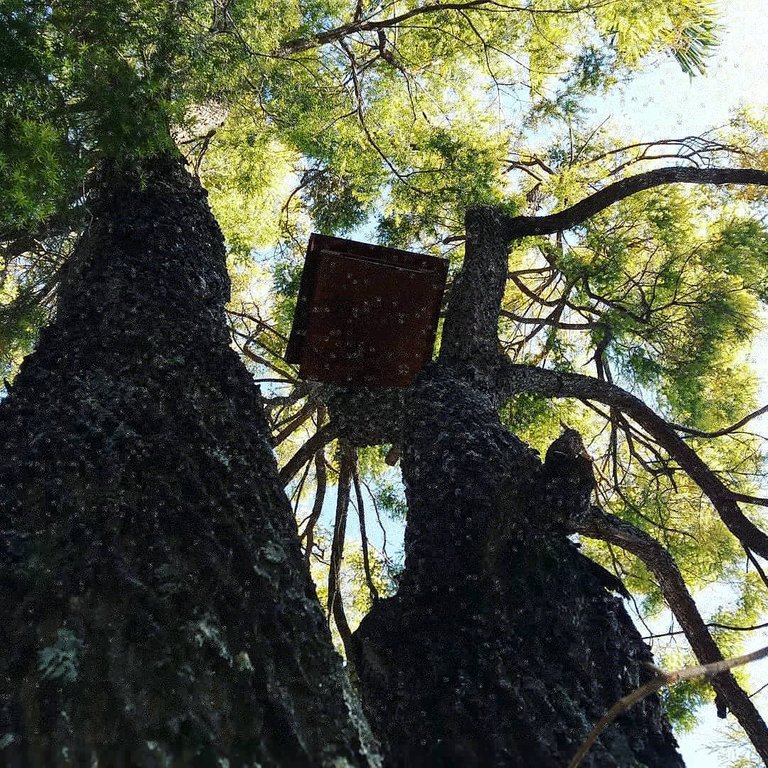 I wonder how many of the birds dwell in there, if the is a particular one that is more dominant is dwelling in the house.
It was quite high up there to have put the house on the tree because the level of the house on the tree is higher than the roof's peak which I stoop on.
House on the tree
We owe it to ourselves to make Hive great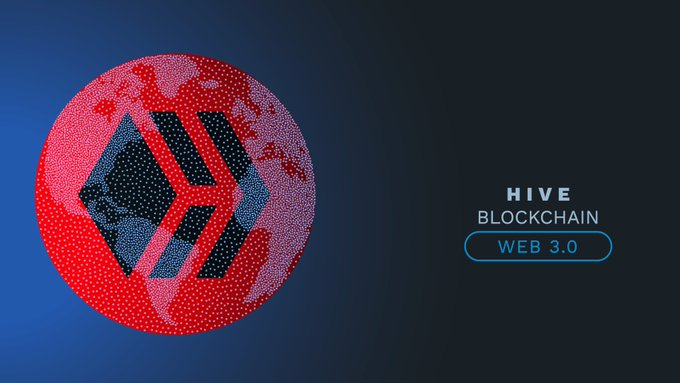 Image by @doze