We thank God who gives us victory through our Lord Jesus Christ who has given us strength, will and hope in the midst of time.

Through his word we have strengthened our faith without reservation which gives us the privilege of focusing our attention on the proclamation of the truth centered on the freedom of our souls and this through the grace of our Lord Jesus Christ who has called us to give us salvation liberty and eternal life.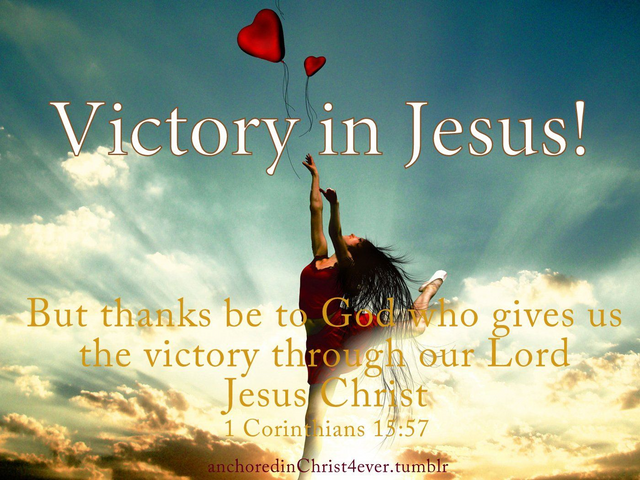 Source
God has given us the right to conquer and not through the physical struggles or struggles of men but through his power of his grace and mercy. How nice to know that in Jesus Christ we have victory!
Psalms 44: 3
3 For it was not by their sword that they took possession of the land,
Nor was it his arm that saved them,
But Your right hand and Your arm, and the light of Your presence,
Because you took pleasure in them.
(NBLA).
What good news! the Bible warns us that everything that men have conquered throughout history in the purpose of God has been by the will of He shows us the battles that many of his chosen ones fought in antiquity to liberate the people of Israel and points us it was not because of their sword that they took possession of when they conquered the promised land since the Israelites were outnumbered, poorly armed and lacking protective walls.
Many people have trusted more people than God and this has really brought much confusion to the people of God because spiritual victory does not depend on the hands the mind or physical strength victory only comes from God.
This has been demonstrated by God through his word and through history, therefore knowing that our battles will only be fought with the right hand of his power, and his presence in our lives brings us hope.
Our victory does not depend on any physical or earthly force our victory depends on the God of heaven who strengthens us and guides us at all times to be different to think differently to look at life with optimism even in adversity helps us to understand the impact of his power in our daily struggles
In Jesus Christ we can overcome any adversity. How? through our faith putting or focusing our gaze our strength all our will in the person of Jesus Christ who should be the whole center of our life because there are no limitations for God he can do it all and never abandons us in him we have the necessary strength to fight against any problem let's not despair for the daily struggles for the tribulations God is at our side with him we will win.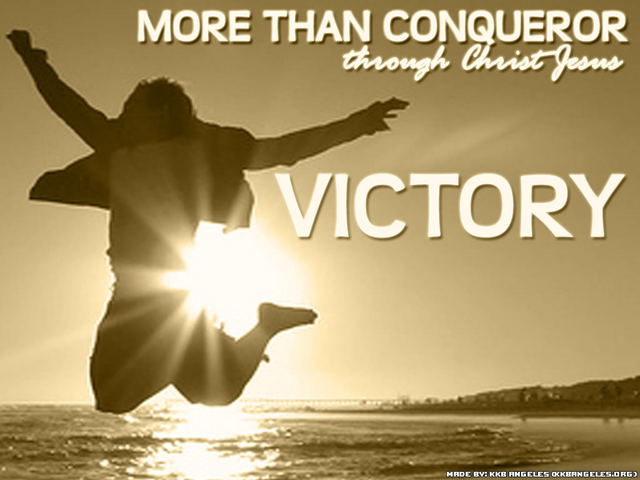 Source
Jesus Christ is our total victory in him there are no defeats failures or collapses we can go through tribulations by crises storms deserts but we will never be defeated his grace and favor will give us victory at all times and in all places even when everything seems gray.
How beautiful to be able to enjoy the freedom that God has given us through faith and trust in his promises. How beautiful it is to know that we have a father who has the best plan for me and for you! How beautiful it is to know that when we are afflicted we are not alone! How beautiful it is to know that we have a loving and kind father willing to give us peace and rest on any stage!
WITH LOTS OF LOVE!