Dear brothers and sisters in Christ
Today the Golden Censer has given me a verse from the Apostle Paul's letter to the Romans in which he calls me to reflect on the way I should treat people who do not like me or who are of a different way of thinking than mine, indicating that I should always bless them and maintain a kind and caring attitude towards them.
God created us in his image and likeness, but each one of us has a different personality and interests, which causes differences that can make other people not understand our way of acting, even declaring themselves our enemies. Christians throughout history have suffered from multiple persecutions, martyrdom and mistreatment from their enemies, but we have the example that despite these circumstances they did not let this disturb them by maintaining their trust in the Lord.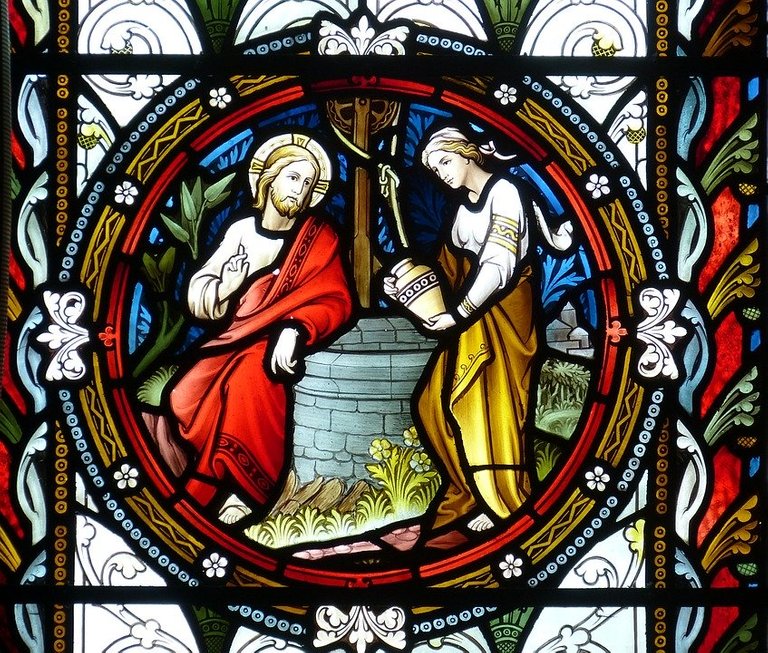 Image source pixabay.com
In the time of Jesus, people also lived apart from each other considering their historical origin and their values.
Jesus himself gave us an example of life when when approaching a well to drink, he asked a Samaritan woman for water, who at first was surprised at what "that Jew" asked of her, being the words of Jesus an expression of love and understanding towards her.
6 Jacob's well was there, and Jesus, tired as he was from the journey, sat down by the well. It was about noon.
7 When a Samaritan woman came to draw water, Jesus said to her, "Will you give me a drink?" 8 (His disciples had gone into the town to buy food.)
9 The Samaritan woman said to him, "You are a Jew and I am a Samaritan woman. How can you ask me for a drink?" (For Jews do not associate with Samaritans.)
10 Jesus answered her, "If you knew the gift of God and who it is that asks you for a drink, you would have asked him and he would have given you living water." (John 4:6-10)
Let us ask the Lord for the wisdom to bless all people, even our enemies, so that the Peace of Christ remains in our hearts and we serve as bearers of the teachings of Christ who forgives his enemies. I ask it in the Name of Jesus Christ Our Lord.
Amen
Memo:
Bless those who persecute you; bless and do not curse. Rejoice with those who rejoice; mourn with those who mourn. Live in harmony with one another. Do not be proud, but be willing to associate with people of low position. Romans 12:14-16


[screenshot @felixgarciap]
Receive my affection and blessings.
Connect with HeartChurch
In the HeartChurch community we have technological tools and spiritual guidance available in which an outstanding place is represented by the contributions of its members and the power to share musical expressions with the psalms that lead us to share the love of Christ beyond our borders.
A first step to access the HeartChurch Community and be able to enjoy the added value of our Community is to complete the affiliation to our services through a simple data registration process, in which we will immediately be registered in an account Blockchain Telos with our user from whom we would receive a daily message from the sacred scriptures and a universal basic income (UBI) consisting of a Heart token based on TELOS technology. From there the parishioner will have access to our digital channels in which, in addition to sharing the word, he will meet brothers from all over the world.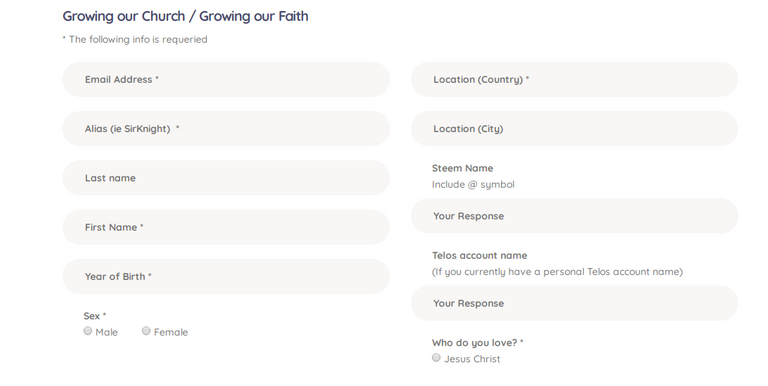 [Image autorized by @heartchurch Community]
The goods that we receive and those that we can give through our incorporation as members of the HeartChurch Community will give us the joy and Peace that our Lord wishes for our lives and also the opportunity to help other people anywhere in the world.
We continue to Reach to the World
I am proudly a #Heartchurch member.


[Use of Image authorized by @Heartchurch]
#sbi-skip