"If You had been here earlier, my brother would not have died". This was what mary said to Jesus, when He came to the dead man's tomb. (Lazarus)
There was a certain man named Lazarus,he was a very good friend of Jesus when he was still alive. But later became ill till the grasp of death. His families sent for his friend "Jesus" to quickly come to his aid,but Jesus tarries a little. Now there is a reason why Jesus decided to delay ,and makes it looks like he didn't care. This was to make the glory of God manifested in many lives.
Lazarus was in bethany, while Jesus was in judea. After four days that Lazarus died,Jesus appeared. Many had given up on hope,because he "Lazarus " was already decomposing within the tomb. Many Christians and believera nowadays are not patient enough to recieve from God. Many believed that He do wastes time and so go for rituals and any other means of surviving. Even when He's late,He's not too late. He can turn your situations around, without stress. This is so because,He owns and created everything on the universe. His love for us is non-comparable. Even as a sinner,He still love us till the end.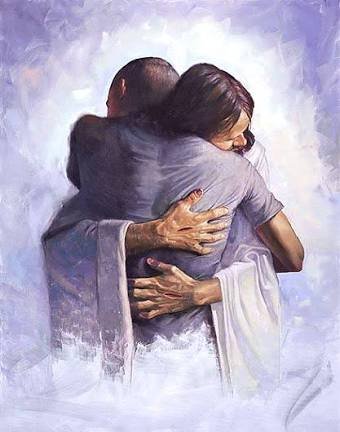 When He got to Lazarus's tomb,he wept bitterly. This shows the level of love Jesus had on Lazarus. Now,the hope of all was lostafter four days. But that was the perfect time for Him to manifest. So also,His love for us is so much that He's waiting for us to turn to Him. Lets look up to Him for our deliverance. He can never be too late to save us. Even when we felt it's over,He will come to our aid. "For the Lord's Hands is not too short to save"