Hello Hive community!
I like to collaborate with cosplay fans as they're always motivated at 200% 😎
Musana Cosplay is quite famous in the cosplay world as she travels around the world to take part to cosplay conventions. She's really good at building outfits.
But, for that session, she wanted so badly to use the Poison Ivy caracter. As she hadn't enough time to finish her outfit, she borrowed one to a cosplay mate. Unfortunately, her mate is taller than her and she's chubby : the outfit wasn't suited for her body and it quickly started to slip and slide down 🤣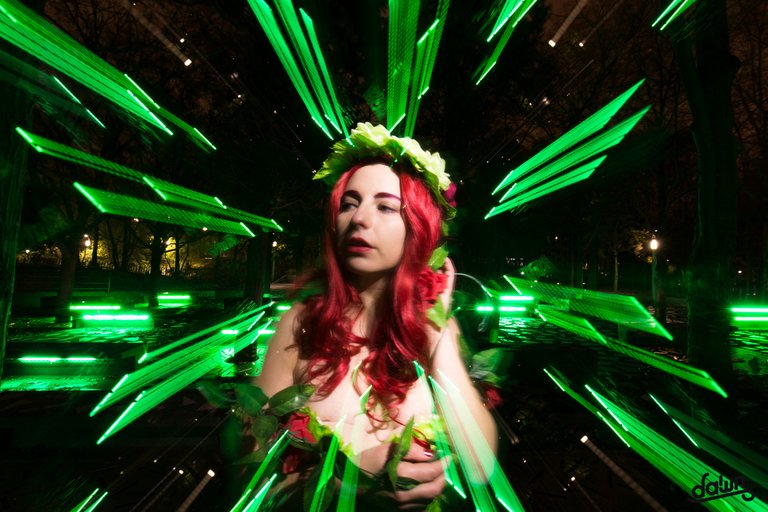 42s 16mm f/14 100 ISO
Weather condition was awful as the model was freezing (temperature was close to 0°C). Snow started to fall and it ended the session 😱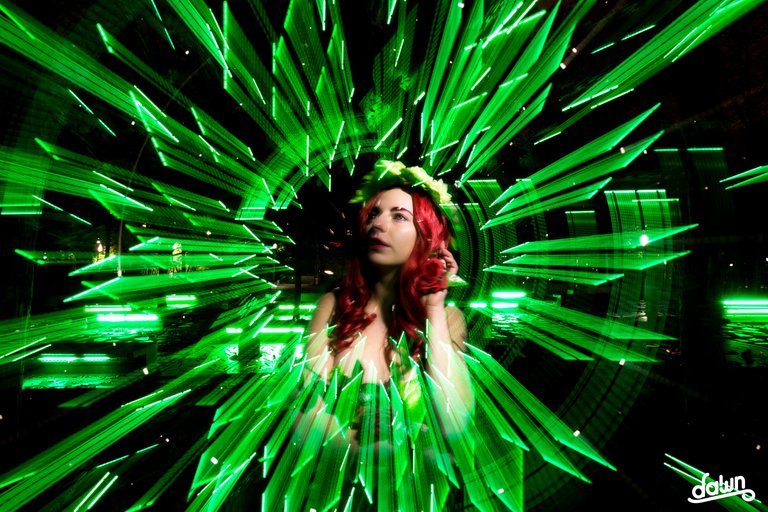 93s 16mm f/14 100 ISO
Lightpainting created in real time, captured to the camera in one single photographic frame.
No layers /no Photoshop / no editing exept minor adjustments (lens correction profite, WB, contrast (+12)) and addition of my logo.
Shout out to my kinetic lightpainting brothers here @fadetoblack @mafufuma @oddballgraphics @fastchrisuk @martbarras @stepko @yo-hoho @gunnarheilmann : their imagination will blow your mind :)
Gear :
Canon EOS 6D body
Canon EF 16-35mm f/4L IS USM lens
Canon RC-E6 IR remote
Benro A4770TN tripod
Jobu-Design Heavy Duty Gimbal Head Mk IV
Nov 2018
---
You would like to see more lightpainting here?
Give our Hive Community Lightpainters United a follow and you will be introduced into the world of light painting.