Hi HIVE!
Yoga. Aura.
Olympus OM-D E-M1.12-40mm f/2.8 Pro.F/9 ISO320 live composite mode.
Tools: Orange plastic tube.White short plastic tube with with a rainbow holographic insert.
I connected the two tubes by inserting one into the other, and turned on the flashlight in strobe mode.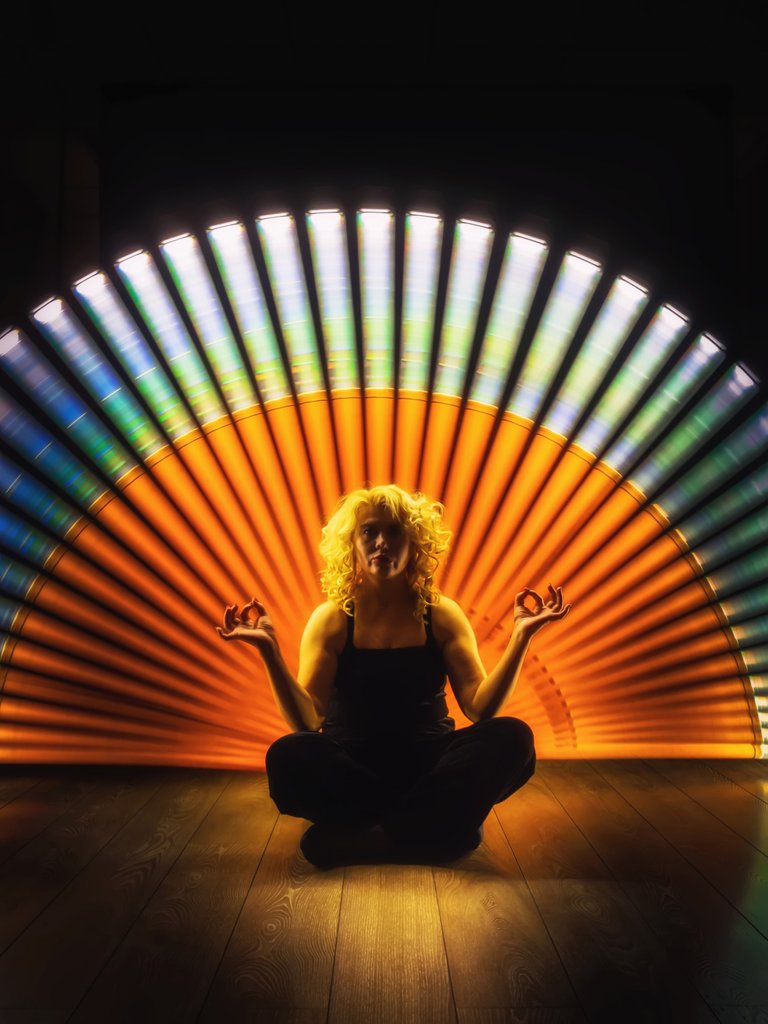 Fresh breeze.
Olympus OM-D E-M1.12-40mm f/2.8 Pro.F/4 ISO320 live composite mode.
Tools: Blue El wire.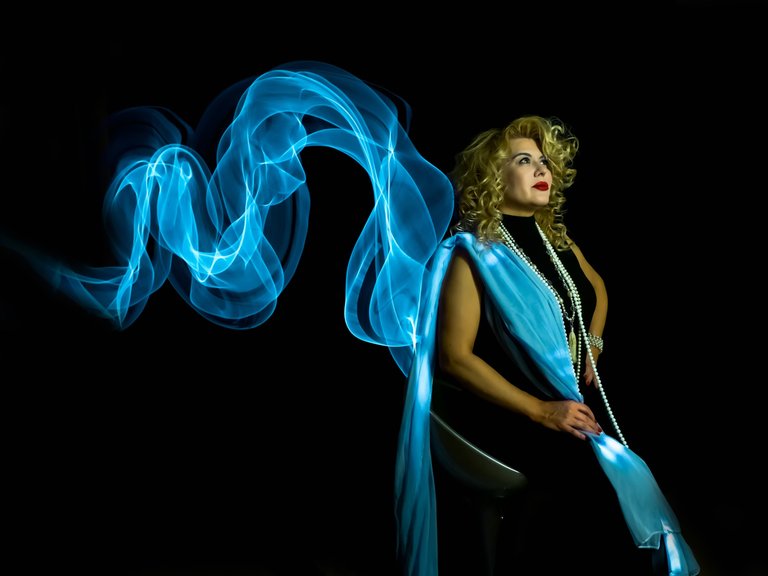 Counterpart.
Olympus OM-D E-M1.12-40mm f/2.8 Pro.F/11 ISO320 live composite mode.
Tools: Flashlight keychain with color filters. Bright flashlight.
To achieve this result, you will need a white background, a bright flashlight, and any options for painting a dark silhouette. Set the model on a white background and light it up to create a dark silhouette. After that, you can paint on the dark with different light. or you can first draw on the model, and then remove what is beyond the silhouette with the bright light of a flashlight.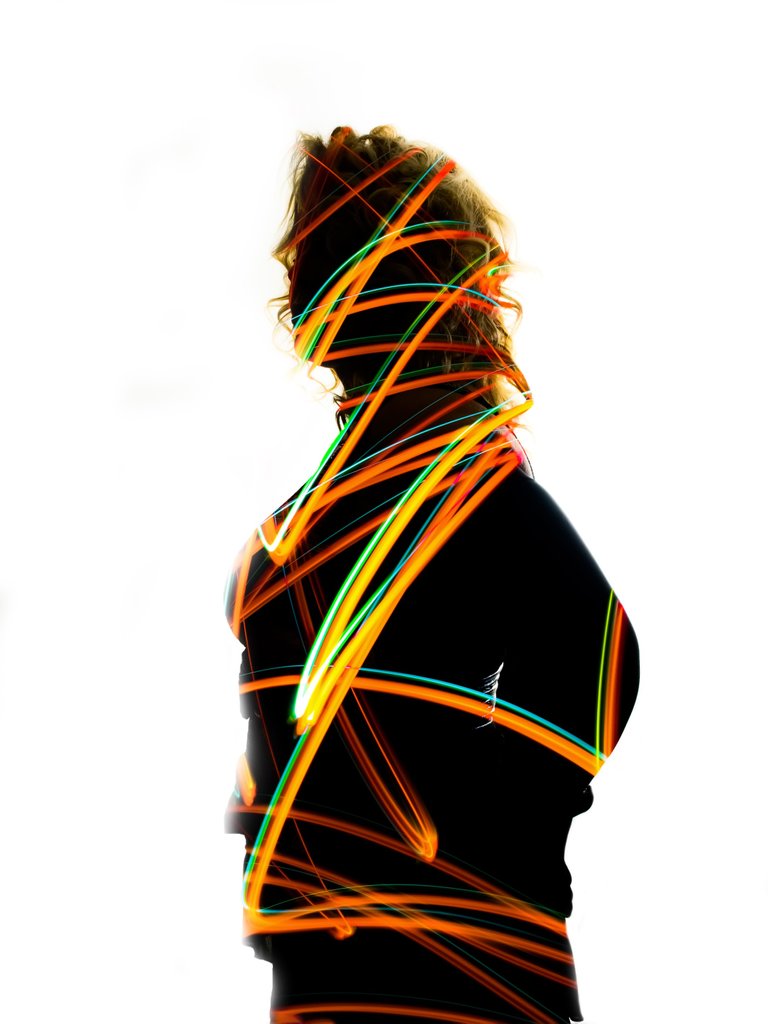 About Light Painting:
Light painting is a long exposure technique with moving different light sources in front of the lens. You can also highlight objects or move the camera itself.
Olympus Live composite mode is good because you immediately see the result on the screen and this makes it possible to add the missing elements or stop shooting if you did something wrong without waiting for the entire picture to be executed.
Social Media!
https://www.instagram.com/yo_hoho/
https://www.facebook.com/Nikolaightpaint
https://www.reddit.com/user/Yo_hohoonReddit
You like the art of light painting, then visit these Artists: @fadetoblack @mafufuma @steem.tom.hill @fastchrisuk @maximepateau @dawnoner @oddballgraphics @rod.evans.visual @martbarras @stepko @gunnarheilmann and follow them and/or give them an upvote.
You would like to see more lightpainting here?
Give our Hive Community Lightpainters United a follow and you will be introduced into the world of light painting.
[