Hi HIVE!
Ice and Flames.
Canon EOS 5D M2 F/5.6 ISO500 64sec.
Tools: plastic bottle with colored filters and blue El wire..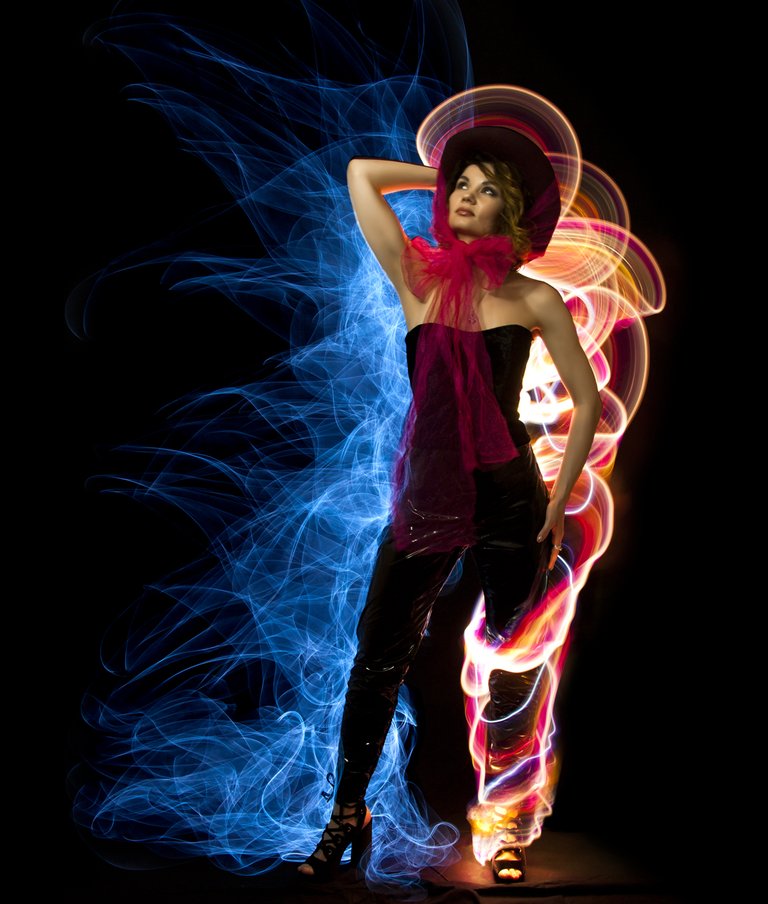 Bad girl.
Olympus OM-D E-M1.12-40mm f / 2.8 Pro.
f/5.6 live composite mode ISO320
Tools: Red El wire. Flashlight keychain with red LED. RGB Ledlenser flashlight.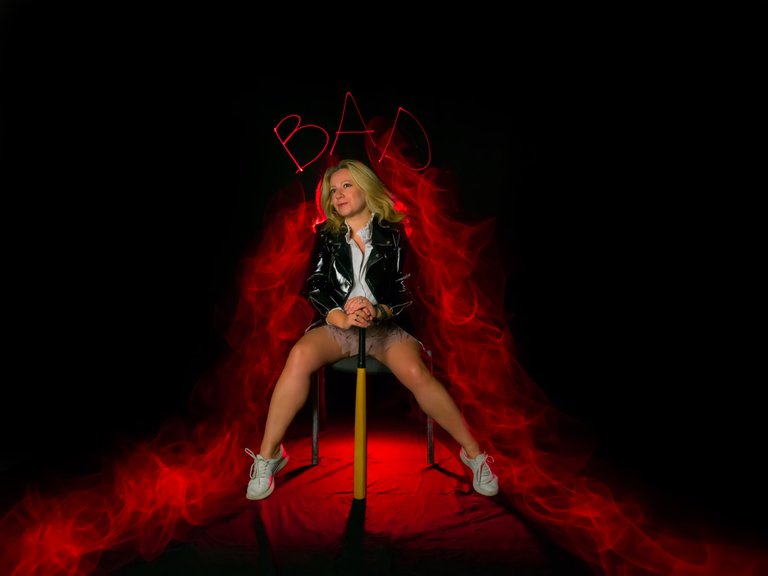 Frozen.
Olympus OM-D E-M1.12-40mm f/2.8 Pro.
F/7.1 ISO200 live composite mode
Tools: Lightblade with color filter. Blue El wire. Red El wire for fireplace.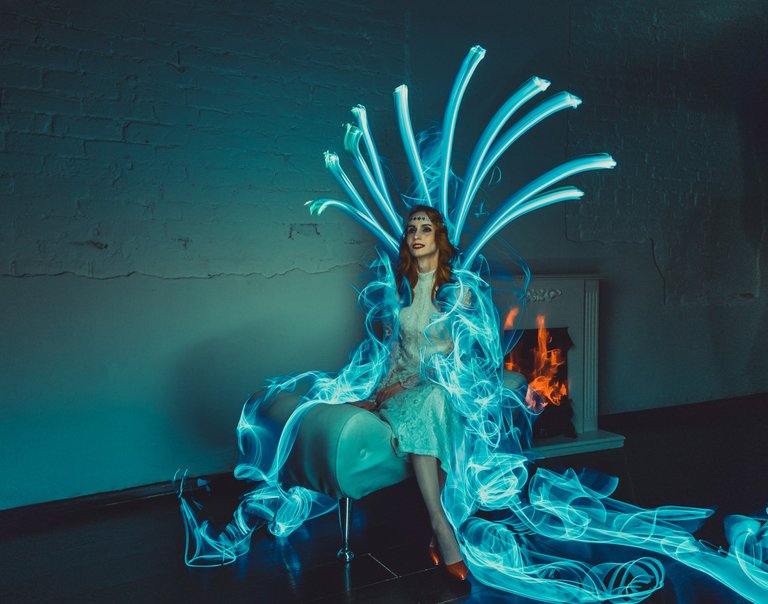 About Light Painting:
Light painting is a long exposure technique with moving different light sources in front of the lens. You can also highlight objects or move the camera itself.
Olympus Live composite mode is good because you immediately see the result on the screen and this makes it possible to add the missing elements or stop shooting if you did something wrong without waiting for the entire picture to be executed.
Social Media!
https://www.instagram.com/yo_hoho/
https://www.facebook.com/Nikolaightpaint
https://www.reddit.com/user/Yo_hohoonReddit
You like the art of light painting, then visit these Artists: @fadetoblack @mafufuma @steem.tom.hill @fastchrisuk @maximepateau @dawnoner @oddballgraphics @rod.evans.visual @martbarras @stepko @gunnarheilmann and follow them and/or give them an upvote.
You would like to see more lightpainting here?
Give our Hive Community Lightpainters United a follow and you will be introduced into the world of light painting.
[