Camera:Olympus OM-D E-M1.12-40mm f/2.8 Pro.
Canon EOS M 11-22mm
Tools: Christmas garland.sparklers.Tabletop fountain that releases sparks.
Hi HIVE! Added new drawings!
I will introduce you to my light-made orbs. Actually with them began my acquaintance with drawing with light. By execution, it turns out simply. You don't need anything special, you can attach a small flashlight to the rope and the instrument is ready! I used a battery-powered Christmas garland. Gathering the diodes in a bundle, and lengthening the wire, he got his tool for the orb.
Canon EOS M. 11-22mm. f/11 463sec. ISO100
Here are collected 3 orbs of sparklers, fountains and garlands.And the space between them is filled with a blue El wire.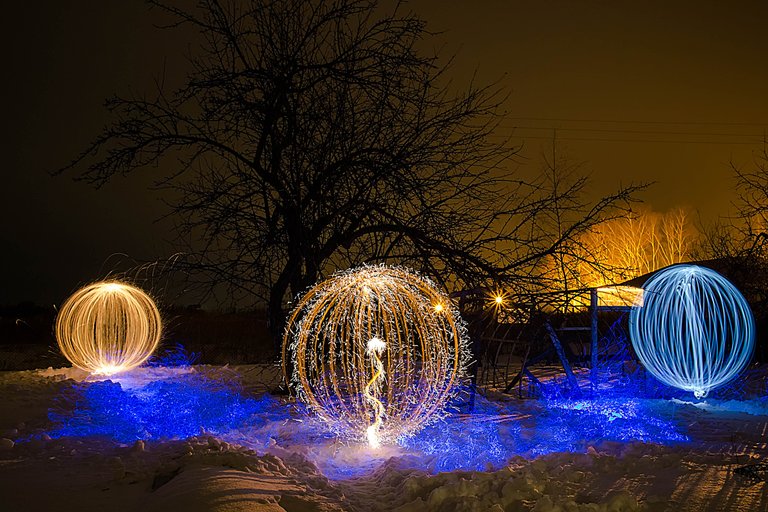 Canon EOS M. 11-22mm. f/22 48sec. ISO100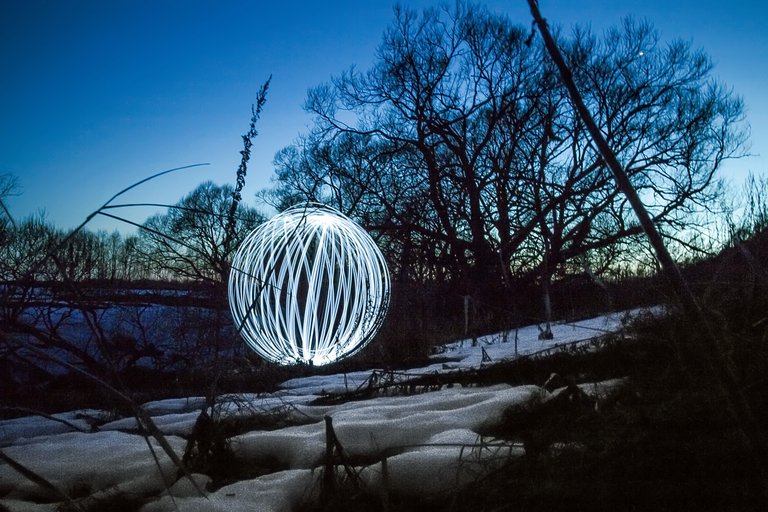 Canon EOS M. 11-22mm. f/11 55sec. ISO100
Here I used a tabletop fountain that releases sparks.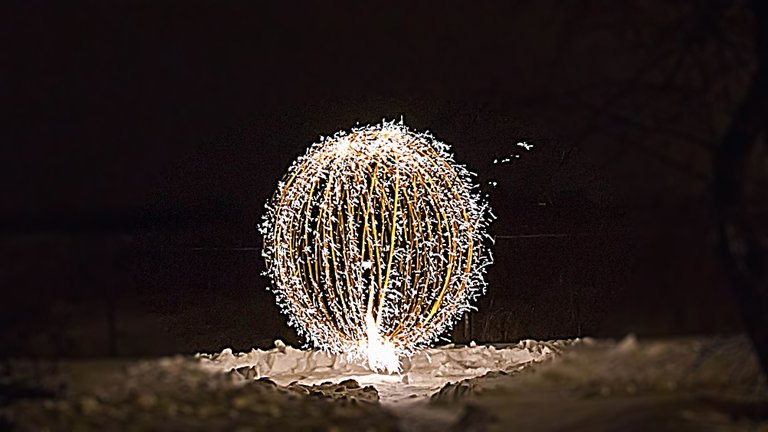 Olympus Live composite mode is good because you immediately see the result on the screen and this makes it possible to add the missing elements or stop shooting if you did something wrong without waiting for the entire picture to be executed.
About Light Painting:
Light painting is a photographic technique in which exposures are made by moving a hand-held light source while taking a long exposure photograph, either to illuminate a subject or to shine a point of light directly at the camera, or by moving the camera itself during exposure. Nothing is added or removed in post processing.
Social Media!
https://www.instagram.com/yo_hoho/
https://www.facebook.com/Nikolaightpaint
https://www.reddit.com/user/Yo_hohoonReddit
You like the art of light painting, then visit these Artists: @fadetoblack @mafufuma @steem.tom.hill @fastchrisuk @maximepateau @dawnoner @oddballgraphics @rod.evans.visual @martbarras @stepko @gunnarheilmann and follow them and/or give them an upvote.
You would like to see more lightpainting here?
Give our Hive Community Lightpainters United a follow and you will be introduced into the world of light painting.
[