Tu eres el protagonista de tu propio show de talentos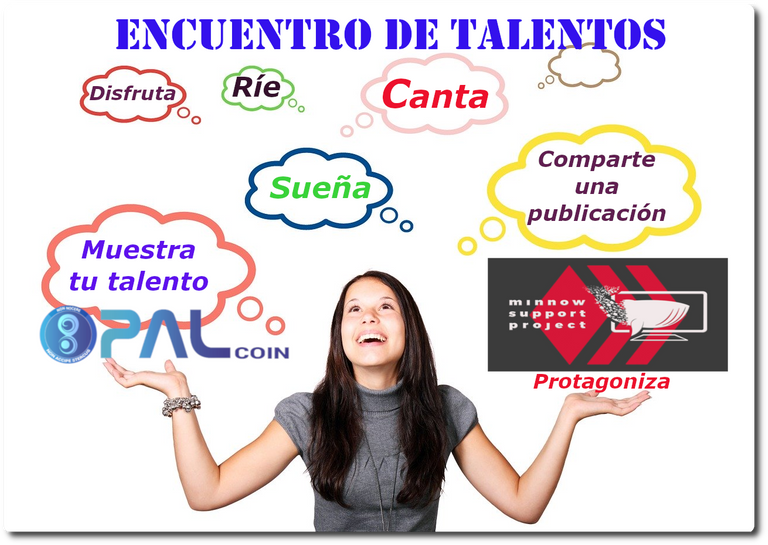 ---
Nuevamente nos volvemos a encontrar hoy martes 30 de junio del 2020, en tu programa Encuentro de talentos a las 9:00 pm.
En el encuentro pasado los que estuvimos presente acordamos que en esta nueva oportunidad todos debían cantar una canción, entonces ya estas advertido, no importa sino sabes cantar, tampoco si piensas que tu voz no puede agradar a otros o que solo cantes en el ducha, lo importante es que pienses que todo puede ser posible, y que los límites solo están en tu mente. Te invitamos a liberarte de los miedos y a compartir con nosotros tu energía por medio de la música.
Tu puedes ser protagonista de tu propio show de talentos, ven acompáñanos y transforma la energía con tus anfitriones @angelica7, @geadriana , @guachoman además al compartir tus publicaciones puedes recibir el apoyo del equipo de curación manual de la comunidad de @minnowsupport y como parte de nosotros no podemos dejar de mencionar a @victoriabsb quien pronto estoy segura compartirá una canción.
---
---
Te esperamos a disfrutar con nosotros en el discord de un rato diferente nos vemos en PALnet, en la sala #espanol-chat y el canal de voz #espanol-Voz PPT en nuestro querido canal de Paz-Abundancia -Libertad PAL.
---
Buena energía con PALCoin
Good energy with PALCoin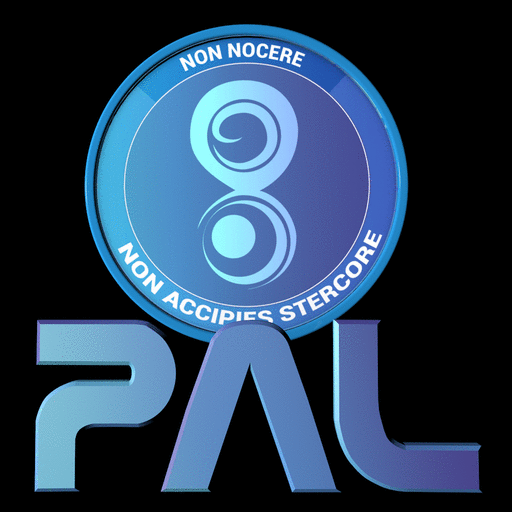 ---
---
¿Como puedes participar en Encuentro de Talentos?
Prepara la pista de una canción, para que la cantes en el canal.
Prepara tu micrófono para que participes en el canal de voz.
Comparte tu publicación aquí en los comentarios.
No olvides utilizar la etiqueta #palnet.
Recuerda dar tu mejor esfuerzo y originalidad en tus publicaciones. No al plagio.
Ten preparado un resumen de 3 min de tu publicación para que la compartas en el canal de voz y todos podamos escucharte.
Debes estar dispuesto a compartir con buena energía.
Compartir tu cariño por medio de comentarios y apoyo en las publicaciones de tus compañeros.
Te esperamos para continuar creciendo como comunidad y con buena vibra.
---
---
Participa y atrévete a ser el protagonista de tu propio show de talentos

Participate and dare to be the protagonist of your own talent show
---
Invita a tus amigos y celebra con buena energía en #hive y PALnet.
En la vispera del Power Up Day estaremos encantados de poder brindarte apoyo y respuesta a tus dudas, además de animarte a participar porque juntos podemos colaborar y hacer grandes cosas en #hive .
---
---
Minnow Support Project: Si todavía no estás en la comunidad ¿Qué estás esperando?
Minnow Support Project: If you are not yet in the community, what are you waiting for?


Unirme
banner created by @justcallmemyth
Imágenes tomadas de Pixabay: Portada1Portada2 CC0 Creative Commons Logotipo: Tomado de la página @MinnowSupport Diseño de collage de imágenes: @angelica7 Gracias @aggroed por compartir las imágenes palnet.io/palnet/@minnowsupport/100-posts
---
Que nadie apague tu luz interior

Gracias por el apoyo de: @victoriabsb @clayboyn @aggroed @isaria @crimsonclad @juliakponsford @r0nd0n
---
Te invito a conocer a:
Canales del Discord : @votovzla PAL-net @rutablochain @Cervantes