This old rotunda chapel is located on the edge of the village churchyard on Vasilyeva Gora. It was built by N.A. Lvov and still preserved in the interior the paintings of the 18th century. Its doors are always closed. It was built on the site of another village chapel and at the end of the 19th century was transformed into a cemetery church and consecrated in the name of the Monk Daniel the Stylite.
There was a time when people who had gone to another world were funeral service
in it. Now she is in a rather deplorable state. Someone tried to start its restoration (2004), but all work stopped.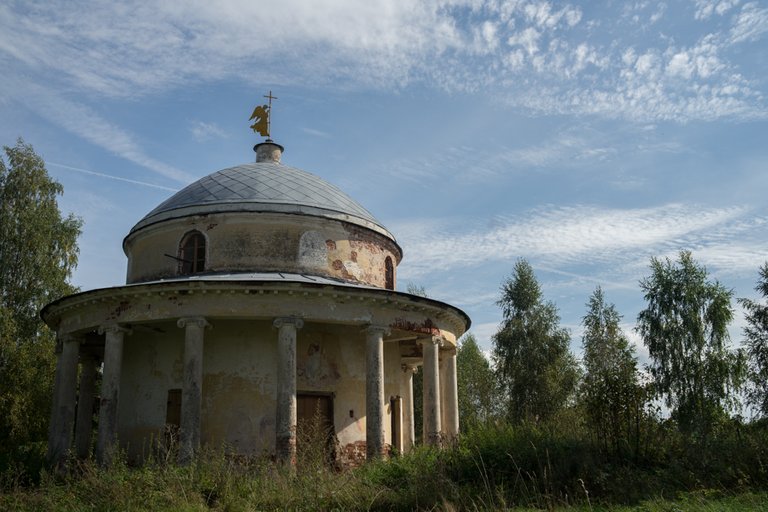 Эта старая часовня-ротонда находится на краю деревенского погоста на Васильевой Горе. Она построена по проекту Н.А. Львова и до сих пор сохранила в интерьере росписи XVIII века. Её двери всегда закрыты. Она построена на месте другой деревенской часовни и в конце XIX века была преобразована в кладбищенскую церковь и освящена во имя преподобного Даниила Столпника.
Было время, когда в ней отпевали людей, ушедших в другой мир. Сейчас она находится в довольно плачевном состоянии. Кто-то попытался начать её восстановление (2004 год), но все работы остановились.
---
---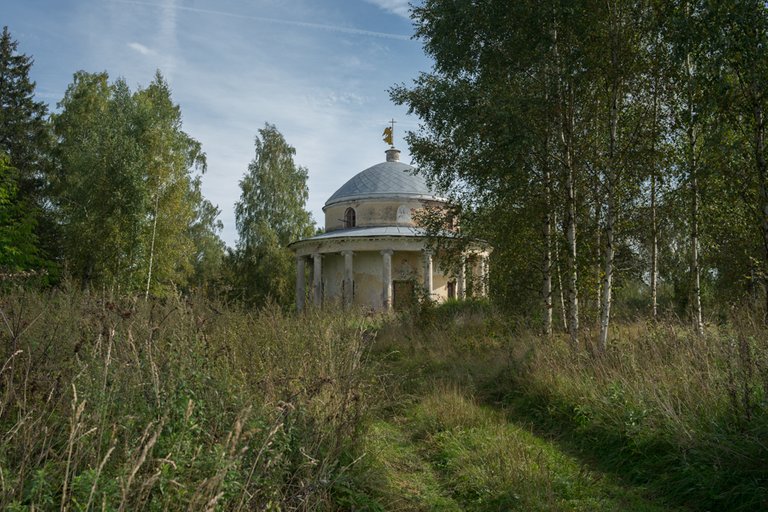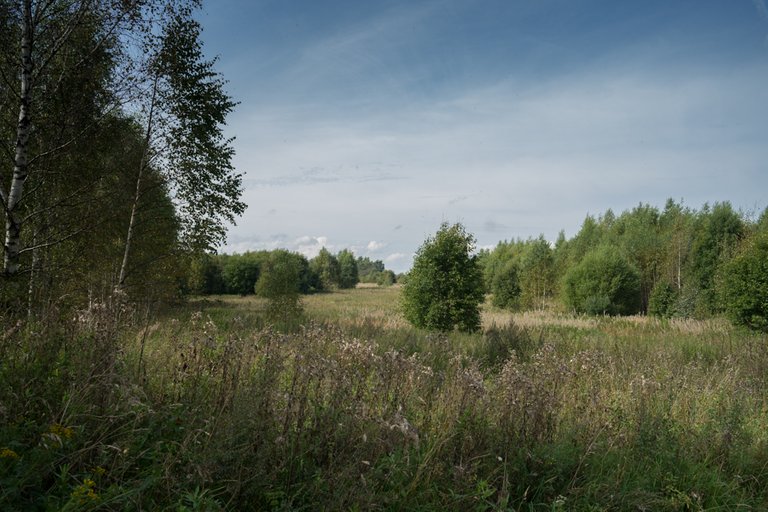 Why am I near this chapel? My ancestors rest in this cemetery. My father was the last to rest here.
I don't know why I am showing it here. Today I came across these pictures and just wanted to share the inmost.
Почему я оказался рядом с этой часовней? На этом кладбище покоятся мои предки. Последним здесь упокоился мой отец.
Не знаю, почему я это здесь показываю. Сегодня я набрёл на эти снимки и просто захотелось поделиться сокровенным.


Unless otherwise specified, the text and photos are mine
---
From Russia with Love
---
My last post