News from the Russian countryside is different. Many argue that the village is dying. It's hard to argue with that. Much of what came before has fallen into decay. Young people leave to work in the city. Old village houses are bought by townspeople as a summer vacation spot. Everything is changing.
Yesterday we celebrated my grandson's birthday. He is 2 years old. In the photo you can see what the guests arrived in. They were all born and raised in this village. Two more cars did not fit into the frame.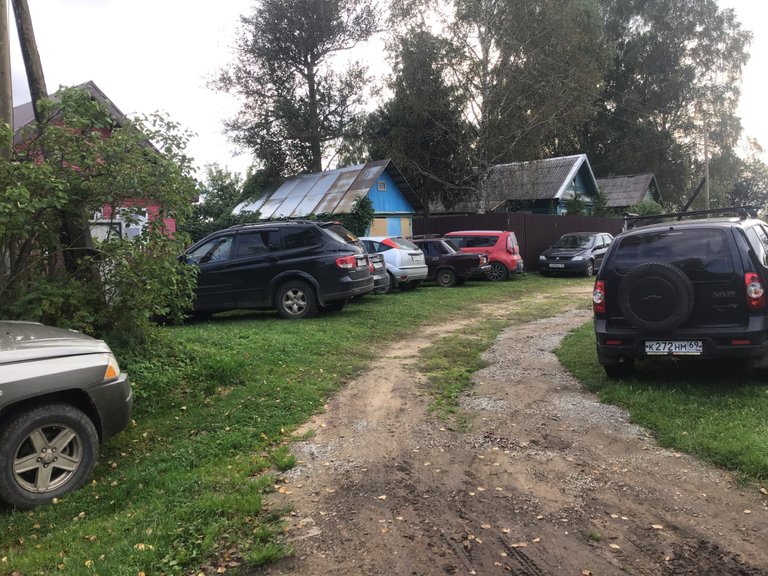 Вести из русской деревни бывают разными. Многие утверждают, что деревня погибает. С этим трудно спорить. Много из того, что было раньше, пришло в упадок. Молодёжь уезжает на заработки в город. Старые деревенские дома покупают горожане в качестве места летнего отдыха. Всё меняется.
Вчера мы праздновали день рождения моего внука. Ему исполнилось 2 года. На фото вы видите то, на чём приехали гости. Они все родились и выросли в этой деревне. В кадр не поместились ещё два автомобиля.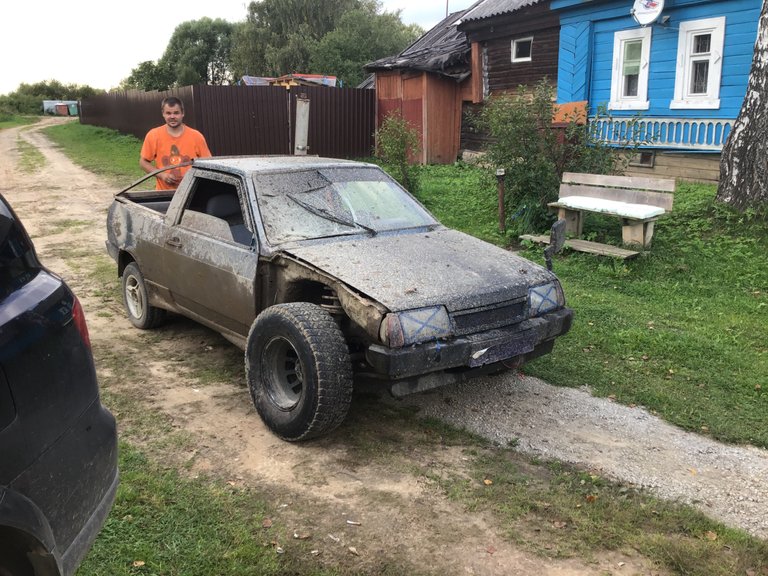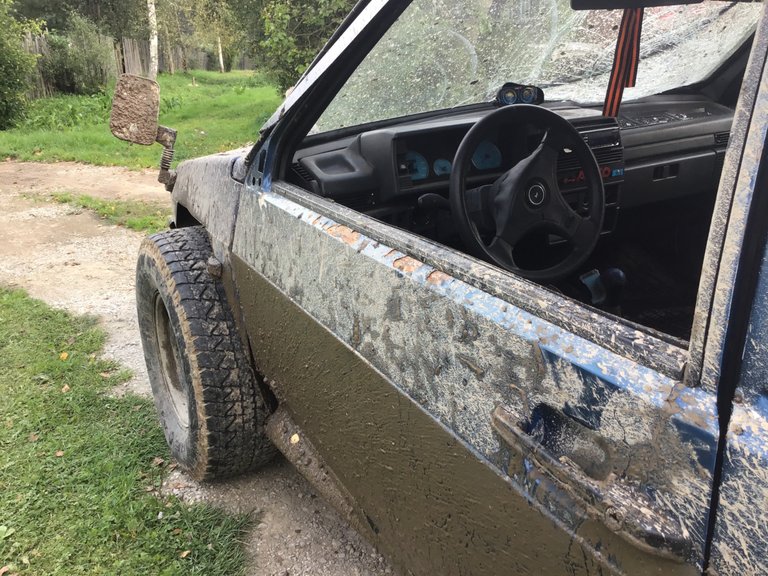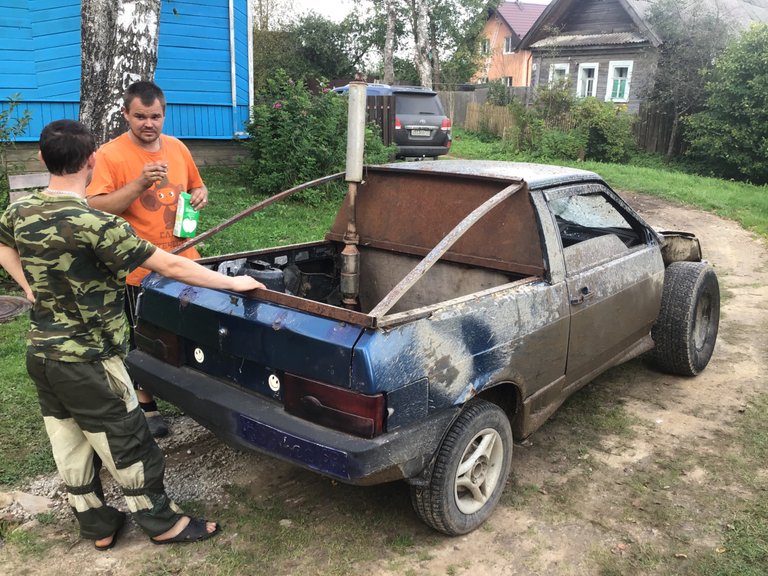 And the next day one of the relatives returned to ... however, it's up to you to decide how he returned. His young wife sat in the back and asked her not to take pictures.
Once it was model 8 Zhiguli. This morning Kirill put the front wheels on and decided to check everything in practice. He managed to overcome Mishkina Puddle. Even jeeps got stuck in this place after the rains. This is how the village lives.
А на следующий день один из родственников вернулся на ... впрочем, вам решать на чём он вернулся. Его молодая жена сидела сзади и просила её не фотографировать.
Когда-то это были Жигули 8 модели. Сегодня с утра Кирилл поставил передние колёса и решил всё проверить на деле. Ему удалось преодолеть Мишкину Лужу. После дождей в этом месте застревали даже джипы. Вот так деревня и живёт.
Unless otherwise specified, the text and photos are mine