The day had started with awful weather, dark angry skies and torrential rain, the wife Koz had set off to the dive centre as she is busy with students while I had taken on the task of some daily chores along with shopping for groceries.
Soaked through and cold after completing my tasks I warmed up in the shower then in some dry clothing went to join her at work. She had a night dive planned which left me free to enjoy a couple of beers with the guys at the bar.
With camera in hand I decided to capture a few shots of what looked like would be a very average sunset. The rain had finally stopped but the clouds that had supplied the deluge of water were still hanging heavy in the evening sky.
Gloomy sky.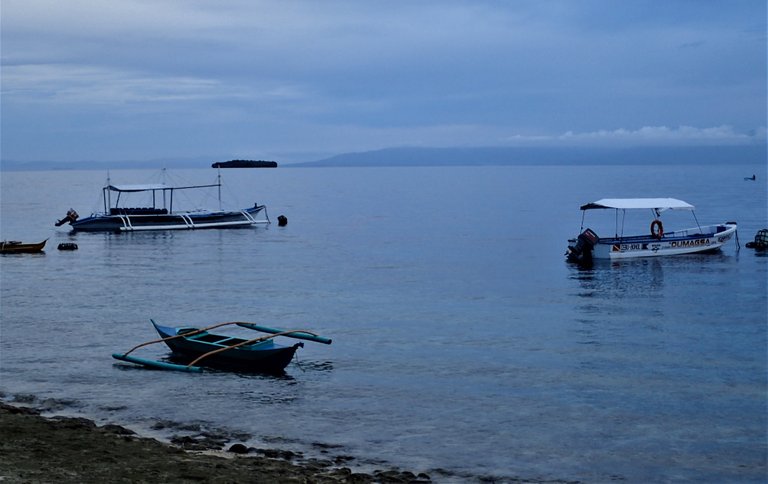 Mt Kanlaon a active volcano on the neighbouring island of Negros was in view, usually shrouded in cloud I took the opportunity to snap a couple of shots.
Nice but.....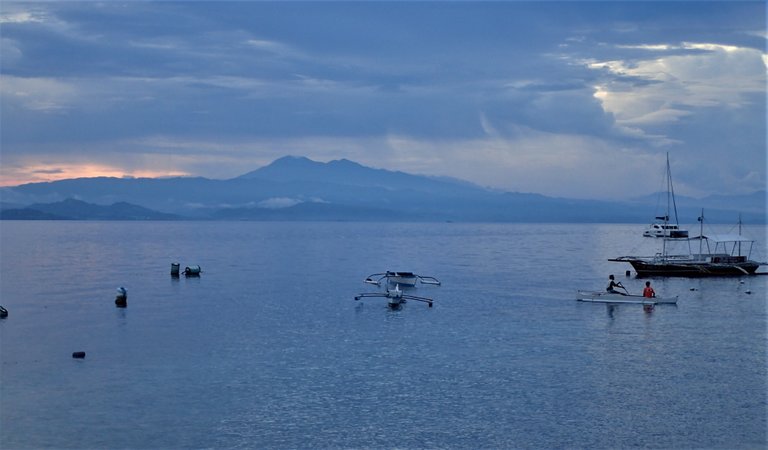 At this point I didn't expect much of the days end, as the glowing ball dropped behind the mountains it threw up a little colour but nothing too exciting, over the next few minutes that all changed.
Now that's better!
As every second passed the colours built and suddenly everyone was out of their seats armed with ipads, cameras and phones looking to get a picture of what was unfolding before our eyes. Almost like a apology for the grim weather of earlier mother nature decided to put on a show for us.
A few minutes later.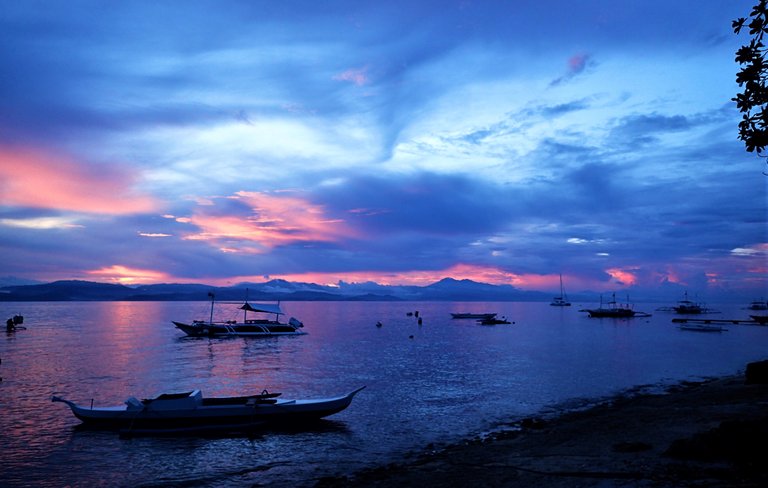 And then WOW!!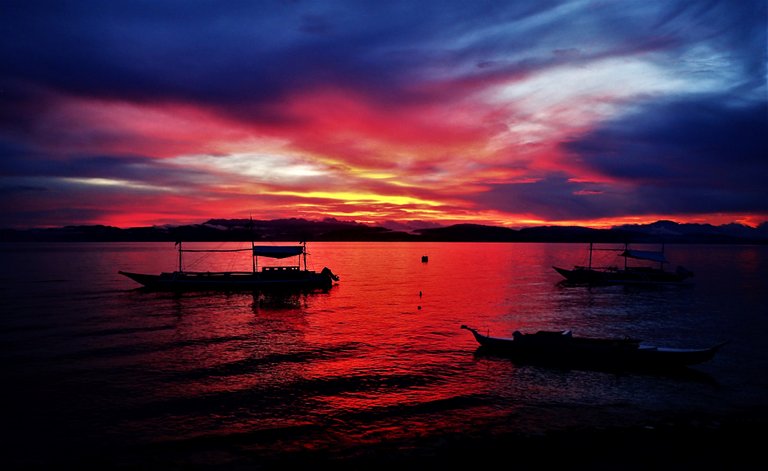 The red reflecting on the ocean looked stunning, this was proving to be one of the best sunsets I had seen in ages. Only problem was I couldn't fit it all in one shot so I attempted with not great success to take a panoramic photo, it's not brilliant but shows the entirety of this magical display.
The big picture.

Satisfied with the beauty of the days end we all got back to the business of supping a few ice cold bottles of the amber nectar. Koz and student Kaiden entered the water for their night dive with a fiery sky as a backdrop and some cool reggae vibes supplied by @scubahead at the bar.
Perfect night dive conditions.
It turned out to be a bit of a unofficial Hive gathering with @scubahead @iamyohann @diveratt and myself @biggypauls all present.
How a day starts is seldom the way it ends, what had been a washout start ended with a perfect show from mother nature and some good times with friends.
OK guys and gals that's me done for now, until we meet again stay safe out there folks!
[//]:# (!pinmapple 9.950859 lat 123.365488 long Sunset over Negros d3scr)