}
It has been said that buying or moving home can be one of the most stressful things you can do over the last few days I have put this to the test.
Like all of us we have been living through testing times, compared to many we have got off lightly, no virus infection or more fatal out comes but still one of the longest lock downs on the planet has taken it's toll.
Back in early February we decided to upgrade our standard of living, life was bubbling along nicely work was plentiful so after 18 months of living in a basic property we made the move to a larger apartment, on the sea front with stunning views a pool and even a tennis court.
This is the life.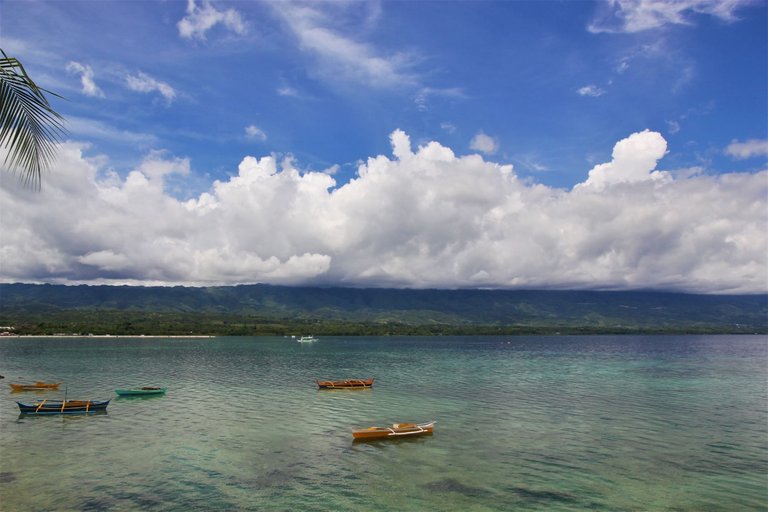 At this time we had started to hear about a virus in China, although not too far from the Philippines at this point it seemed nothing to worry about.
Contract signed we agreed to move into the new place on the 14 of February, come moving day the situation had changed, the media were reporting that 3 cases of this virus we now knew as covid 19 were on the island, still 3 cases seemed nothing too alarming. We busied ourselves with the move and over a couple of days got settled in, life seemed great.
12 days later things took a major turn, reports were saying this thing was going to go global and as with many countries the Philippines took the decision to go into lock down. How quickly things changed, almost over night everything started to close down, restrictions on movement were put in place and a mass scramble of tourists trying to leave the country started.
Out of bounds.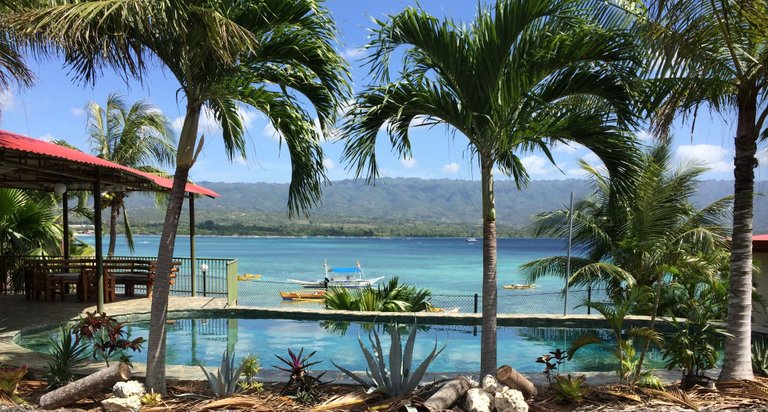 We were ill prepared for what would happen over the following weeks, within our new home the communal areas were closed down, no BBQ, no pool and no guests allowed. Outside our property things tightened up, most shops closed and only supermarkets were open for essential items. On the work front things started to slow down as no new tourists were coming in and within a couple of weeks the dive centre was ordered to close.
Closed for business.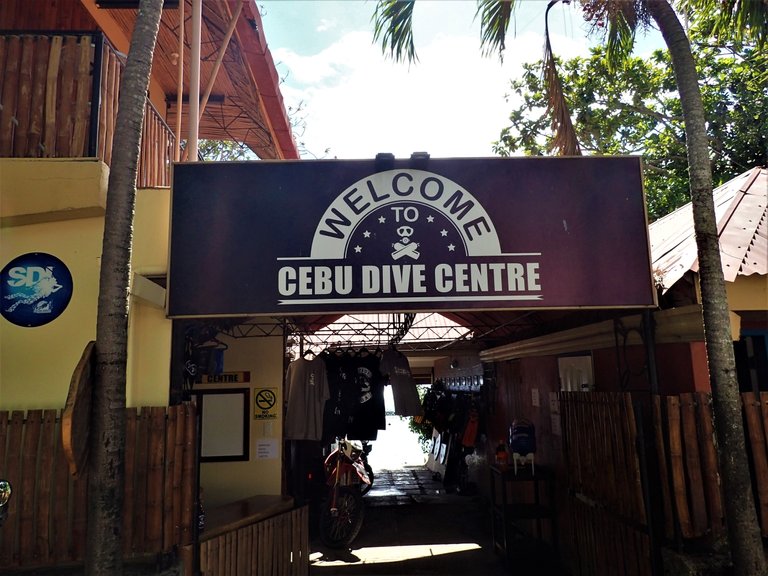 No more of this for a while.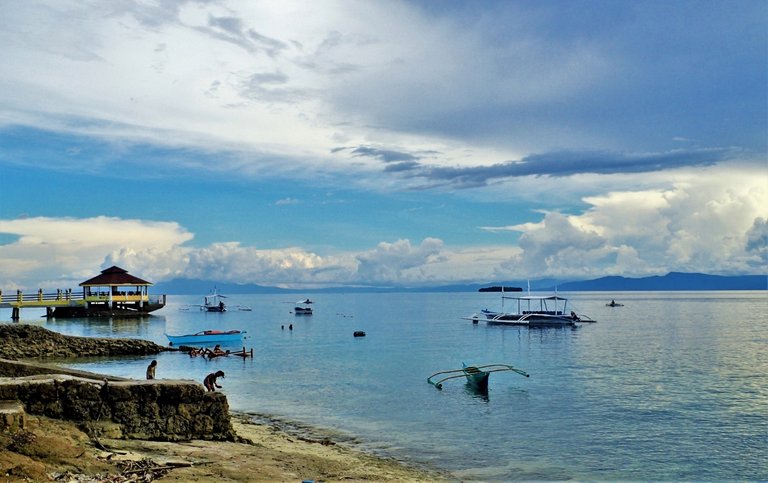 Over the next few months life became a challenge, stuck in our house with little to do, food supplies at the shops dwindled and boredom set in. The only saving grace was that I had recently joined #hive and this gave me something to sink my mind into, I think I would possibly have gone mad without it, there's only so much TV you can watch.
So, 6 months in we have had to make a difficult decision, with no income and any savings we have disappearing a effort to cut our outgoings had to happen. We contacted our previous landlord and he said that we could have our old place back on the same terms, this meant a 50% saving on our rent. Of course this came with a loss to our new found lifestyle, no more stunning view or swimming pool.
Time to make the move.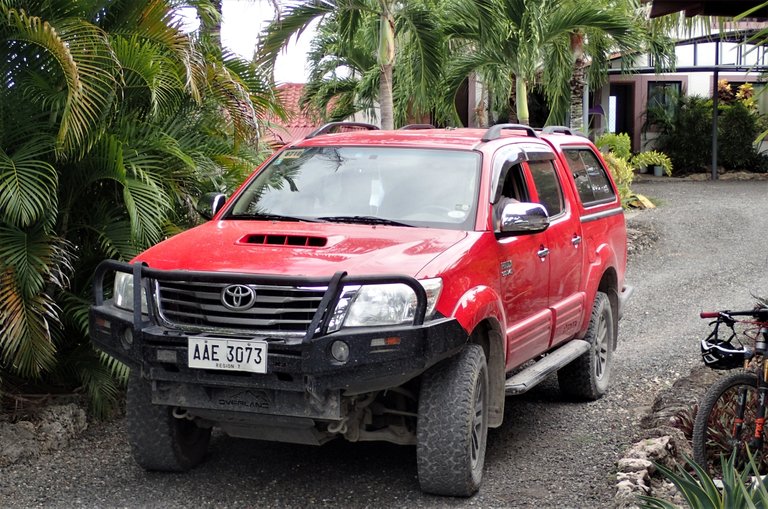 With the help of my friend Mark affectionately known as the transporter we ferried our belongings to the "new old house". Along with running a bunch of stuff on our motorcycles.
Time to unload.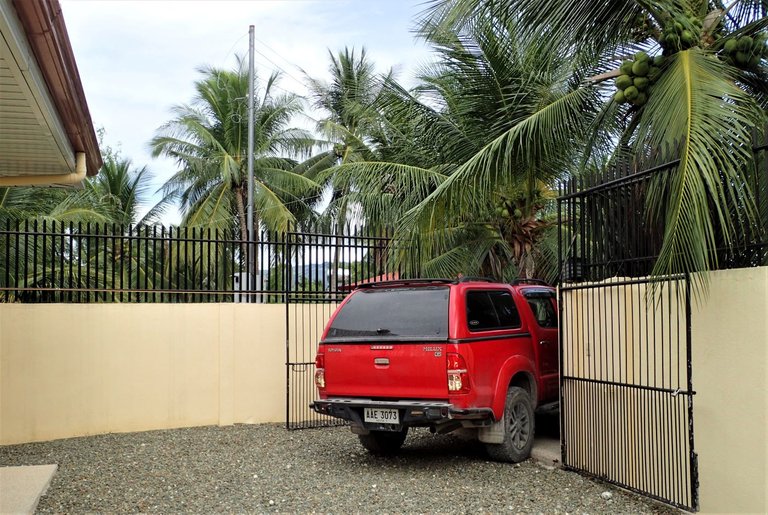 Home sweet old home.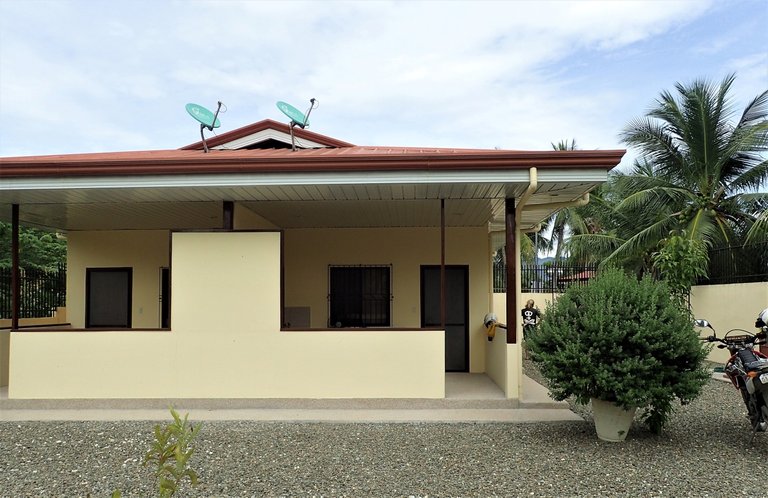 All that's left is to unpack and set up the cooker. It's a weird feeling being back here, although familiar it's difficult to adjust to our surroundings. We had got very comfortable at the other place and had a good social network of neighbors. Here we feel slightly isolated and simple things like internet don't work well, minor things but they seem somewhat amplified at the moment. I'm sure over time we will get used to the change.
So, was it stressful? To be honest the move was pretty simple but the whole packing up cleaning and unpacking was a ball ache. The most stressful part is the uncertainty for the future, we currently cannot leave the Philippines and go back to the UK which could be a option, at least there I can work. Problem is our flights keep getting cancelled, another issue we have is that our passports run out in January so we need to find a way to deal with that problem.
How life turns out will be a matter of waiting to see if things start to ease up, there currently seems to be very little light at the end of the tunnel, keeping positive and the mind active is the best way of staying sane.
Thanks for stopping by to read my post, until next time stay safe folks!