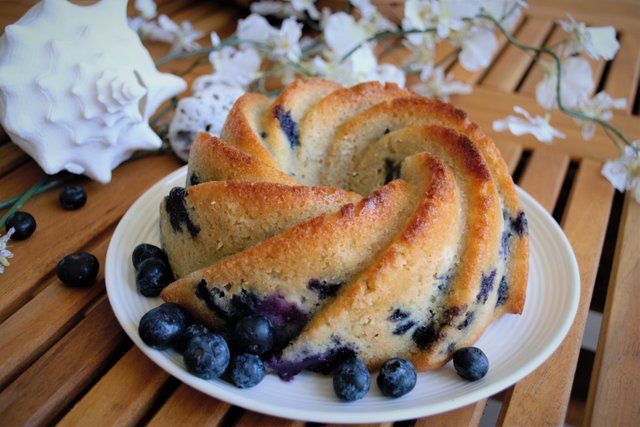 Happy Friday my friends!

---
Breakfast muffins and breads…
have always been popular around the Bird nest. I loved making special breakfasts for my girls each morning and blueberry muffins were truly a favorite. Last night my daughter mentioned she would love to have a breakfast cake….
and so Mama Bird was out of bed early, on a special mission!
---
Making Bird's Bouncing Blueberry Bundt!
Blueberries (1 cup)
Lemon juice (3 tbsp.)
Lemon zest (2 tbsp.)
Almond Milk (1 cup)
Vanilla (1 tsp)
Maple Syrup (1/3 cup)
Coconut Oil (melted) (1/4 cup)
Gluten Free flour (1 ¼ cup)
Almond flour (1 ¼ cup)
Baking Powder (2 heaping tsp)
Baking Soda (1/4 tsp)
Dash of salt
---
Lemons and Blueberries…
are a perfect match! Adding zest from the lemon makes every muffin, bread and cake even better!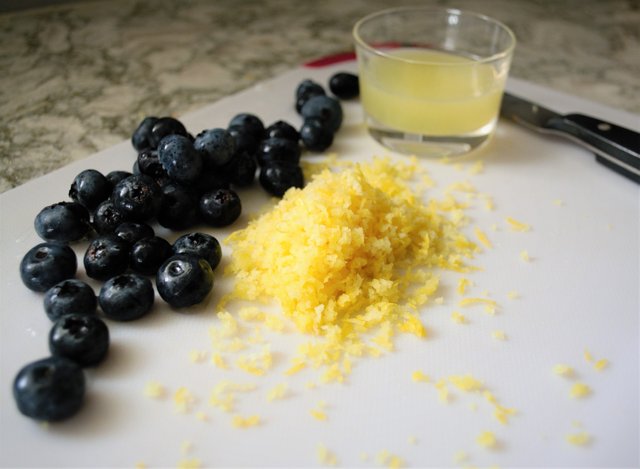 ---
Early mornings always began…
with a long run. Flying out of bed around 5:15 am I would hit the road for a morning run. I always figured getting those exercise minutes out of the way first was the only way I would find time. There is nothing like watching the moon drop as the sun rises in the morning.
---
Meanwhile, back …
at the Bird nest I would prepare breakfast for the family. Quick was always best,
I guess that's why most recipes call morning breads quick bread, lol.
This morning while stirring all of the wet ingredients together I smiled thinking; here I am doing the same for my grandson. What a treat! Stirring in the dry ingredients while reserving the blueberries I grabbed my favorite mini Bundt cake pan. Pouring a third of the batter in the pan I topped the batter with ½ of the berries.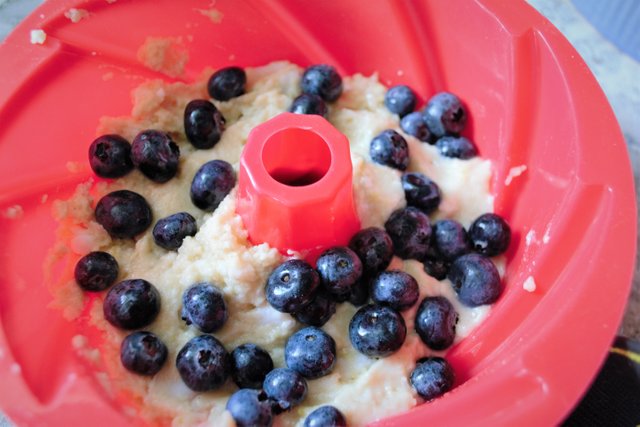 Repeat with another…
layer of batter and berries and seal with the remaining batter. Now, into the oven at 350 degrees for 25-27 minutes. Test with a knife to make sure it's fully cooked!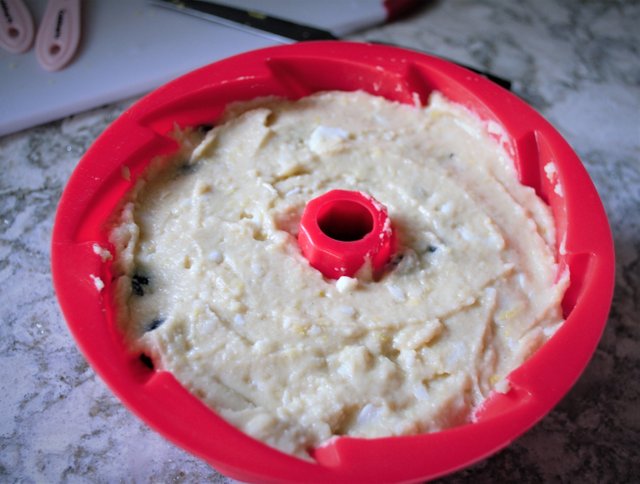 Missing dad…
is tough for kids. With my son-in law working in South Carolina and unable to be with us the little one doesn't understand. They facetime at lunch and bedtime but I know they both miss each other. We had a few minutes while breakfast was in the oven so we decided a little project was in order. Pulling out my watercolors we did a little handprint and added a few of his favorite shark stickers! He was pleased, I'm sure dad will be too! We finished just as the oven timer began to ring!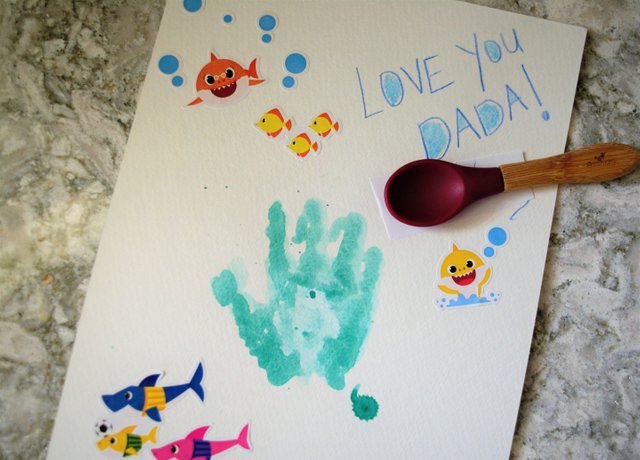 Voila, Bouncing Blueberries! Enjoy!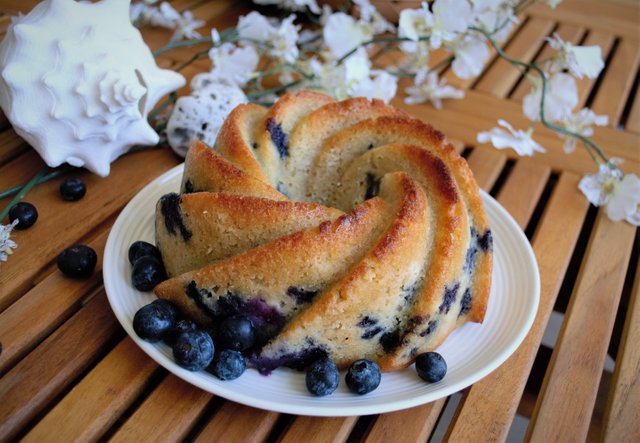 ---
This cake is so light and fluffy and did you notice I didn't use eggs? That's right, you don't need them to make this delicious breakfast cake. The blueberries add such a lovely sweet taste you need very little sweetener. Don't like blueberries? That's okay, the batter can be used alone or with other berries, pineapple, nuts the options are up to you! This cake didn't last long around the Bird nest, in fact I think my grandson had "cake" after every meal! I hope you'll try it and let me know what you think! Thanks for stopping by and don't forget to social distance! Wear those masks!
---
And as always, blessings to you all!