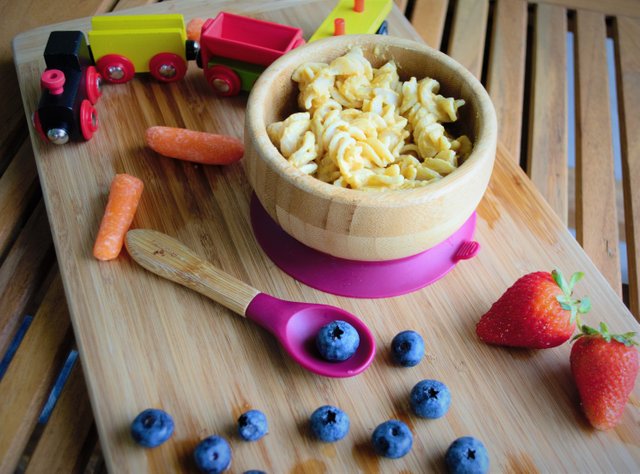 There's never a dull moment around the Bird nest these days!

Life with a toddler...
has turned the Bird nest upside down! We are having so much fun sharing daily surprises from mother nature. This morning we woke up to find a bright green visitor outside!
A Cuban Knight Anole Lizard…
about 10" long just resting in the shade tree. Perhaps he was waiting for breakfast to come along? Our grandson was fascinated with him.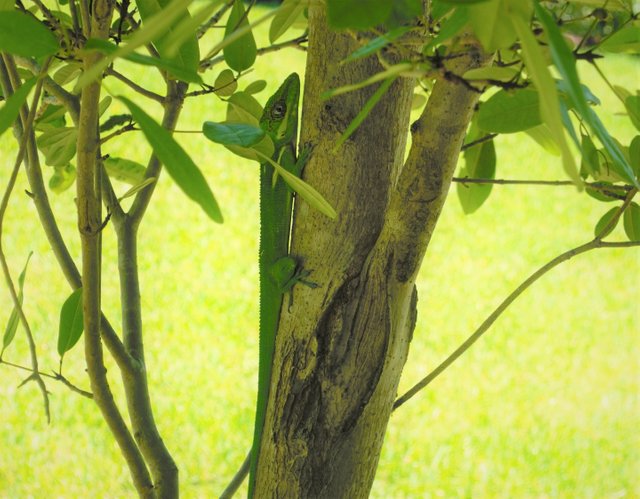 Shortly after our morning walk...
my daughter announced today would be a perfect day for a haircut! Of course like very grandparent, I loved his sweet curls! Why cut those darling curls of…but dad said it was time! With a full water bottle and a few dark chocolate chips he was willing to consider sitting still for a just few minutes.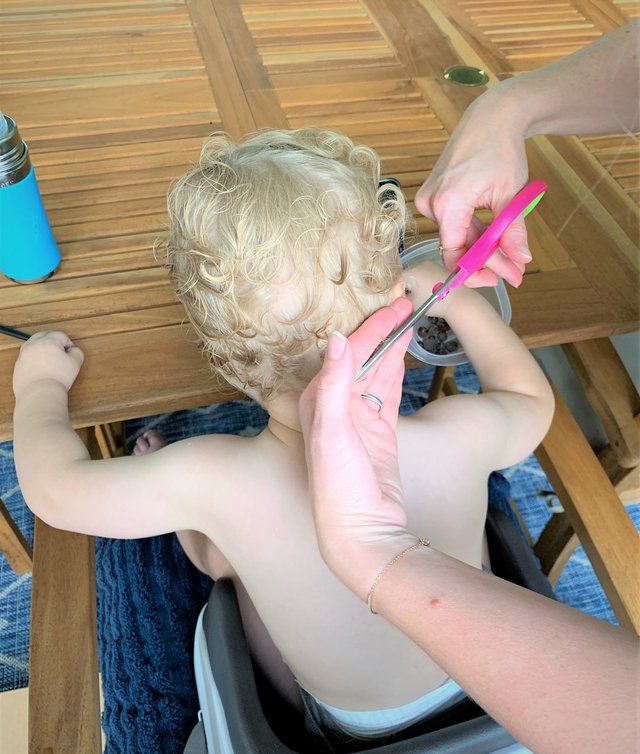 Snipping quickly…
My daughter was surprisingly quick, no doubt he felt lucky indulging in chocolate!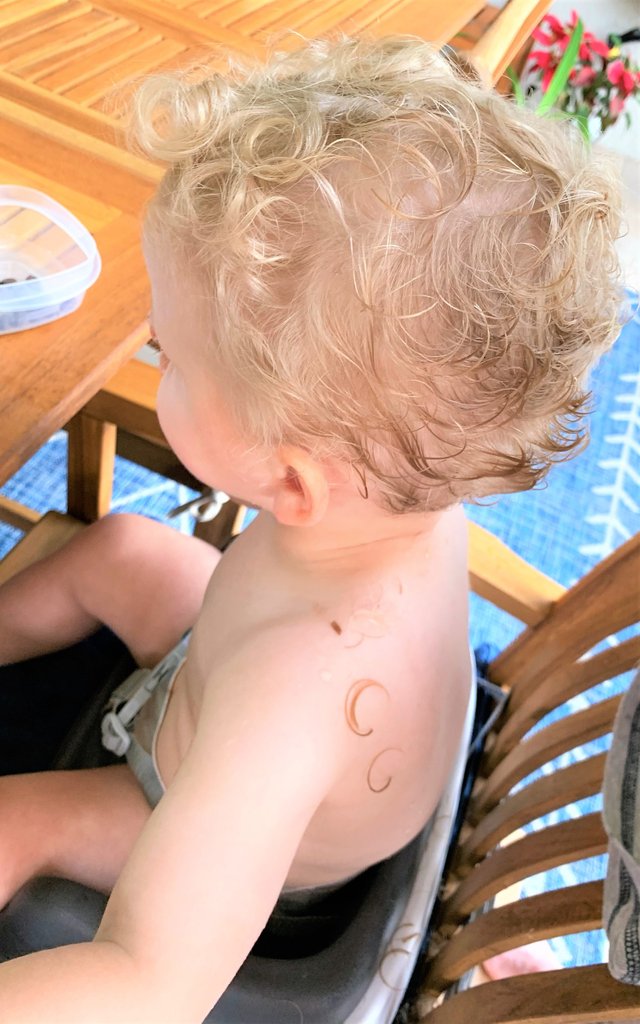 Meanwhile, I was in the kitchen…
preparing lunch! Mac and Cheese was the chosen meal. Have you tried making Mac and Cheese without "cheese"? Well, I'm getting pretty handy with making substitutions these days! Nutritional yeast is one staple I try to keep on hand! He has a great shelf life and can be used in so many ways. I'm sure many of you are proably familiar with nutritional yeasts delightful nutty cheesy flavor. It is so nutritious, with just one tablespoon containing 2 grams of protein! It contains powerful antioxidants, vitamins and may help boost your immunity! For those times you don't have cheese on hand, this is a perfect substitute. We'll use this to make our cheesy sauce!
Cheesy Sauce!
Raw Cashews (1/2 cup)
(soaked overnight and drained)
Shredded carrots (1/2 cup)
Nutritional yeast (1/4 cup)
Cider vinegar (1 tsp)
Nutmeg (1/2 tsp)
Onion Powder (1/2 tsp)
Filtered water (1/2 cup)
Optional: Dairyfree shredded cheese
After fresh juice…
This morning I had plenty of shredded carrots!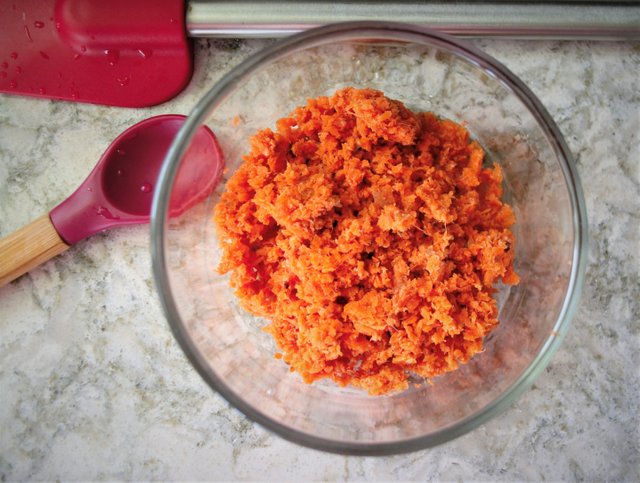 Combine yeast, cashews…
carrots, water and vinegar into your favorite blender and blend until creamy.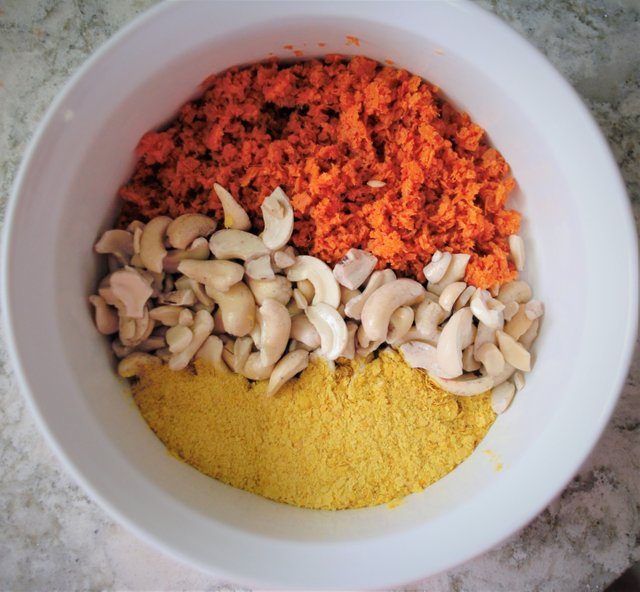 Noodles cooking…
and cheese warming on the stove! I had to watch it carefully so it wouldn't burn.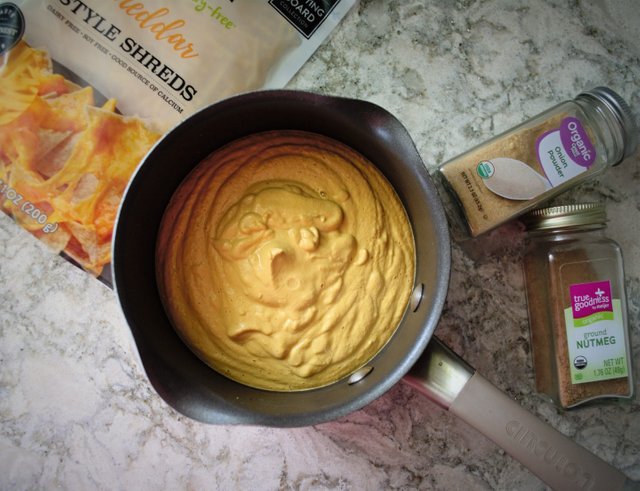 Tossing in a handful…
Non-dairy cheese added an additional dash of flavor.
Just in time! Mac and Cheese, Bird Style!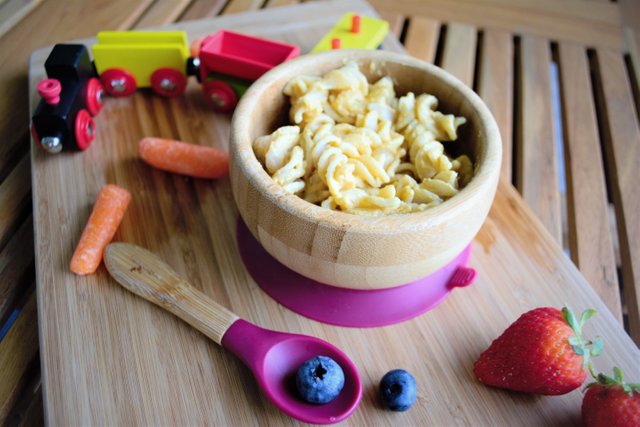 The haircut was darling…
we all survived! Of course I couldn't resist saving just a few of those sweet curls! Grandparent memories you know…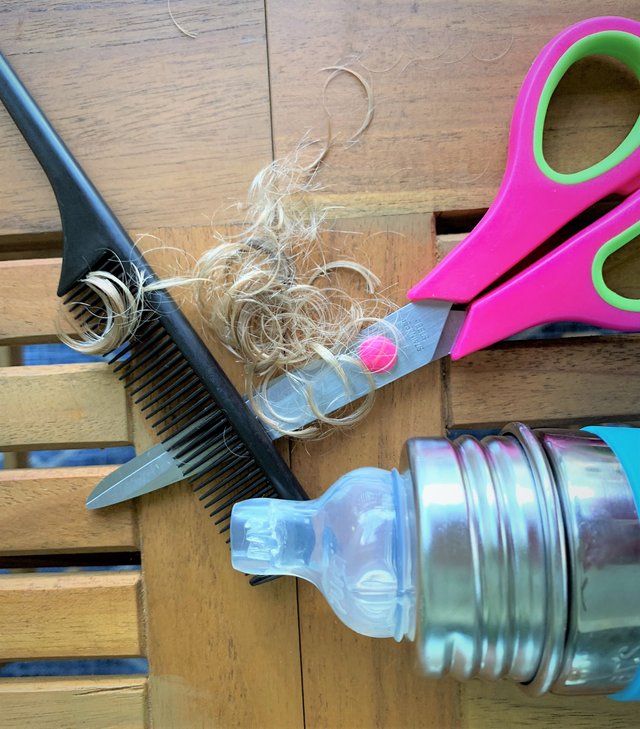 ---
Ah the special times we're having. With so much sickness and tragedy surrounding us each day, it's nice to take a moment to cherish these times with family. A new word, a smile or a hug, they're all so special. So glad you stopped by today! Please stay healthy and don't forget to social distance! Wear those masks!
---
And as always, blessings to you all!