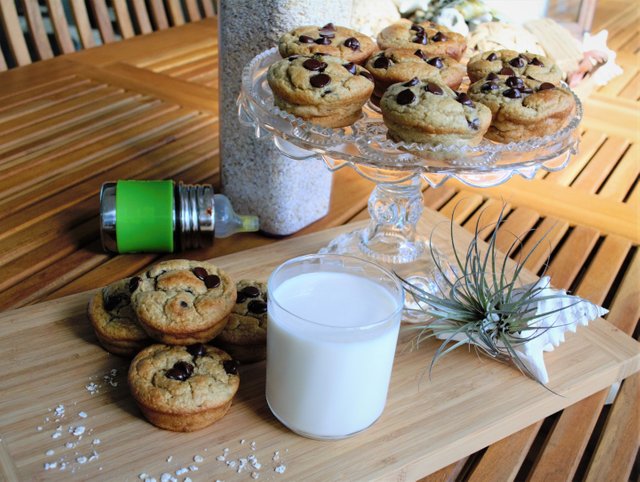 Happy Tuesday my friends!
---

---
I hope this week finds you and your family healthy and well. Perhaps you were able to get out and walk around a bit this weekend? I feel so blessed to take walks each morning! Those simple things like finding a new truck or lizard with my grandson, pure joy! This morning grandfather Bird spied an alligator; needless to say we were enthralled.
---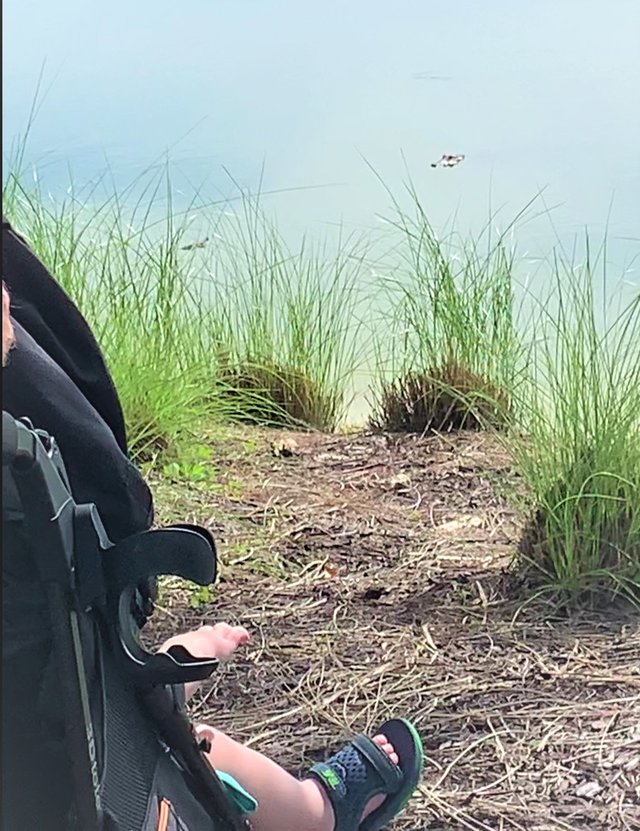 ---
Home at last with grumbling tummies, nothing but breakfast on our minds only to find out….

We were out of Milk! Oops!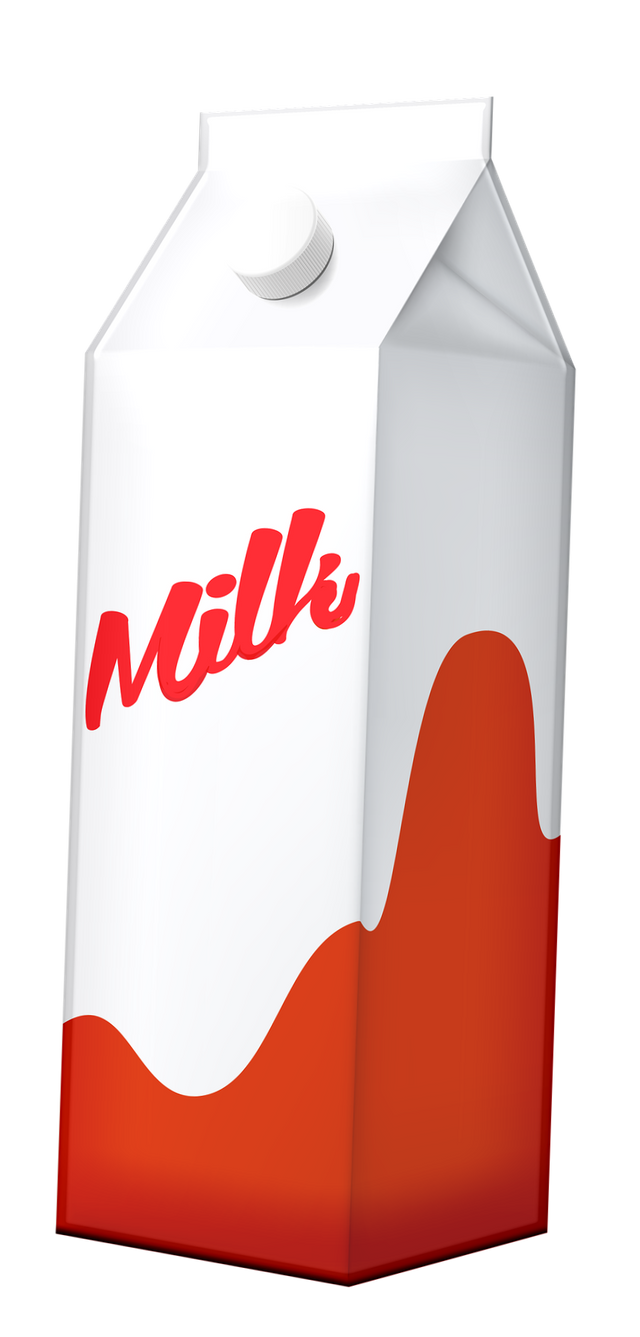 photo thanks to pixabay
---
Have you noticed the prices at the market lately?
---
It's Scary! With food costs rising every day I am relying more and more on my pantry staples! Oats are a wonderful staple with many uses! We all know Oats are heart healthy, help lower cholesterol and full of fiber but did you know they're also used to make milk? Yes! It's so simple to make and very inexpensive! Needless to say I headed to the pantry for oats!
---
Oats and Water…
That's all you need! Grab your favorite blender, 1 cup of oats and 4 cups of water (preferably filtered)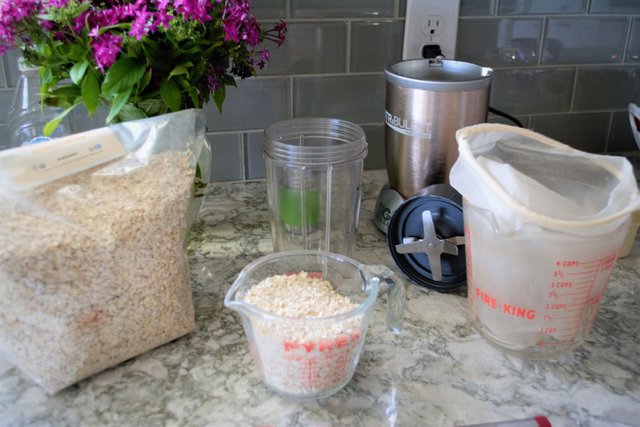 Blend for just 30 to 45 seconds!
No more than that!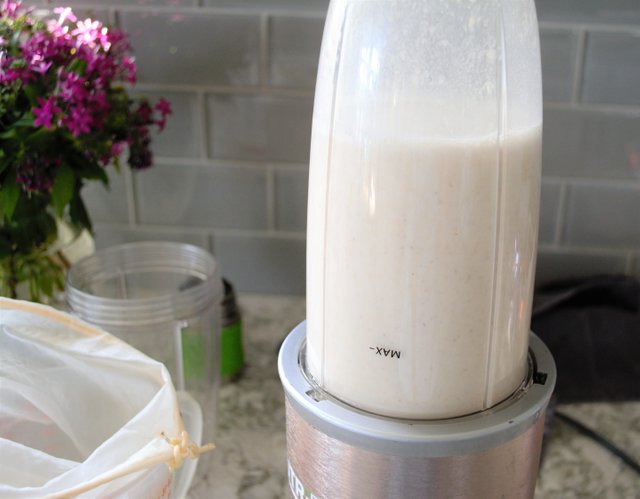 Strain the milk...
by using a coffee filter, milk bag or even an old (clean) t-shirt. Squeeze all of the moisture from the oat pulp.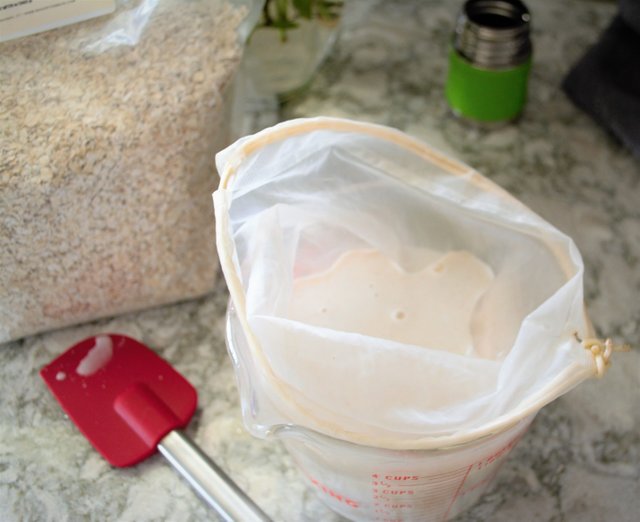 Crisis averted...
the baby bird had milk for breakfast! The last time I purchase Oat milk I paid about $4 for ½ gallon. Today I made ½ gallon for about 50 cents! I would say it was definitely worth 10 minutes of my time wouldn't you? Not to mention it was fresh with no artificial anything!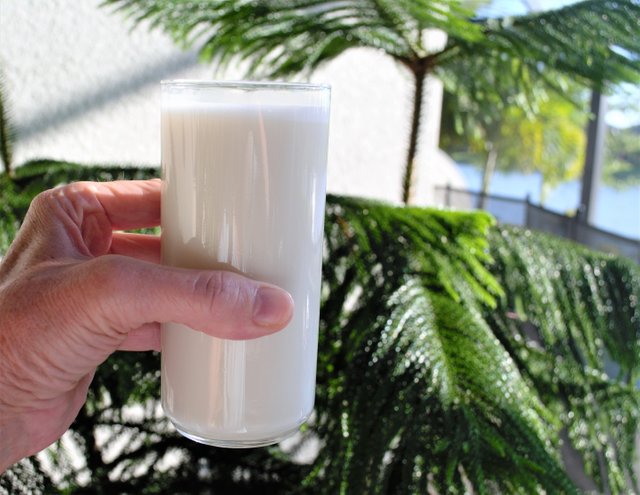 ---
Since the oats were on the counter…
and the blender was readily available I thought I would make a batch my grandsons favorite chocolate chip muffins.
---
Add to your blender:
2 cups of oats, 2 ripe bananas, 2 large eggs (or flax eggs), 1 cup non-dairy sour cream, 2 tbsp. maple syrup, 1 ½ tsp baking powder, ½ tsp baking soda and a dash of salt. Whew! With help from my grandson we blended everything!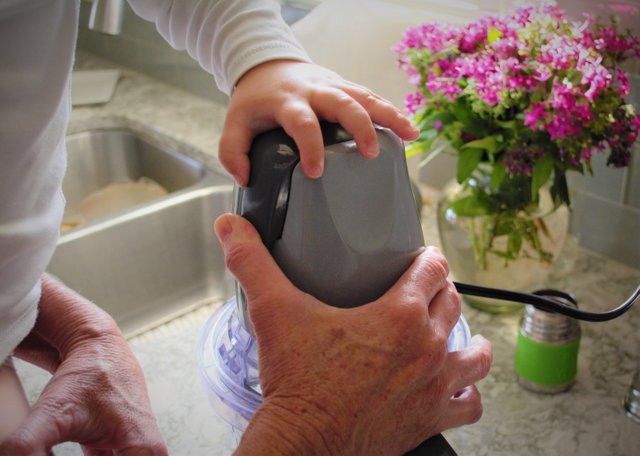 Last but not least, the dark chocolate...
Just ½ cup! Stirred, not blended please, lol.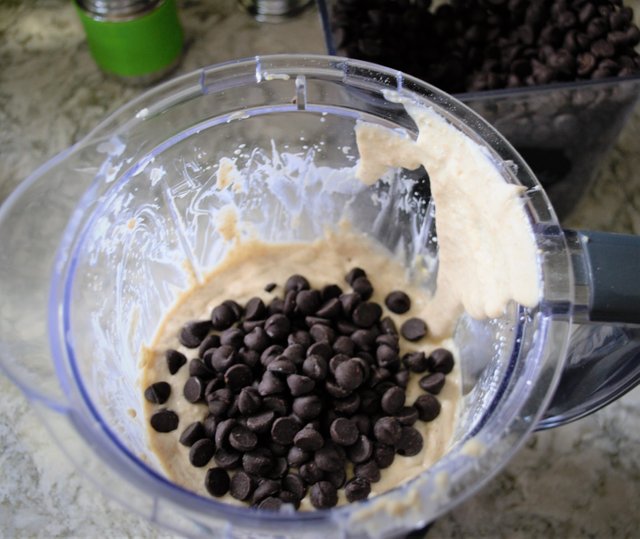 Into the muffin tin…
and baked for 15-17 minutes to 400 degrees. My grandson stood guard at the oven door anxiously awaiting his "
uffins
."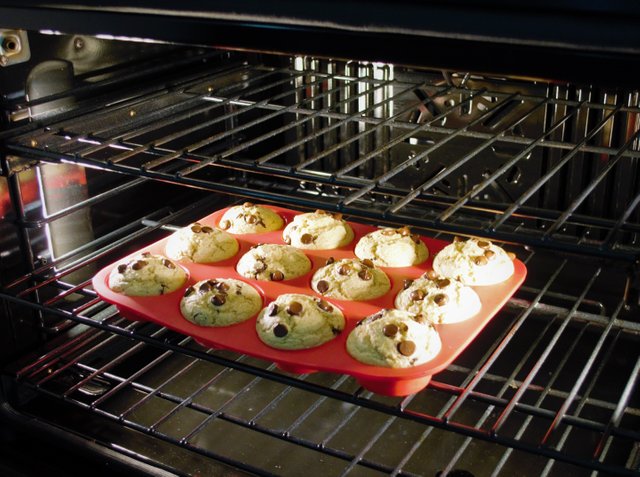 Cheers to a healthy Tuesday, Milk and Muffins; well worth the wait!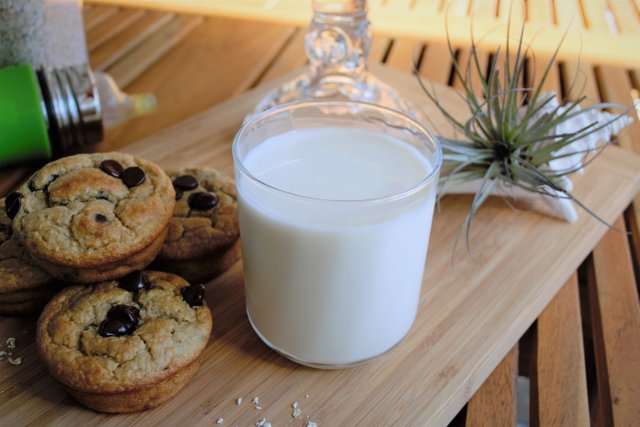 ---
My grandson drank his milk so fast I'll be making more in no time. I love it! Making your own milk is so quick and easy and save money at the same time! Think about all of those last minute stops at the market just to pick up milk! Almond, Cashew, Oat, Hemp and Coconut are all milks you can make yourself! I'll be sure to share more so stay tuned! Thank for stopping by today, stay safe and remember to social distance!
---
And as always, blessings to you all!