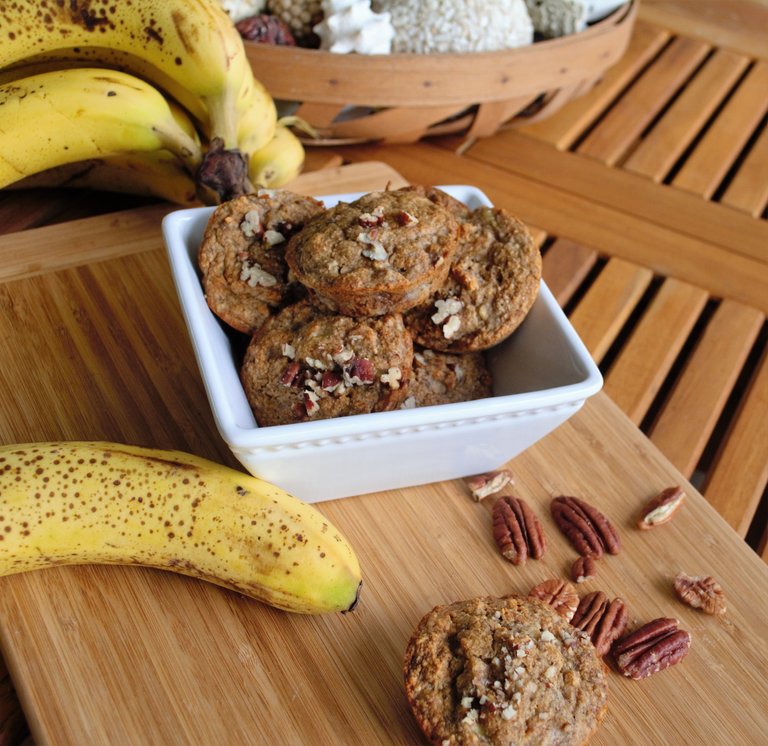 Hola my Friends! I hope you had a relaxing (and healthy) weekend!
---
Life in the Bird's nest was pretty quiet this weekend. I know you're probably saying, oh right, with a toddler? Quiet? Lol Okay, let's just say an uneventful active weekend. We're still working through our banana overload and must say; I've been quite amazed with my creative banana treats! I thought perhaps banana muffins might be nice for breakfast this morning but as I prepared my morning juice I decided to toss some of my carrot pulp into the muffins! Nothing like veggies and fruit for breakfast!
---
All you need to make the muffins…
Ripe Bananas (qty 2)
Shredded Carrots (1/2 cup)
Oat Flour (1 cup)
Optional: Maple Syrup (2 tbsp.)
Baking Soda (1/2 tsp)
Baking Powder (1/2 tsp)
Salt (1/2 tsp)
Vanilla (2 tsp)
Coconut Oil (3 tbsp.)
Chopped Pecans (3 tbsp.)
---
While the baby bird was still sleeping...
I preheated the oven to 350 pulled out the bananas!
Just a few on hand, right?
With a quick mash of the bananas I was ready to add the remaining ingredients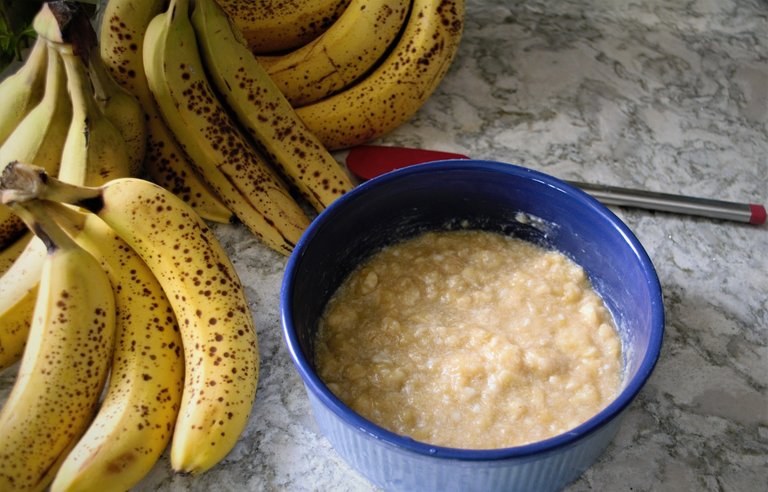 Did you know…
you can make oat flour? You don't have to buy it. 1 ¼ cup oats will blend to 1 cup oat flour! Grab your favorite blender and blend! When the oats are blended to flour like consistency you're good to go.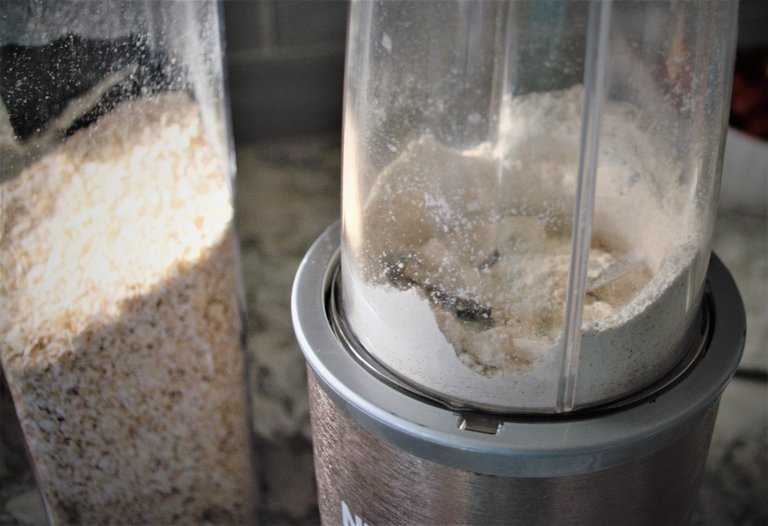 Is breakfast a little early for ice cream in your house?
Nope! Not when you're having N-ice cream! The little one was awake and hungry so I placed the muffins in the oven for 20 minutes and pulled one of the frozen bananas from the freezer.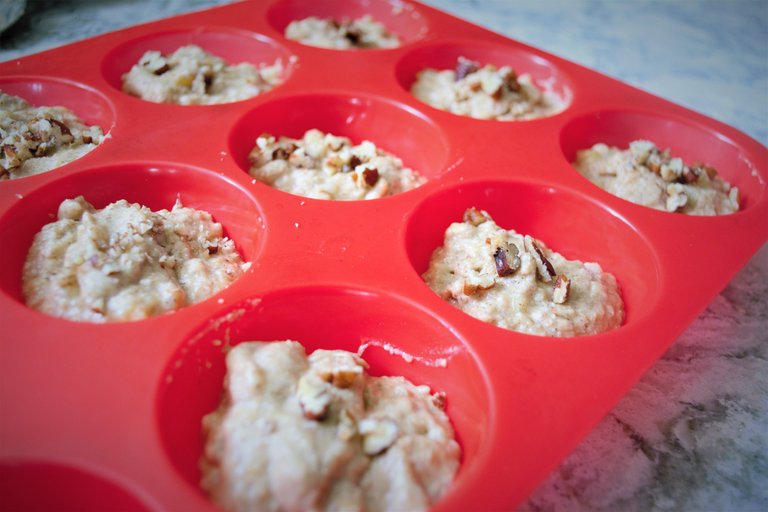 Blended with a tablespoon of peanut butter…
and 2 tablespoons of coconut milk you have ice cream! The little guy was thrilled! My daughter was thrilled too! As we talked about the ice cream flavors we could make we realized the options are endless! How about cacao with a bit of spinach tossed in? Sound good?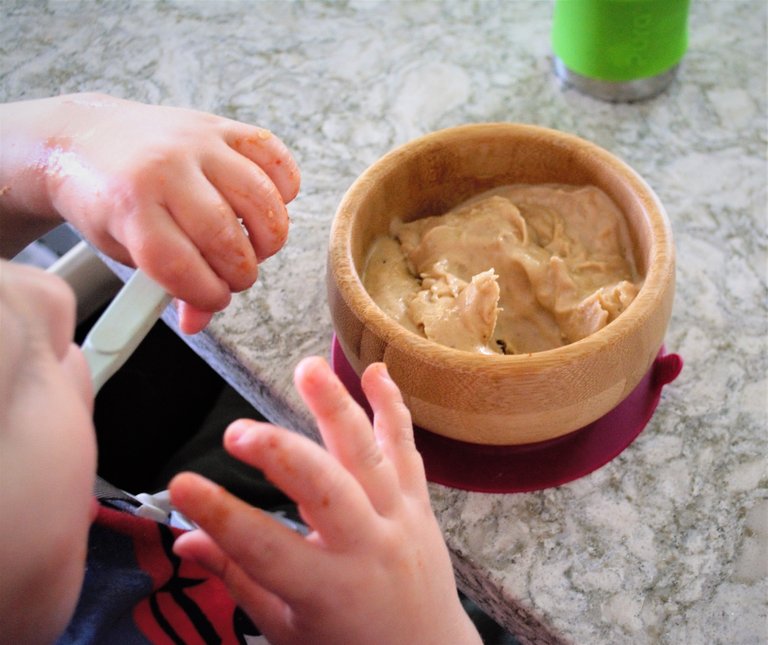 The muffins were ready…
Just about the time he was finished with his ice cream.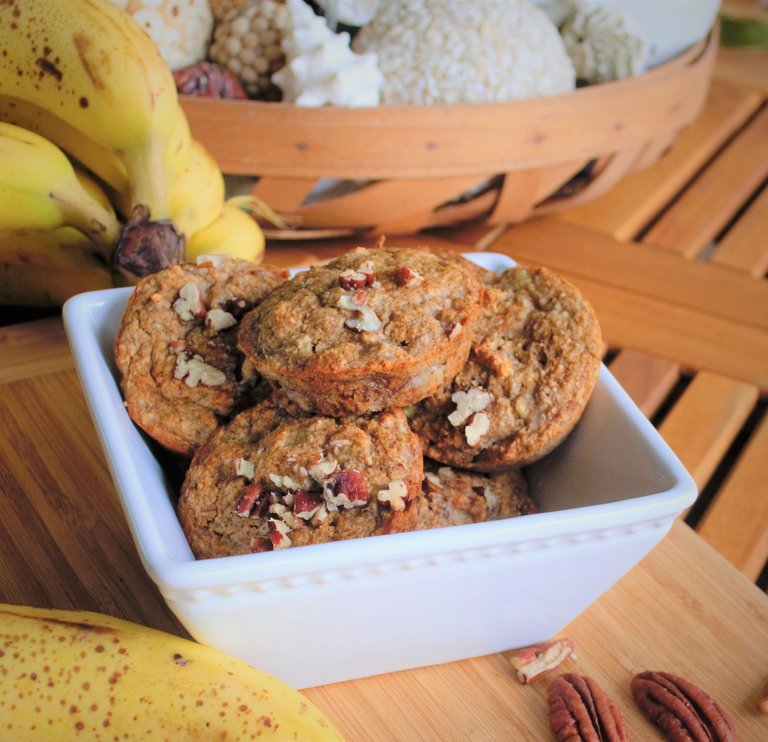 ---
I had forgotten what a challenge parent's face incorporating healthy foods into a busy child's diet! It can take a lot of time and effort trying new foods. I am really enjoying this special time, and guess what? He loves my morning juices, healthy muffins. Carrots, bananas and ice cream, we're off to a great start today! Thanks for stopping by today, stay healthy and remember, don't forget to social distance!
---
And as always, blessings to you all!
---

---
---

---