It has been warm and sunny around these parts... which is a welcome change!
Our lavender bushes are now in full bloom, and we have been harvesting and sending lavender all over the country.
We're not the only ones who are happy — when the afternoon sun hits its peak the lavender area in the backyard is abuzz with bees... both honeybees and bumblebees.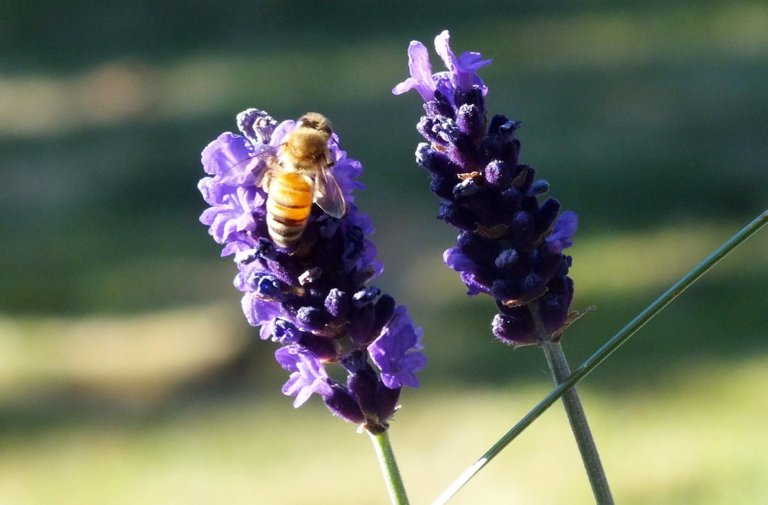 Photographing bees is tough!
If you've ever watched — I mean really watched — bees, you'll now that they are always in motion. As a photographer, that means that a bee that was in focus 1/10th of a second ago is probably three flowers over by now.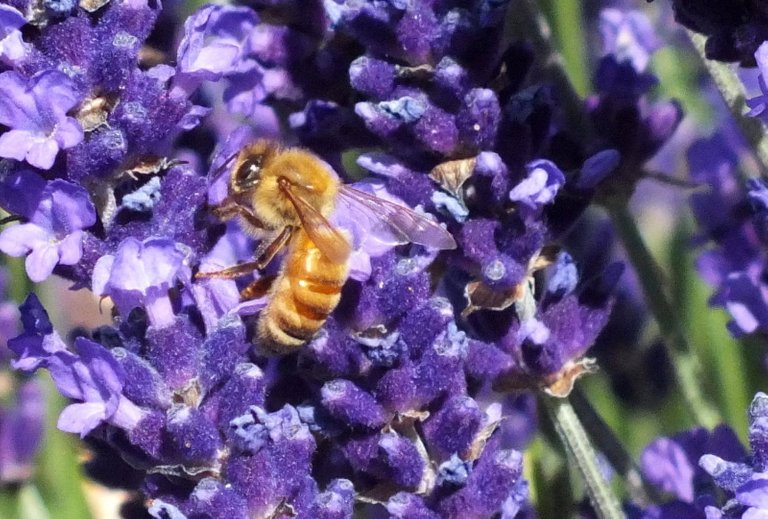 Of course, bees are best photographed on warm sunny afternoons — that's when they tend to be most plentiful.
The downside is that when it gets warm and there are lots of flowers, they tend to get agitated (not in a negative way!), meaning that they buzz about even faster than normal.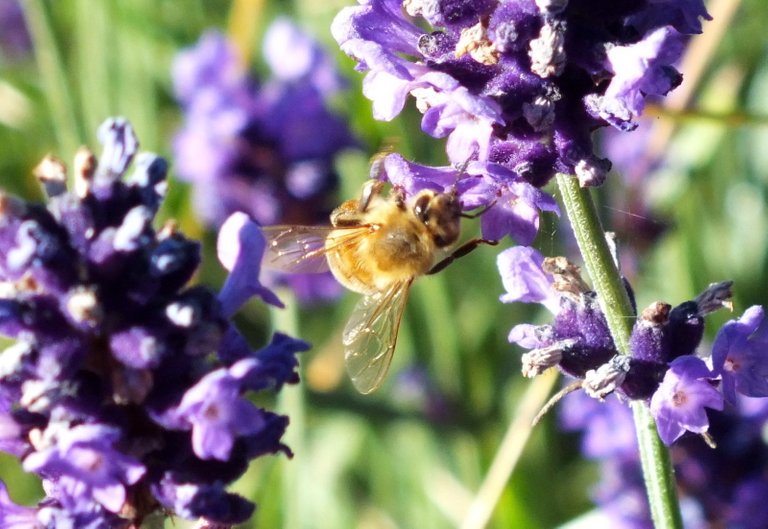 The Bumbles are a little easier to shoot because they tend to move slower... BUT the warmth makes them "shake," meaning that they often appear out of focus.
I only got a few reasonable shots of them, today.
Funny that — scientifically speaking — bumblebees technically speaking shouldn't be able to fly, at all. The weight to wing surface to muscle ratio is evidently all wrong.
And yet? They fly...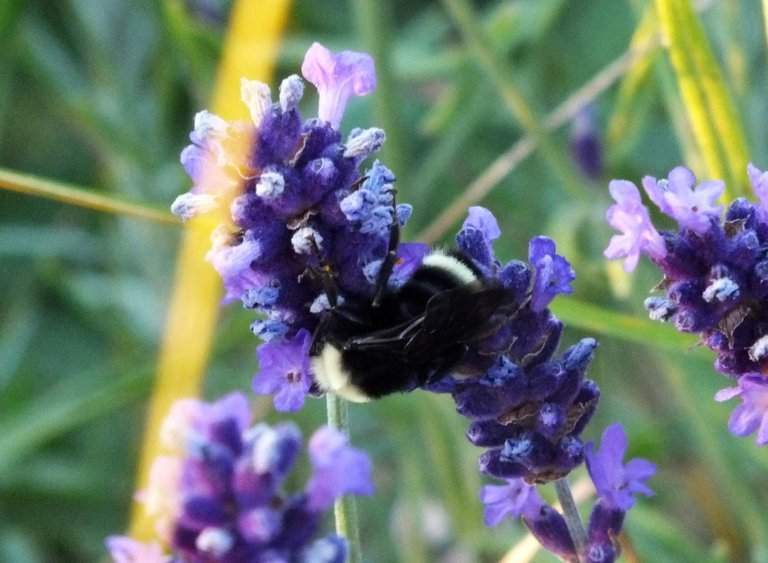 Watching the bees and the lavender for several hours reminded me of something I once heard said about social media:
There tend to be two very general approaches out there: You are either a "bee," or a "flower."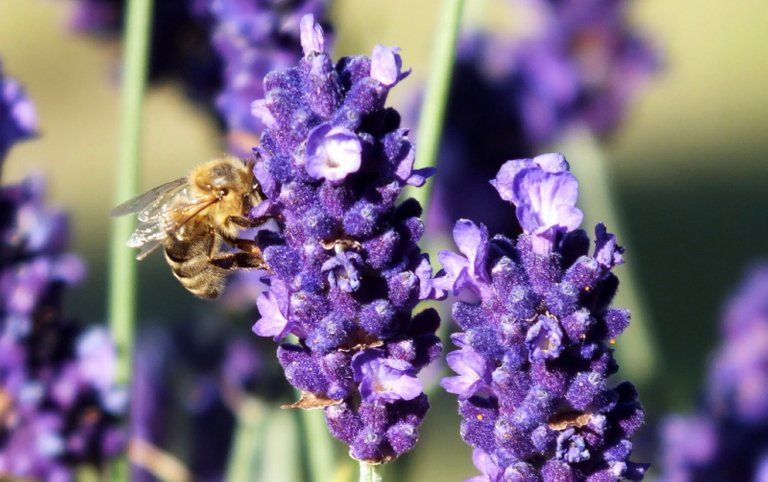 "Bees" are those people who flit around from one thing to the next, visiting seemingly impossibly many venues and leaving their little packets of "I was here!" wherever they go.
"Flowers" are those people who work hard to create a highly attractive "home base" that others go out of their way to visit. They don't "get out" that much; all their energy goes into drawing others to them.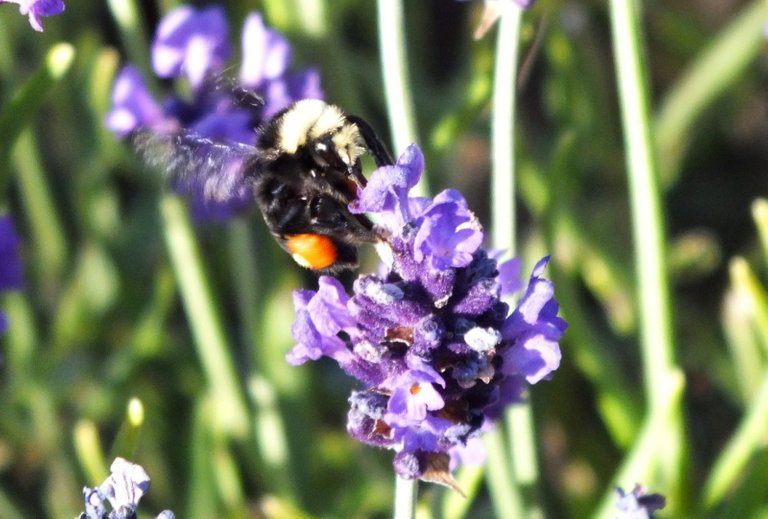 Of course, most of us use some combination of both approaches... but all other things being equal, we're likely to prefer one or the other.
So when I look around here in our own Hive, it's relatively easy to spot those who eternally visiting others and tirelessly curating... but they are not necessarily the content posters.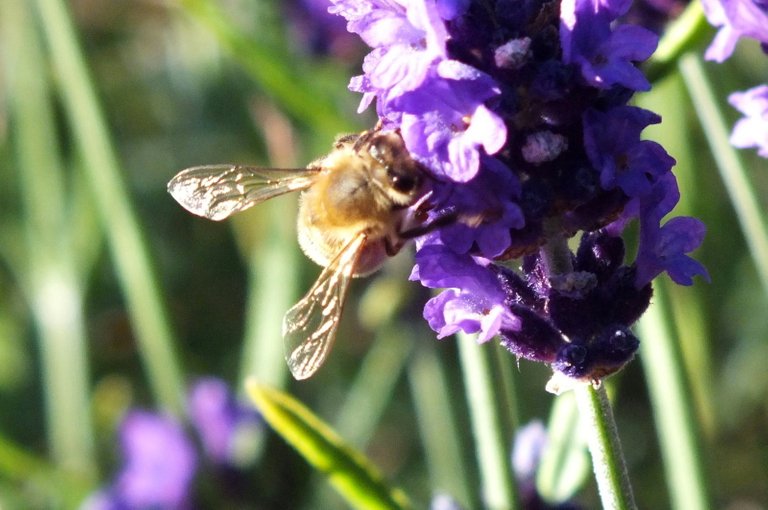 Then there are those create some of our best and most appealing content... but they aren't necessarily the primary engagers.
I sort of get that. It can be a full-time job just to curate and respond to the comments on your own posts...
And there you have it!
I realize this isn't exactly my "usual fare" here... but mixing it up a little now and then is a good thing... I think.
Thanks for reading, and I hope your weekend was a good one!
Comments, feedback and other interaction is invited and welcomed! Because — after all — SOCIAL content is about interacting, right? Leave a comment — share your experiences — be part of the conversation!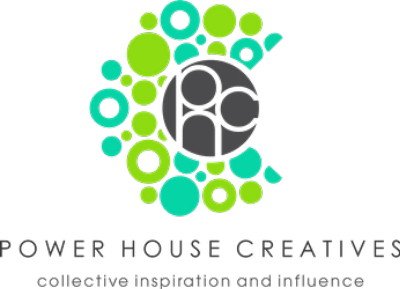 (As usual, all text and images by the author, unless otherwise credited. This is original content, created expressly for this platform.)
Created at 20200727 00:56 PDT
0086/1314