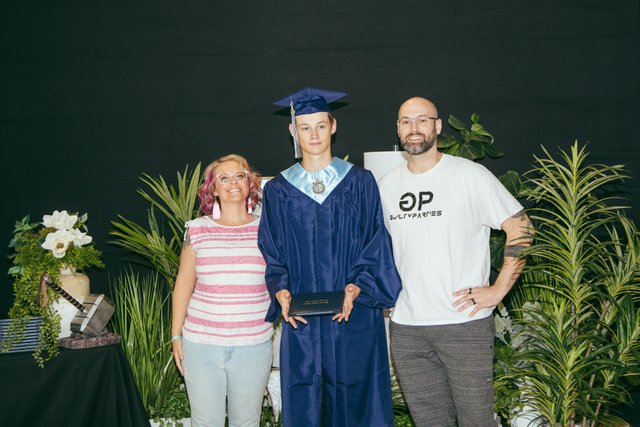 Photo taken by our daughter
He is getting all growed up

So today my son officially graduated High School. He has been done with school since December because he technically finished all of his required classes, but we had to wait until today to do the whole graduation thing.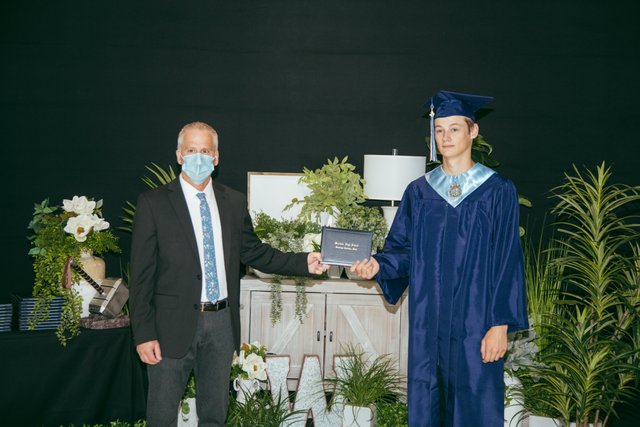 Photo taken by me @derangedvisions
It was a bit odd during the whole graduation ceremony because of this social distancing thing that is going on because of Corona. It wasn't the conventional graduation with an auditorium of people and waiting for hours while they called each person up to give them their diploma. It was actually a lot nicer because we had a set time for our family to come through and be able to get pictures of him with the staff and they had different areas where we could get pictures.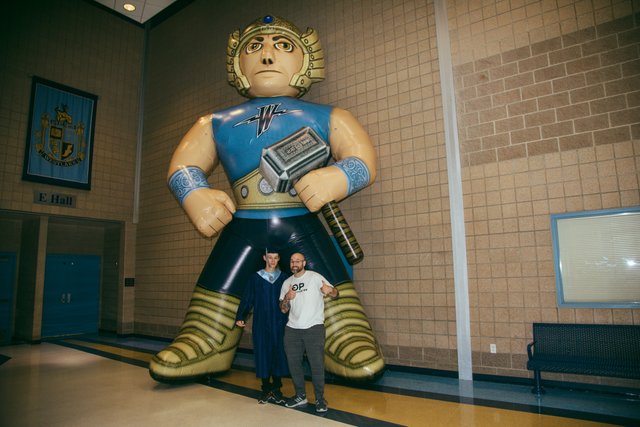 Photo taken by Faith
I think @guiltyparties would be proud that I am rocking the GP shirt. I gotta say, that logo I designed for it is pretty dope and some of my favorite work.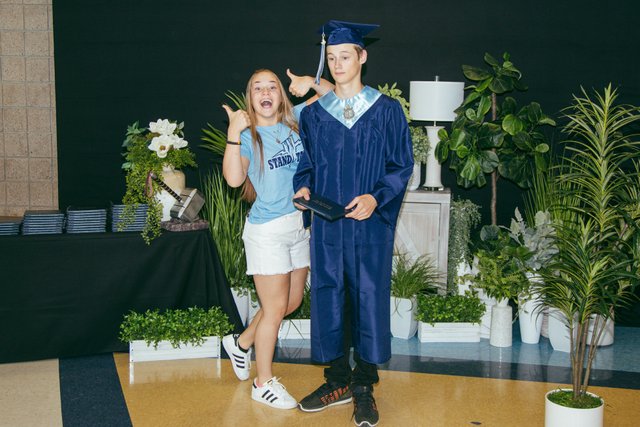 Photo taken by me @derangedvisions
Soon we will be doing the same thing for our daughter. She is officially in high school now, since high school starts at 10th grade here.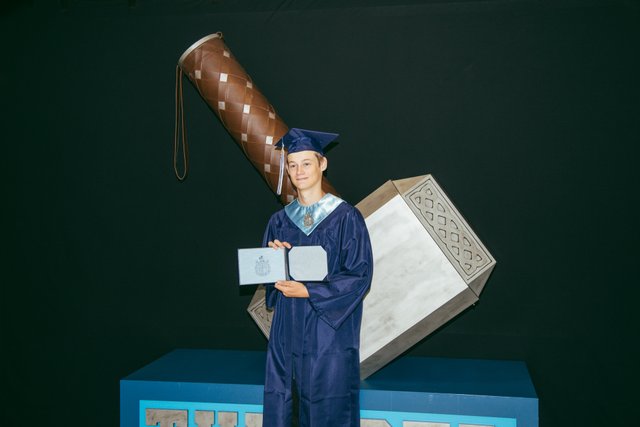 Photo taken by me @derangedvisions
My wife and I are super proud of our son and can't wait to see where he goes from here. Right now he is working two different jobs and was able to buy himself a brand new car a few weeks ago. He is a super hard worker and we proud of the man he is becoming.