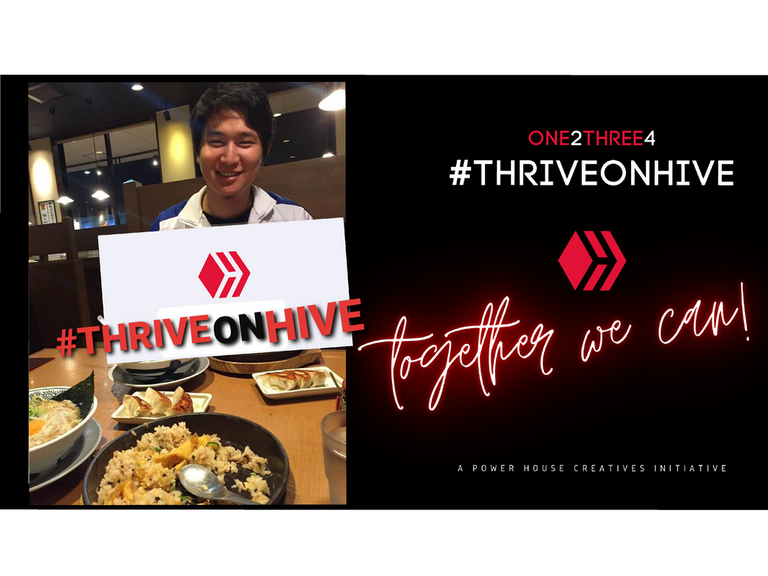 "Coming together is a beginning, staying together is progress, and working together is success."
– Henry Ford
Hive is not simply a blockchain - it is a decision, a mindset, and a like-minded community that shares in the growth of such.
THE WHAT, WHY, WHO & WHERE OF IT ALL
These are my five...
WHAT
(What Hive offers you as an individual)
Hive is offering me an opt-out for Centralized Media and Global Economic collapse aka Hyperinflation which is indeed coming anytime soon with all this enormous endless money printing. I treat Hive as one of the saving boats as Noah has on his time, the 4 assets in my opinion will thrive which I rank in order are; 1. Hive 2. Bitcoin 3. Silver 4. Gold. The 4 is our safe haven for failing everything with the help of God.
Hive is a freedom speech that protects your voice that most media we have today can take it away from you.
Every day, we are hearing people are getting accounts deleted, shadow-banned, censored, blacklisted that is killing their freedom of speech. Our Saving Hero Hive will come to the rescue, soon people will understand this.
If we only understand that Truth is harder to mine than bitcoin, they will begin flocking on Hive.
WHY
(How Hive is different to other social media and blogging platforms)
Well, Hive is Social Media Gold on Steroids. It's not your normal social media, the users are owners of this protocol. Centralized social media are all doom to fail, Hive will not fail because it is open-source, that is the main reason this thing cannot die. It is a zombie, it just absorbs, absorbs, and absorbs all things that can make it better because it is open-source. If we see things better than we have, the Hive will copy the code to paste it on Hive. Its O-P-E-N S-O-U-R-C-E
Closed source projects like MySpace died because it is not open-source. Python is thriving because it is open-source. What blows my mind is the power was distributed in all of its users that nothing exists similar to this, never before.
WHO
(People & spaces you find Hive support and gain enthusiasm from)
I discovered Steem/Hive since May 2017 when I was searching Youtube video related to cryptocurrency. I found the video of Trevon James and Craig Grant promoting the Steem. I fell in love with the community on how helpful our people here.
I was getting inspired by how sweet and how lovely our community for helping @darthnava when he is seeking help on his life-threatening disease that needs medical attention, it really showcased how supportive our people are. I found a lovable place to have than other cryptos never has.
WHERE
The front ends/apps of your choice and why)
Peakd makes it easy for normie people like me. The markdown makes simple on Peakd that let me create a blog like a charm:)
#Twitter is one of my favorite centralized platforms to promote our blockchain, Hive. Many people are using that failing social media so I am taking a chance to dance while the music is playing.
Postimage lets me upload my picture easily on the internet. I always edit my picture on my phone over some application downloaded from google store so this web app is useful for me.
Adobe Photoshop helps me edit my photos and thumbnails
@threespeak is very useful for the video uploading. We are uploading 4 videos every day in our own community.
(My final thoughts & conclusion)
To Thrive on Hive we need to show up every day and be there for everyone explaining how Hive is a Blockchain for Web 3.0. This is our opt-out from the Centralization of Social Media and failing Economy. The community is where the real value is coming from
MY SHOUTOUTS
(Tag 5 people to join in on the fun!)
@innerhive
@theycallmedan
@lordbutterfly
@riverhead
@blocktrades

TO THOSE JOINING IN....
1)Create your own selfie with the tag #THRIVEONHIVE - similar to the headers you have seen.
2)Copy the same post format and insert your OWN feedback and insight under the relevant headings.
3)Tag 5 people to join in!
4)If you are on Twitter... share your post using the tags #thriveonhive #powerhousecreatives #hiveisalive #hive
Use the following tags on your post: thriveonhive, powerhousecreatives, hive (additional tags up to you)
PLEASE PUBLISH YOUR POST TO THE POWERHOUSE CREATIVES COMMUNITY FEED – IE. https://peakd.com/c/hive-114105/created
---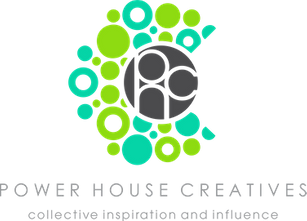 A community dedicated to producing quality content in multiple genres,
offering our subscribers a read-worthy feed.

JOIN OUR DISCORD COMMUNITY
SUBSCRIBE TO OUR COMMUNITY FEED