DROWNING FROM WITHIN - Original Acrylic painting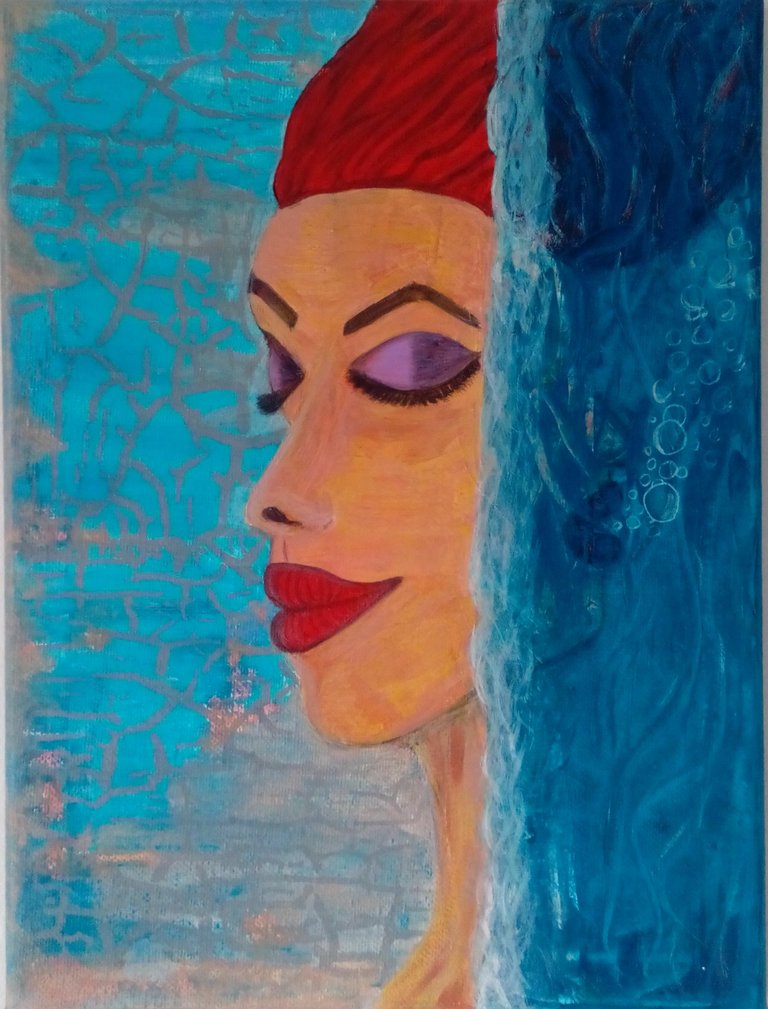 Drowning from within - Acrylic on canvas by Lavi Picu
Drowning from within is my latest acrylic work that touches the theme of invisible illness, aiming to show a glimpse of those unseen symptoms and issues that a chronically ill person is faced with.
My Lyme journey offered me an insight into these things that are usually not addressed too often by the society. The perspective I got was not quite pleasant and it taught me that the struggle needs to be voiced, for others to become aware of it.
I guess that at one point in our lives, we all get to experience this feeling of drowning from within to a certain extent. We all put a mask on our face and avoid showing others our vulnerability.
Why? Because we fear judgement. We fear being criticised, ridiculed, or told we are wrong. Because we have been taught from a young age to keep our emotions in check and not show others our faults, weaknesses or tears. Because we have been told that we should be obedient and not question things.
The problem is that sweeping everything under the rug does not do any good at all. Any unsolved issue hidden deep down only grows bigger, undermining our future choices and chances to happiness.
Wouldn`t it be much simpler to teach our children the importance of a proper balance between the mind, body and soul, instead of serving them the same crappy lessons we got from our folks and lead us to failure?
I am still amazed that nowadays there are still people (parents) who believe their children do not have the ability to understand such concepts. Kids are like sponges, they absorb every information they are given.
Teaching a child to be himself, trust his instincts, care for the body, heart and soul are tools that will help him have a healthy and balanced life. What`s your take on this issue?


Usually I take photos to show the steps, but this time I was really caught up in the creative process that I totally forgot about it.
What do you think of my painting? I would like to hear your thoughts on it!

Drop me a line in the comments section below if you like what you read!

Here are some other art related posts that you may enjoy reading:
ALL LIFE MATTERS
EQUILIBRIUM
SERENADE - MAKING OF
WHAT MAKES ONE AN ARTIST?
RAW MINDFULNESS
CORONA CHAOS
LOST BOY, MAKING OF
BENEFICIAL EFFECTS OF DOODLING
JAMAICAN MAZE
THE WORLD IS MINE - MAKING OF
DRAGON STEPS, MAKING OF
THE POND - MAKING OF
FLUID ART
BLAZE - MAKING OF
VANITAS SERIES
LET YOUR INNER CHILD IGNITE YOUR CREATIVITY
UNDER THE BLUE -MAKING OF
DRAGON - MAKING OF
ART THERAPY, WHAT THE HECK IS THAT?
FUN WITH ACRYLICS
MAGICAL UNICORN- MAKING OF
MUSHROOM TABLE- DIY
OTHER PAINTINGS
WHAT SPARKS YOUR CREATIVITY?

If You Are Interested In Purchasing Any Of My Works,
check out my Saatchi online art gallery page HERE
or visit my website: lavipicu.com.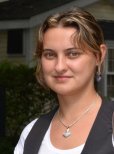 Lavi Picu is the author of three soulful poetry collections: Whiteless Thoughts, Burden of love and Tales of a moody heart. She is a Canadian writer, majored in Linguistics, with a background in translations and writing. She's also a ghost writer, a blogger with a focus on arts and health, a Lyme disease advocate, a mother and a self-taught artist.

@2020 Lavi Picu aka Lyme Poet. All rights reserved.
---
---