Good Morning Hivelanders! I read that somewhere on the #hive recently and have adopted it. Sounds better than Hivians which doesn't quite work for me. Doesn't seem to have that ring to it.So good morning again! I decided to gulp down my rocket fuel outside in the BBQ area this morning as its peaceful and nobody is up at this time of day to disturb my most valuable #coffee time and #hive moment. A glorious day it is too. No wind. Barely a ripple on the bay.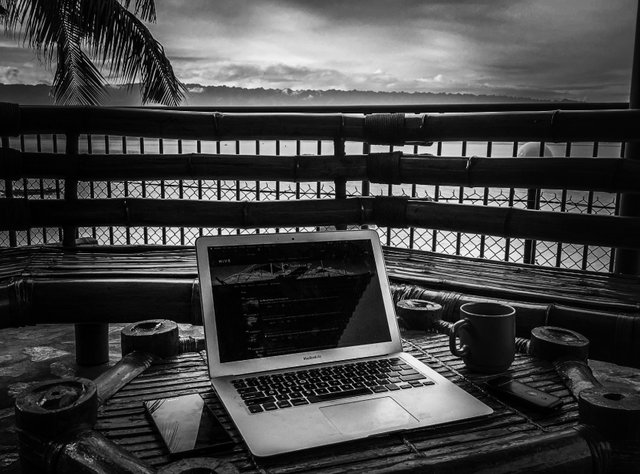 I must admit I quite like it out here in this area this morning. A slightly different perspective from my usual vista. I've just realised though that I should fill the vacuum flask though as I will need a refill shortly and the coffee machine is now a whopping 90 seconds walk as opposed to 5 seconds. Hmmm. I won't make that mistake twice. Schoolboy error.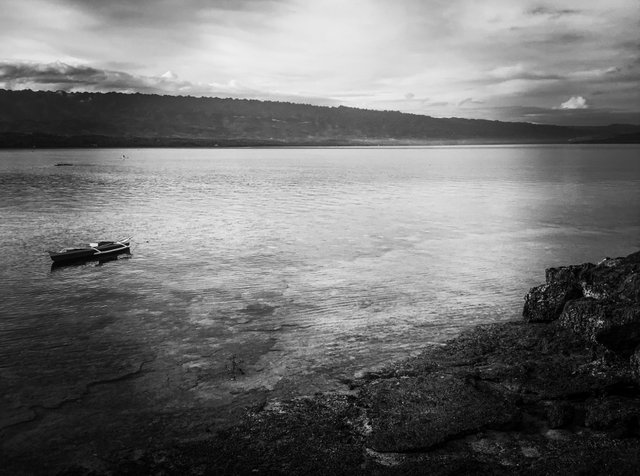 For those that follow these morning rambles of mine then you'll know I've had a nasty ear infection for the last 2 days. Seem the price you pay for enjoying yourself in the pool. Today I think I am over the worst. So I won't be as grumpy with people . Well they may not notice the difference. Pressure has eased and don't have that stabbing pain that feels lie an icepick in your ear. Not pleasant so glad that on the wane.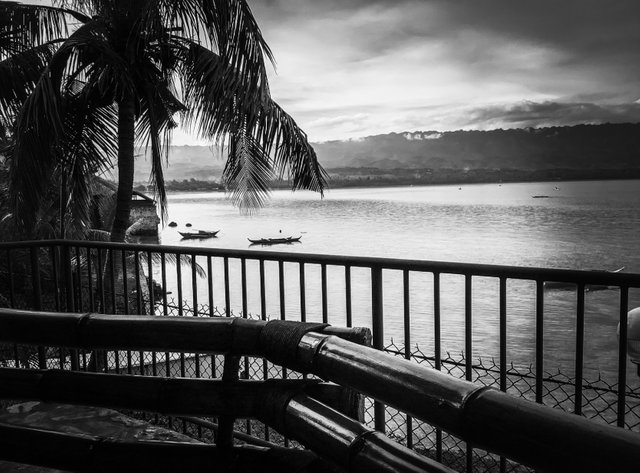 We will need to step up our game in the dive centre today as if the grapevine is correct we could be opening for business in a few weeks so I will need to get all the gear prepped. We may get permission to do some dives to check out the gear before opening also. If we apply they will give professionals permission to dive for maintanence reasons.
Ok need another cup. Long walk now, 90 seconds.
Stay safe out there
Ciao