A very good morning to all of you lovely Hivers out there! Welcome to this mornings edition of the....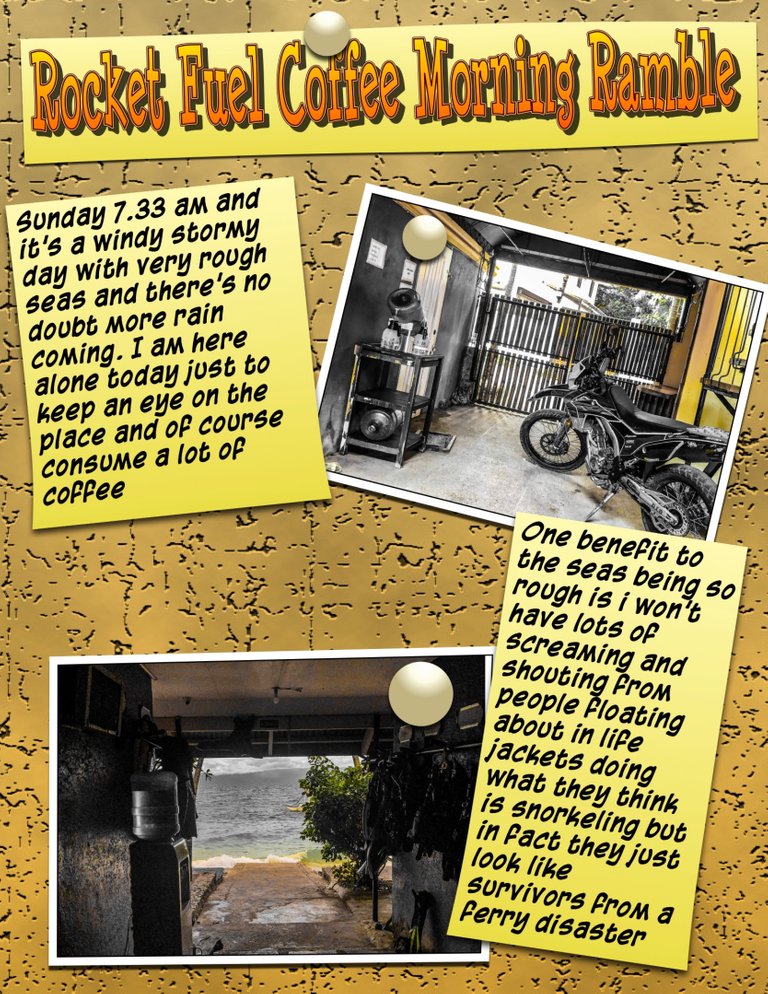 I am actually happy we don't have anything going on today. When the weather is like this it's just not much fun. Always a worry bringing the boat in and getting it out safely and also getting people on and off the boat safely in rough seas isn't fun either. Always possible someone will get hurt. I prefer not to push it and will cancel dives rather than take the risk for a few thousand pesos.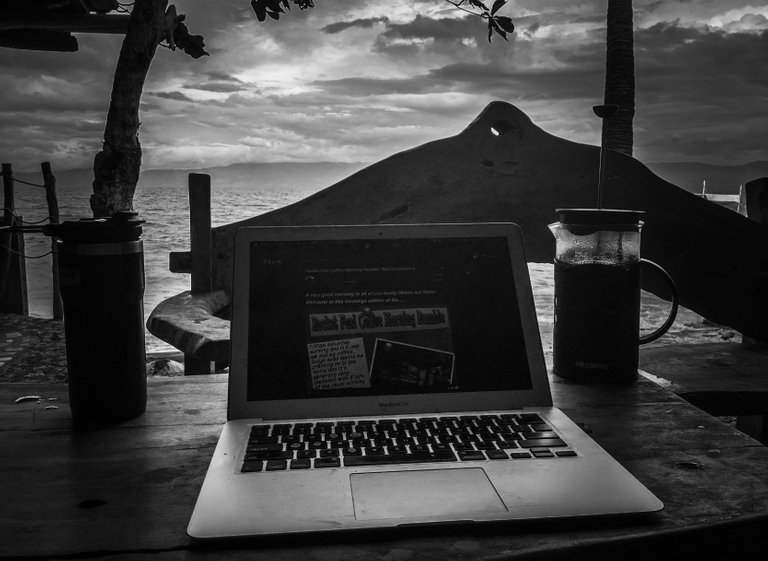 So at least I don't have to be explaining and justifying that decision today. Not everyone will agree with the calls you make but for me, always safety first. If you push it and something happens you'll have to live with that and it really doesn't make sense to risk things for very little gain.
I have the formula 1 race to look forward to tonight which i will be watching with @diveratt. he's even brought me a growler full of my other favourite black liquid which is a 9.2% porter. It's absolutely delicious and gives you a warm and fuzzy glow. So the order of today is black juice uppers in the morning and black juice downers in the evening. What could be better than that. A slice of fried gold and no mistake I'd say. There's also plenty of left over roast chicken courtesy of @millycf1976 to wolf down as well. Can't grumble really......