Macro views from the garden

I am looking forward to spending some more time in the garden with a camera, but the wind the last few days has made it hard to get up close and personal. However, as the spring is marching quickly onto the summer, I figured I have to get out there and take something while there are still a few flowers of some kind around.
I took these about an hour ago in the evening, as the wind tends to be a little calmer as the sun is going down, though it isn't actually going to set until somewhere after 11 pm and won't get completely dark at all for the next month or so. Midsummer is coming up in less than two weeks now and I am looking forward to spending it at home, which is strange considering we have been home for months now.
I am not going to write too much in this post as it is so image heavy. But for those who are interested, these are taken on an Olympus EM-1 with a 60mm 2.8 Macro prime, also from Olympus.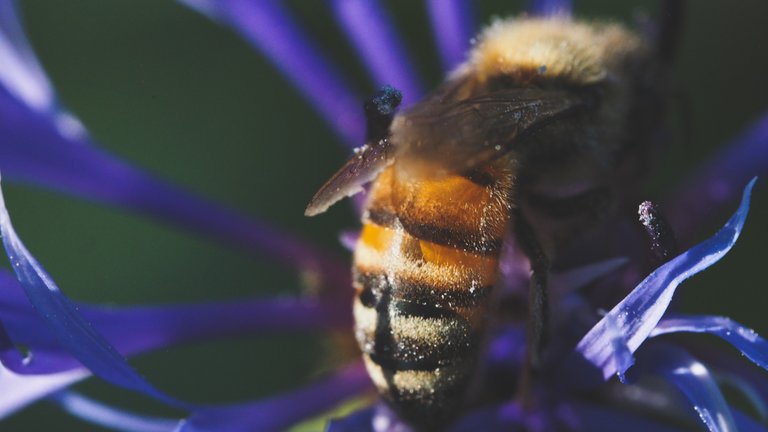 I love photographing bees, which is handy now that we are on Hive :) I actually like photographing lots of creepy crawlies and I want to get some really nice closeups, but I need to actually get very close and they tend to move. I will get out there with a flash at some point as that way, I can get a little more clarity.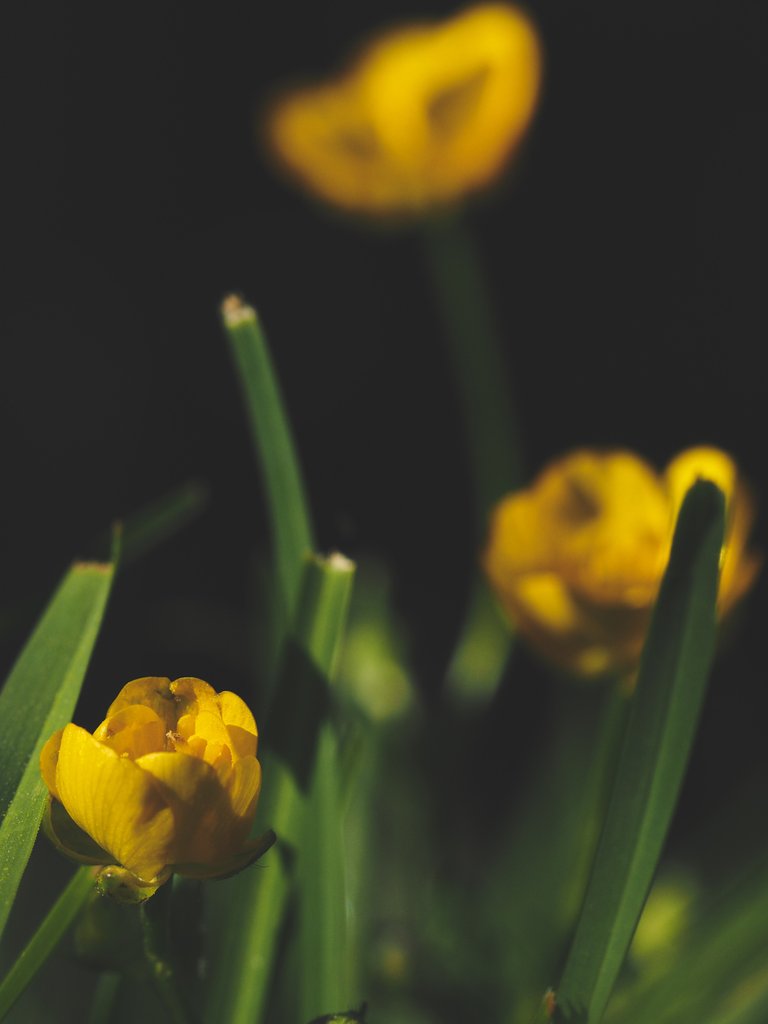 These yellow flowers are small, but the blue one below is freakin' tiny! I always find it amazing at how much detail nature packs into small things that otherwise seem irrelevant. This is hiding among blades of grass that tower over it like it is an ant among skyscrapers.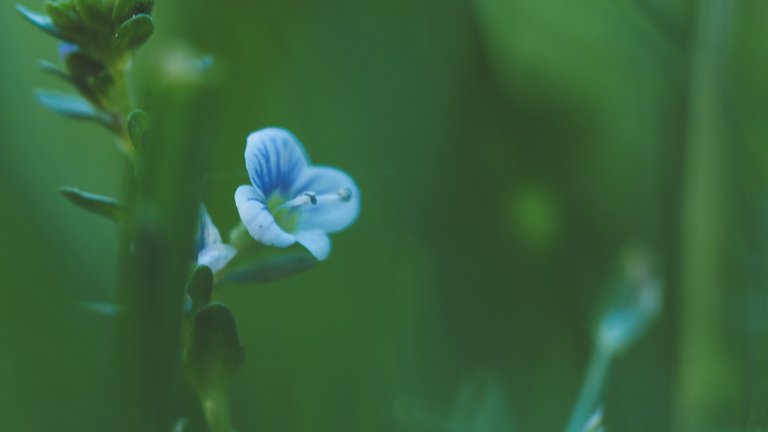 I am not sure what berry this is, but it is edible - so I will eat it once it ripens. I am looking forward to eating my garden.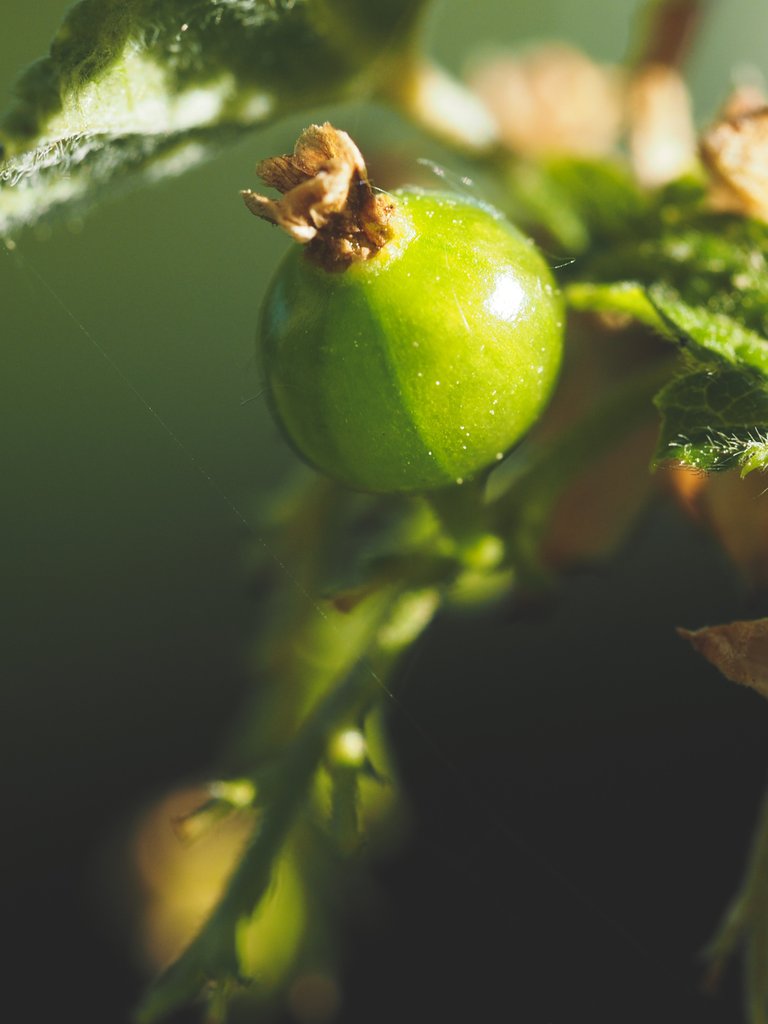 And of course we have one or two dandelions in the yard and I love them. Yes, I know they are a weed and all, but again, they are such an incredible feat of natural engineering, plus I really enjoy watching @smallsteps blow or spins around to release the seeds into the wind.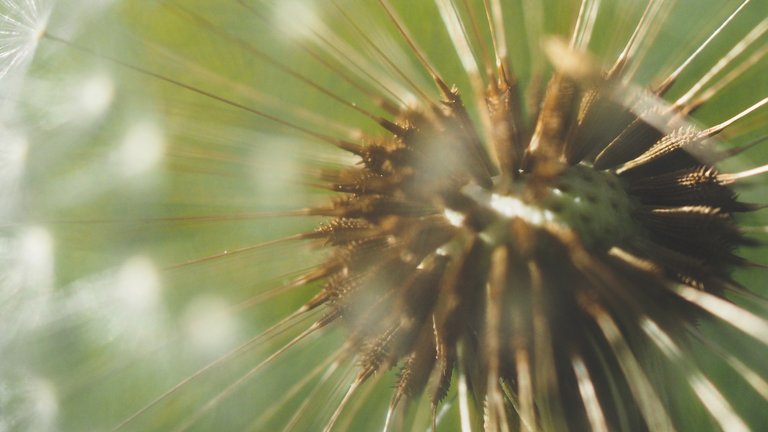 And this is a pear - it isn't ready to eat.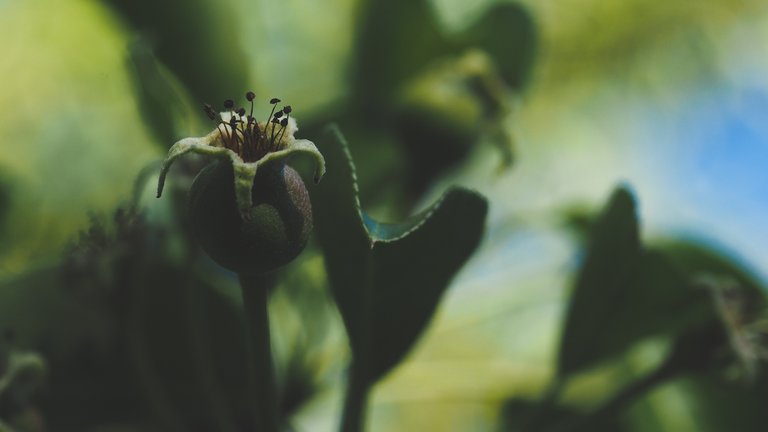 Again, some other tiny flowers I don't know the name of. I like the shots through the grass as the depth adds some mystery and grandeur to what would otherwise be overlooked and trodden upon.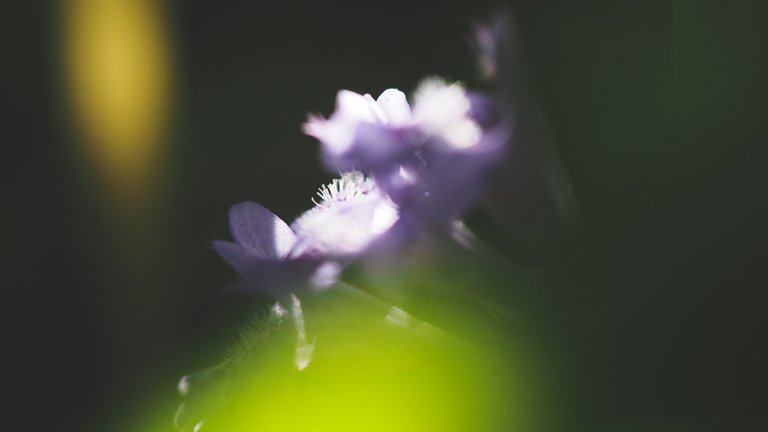 These pheasants live in the bushes on the corner of our property and are nesting. It appears that the male (in the background) has two females - which I am unsure or not is a "lucky him" or a "poor guy" kind of thing in the pheasant world.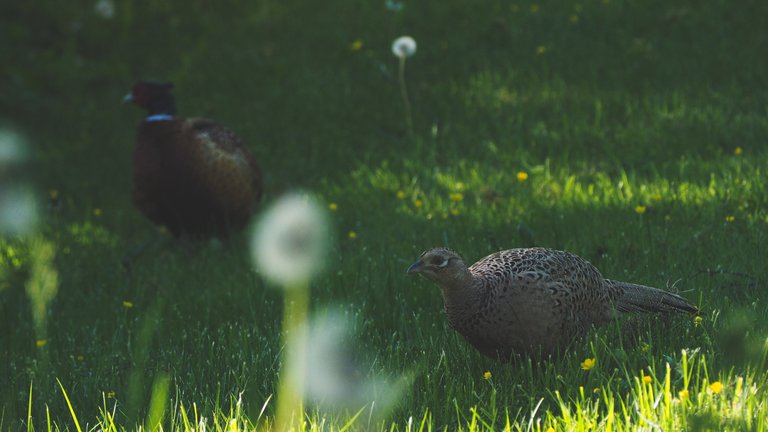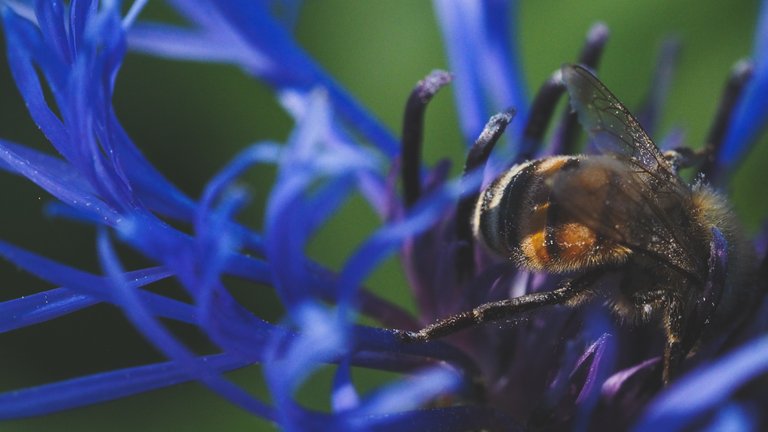 Ugly bugs need lovin' too.
THese are the flowers of spring onions, which are growing in our little boxes of edible goodies and next to these (which I forgot to photograph) are a couple mint bushes that are coming along nicely to be soon plucked to make my summer mojitos.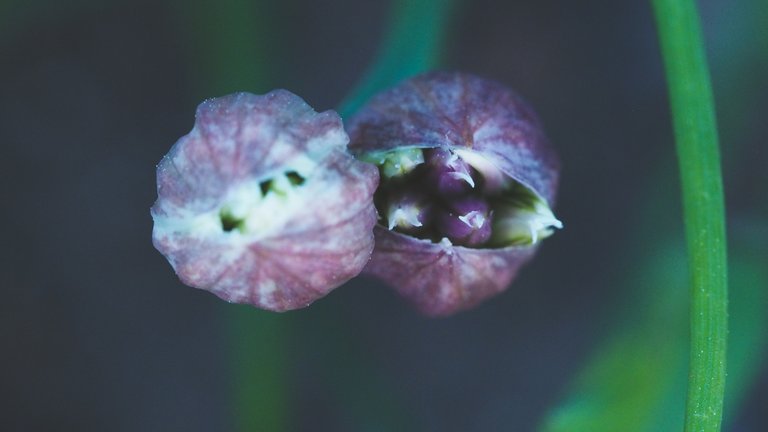 And a step away, the strawberries are starting to flower. I was told by my supervisor, who's family runs a large gardening business, that if growing strawberries on a balcony, you have to "fuck them with a cotton bud" (her words) as the bees can't get in to pollinate them.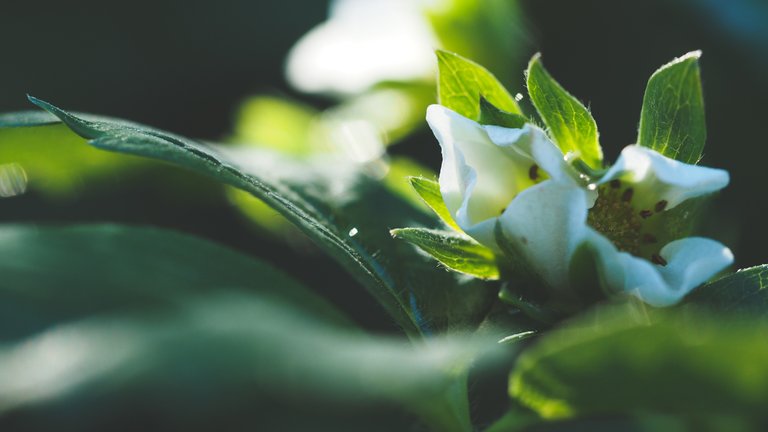 Yesterday I went to a garden store and bought some lavender (under orders) to replace the daffodils in a pot we have. I bought a few small extra and planted them in the garden, but didn't tell my wife. Even though she had asked me to get the replacements, she didn't put two and two together and told her friend how surprised she was that we have lavender already growing...
A really like the small of lavender in the garden and hope that they will survive and return next year too. Otherwise, I will have to buy more. I only got small ones because the large are really expensive considering how hard it is to keep them alive - for me at least.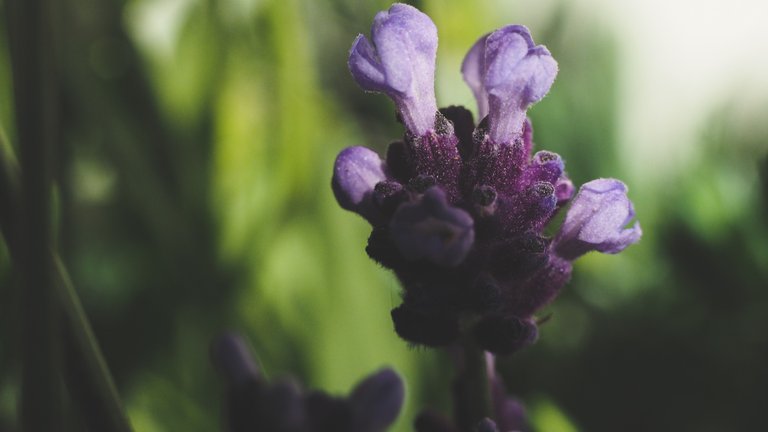 I don't know if these are weeds or not, but they have interesting flowers.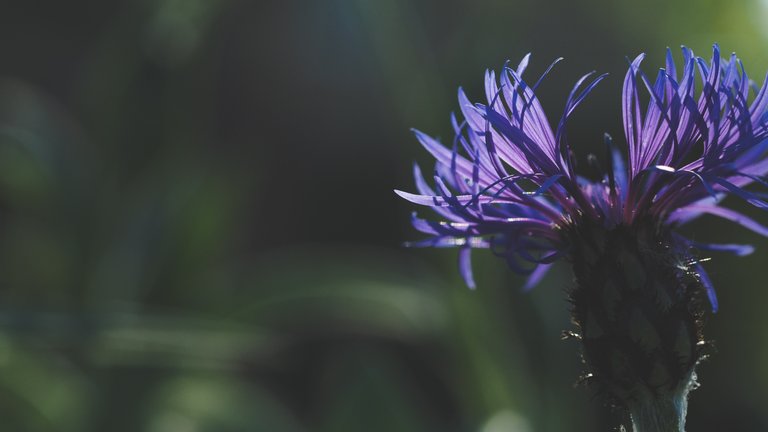 No idea what this is either, but i like the contrasts and colors.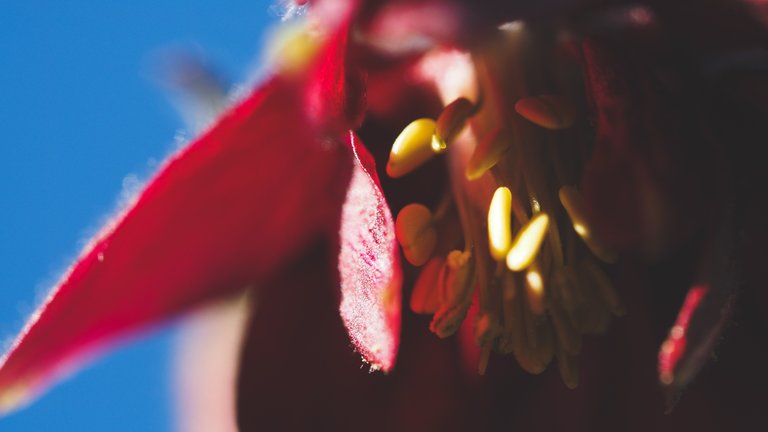 And a little more lilac, which smells great and s very pretty - but I have found out that they don't survive very well in a vase. Pity. But, this tree is just outside the kitchen window so during the day the scent drifts in on the breeze.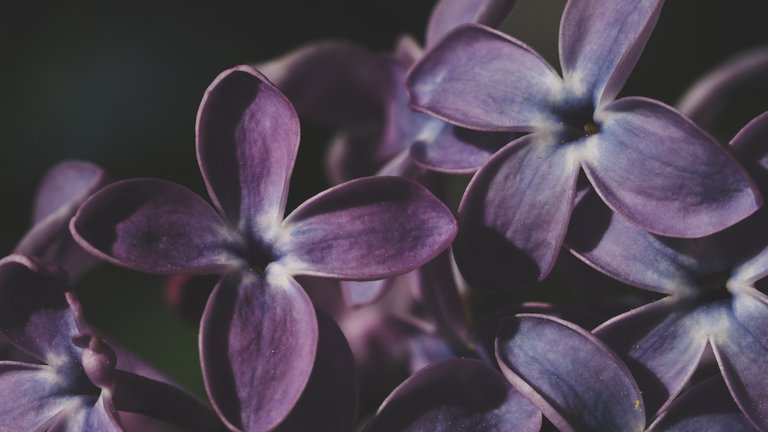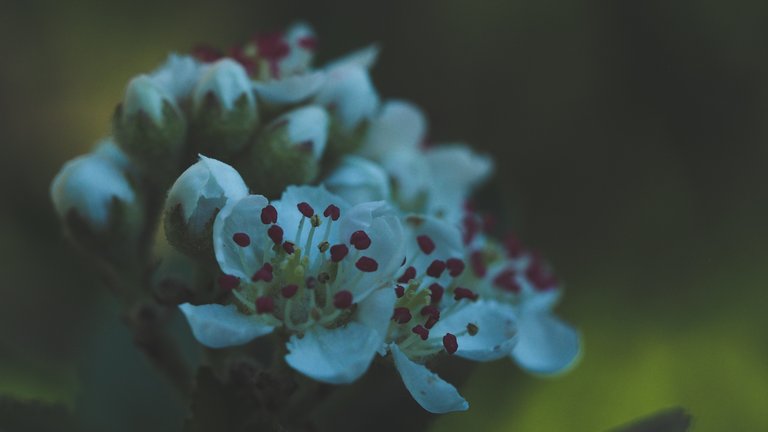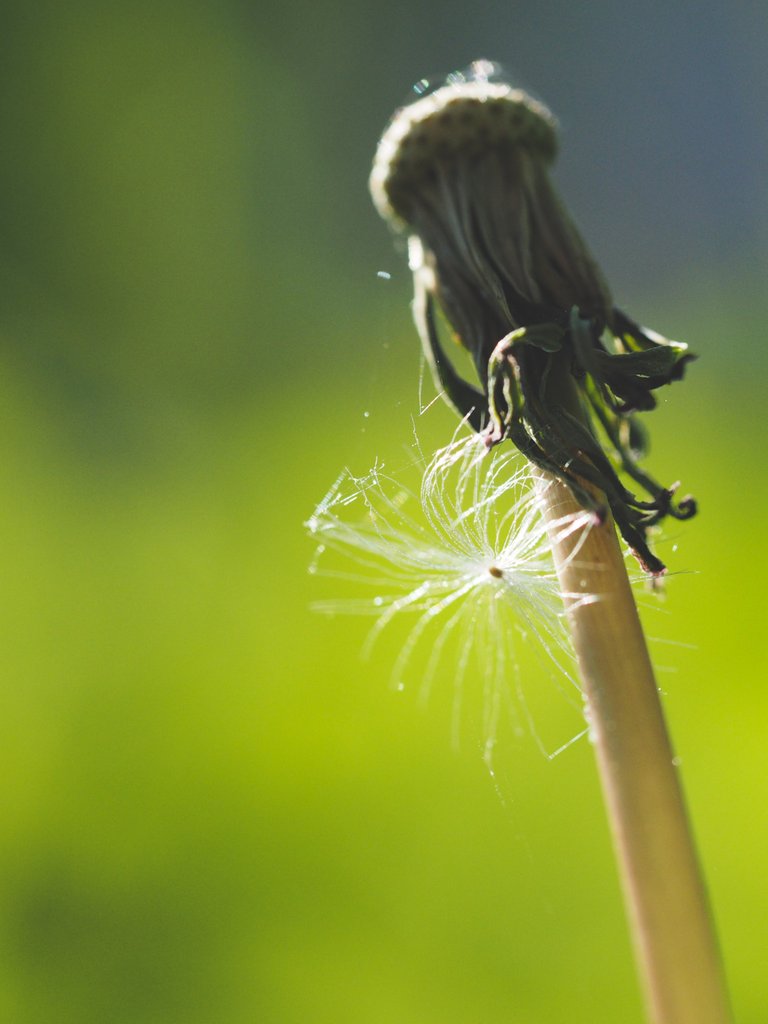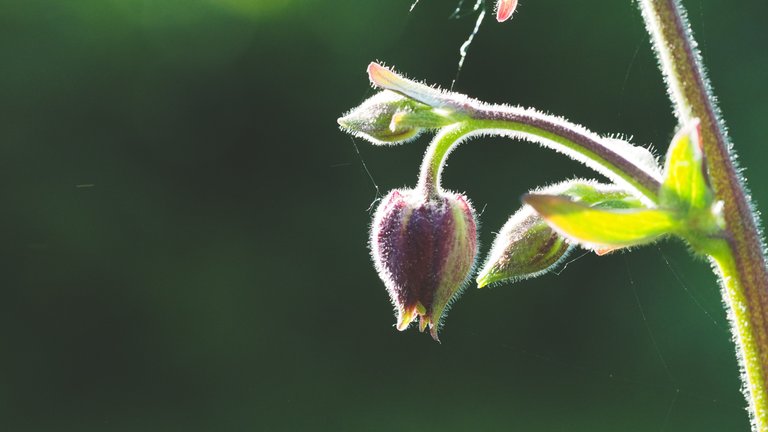 And, the beginnings of cherries! How many do I need for a cherry pie? How do I make a pie? At least I think my wife can eat cherries, so she might be more keen to get baking as so far, I am still waiting on my rhubarb pie.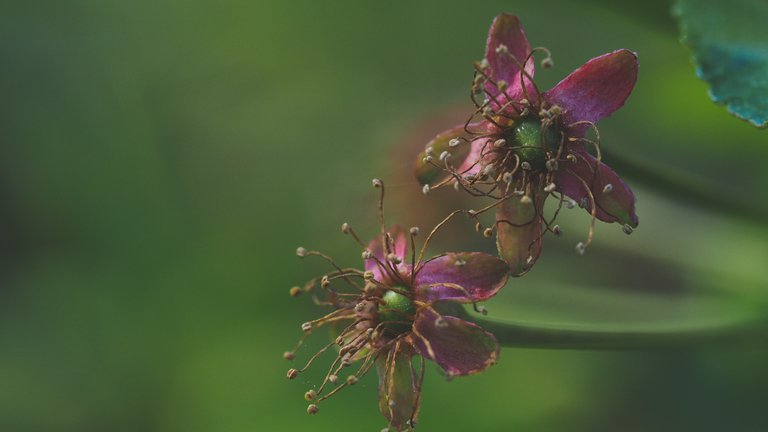 Aren't bees cool? I remember the bees in Australia having much larger stingers a these ones don't seem to have a stinger at all. I have never been stung by a bee in Finland - but unless allergic, bees are the least of the issues in Australia. Remember, even a cute little platypus is venomous.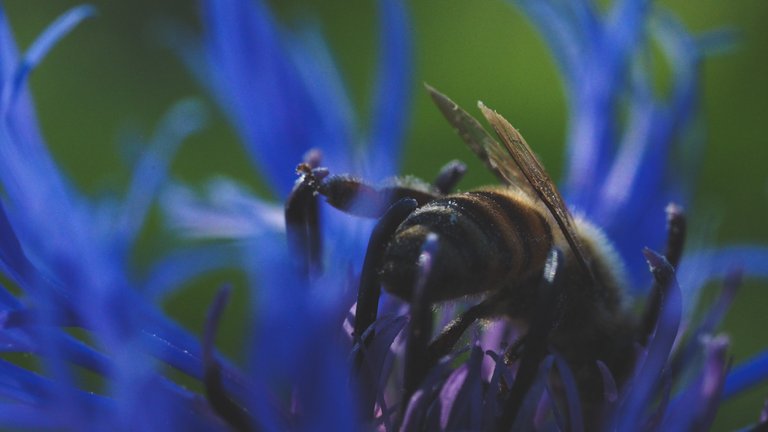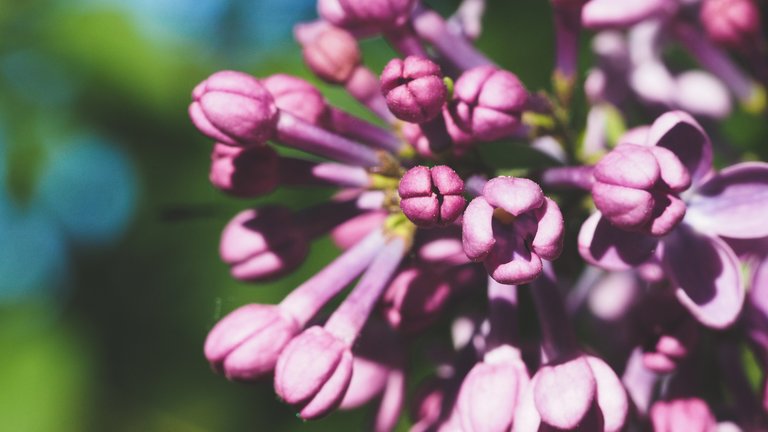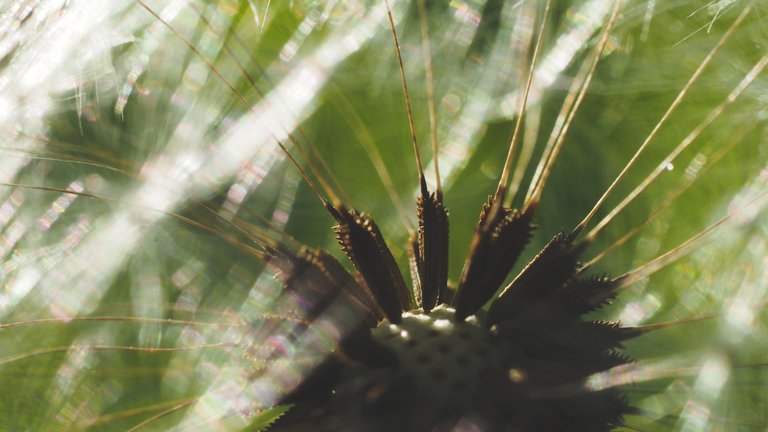 And to finish up, another bee. It was getting quite shadowy and I had to up the speed past where I like, but these days the digital camera are pretty darn good. On my old Canon 40D, I wouldn't have been able to get this kind of shot without a great deal of grain.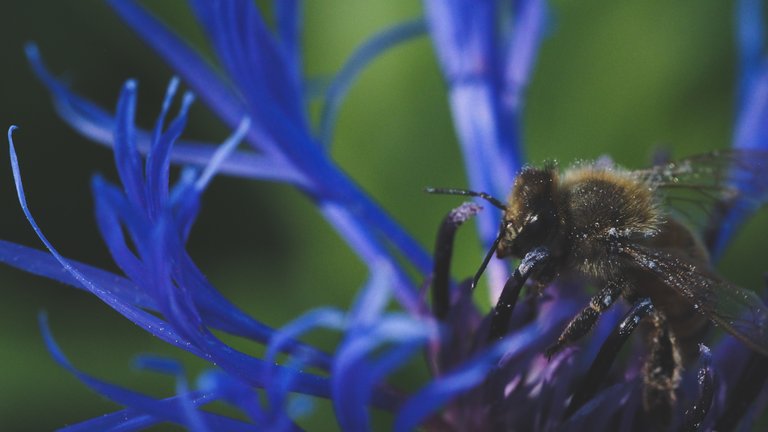 It is nice to see the garden changing and I enjoy taking photos and being able to share them with people who might even be somewhat interested in this side of my life from time to time. It gives me more of a reason to take the photos in my opinion and, more impetus to spend time editing them, something I can get lazy at. These aren't edited very much though, a crop down to 16:9 and a shadow lift.
The other thing it does is gives me a chance to get away from Hive content, though that is where my thoughts generally keep turning back to and even as I write this, other ideas are bouncing around. As I have said before, the more one creates, the more one can create.
Get creating to get creative.
Taraz
[ Gen1: Hive ]
---
---