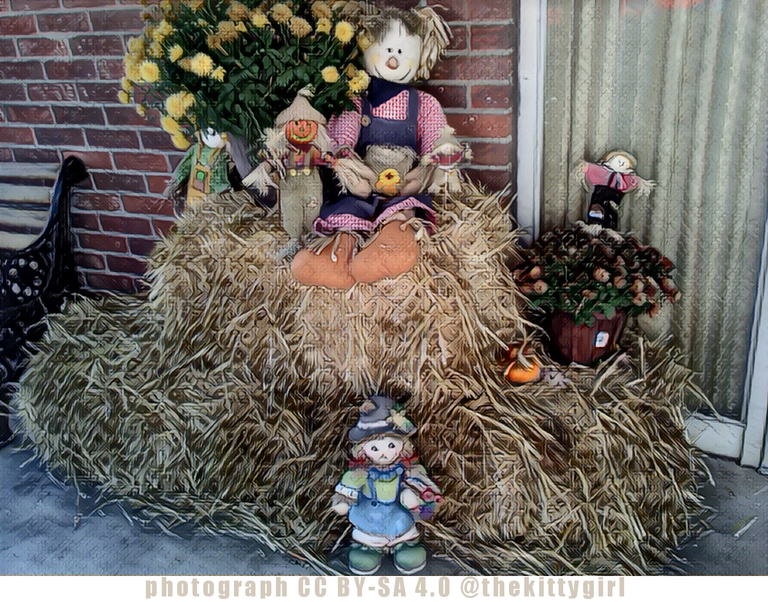 Recently, I shared some autumn decorations that I saw not far from where I live. A comment was made on that post by @kidsisters, in which Srey-Yuu said that she loves scarecrows. So, I looked for some old photos from my archives that I thought she would enjoy seeing! 🙂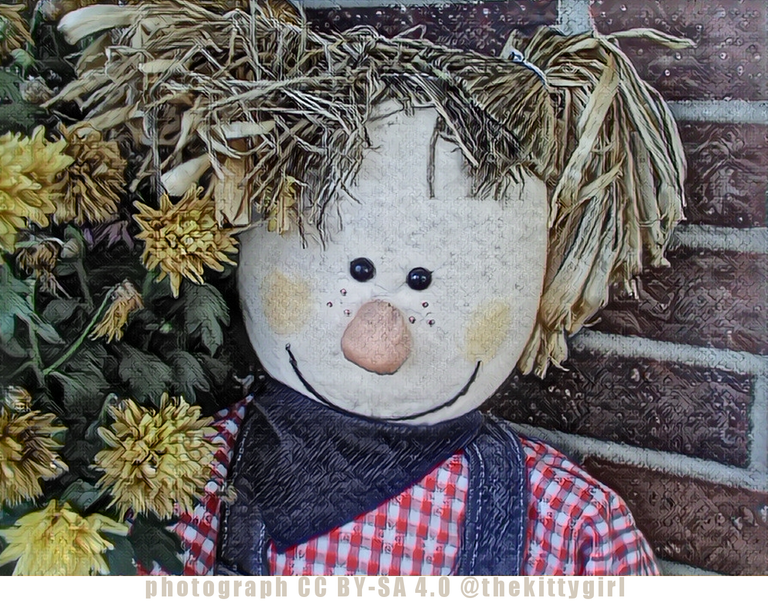 The smiles on the faces of this crew makes for such a charming scene as they greet people outside the entrance to a skilled nursing facility that assisted my parents several times over the years.
Even this one that looks like a witch is smiling because she is a good witch who does things that make people happy.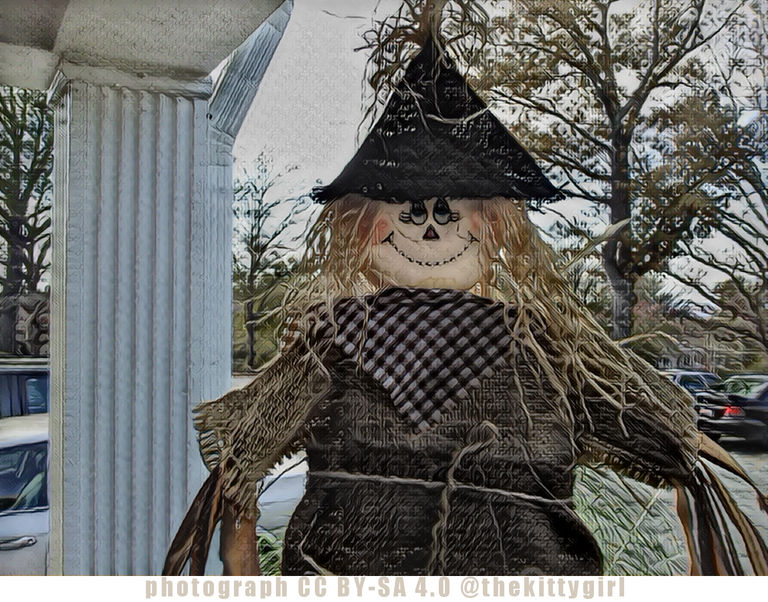 This one is wearing a leaf as a decoration on a hat, with orange edges to match the orange bow-tie he's wearing!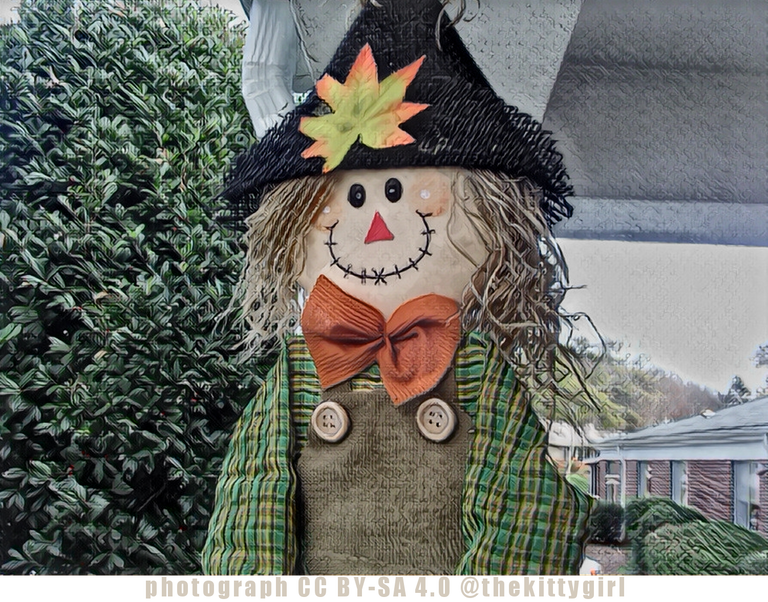 And this one has a very shy look, but still has a broad smile! Don't you just want to hug her?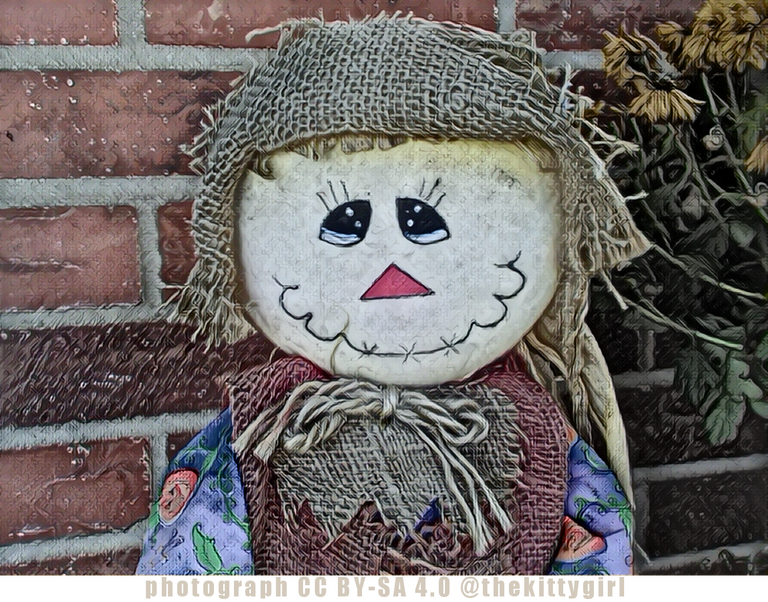 The party continues, with more scarecrows dancing atop the bales of hay! How fun! I like the orange and yellow flowers that they're using as party decorations!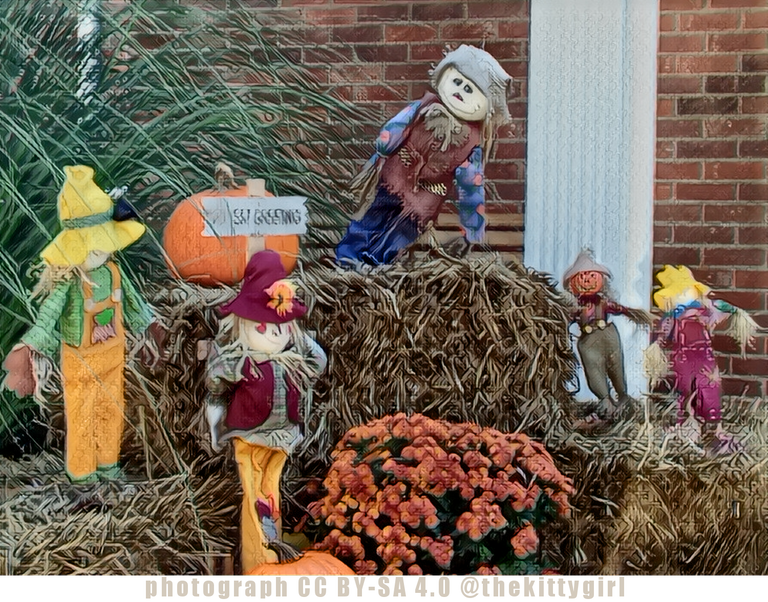 I think this little lady is my favorite of the bunch. She has so many different colors in her clothes and a lovely basket of flowers on her arm!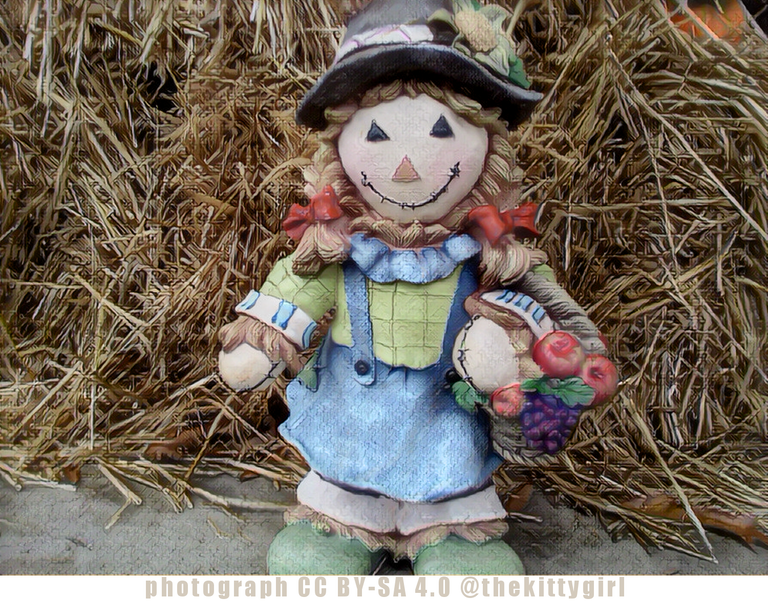 I like the yellow hat this little guy is wearing! It is such a beautiful shade of golden harvest yellow, a cheerful color!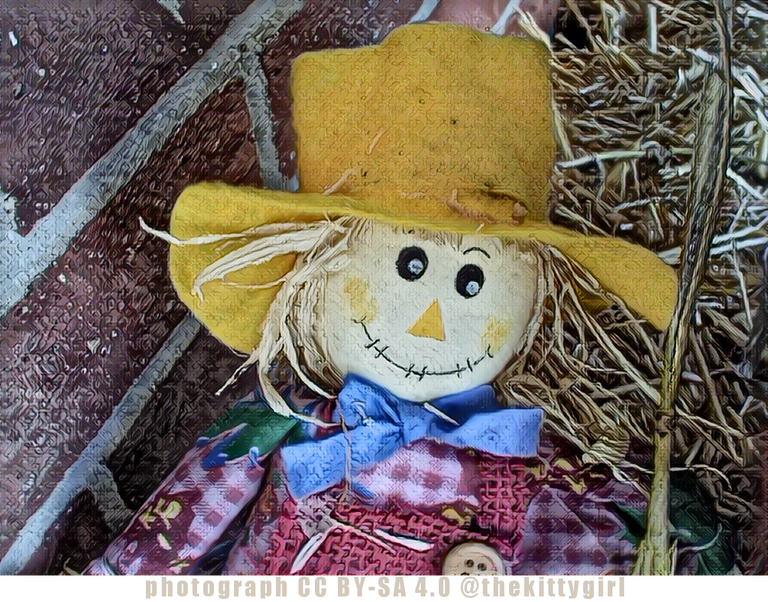 I hope you enjoy the photos of the scarecrows, @kidsisters 🎃

 😊











22-Oct-2020