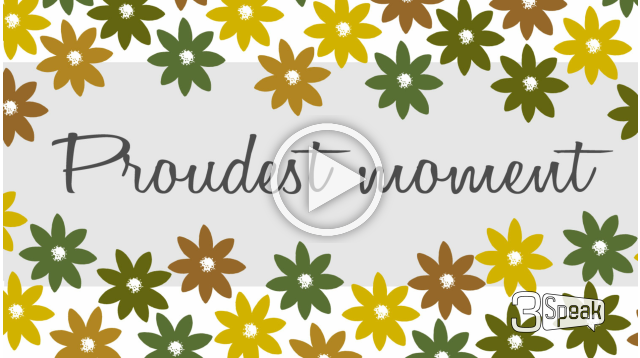 ▶️ Watch on 3Speak
---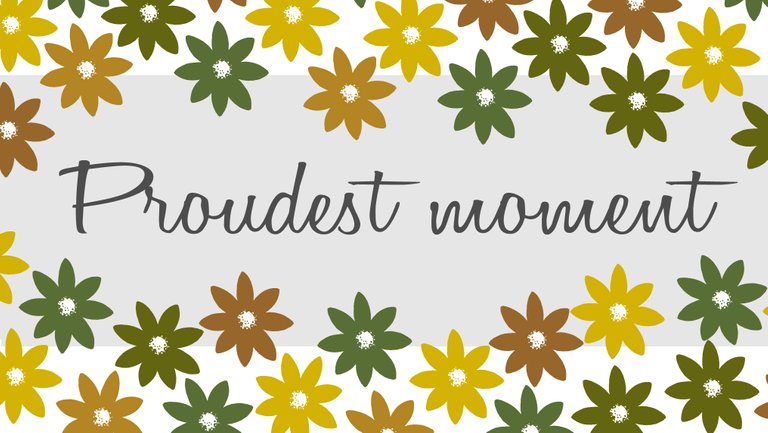 30 days blog challenge
05- Mi proudest moment
My proudest moment was when i printed my degree thesis. You can't imagine the pride, emotion and tiredness i had when i printed it with my thesis partner Amabel. And although from the beginning of the project, we had a lot of fun and enjoyed every moment until after presenting it, i can say that that moment was the most emotional for us and i dare to compare it to the happiness that a mother feels when she gives birth to her child, a child that for us lasted 8 months growing in our belly and it was in that moment when we saw him born and come out beautiful, chubby and healthy.

30 días desafío para blog
05- Mi momento de mayor orgullo
Mi momento de mayor orgullo fué el momento en que imprimí mi tesis de grado. No se imaginan el orgullo, la emoción y el cansancio que tenía cuando la imprimí junto a mi compañera de tesis Amabel. Y a pesar de que desde el inicio del proyecto, nos divertimos muchísimo y disfrutamos cada momento hasta después de presentarla, puedo decir que ese preciso momento fué el más emotivo para nosotras y me atrevo a compararlo con la felicidad que siente una madre cuando da a luz a su hijo, un hijo que para nosotras duró 8 meses creciendo en nuestro vientre y fué en ese momento cuando lo vimos nacer y salir hermoso, gordito y saludable.
---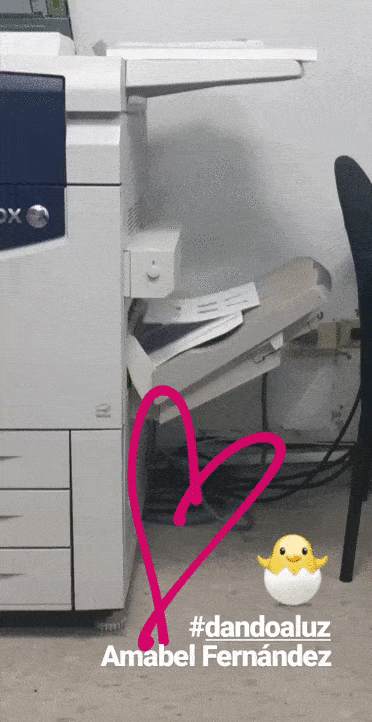 And you can't imagine the pride iI felt with our thesis, ( well, degree project as they call it in college ), it really was a dream come true... Why? Because without lying to you, all the people who have talked to me about their own thesis have told me that they didn't have time to finish it or that they didn't like the way it looked or that they made it super fast, but in our case, we took our time to design the smallest detail... from the size of the book, the layout, the editions, the photographs, the illustrations, the icons, the sentences... to all the research, the plans, the renderings, the three-dimensional views and designs. The truth is that i dare to say that it is a work of art from head to toe and we still love it today (of course, there are many little details that could be improved, because every day you learn a thousand new things, but the quality is amazing).
Background
To get to the final topic of the thesis, the truth is that it was a little bit exhausting and sad, we went from wanting to design a shelter for dogs in recycled containers, to creating an institute for artists of all kinds in the colonial zone, to even remodeling a Foundation. And when I say sad and exhausting, i mean because we fell in love with each of the themes and began to investigate (approximately 1 month working on the first theme and 1 week looking for the second) but on the 3rd, it came to our hands as a real proposal, from an existing foundation, which really needed support and asked for help directly from the university and in the process the director of the school chose us to represent. .. so, even though the other topics had made us fall in love and for other reasons we should not execute it, this last one has its charm, reality factor and it turned out to be a great project.
Foundation of Women in Restoration
The foundation is a training center for single women who have no job, who have been abused, who have no way to support themselves and who need support to grow. The foundation has spaces for reception, services, administrative offices, psychological assistance, recreation, project exhibition, training workshops and production in the areas of: sewing, accounting, pharmacology, medical visitor, first aid, computer and English... so that they can stand on their own feet, support their children and not have to depend on an abuser to survive.
Therefore, we create a space where we change the visual perspective within an architectural entity, from
so that regular users are provided with spacious, comfortable, multifunctional spaces, all areas of care, treatment, healing, training, entrepreneurship and recreation necessary to increase their quality of life.
The favorite part of all the clients is to see directly the perspectives, so if you want to go straight to the point you can click on the image below and it will redirect you to the complete file, the perspectives of the work are from page 326, but if you want to see the whole process and understand more about the design process of the project i invite you to see it complete.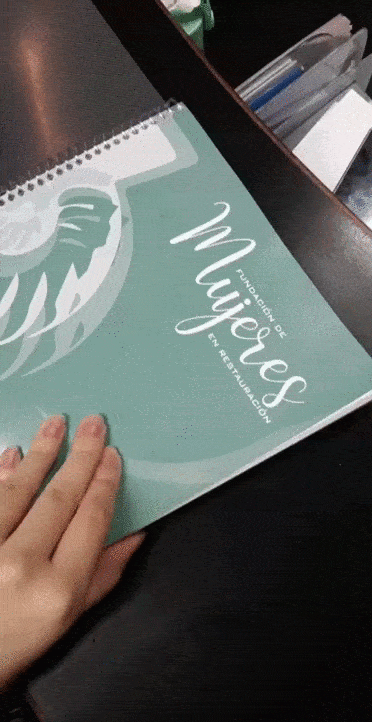 Y no se imaginan el orgullo que sentí con nuestra tesis, ( bueno, proyecto de grado como le llaman en la universidad ), de verdad que fue un sueño hecho realidad... ¿Por qué? porque sin mentirte, todas las personas que me han hablado de su propia tesis me han dicho que no les dió tiempo a terminarla o que no les gustó como quedó o que la hicieron super rápido, pero en nuestro caso, nos tomamos nuestro tiempo a diseñar el mas mínimo detalle... desde el tamaño del libro, la diagramación del mismo, las ediciones, las fotografías, las ilustraciones, los íconos, las frases... hasta toda la investigación, los planos, renders, vistas tridimensionales y diseños de la misma. La verdad es que me atrevo a decir que es toda una obra de arte de pies a cabeza y hasta hoy el día nos encanta ( claro, hay muchos detallitos que se podrían mejorar, porque cada día uno aprende mil cosas nuevas, pero la calidad que tiene es sorprendente ).
Antecedentes
Para llegar al tema final de la tesis, la verdad es que fue un poco desgastante y triste, pasamos de querer diseñar un albergue para perros en contenedores reciclados, a crear un instituto para artistas de todos tipos en la zona colonial, hasta llegar a remodelar una Fundación. Y cuando digo triste y desgastante, lo digo porque de cada uno de los temas nos enamoramos e iniciamos a investigar (aproximadamente duramos 1 mes trabajando en el primer tema y 1 semana buscando el segundo) pero el 3ro, llegó a nuestras manos como una propuesta real, de una fundación existente, que de verdad necesitaba apoyo y le pidió ayuda directamente a la universidad y de paso la directora de la escuela nos eligió para representar... así que, a pesar de que los otros temas nos habían enamorado y por otras razones no lo debíamos ejecutar, este ultimo tiene su encanto, factor realidad y resultó ser un gran proyecto.
Fundación de Mujeres en Restauración
La fundación es un centro de capacitación para mujeres solteras que no tienen oficio, que han sido maltratadas, que no tienen como mantenerse y que necesitan apoyo para crecer. La fundación consta con espacios de recepción, servicios, oficinas administrativas, asistencia psicológica, recreación, exhibición de proyectos, talleres de capacitación y producción en las áreas de: costura, contabilidad, farmacología, visitador médico, primeros auxilios, informática e ingles... para que puedan valerse por sí solas, mantener a sus hijos y no tengan de depender de un maltrador para subsistir.
Por lo tanto, creamos un espacio en donde cambiamos la perspectiva visual dentro un ente arquitectónico, de
manera que se le brinde a las usuarias habituales espacios amplios, confortables, multifuncionales, todas las áreas de atención, tratamiento, sanación, capacitación, emprendedurismo y esparcimiento necesarias para incrementar su calidad de vida.
La parte favorita de todos los clientes es ver directamente las perspectivas, así que si quieres ir directo al grano puedes darle clic a la imagen de abajo y te redirigirá al archivo completo, las perspectivas del trabajo están a partir de la página 326, pero si quieres ver todo el proceso y entender mas sobre el proceso de diseño del proyecto te invito a verlo completo.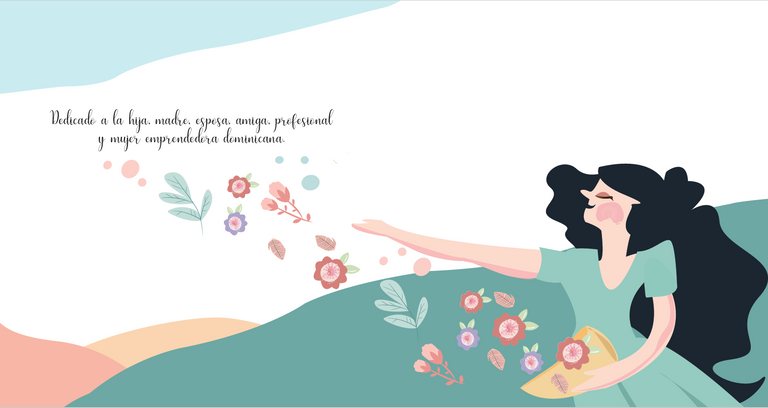 We also presented the video of the beginning, which is a tour of the entire installation so that they have an idea of how the project would look (the images of the presentation were much better, this is just a visualization to perceive the spaces)
Thank you very much for coming here, have a beautiful day.
See you next time and good vibes always.