Yeah, I missed a couple of days of posts. Things such as this happen when one is much busier than normal. Such is life.
Yet I am back today with a #lowlight, #lowkey, #caturday picture. I present to you: Silhouette Cat!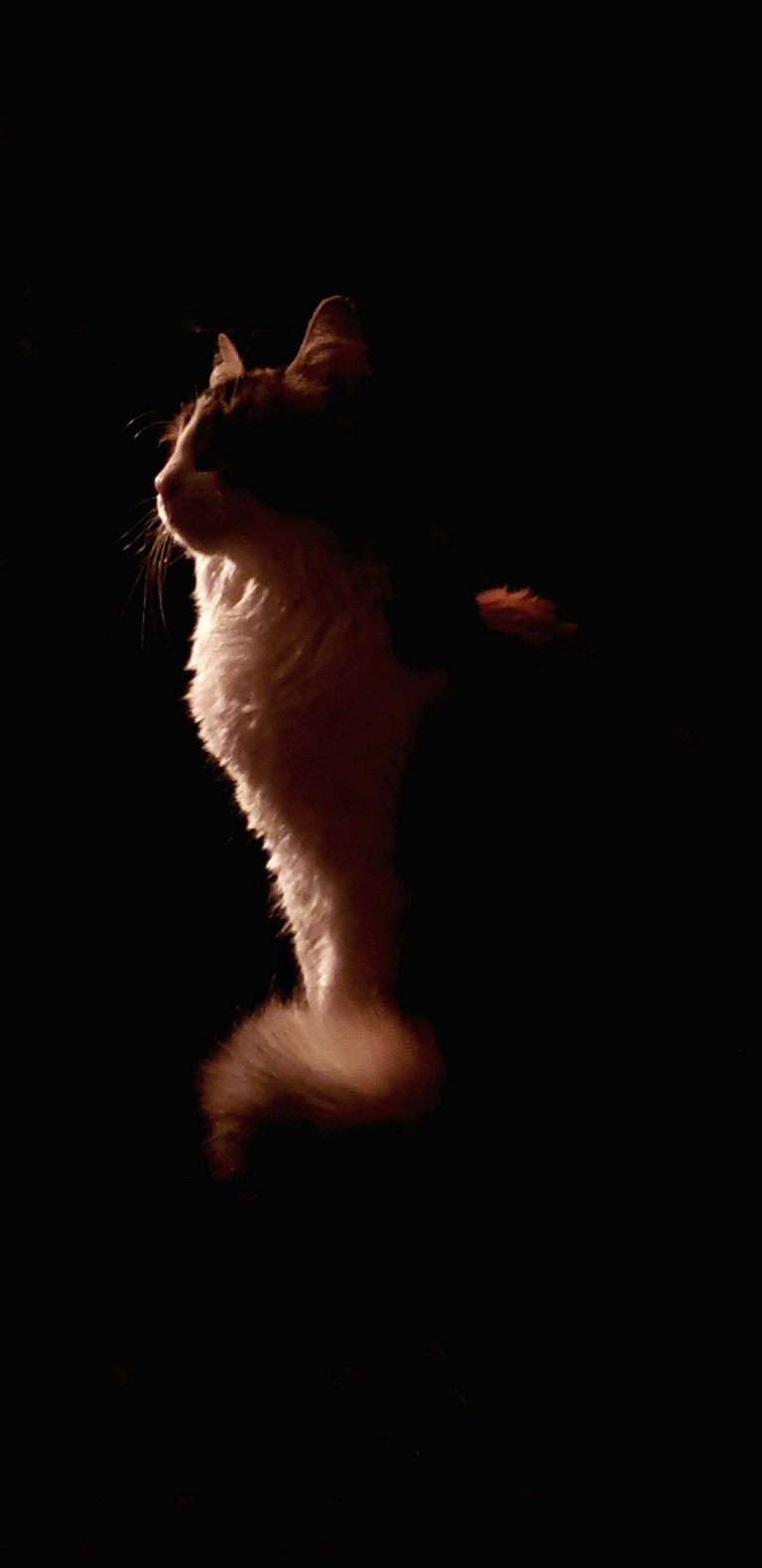 This is my favourite cat, and I call her such, much to the consternation of my boys. Tonight she decided to pose for me, and the lighting was just awesome. What a great cat.
Happy #caturday!
---
(c) All images and photographs, unless otherwise specified, are created and owned by me.
(c) Victor Wiebe
---
About Me
Amateur photographer. Wannabe author. Game designer. I dabble a little in a lot. General all around problem-solver and creative type.

Founder of Photo 52 weekly photography competition.

Expert generalist. Jack of all Trades.

Dad.
Tags I Use