Melonberry Green
Today's #teatuesday consisted of a new-to-me green tea, Melonberry Green.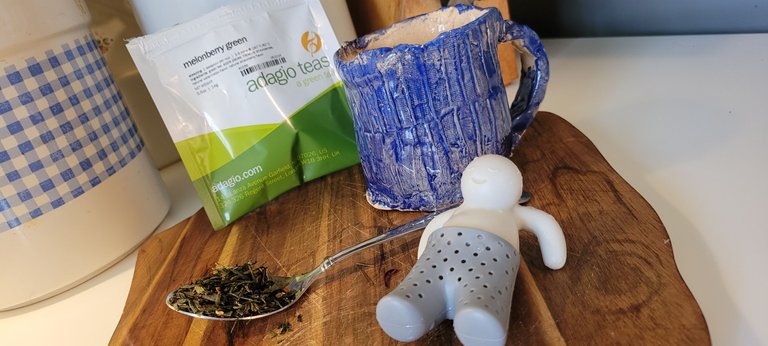 Melonberry Green is another Adagio tea, a company whose tea's I have really come to appreciate. The primary flavours in this tea are the apples, hibiscus, and strawberries. The ingredients do list watermelon, and I'm a big fan of watermelon, but it's light enough to not really be noticeable.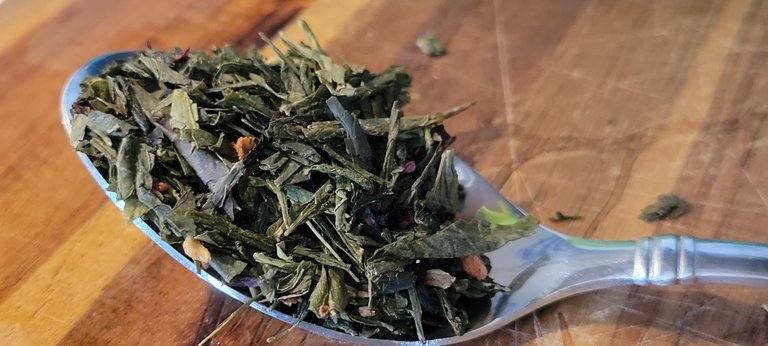 Like other Adagio teas, this tea is cut, not ground, and the fruit flavours come from pieces of actual fruit. It's a rather potent blend with only one teaspoon needed per cup. Despite the strength of the blend, the tea itself is a nice, light green tea, not bitter, yet not too terribly fruity sweet to make you want to pucker.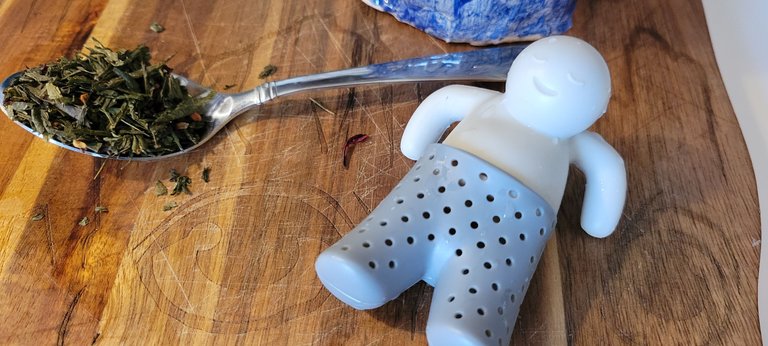 Honestly, it would probably have made a good iced tea, too; light and refreshing, particularly with all the outdoor work I have been doing lately. Alas, after my first cup, I made a pot of it and didn't have enough left to try it over ice.
My tea cup and strainer this time include my favourite tea cup - hand made by my youngest son - and my "chillin' dude" tea steeper. He looks quite comfy chillaxin in that mug.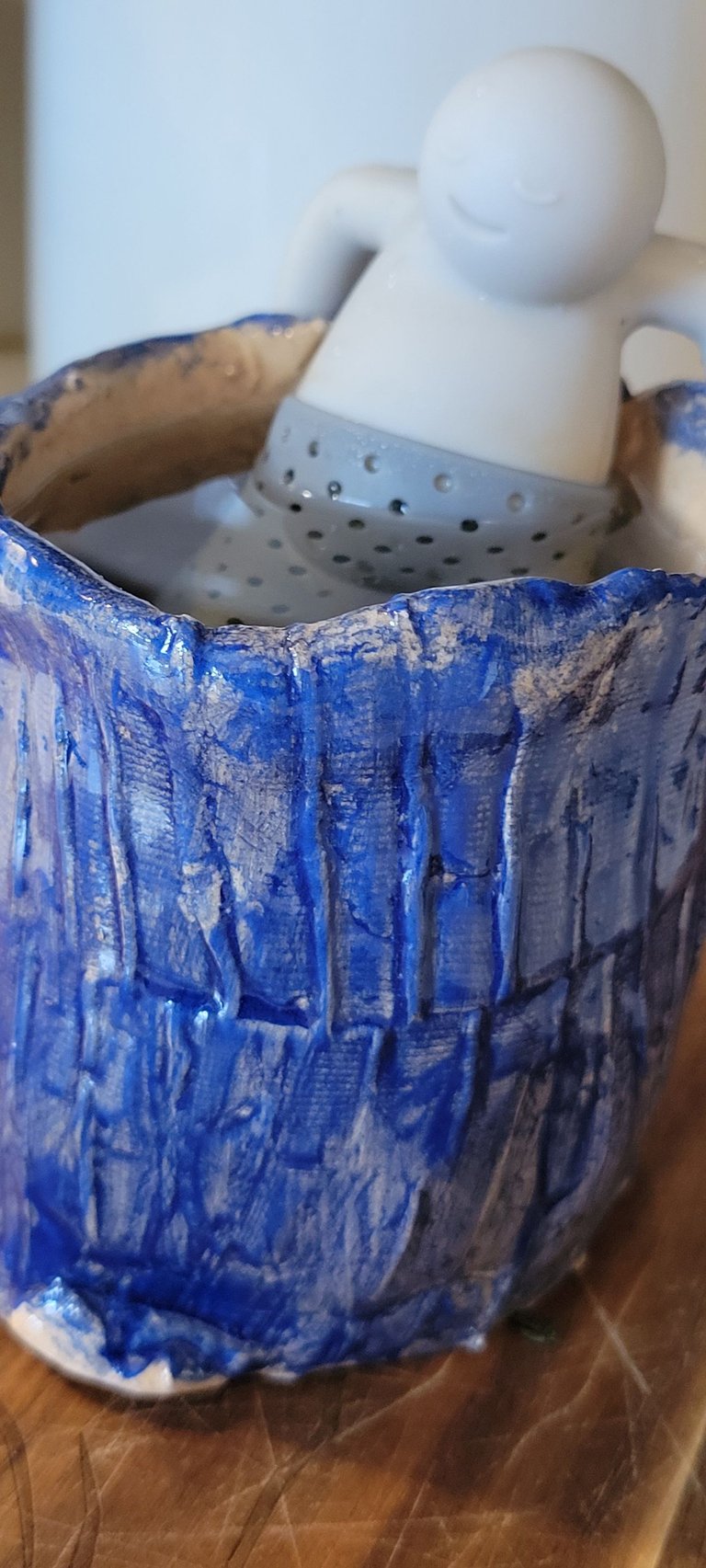 Adagio tea's have won me over. I'm not sure I'll ever be able to go back to store-bought tea, except perhaps to test with mixing with some of the herbs I'm growing.
---
(c) All images and photographs, unless otherwise specified, are created and owned by me.
(c) Victor Wiebe
---
About Me
Amateur photographer. Wannabe author. Game designer. Nerd. 
General all around problem-solver and creative type.

My Favourite Tags

---
---