MAKING OUR FIRST GARDEN // GROWING VEGETABLES
____________________________________ Hello Hivers__________________________________
It has been 4 days now since we moved with my boyfriend @knowhow92 on our new home and we were really busy setting up our stuff and make our place fulfilled. One of our top priorities was to make a garden in order to grow our own vegetables. It is actually the first time we are doing something like this we don't have any previous experience with gardening and we were really stoked about it.
---
---
The house is mainly surrounded by olive tress, lemon and orange trees for years now which are kinda indepented plants and don't need much water to survive. As you understand the soil at the ground is a bit dry and rough and it is not suitable to cultivate. Still we managed to spot
some parterrers which were used for flowers a long time ago and the ground is much softer.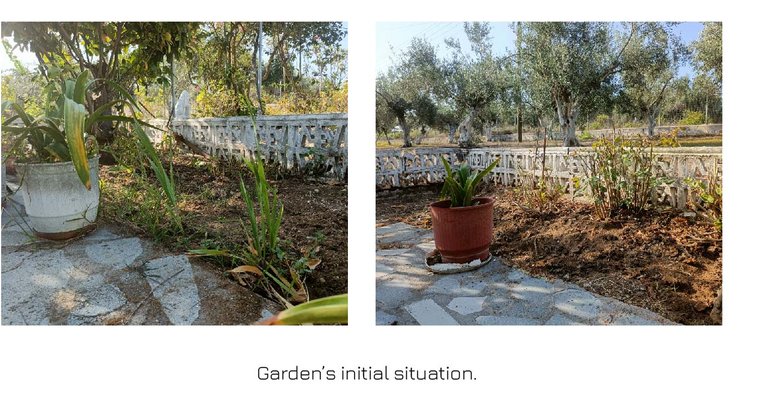 ---
Of course we had to get rid of the unnecessary grass and fallen leaves. There were many of them and it was quite challenging for us as "newbies". We must have thrown like 8 or 9 buckets of them.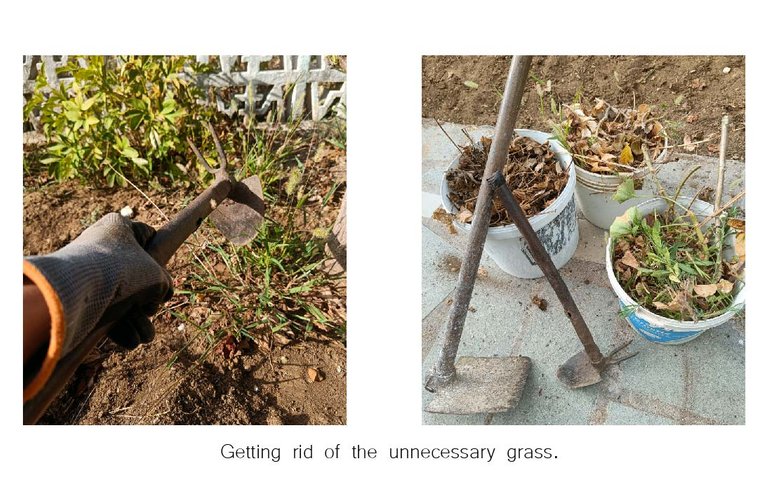 ---
We bought 30 roots of lettuce, 15 of celery and 50 green onions. My mother gave me some seeds of spinach and arugula. We also bought 6 bags of soil and some phosphorus as a fertilizer. The total cost was like 21$.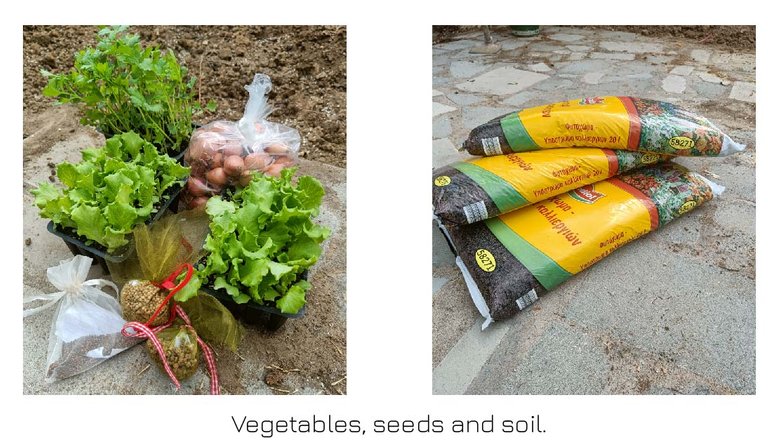 ---
We started by digging the ground to make the soil more cultivating. After that we throwed the phosphorus which is necessary for the healthy grown of the plants and for last we emptied the soil bags at the top.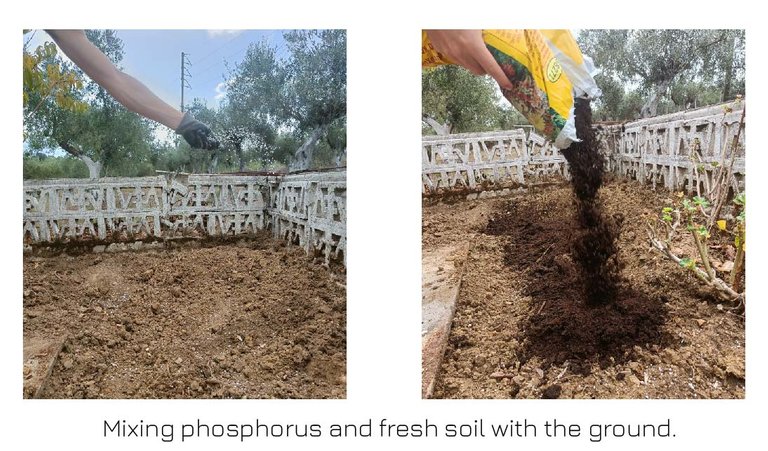 ---
Our next move was to water the ground and start mixing the 3 layers to prepare the right soil for our seeds. The ground immidiately became much better than before.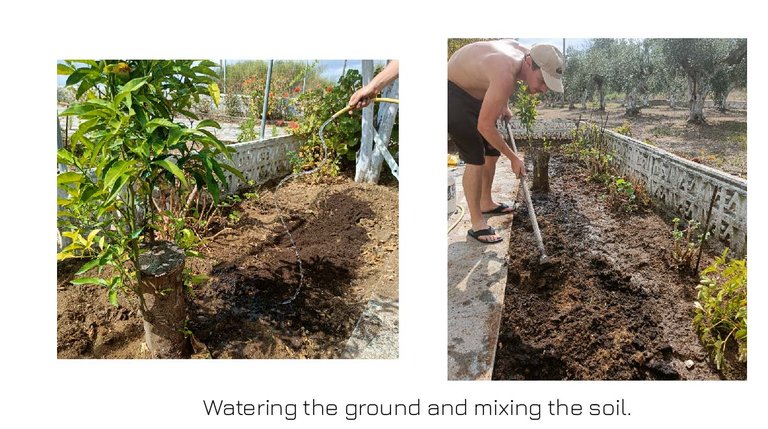 ---
We planted the lettuce roots with some space between them in order to grow big. Between them we also put some green onion which does not require much space to grow and also doesn't affect lettuces. Next to them we planted some spinach seeds.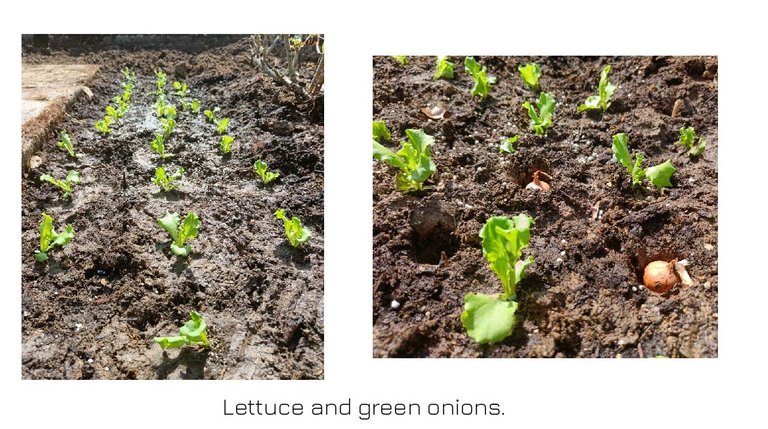 ---
At the other parterre we planted the celery roots and also some green onions between them. Next to them we thew some arugula seeds which my mother told me that since they are grown they throw themselves seeds all the time. Amazing nature, right?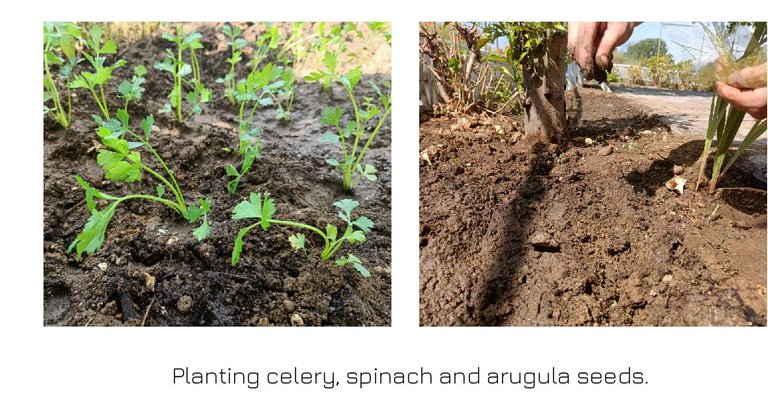 ---
Here are our two parterres at the current situation after we took care of them. Looks much better than before and of course is some months it will look amazing when our first vegetables grown.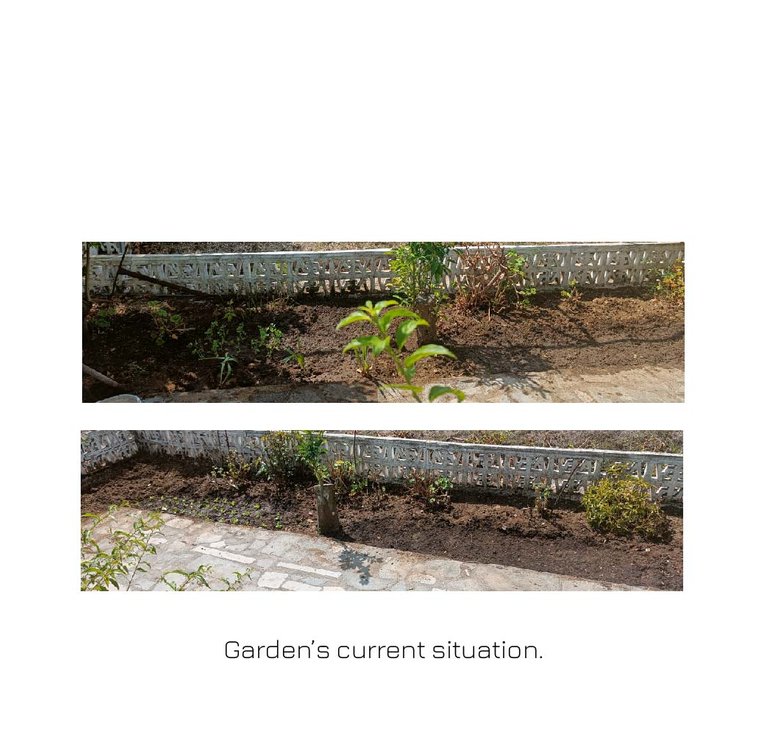 ---
Taking care our garden and planting today was a really great experience. We both felt good for trying something tottaly new and we achieved a lot today. This is a small step to become a little bit more indepented by growing our own veggies and also know where our food is coming from. For now I am super curious and just looking forward to watch them grow day by day.
---
Do you have a garden? Do you grow your own vegetables? I would love to hear any tips or suggetions about gardening from you. Also is there anything else we could plant this time of season? Write me your opinion at the comments.
Thank you all for stopping by, I wish you have a great day!

---
---