Just a little story...
A young boy who was driven by passion and determined to succeed, who loves football and gives quality time to it, in order to succeed and become a football star.
At grass root level, he took part in series of football trainings; he did all he could to succeed.
---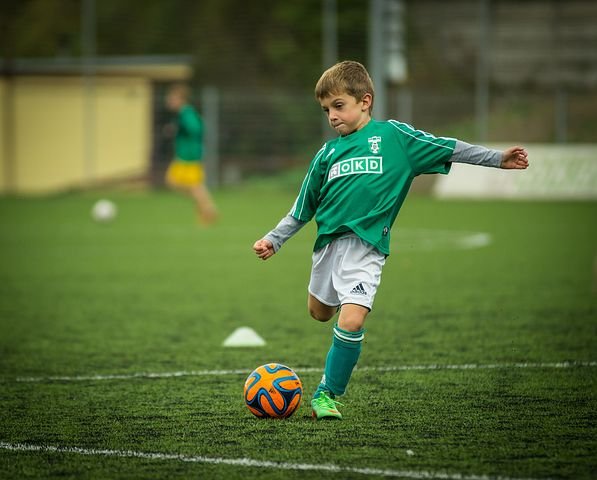 Source
---
One day, he had admission to study Computer Science in the University. While in school, he joined another football club still pursing his dream of becoming a football star. He never gave up that particular dream.
---
On one of the training sessions, a professional football team scout came around and while watching, he admired the style of play of this young guy so, he decided to give him an opportunity in the professional team. Now, that's what he was praying for and it came to pass. You can imagine how excited he was.
In view of this, he prepared to travel out of his country for this dream that came true. While preparing to travel, there was a divine set up for him to know someone he never knew, a personality he so much needed to succeed in his life and career.
A preacher of the gospel came to him to introduce Jesus Christ to Him. And guess what? He took it for granted and paid no attention to the message, saying does it really matter?
So, he left alone, not because he didn't have someone but because he didn't have Jesus, he felt he could do it alone without Jesus, he felt he didn't need Jesus to succeed in his career; He refused to do it with Jesus. How sad!
---
Getting to his destination, he put in his best effort, passed his first trial, passed the second and he was qualified to take up his first challenge in a professional football match.
However, something terrible happenned to him that only required divine intervention. He fell seriously ill, all medical attentions given to him proved abortive. He didn't know how to pray or draw the attention of Jesus to this matter. So, he was forced to come back home not because God didn't love him but because he refused to do it with Jesus.
---
Moses said to God, "if your presence doesn't go with me,then I go no where Exodus 33:15. According to this scripture, Moses would not have overcome Pharaoh and the Egyptians, if the presence of God didn't go with him.
---
The success you are looking for can only be found in Christ Jesus. Bible speaking in Philippines 4:13 says "I can do all things through Christ that strengthens me, meaning that all things can be done through Christ Jesus. We need Jesus in our life.
---
That young boy refused the free gift of doing it with Jesus and as such he encountered crisis and set back in his career. If only he carried Christ along with him, he would have had victory over that trick of the devil.
---
Beginning from now, learn to do it with Jesus. That business can succeed with Jesus, you can achieve that your dream with Jesus Christ, you can become that star with Jesus, learn to do it Jesus.
---
Stay blessed, and enjoy God in your daily living.
---
This is my first post in the Christian fellowship community, I have learnt so much about this community and I know it places priority on spreading the gospel of Jesus. I'm so excited to be part of this community and I hope I have a place here.
---