Greetings brothers of the Faith in Jesus.
"Therefore, let us approach with confidence the throne of grace, to receive mercy and find grace for help at the right time" (Hebreos 4: 16).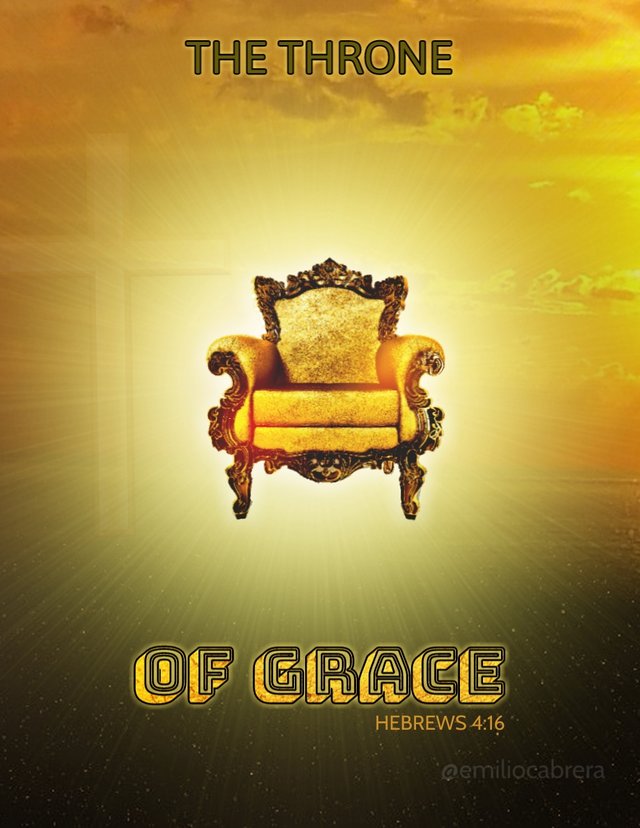 The writer of Hebrews invites us to confidently go to the throne of grace. This speaks of our perennial need for prayer and attitude in prayer itself, that is, it is necessary to pray with confidence. Coming to the throne of grace is also having intimacy with God, worshiping him, fearing him and practicing his conscience in our daily life, in a genuine devotion and vigilance. The reason for this is: "to receive mercy and find grace for help at the right time."
I like to see these words together: Grace and mercy. The Lord's mercy is the cause of not being consumed. Through his mercy we do not receive the evil that we deserve, there is always a mitigation that saves us from the correct measure that corresponds to the intensity of our failures. The mercy of God, therefore, is received in the disproportionate nature of his discipline towards us, and his grace, we find it in him by his constant acts of kindness in our lives. However, there are no requirements to receive it as if we could attract our divine eyes by our own efforts. What dignifies us is to be found in Christ, after all, we are accepted in the beloved, in his holy son Jesus (Eph 1.6).
If what dignifies us is found in Christ, what would be or what would be the paths and steps for such a position? All that is required of us is to be near the throne of grace, after all, no matter how much God dispenses his gifts, it is necessary to want to receive them through a position of faith in Him. Continuing, the writer says that grace and mercy are for opportune occasions. In other words, it is a time of spiritual battle, a time of material need, a time of sickness and pain, a fight against unemployment, anxiety, persecution, existential grief, sadness, and even a time of temptation. , when the invitation to sin is present. These are the moments that for us form the opportune occasion in which we want and need the Lord's mercy and grace.
However, the time is ripe for us all to easily discern him, as we are used to seeking the Lord only when he comes, we cannot get the message that tells us to confidently approach the throne of grace before battle. This is the writer's message to the Hebrews that has the following present-future sequence: "Come closer" is something for the present and a timely occasion, something unpredictable and that refers to "tomorrow".
God bless you..!!