#< center>Bienvenidos!
Salmo 37:1-13


1 No te impacientes a causa de los malignos,
Ni tengas envidia de los que hacen iniquidad.
2 Porque como hierba serán pronto cortados,
Y como la hierba verde se secarán.
3 Confía en Jehová, y haz el bien;
Y habitarás en la tierra, y te apacentarás de la verdad.
4 Deléitate asimismo en Jehová,
Y él te concederá las peticiones de tu corazón.
5 Encomienda a Jehová tu camino,
Y confía en él; y él hará.
6 Exhibirá tu justicia como la luz,
Y tu derecho como el mediodía.
7 Guarda silencio ante Jehová, y espera en él.
No te alteres con motivo del que prospera en su camino,
Por el hombre que hace maldades.
8 Deja la ira, y desecha el enojo;
No te excites en manera alguna a hacer lo malo.
9 Porque los malignos serán destruidos,
Pero los que esperan en Jehová, ellos heredarán la tierra.
10 Pues de aquí a poco no existirá el malo;
Observarás su lugar, y no estará allí.
11 Pero los mansos heredarán la tierra,
Y se recrearán con abundancia de paz.
12 Maquina el impío contra el justo,
Y cruje contra él sus dientes;
13 El Señor se reirá de él;
Porque ve que viene su día.


RVR 1960
---
---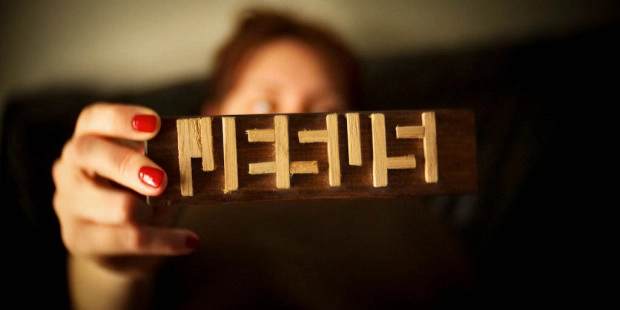 Fuente
---
---
Desde nuestra época de colegiales, comenzamos a sentir el rigor de la arrogancia de algunos de nuestros compañeros de clase, aprendiendo muy temprano, que esta clase de actitudes muchos ganaban el respeto, la admiración y hasta el miedo, cuando se hacían sentir con amenazas y gritos, ante la actitud pasiva de sus victimas. En ocaciones la mansedumbre es comparada con pusilanimidad, debilidad o falta de carácter; el señor Jesús nos enseñó a ser mansos y humildes de corazón, no actuando pasivamente en este mundo, ni congeniando con el pecado, pues él mismo confrontó con valentía la injusticia de su tiempo, para desteñir nuestras sucias vestiduras, con el bálsamo de la verdad. Antes de seguir pasando por alto la conducta reprochable de algunos integrantes de su familia. Sus amigos o cónyuge,queriendo demostrar con ello su docilidad; recuerde que también podemos ser sumisos y tener coraje y amor para llamar las cosas por su nombre, no para herir, sino para que reconozcan un día sus errores, y de paso usted disfrute de abundancia de paz.
Ahora bien, si a adoptado por mantenerse al margen de las confrontaciones para poder ganarse el afecto de los demás; esta clase de actitud no es la mansedumbre que proviene de Dios, porque aquellos que son controlados por su Santo Espíritu, son capaces de actuar y responder ante las injusticias, confrontando el pecado con amor, para que las vidas de otros un día sean transformadas y guiadas por los principios de la palabra de Dios.
¡Con humildad se confronta el pecado!
Inspirado en la lectura alimento para el alma
Gracias por tu visita!
---
---
---
English
Reading in Psalms37: 1-13
From our school days, we began to feel the rigor of the arrogance of some of our classmates, learning very early that this kind of attitude earned many respect, admiration and even fear, when they made themselves felt with threats and screams, at the passive attitude of their victims. At times meekness is compared to pusillanimity, weakness, or lack of character; The Lord Jesus taught us to be meek and humble of heart, not acting passively in this world, or congenial with sin, because he himself bravely confronted the injustice of his time, to discolor our dirty clothes, with the balm of truth . Before continuing to ignore the reprehensible behavior of some members of his family. Your friends or spouse, wanting to demonstrate your docility; Remember that we can also be submissive and have the courage and love to call things by their names, not to hurt, but to one day recognize their mistakes, and in the process you enjoy an abundance of peace.
Now, if he has adopted to stay out of confrontations in order to gain the affection of others; This kind of attitude is not the meekness that comes from God, because those who are controlled by his Holy Spirit, are able to act and respond to injustices, confronting sin with love, so that the lives of others will one day be transformed and guided by the principles of the word of God.
Sin is humbly confronted!
Inspired by reading food for the soul
Thanks for your visit!