WELCOME BACK TO MY HIVE BLOG
Hi my beloved hive friends : welcome back again with my post for today is about Afternoon rainy weather at my shop.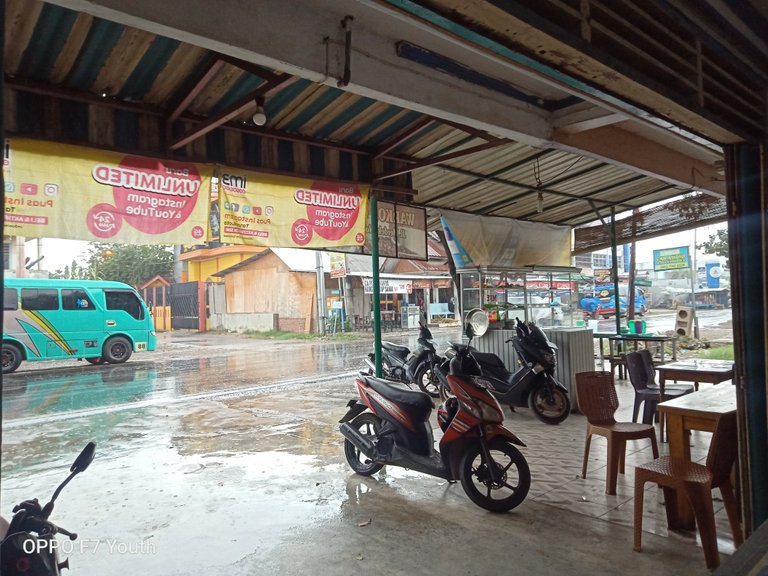 It was raining in the afternoon, to be precise in front of my father's shop, the weather like this was nice to rest at home while lying in the room, (on the mattress). But eating noodles is also delicious, I can only eat noodles while watching movies on the computer, this is also as well as I guard the shop, I can only enjoy the atmosphere just like that.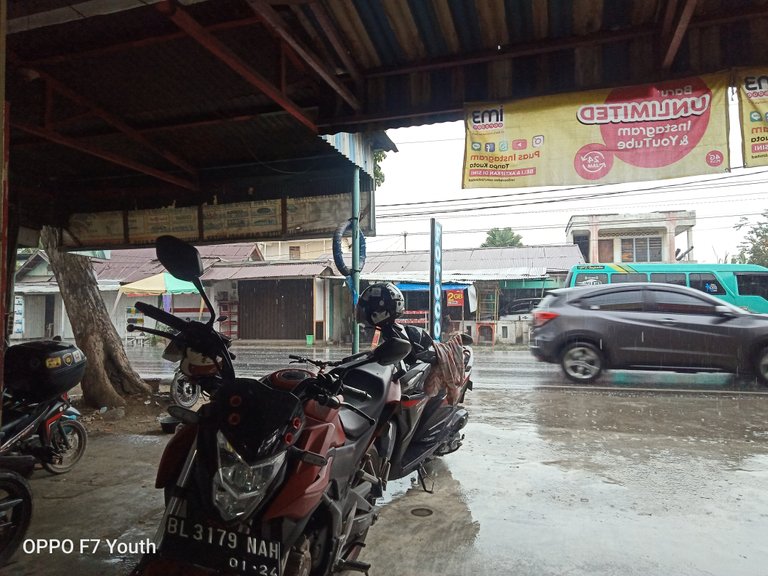 Weather like this is something I like, because weather like this rarely happens, except when it's the rainy season, but taking a shower might be a fun thing too, not only fun, but also can get rid of our sins so far. All this must be done with prior intention.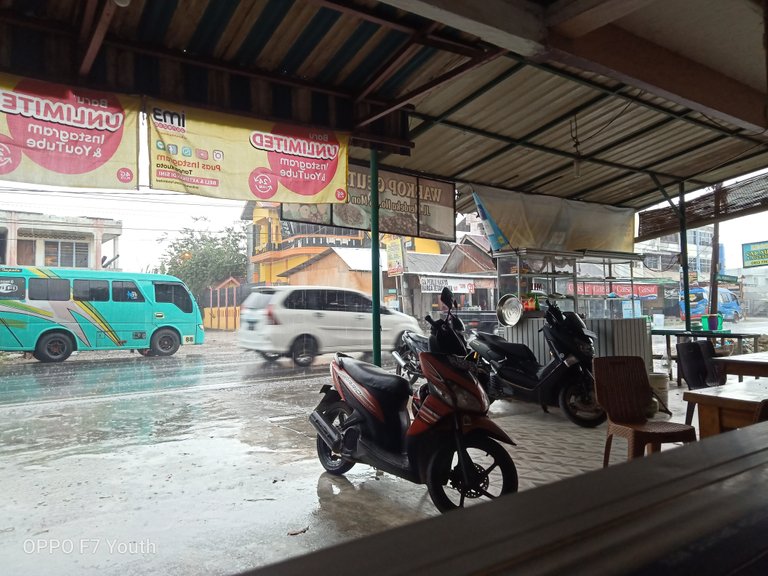 I just do my usual habits, only I only eat noodles, that's because I want to eat it too much, because I let myself down, every time I eat noodles, my stomach must have a problem, and it depends on what is the problem, sometimes it hurts a lot or is just sick.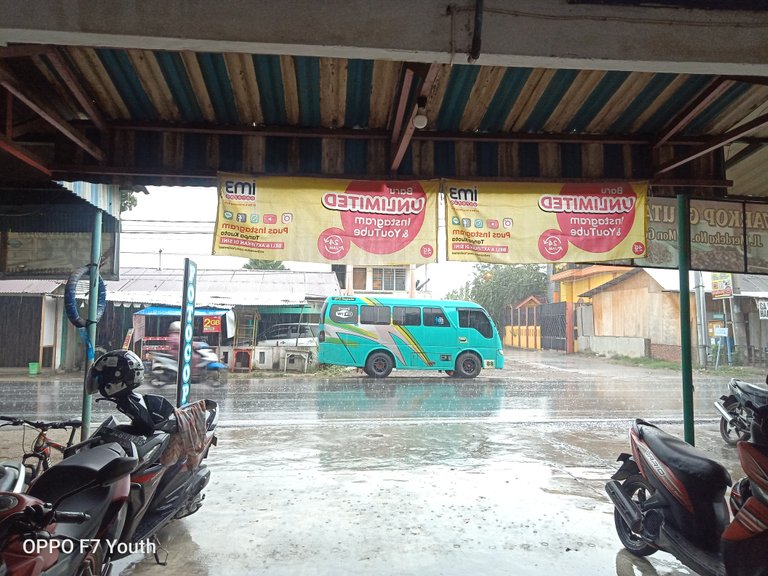 Enjoy the weather like this, because we rarely can feel it.
THANKS FOR VISITING MY BLOG