What's up guys?
I wish that you are all well and enjoying a beautiful day. Welcome to my another post guys.
I am very happy today. I don't know why I am so much happy. It is true that happiness is one of the greatest achievement of our life. But, when you are happy, it is not important why you are happy. Because it is time to chill.
Happiness is the thing which is one of the most valuable thing for all of us. Happiness is fully dependent on our mind. If the mind is not well, we can't be happy. We can be happy by controlling our mind. There are a lot of things in our world. But, all things are not good for us. So, we should be careful at the time of deciding our works. Because, If you take any wrong decision, you can lost your happiness.
We are human. Every person has different choice to earn happiness. My choice is playing cricket and football and I also very fond of travelling. Travelling to different places is my hobby. I always try to visit in different places to see the natural beauty. Everyday in the afternoon I go for a walk to refresh my mind. Seeing natural beauty is amazing. So, I go to the north side of our village. It is an awesome place with the full of natural beauty.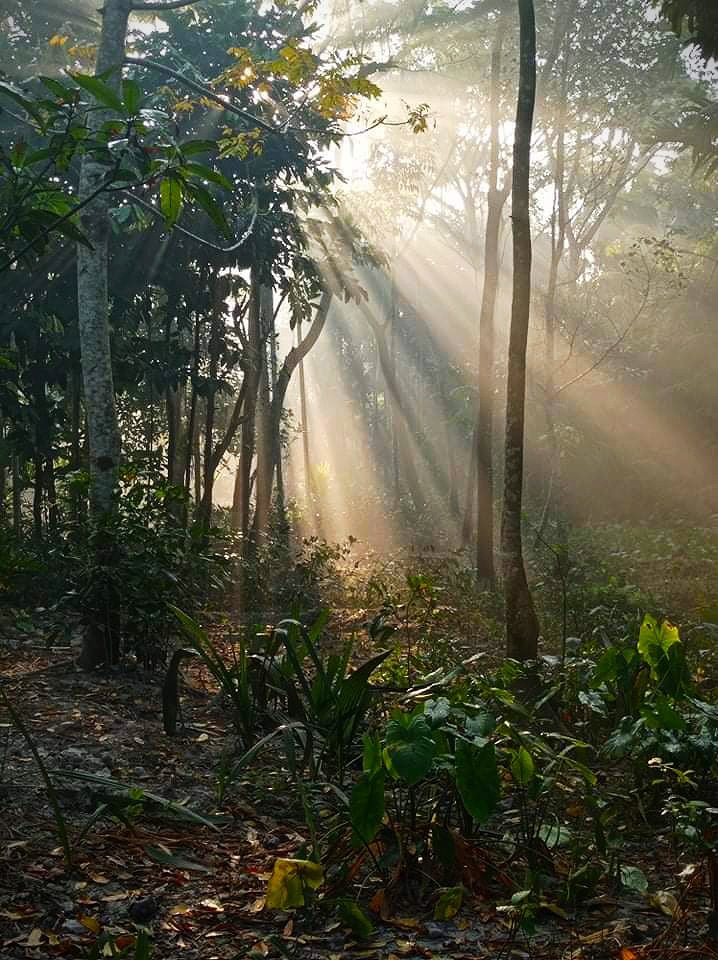 There are different types of trees here. It is look like a small forest. When the sun rays fall on this forest, it looks awesome. There are a lot of birds. They always sing beautifully. It is also awesome to hear. That's why, my mind want this type of forest. Whenever I feel bore or get tired, I go here for a while. It help's me to refresh my mind with full of joy. The nature gives me energy to complete my work.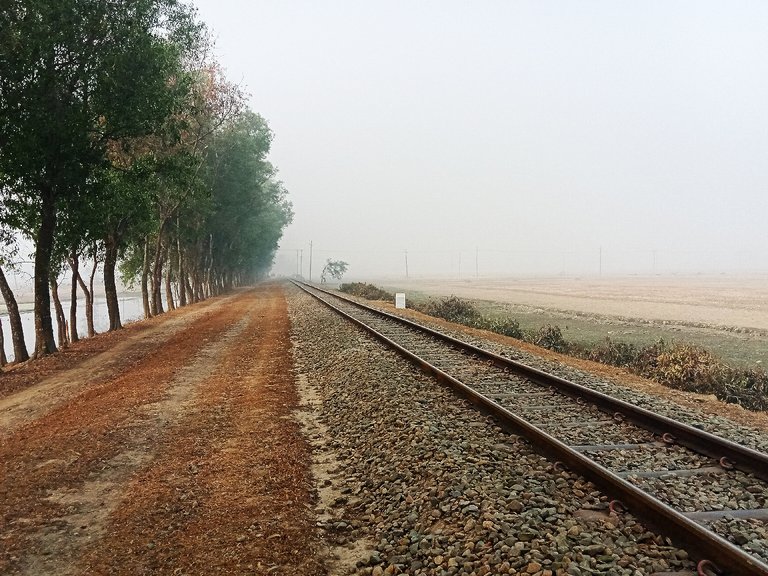 There are a beautiful place after the forest. It is a railway. The both side of this railway is awesome. There are a lot of small and big trees on the both side of it. There are a lot of paddy and wheat fields on one side and lots of houses and some agricultural land on the other side of this railway.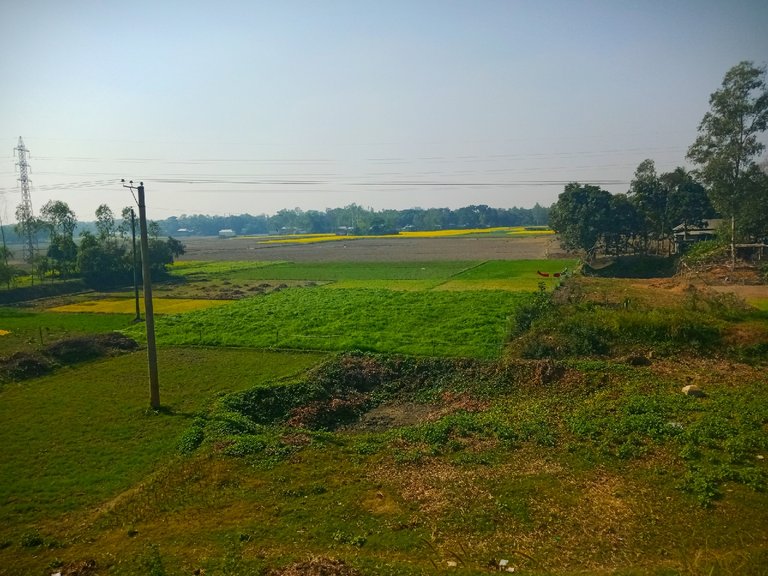 I took this photo yesterday so that I can share the beauty of my village to others. I always love my village. I always proud of it. Because, the natural beauty of my village always helps me to get rid of tensions.
That's why, I am very happy now guys. People say that nature helps to make the mind better. I am fully agree with this. I am the great example of it.
I always love photography. That's why I captured some photos. I don't know how beautiful my photography is. But, inshallah, you can understand my writing.
No more today guys. I wish you all enjoyed my post. Don't forget to leave a comment. Inshallah, I will come back with another post soon. Stay safe and be happy.