See the traditional process of making acoustic guitars in Aceh, Indonesia
Hello Hiver Everyone
How are you all today, I hope you are doing well wherever you are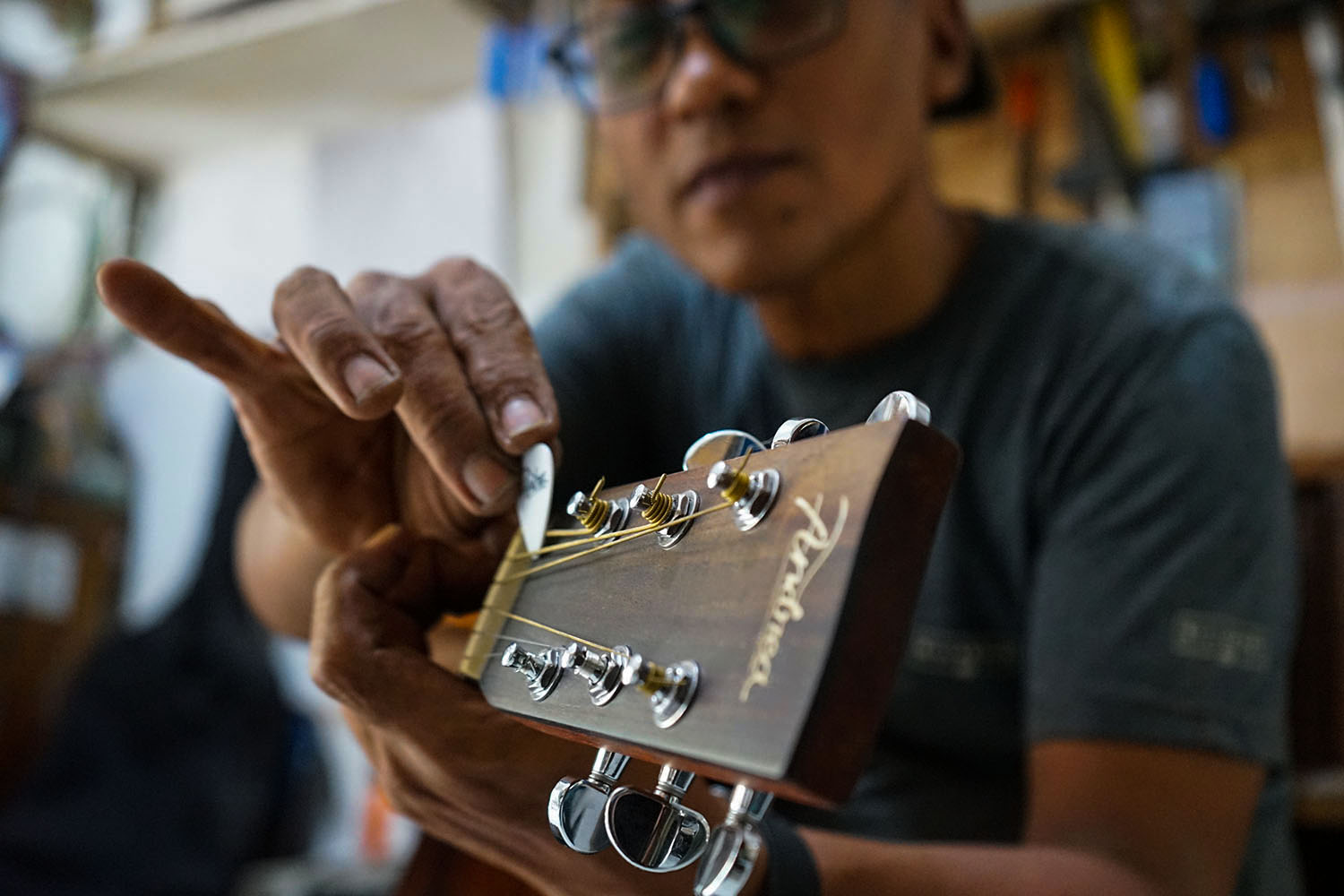 This time I want to share the story of a guitar craftsman in my area. The man whose full name is Adnan and is also a father who has two children has succeeded in becoming a craftsman and entrepreneur in making acoustic guitars in his area.
Kali ini saya ingin membagikan kisah tentang seorang pria pengrajin gitar di daerah saya. Pria yang memiliki nama lengkap Adnan dan juga seorang ayah yang memiliki dua anak sukses menjadi pengrajin dan pengusaha pembuatan gitar akustik di daerahnya.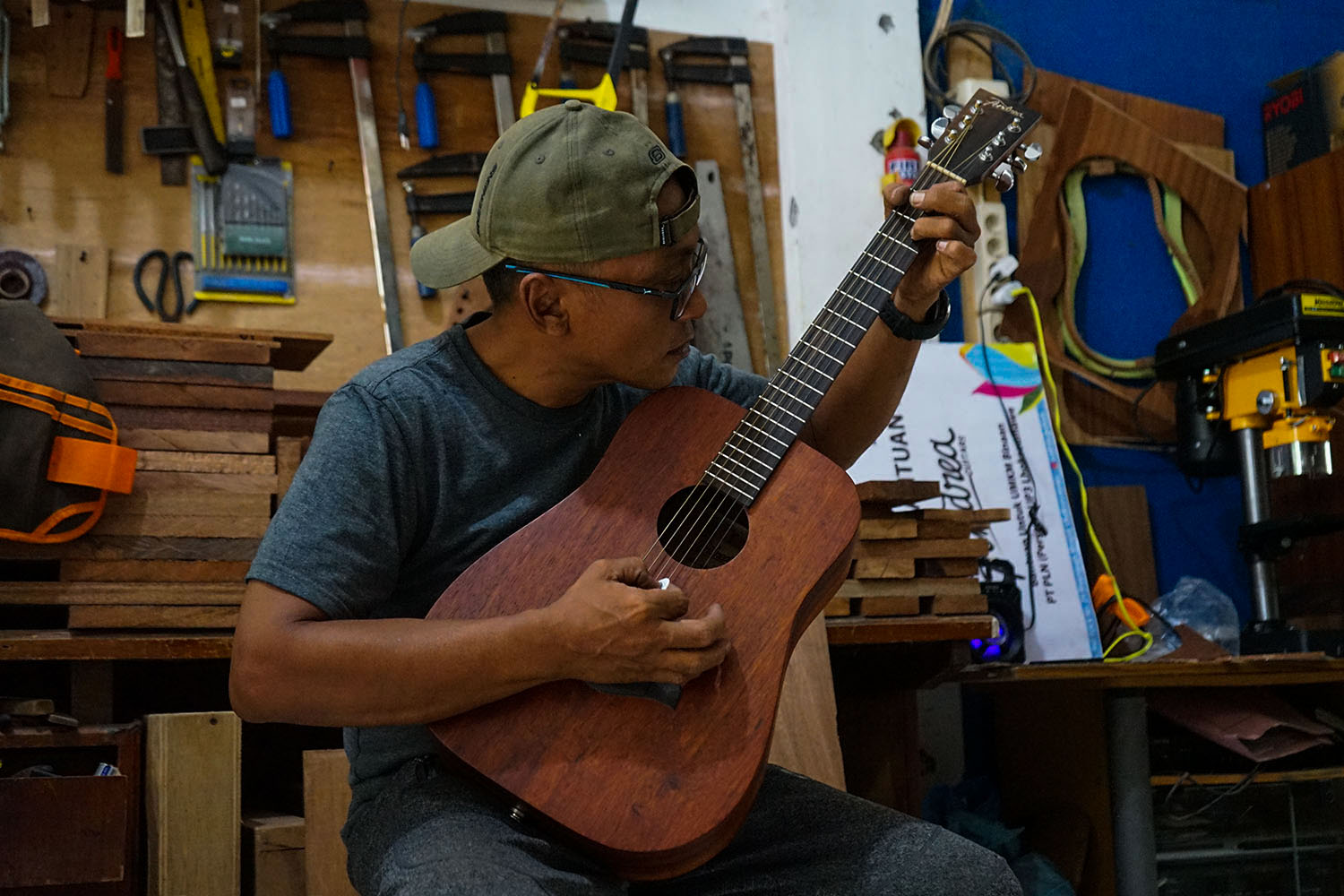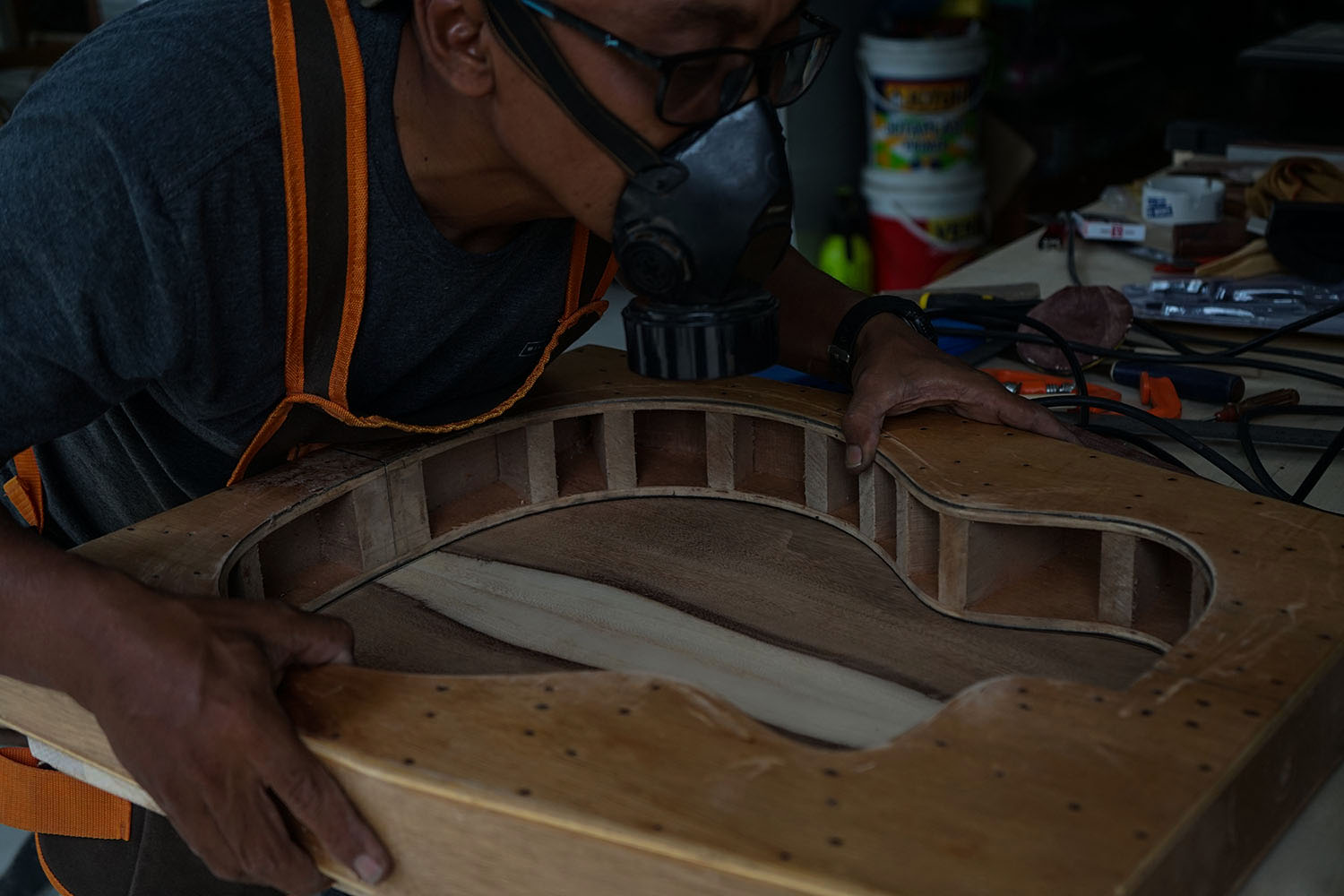 Starting from a hobby of playing guitar-type music, now the man can assemble his own guitar with the best raw materials available in his own area. Armed with knowledge learned from various sources on the internet. This man can produce an acoustic guitar that can compete in the market. Even the sales of his guitars have very fast prices. Yes, because the materials used can only be found in Aceh, Indonesia.
Berawal dari hobi bermain musik berjenis gitar, kini pria tersebut bisa merakit sendiri gitar dengan bahan baku pilihan terbaik yang didapatkan di daerahnya sendiri. Berbekal ilmu yang di pelajari dari berbagai sumber di media internet. Pria ini bisa menghasilkan gitar akustik yang bisa bersaing di pasaran. Bahkan hasil penjualan gitar buatannya pun memiliki harga yang sangat fantastic. Ya, karena bahan yang digunakan hanya bisa didapatkan di Aceh, Indonesia.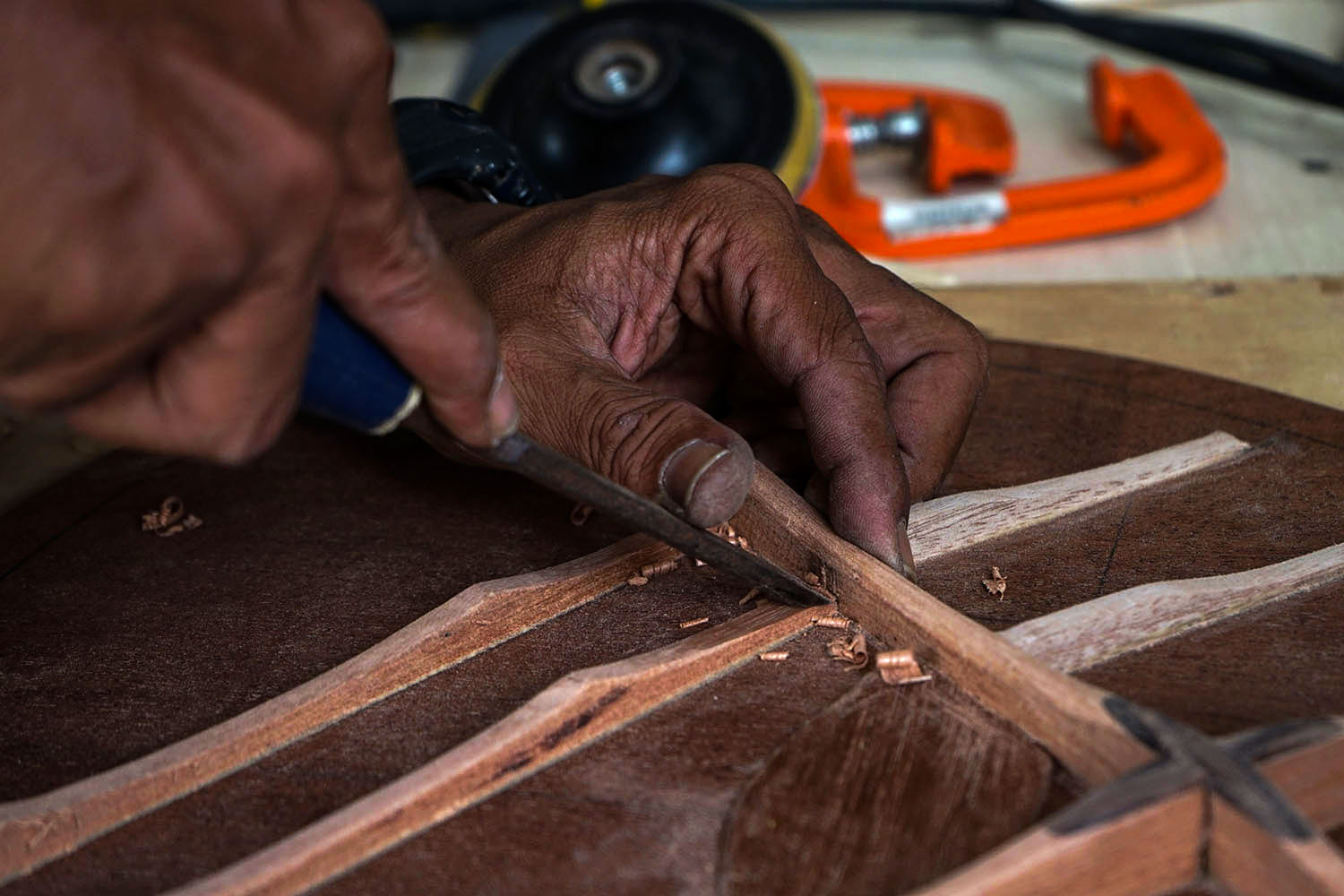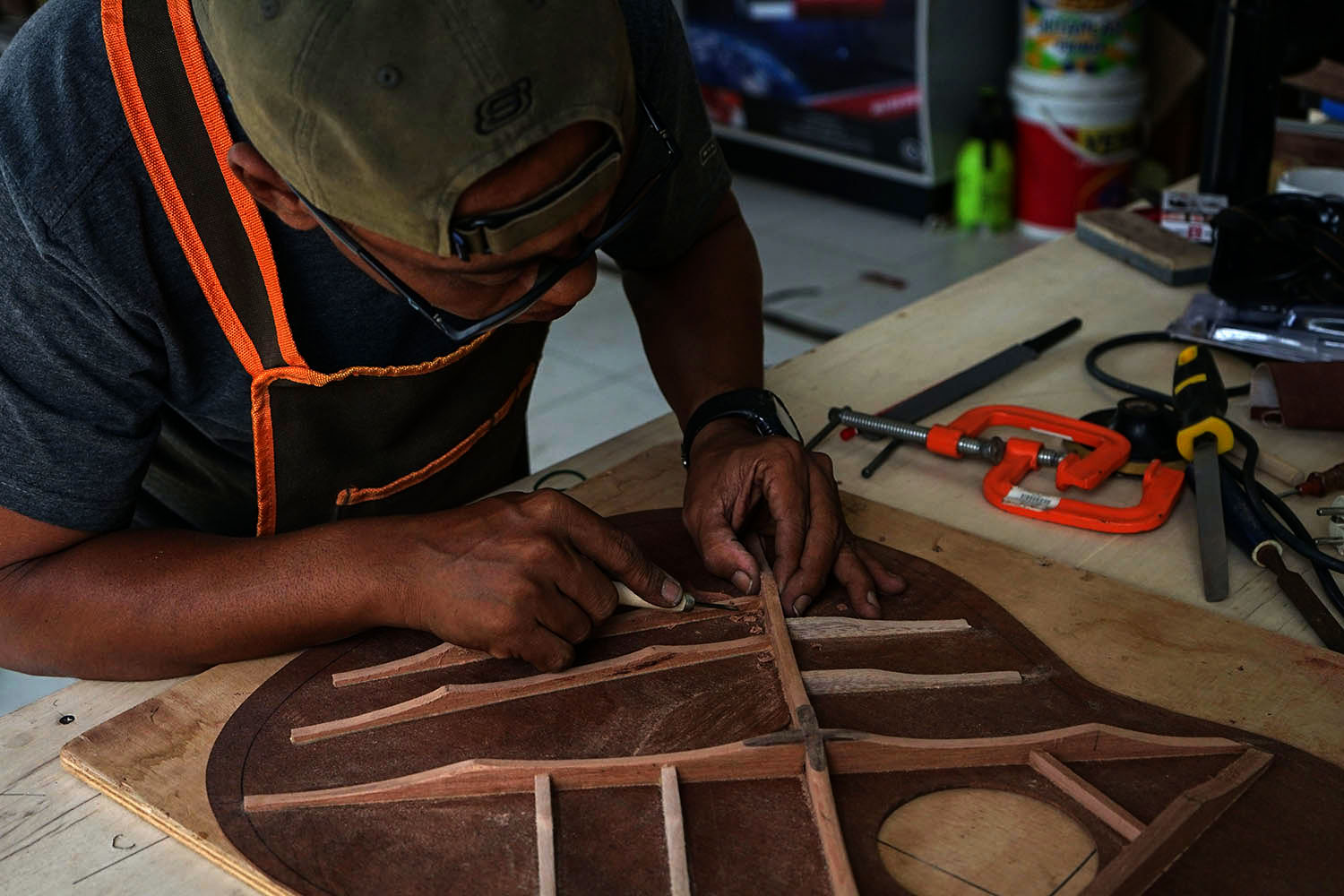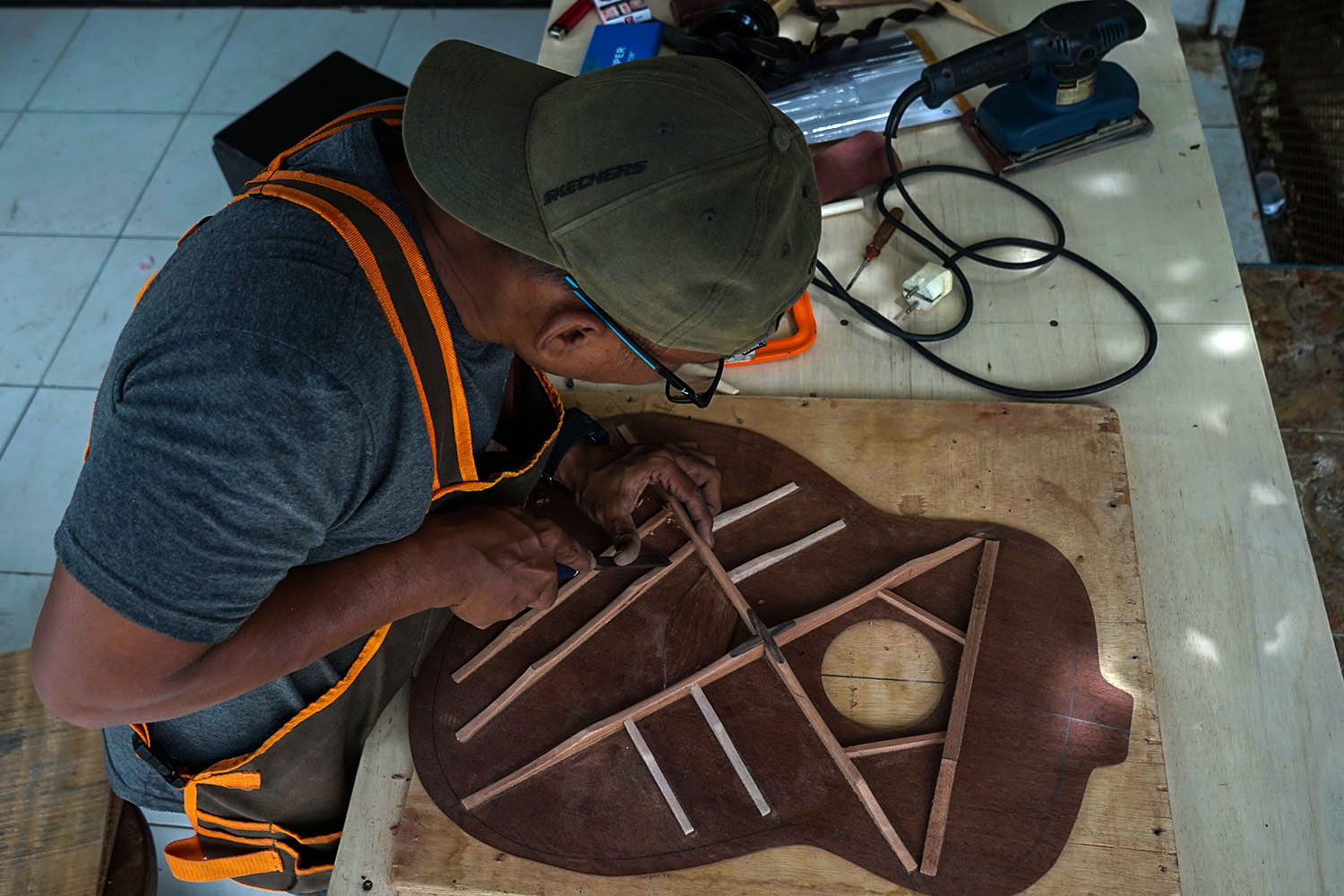 Initially I got information about this man from various online media. So today I was able to witness for myself this man assembling a guitar at his house. What's unique is that the equipment used in the process of making this acoustic guitar is simple. But it can produce the best quality acoustic guitar.
Awalnya saya mendapatkan informasi tentang pria ini dari berbagai media online. Jadi hari ini saya langsung bisa menyaksikan sendiri pria ini merakit gitar di rumahnya. Yang uniknya, peralatan yang digunakan pada proses pembuatan gitar akustik ini adalah peralatan yang sederhana. Namun bisa menghasilkan kualitas terbaik gitar akustiknya.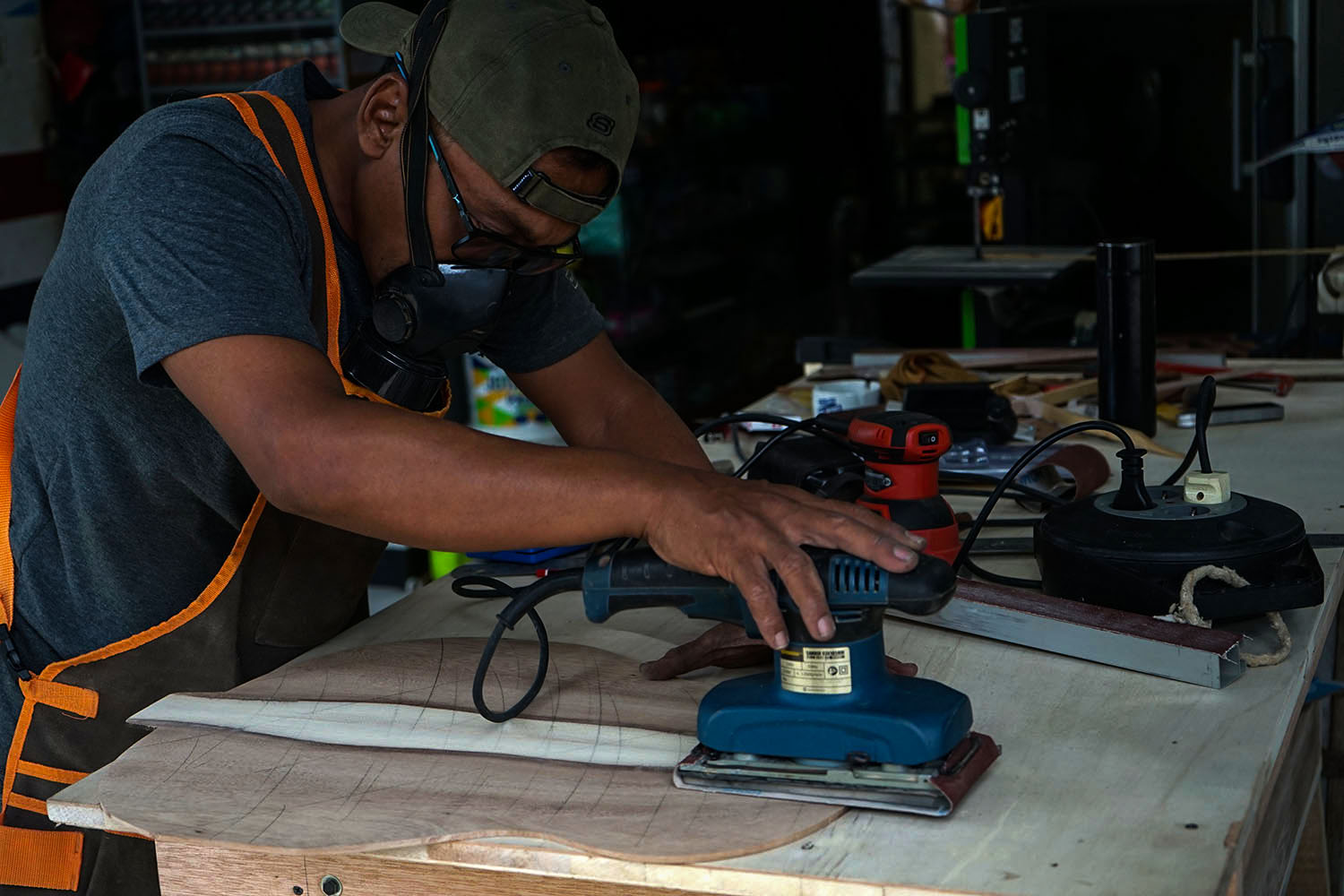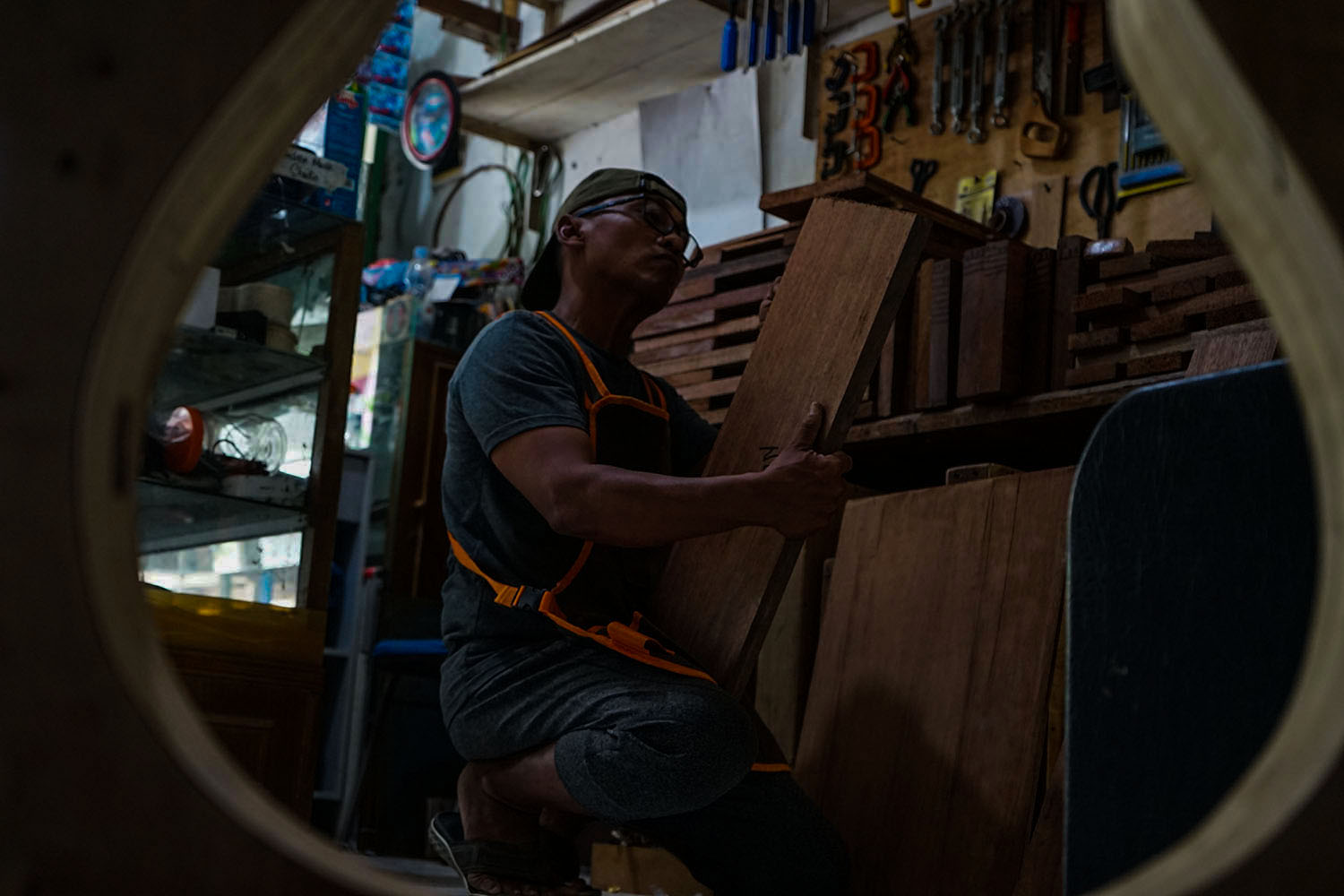 As usual, I always interview every object that I photograph. According to him, the acoustic guitar he made was sold at a price of 5 - 10 million. Well, this price depends on the buyer. If the customer wants to use good raw materials. Then the price will also be even more expensive.
Seperti biasa, aku selalu mewawancara setiap objek yang saya foto. Menurutnya, gitar akustik hasil pembuatannya dijual dengan harga 5 - 10 Juta. Nah, harga ini tergantung pada pembelinya. Jika pemesan ingin menggunakan bahan baku yang baik. Maka harganya juga akan lebih mahal lagi. "ujarnya"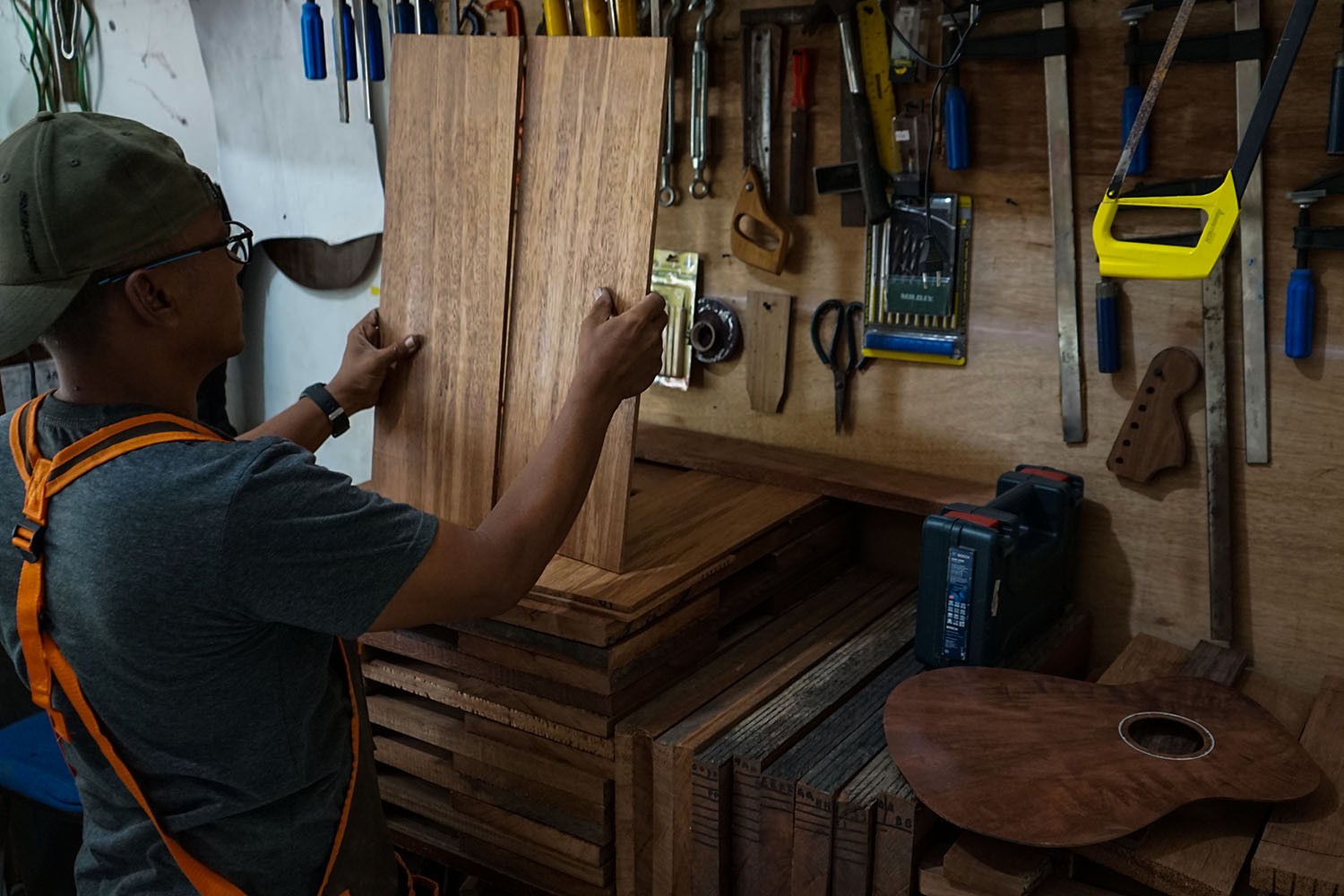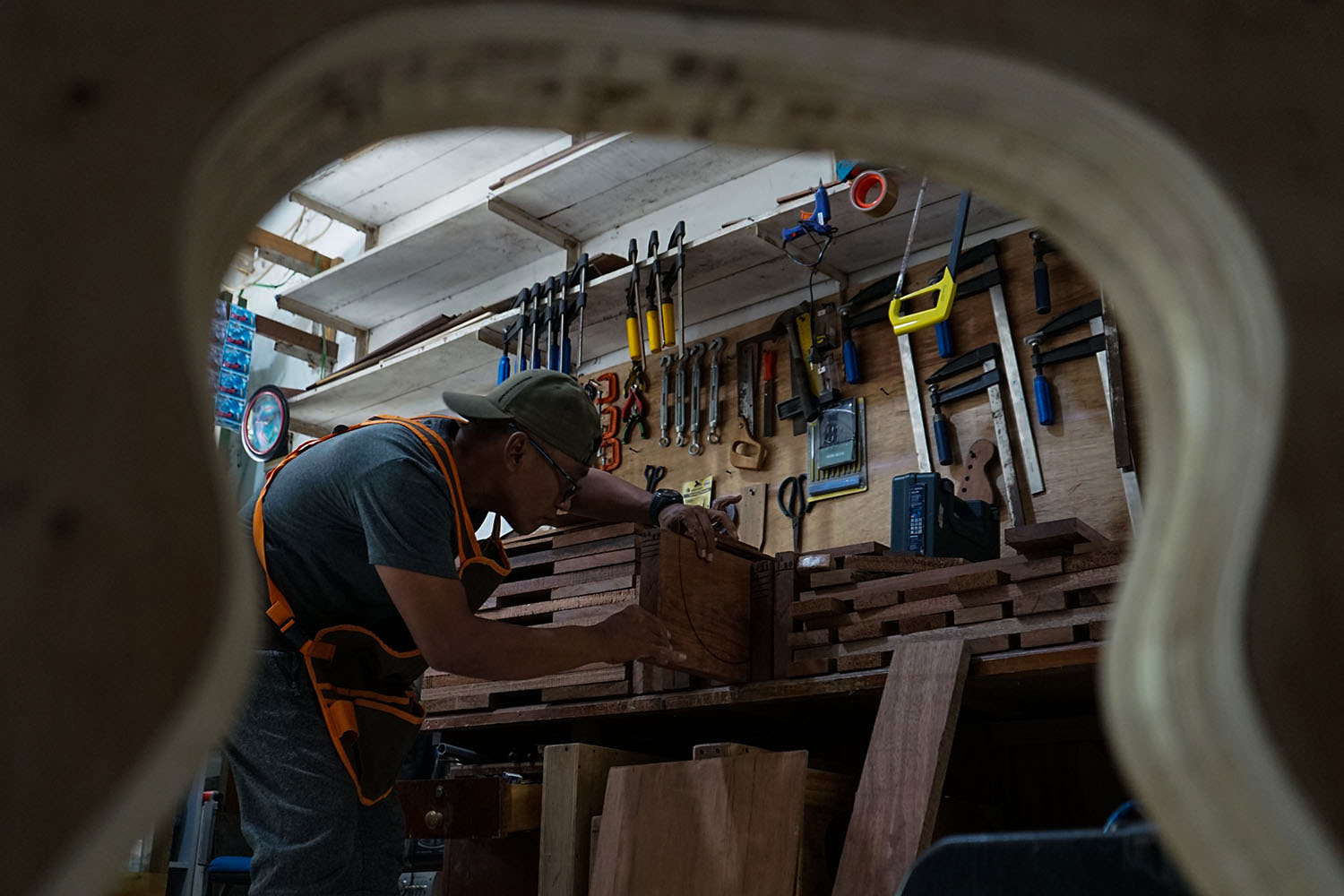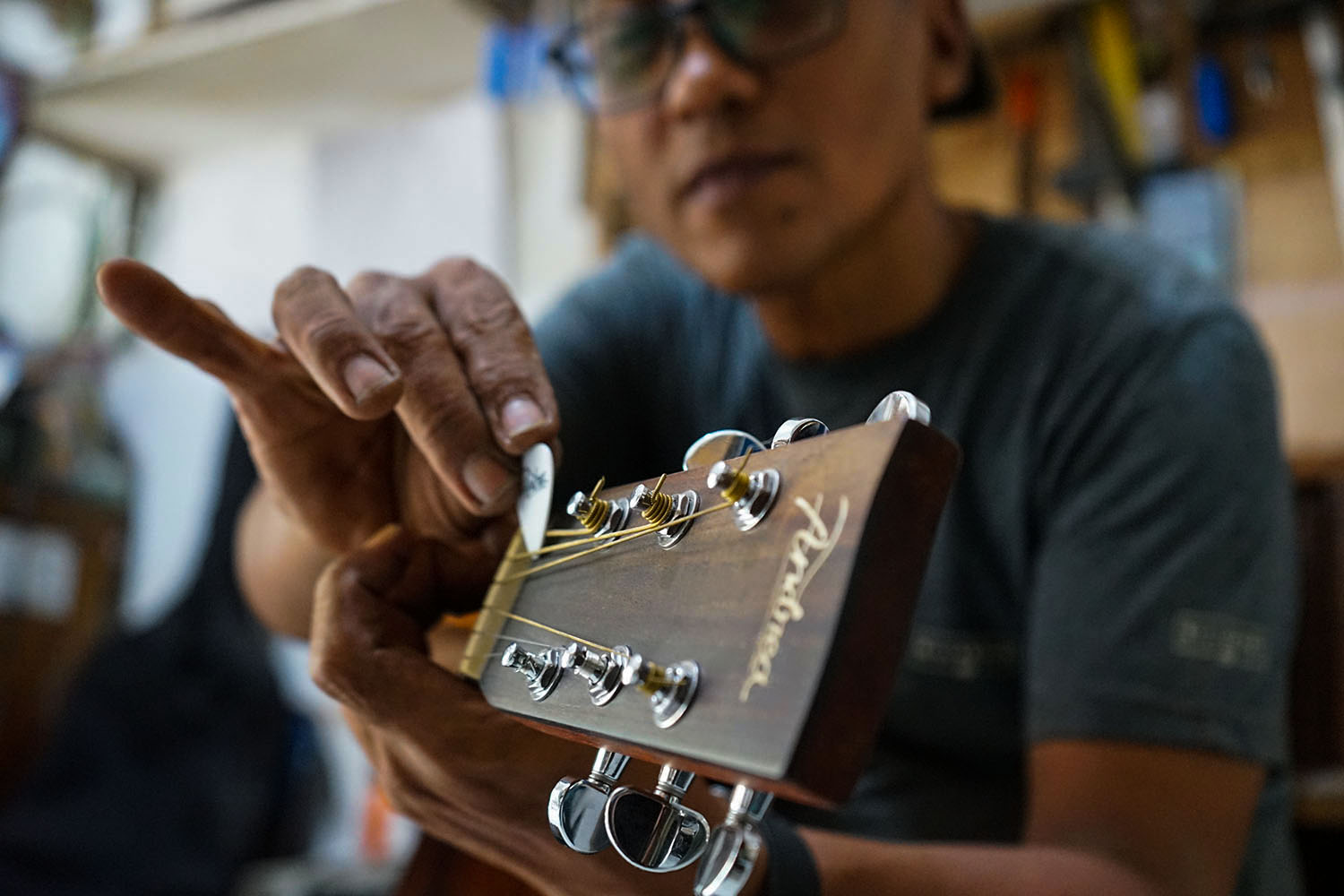 In addition, he also said the process took about 3 months. Because he had to choose and determine the best raw materials for the process of making his acoustic guitar. The guitar making work started from 2019 until now. His guitars have also penetrated the national market and even abroad.
Selain itu, dia juga mengatakan pengerjaannya membutuhkan waktu sekitar 3 bulan. Karena dia harus memilih dan menentukan bahan baku yang terbaik untuk proses pembuatan gitar akustiknya. Pekerjaan pembuatan gitar di mulai dari tahun 2019 sampai sekarang. Gitar-gitar hasil buatannya pun sudah tembus ke pasar nasional bahkan sampai keluar negeri.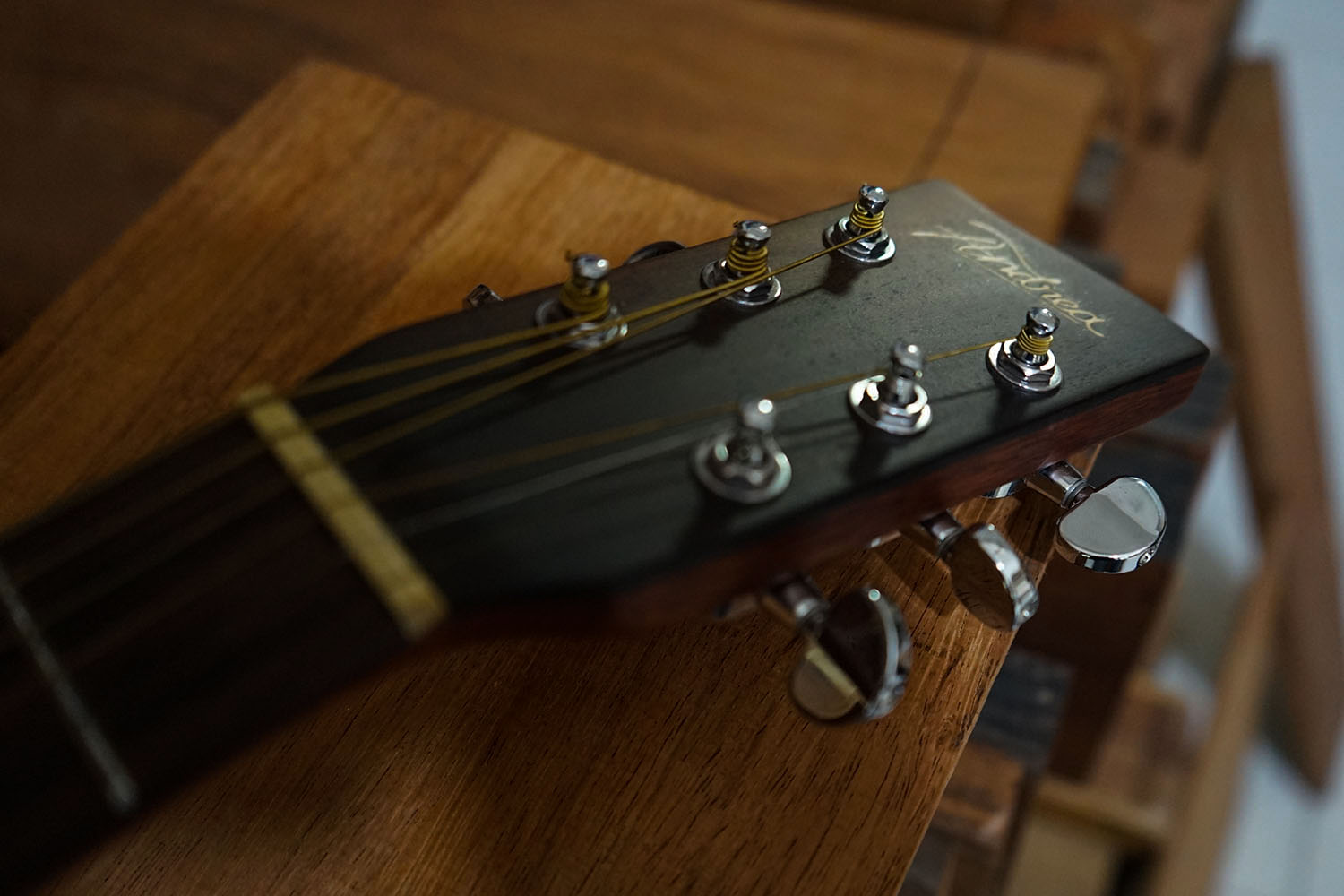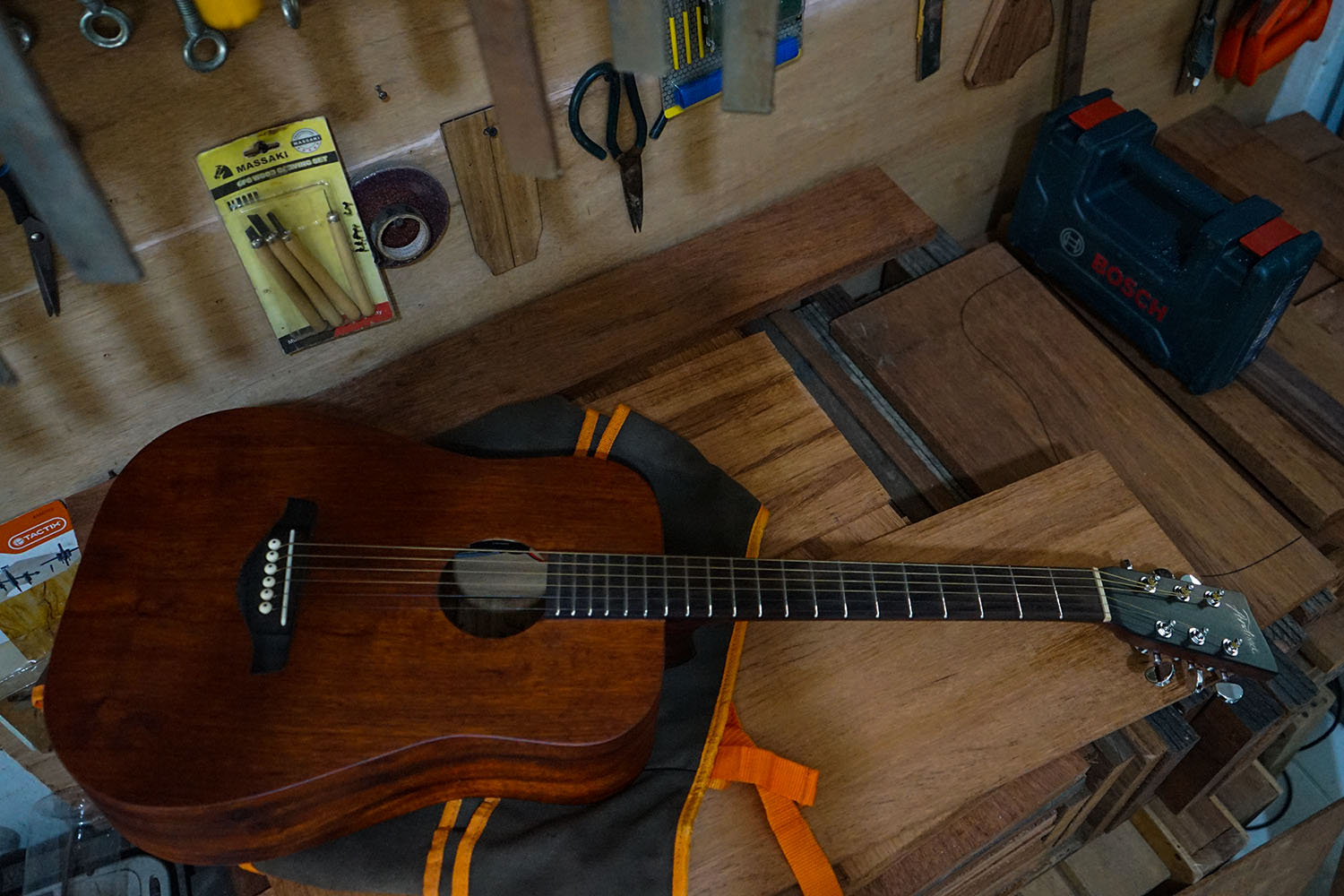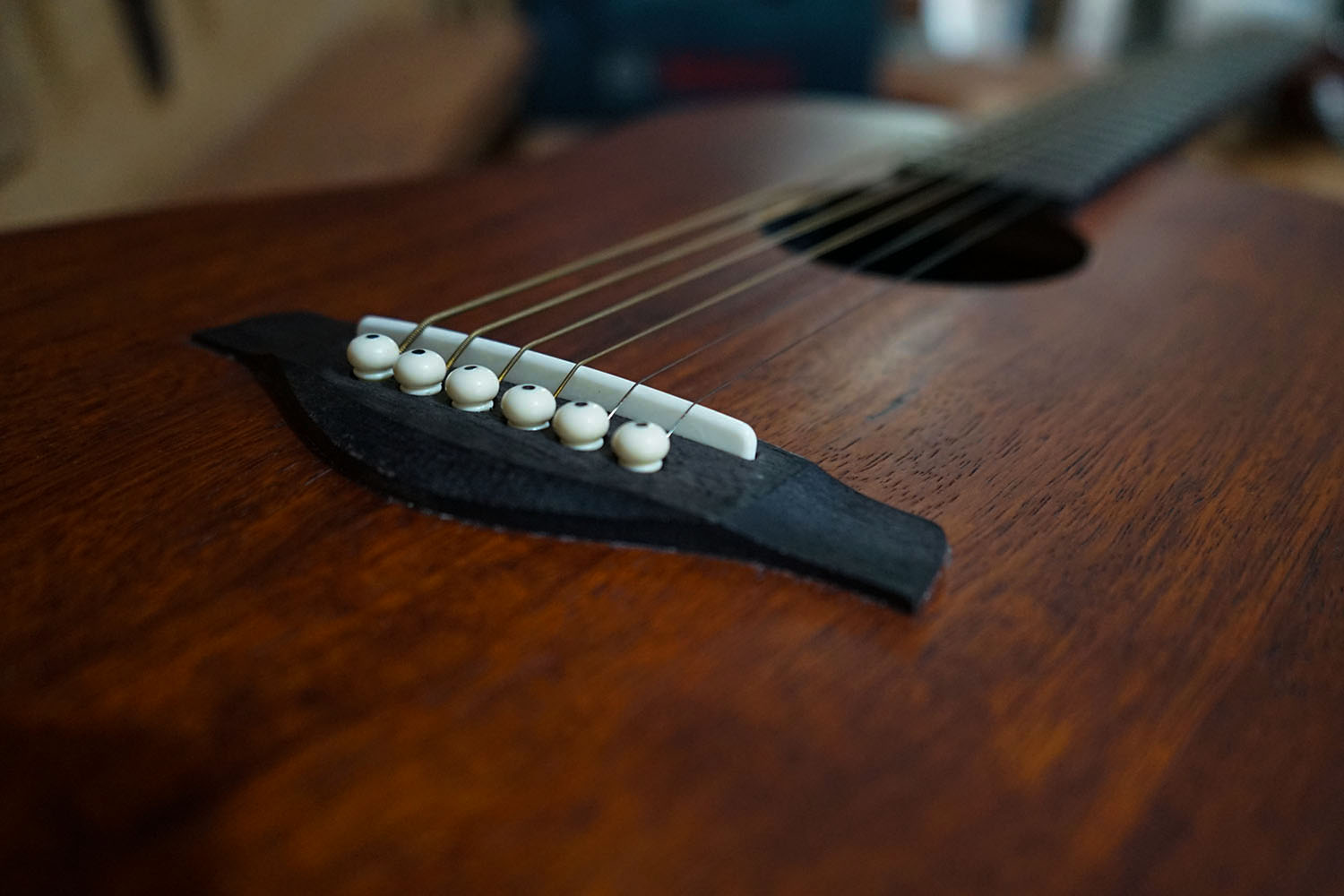 Well, that's a short article about a man who succeeded in assembling an acoustic guitar with simple tools, but able to produce the best product.
Nah, itulah tulisan singkat tentang seorang pria yang berhasil merakit alat musik gitar akustik dengan berbekal alat yang sederhana, namun bisa menghasilkan produk yang terbaik.
---
---

THANKS FOR VISIT MY BLOG
All Picture Taken With Sony A7 II Camera
BEST REGARDS

---
---