Campsite Cleanup #13: Americus, Where The Wind Was So Strong It Bent My Tent Poles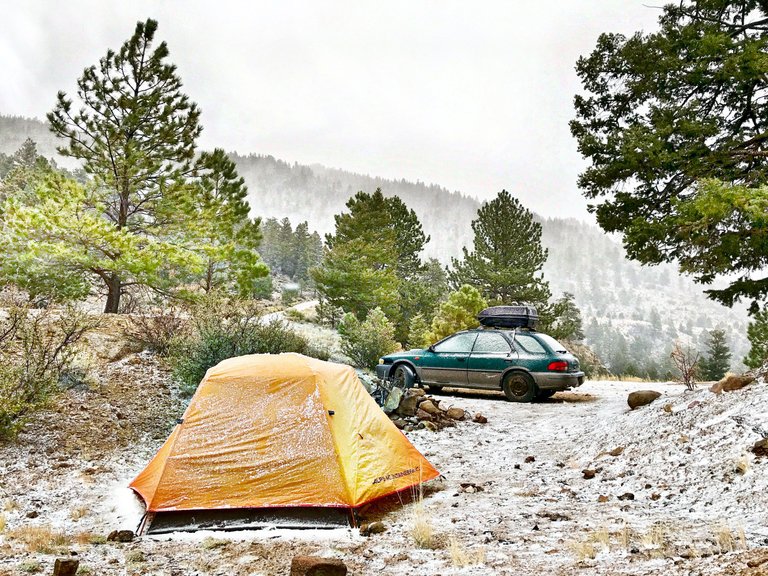 ---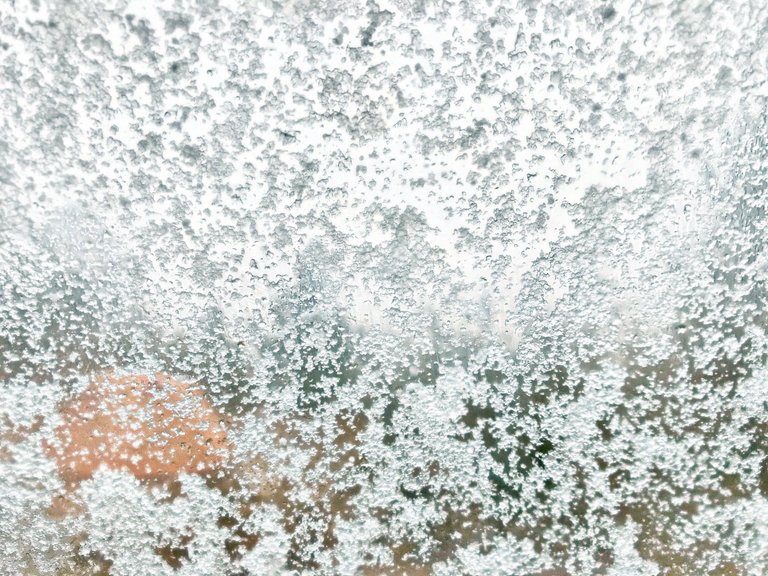 ---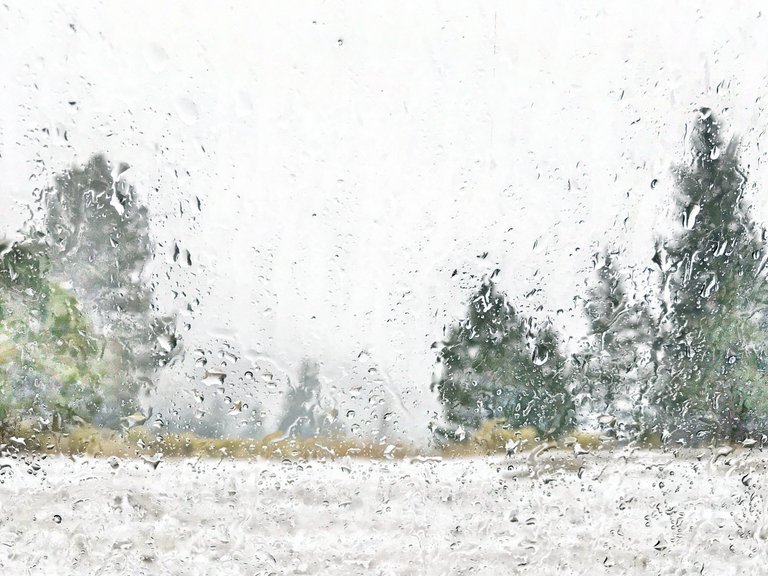 ---
Hello it's me @otherbrandt again for some reason and I'm here to report that it is starting to get pretty cold and windy up here in the mountains.
The cold isn't quite cold enough to kill me in my sleep yet, but I can tell that it's just warming up and getting ready to deal me that final nighttime hypothermic death punch if I don't skip town in the near future.
Joke's on the cold though because I am of course already planning to skip town soon, as much as I love the sound of freezing to death in my sleep.
Anyway, recently me and my always creepy and increasingly leaky Subaru, Yolo McFukitol, were out camping in the hills somewhere up above a town pretty much nobody's ever heard about called Americus, Colorado, where we found ourselves a top-notch spot way out at the end of a long dirt road where none save the snow and the wind stopped by to bother us for a solid week.
It was a marvelous seven days of sweet solitude unspoiled by other humans.
And as has been our custom for several months now, me and Yolo got ourselves good and world record smashing trashed and then we spent a couple drunken hours cleaning up our campsite.
The finest Kentucky Gentleman whiskey for me, and nothing but the best Gentleman Jackoff jet fuel for YMF…
But enough blathering; come with me now and cast your eyes upon all the glorious garbage we found during Cleanup Number Thirteen:
---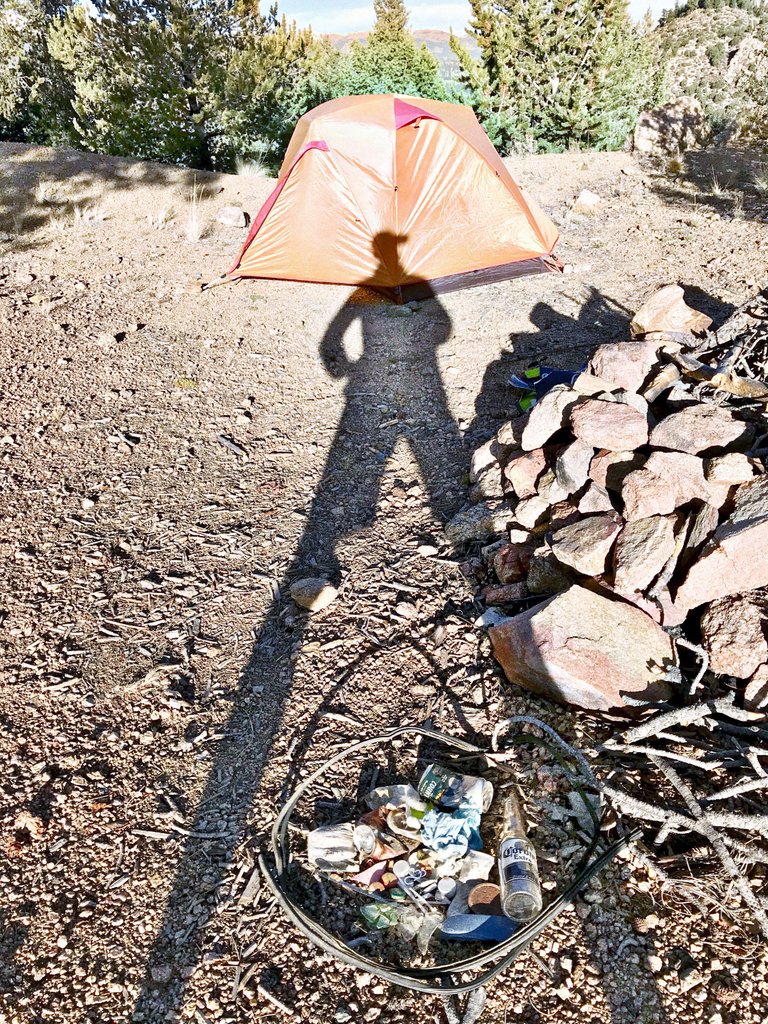 ---
Look at all this glorious garbage.
---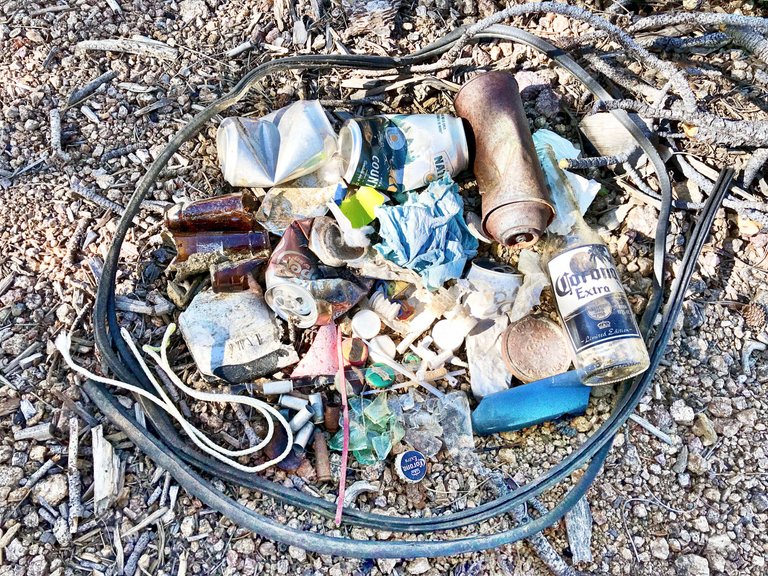 ---
After completing my first pass I could feel the garbage gods speaking to me and they were saying, Otherbrandt you missed a few things, go back and try again.
---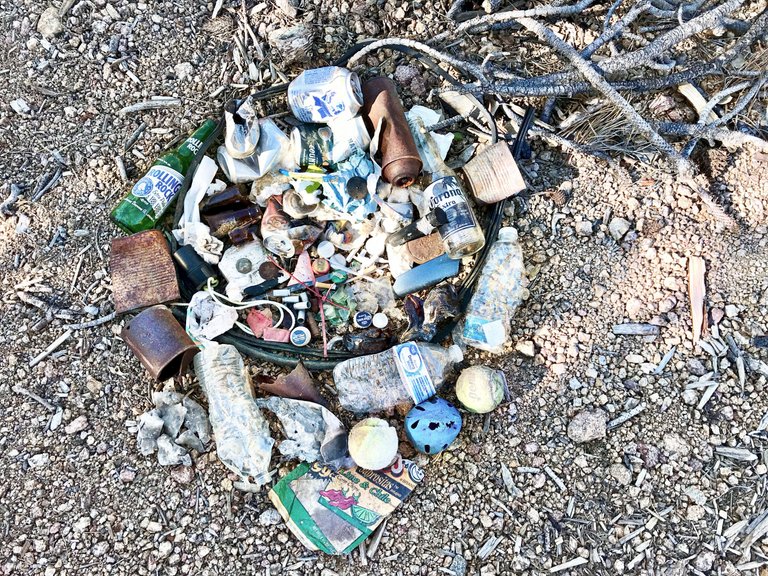 ---
So I obediently went back for a second pass and added to my pile.
And again I heard the garbage gods calling down to me, and they said Otherbrandt oh thou blessed obedient trash collector of utmost dignity and deserving of the highest chair of honor of all the Honorable High Chairs on High in the Great Garbage Dump in the Sky, thou hast again missed a few things.
---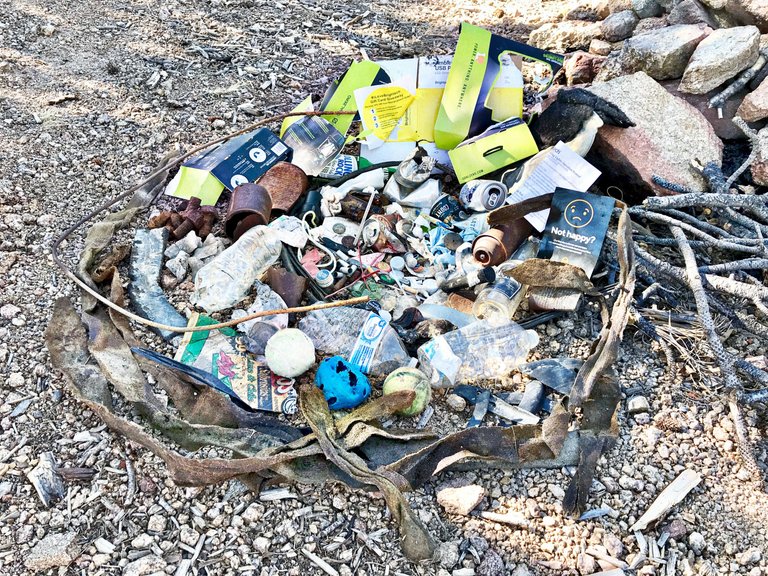 ---
And so back again I went, made a third pass, and added to my pile again.
And yet again spake to me the garbage gods, and I heard them declare Otherbrandt thou most esteemed and great of all the garbage men, thou hast pleased us mightily and thou hast earned thyself untold treasures of every rusted and wretched sort and glittery litter aplenty in thy trashy afterlife, but thou hast missed yet a couple more things.
---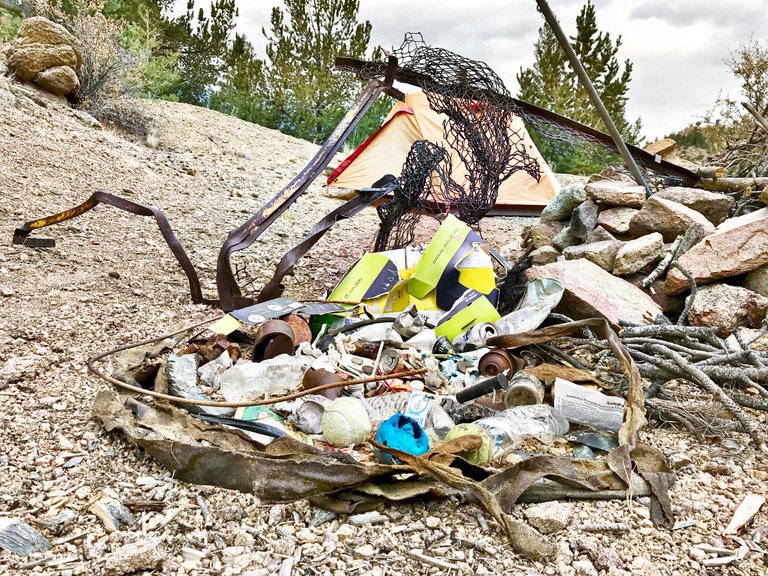 ---
And so as a humble zealous servant of the garbage gods I went back once again for to make my fourth and final pass, and I gathered up the last of the things that I had missed, and I added them to my pile.
---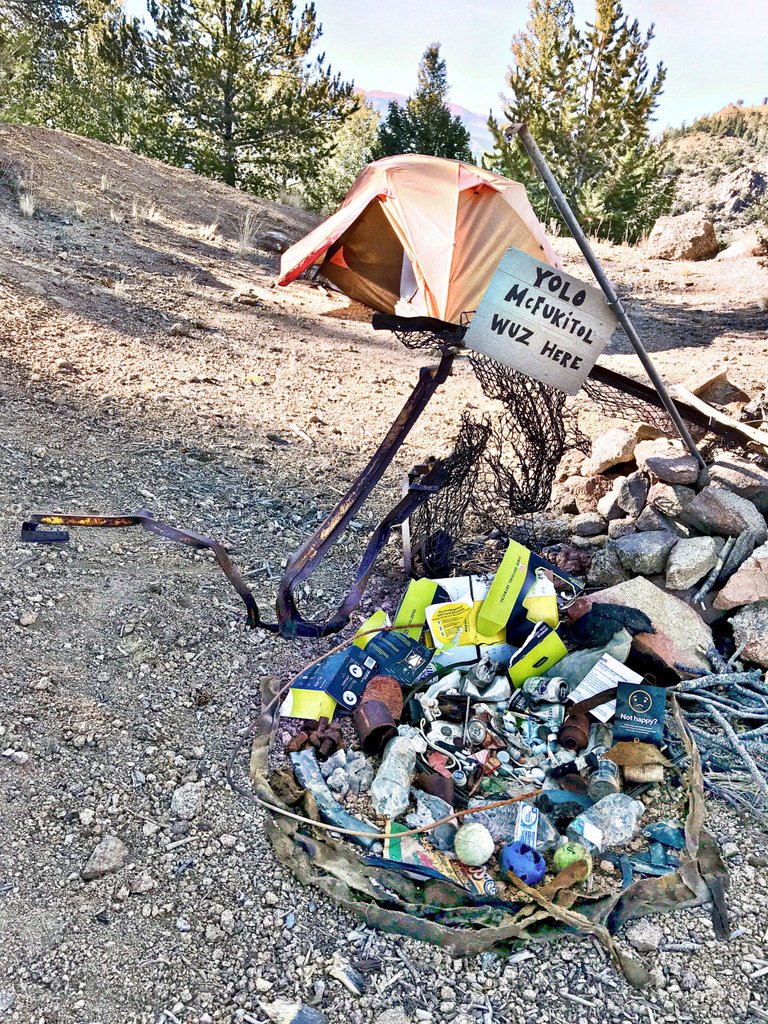 ---
And the garbage gods looked down upon me and smiled,
and they said Well done good and faithful garbage man,
and they turned off the wind and the snow and told the cold to chill,
and all was warm and calm and dry at last.
---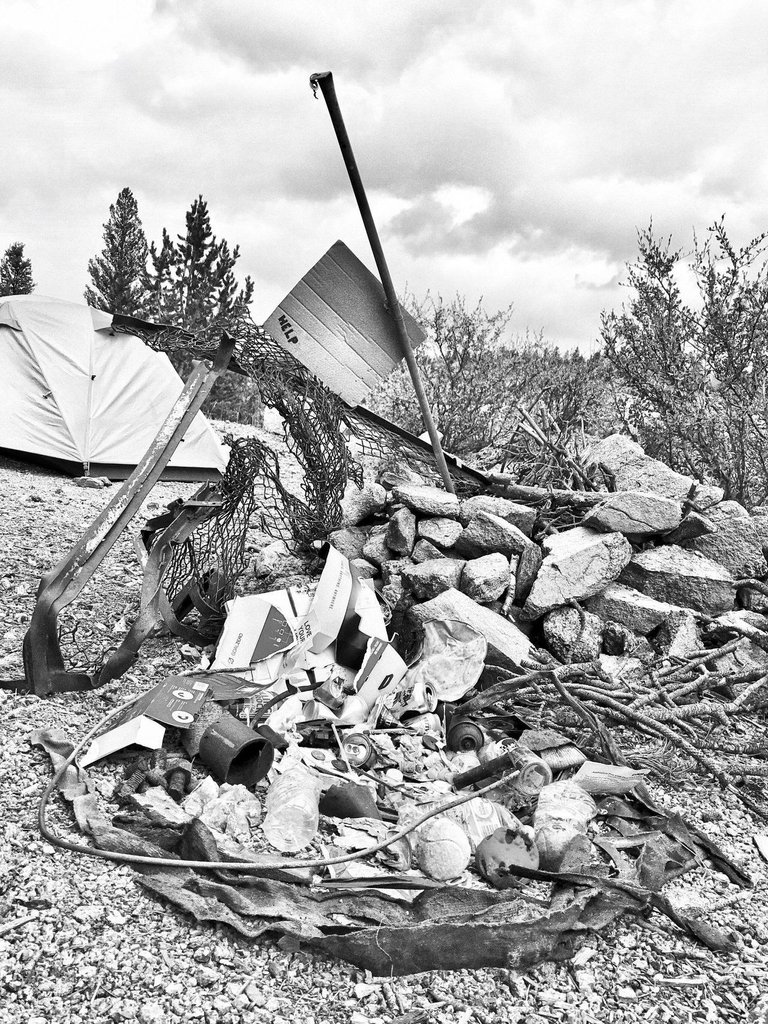 ---
※ ※ ※ ※ ※ ※ ※ ※ ※ ※
🏕 ❄️ 🌬
※ ※ ※ ※ ※ ※ ※ ※ ※ ※
---
11-1-21. Help.
---
---